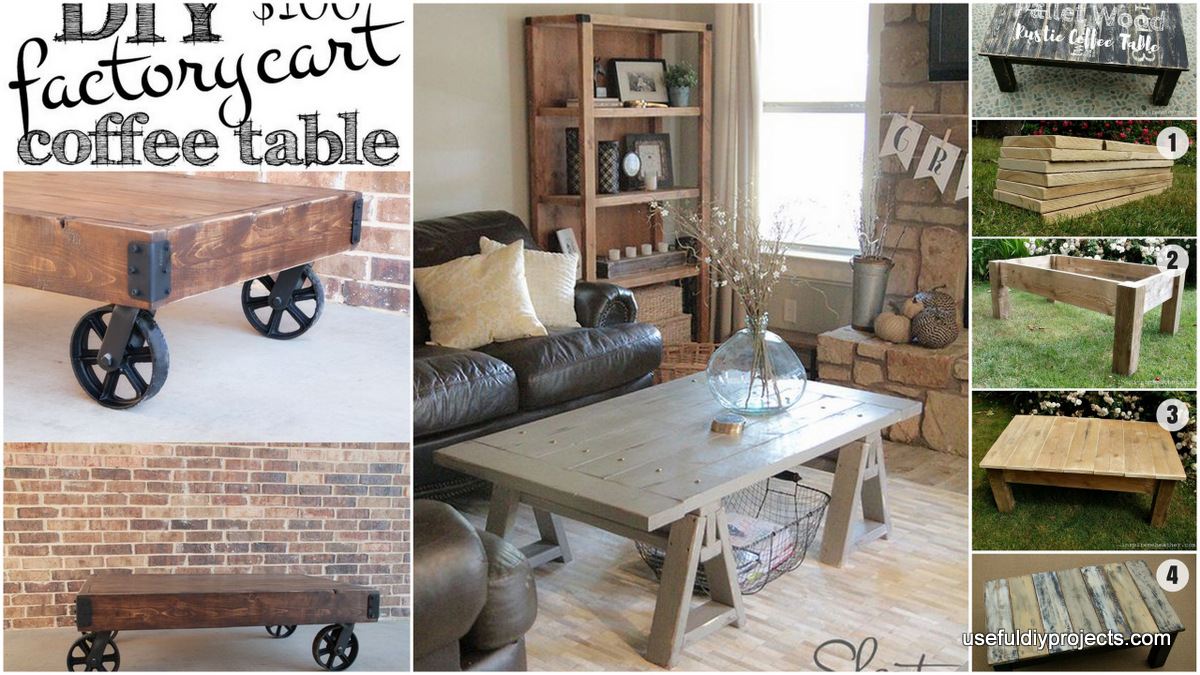 Take Your Furniture Up a Notch With These 15 DIY Coffee Tables
Coffee tables can be the center of attraction in your living room. The room will simply feel empty without a coffee table and you have to get one that will fit the whole theme of your home. And with these DIY coffee tables, you will surely find the best one that fits your taste, style and budget!
1. Classic and rustic wooden coffee table

The classic wooden coffee table never gets old and never gets out of trend. Having this coffee table at home can surely bring comfort and style in a perfect mix.
2. Wooden pallet coffee table works brilliantly

3. Throw wooden crates into play with a diy coffee table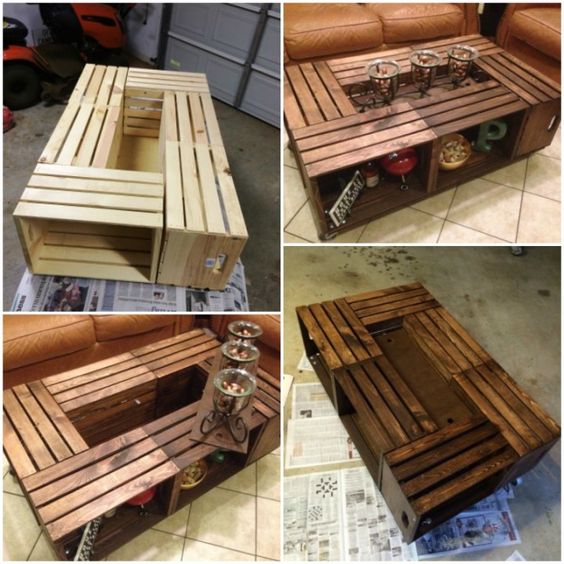 Wooden pallets are just perfect for any DIY project, and this DIY coffee table proves it. It is creative, beautiful and highly functional.
4. A smaller design for your crate coffee table

5. Pallet coffee tables can rock a modern look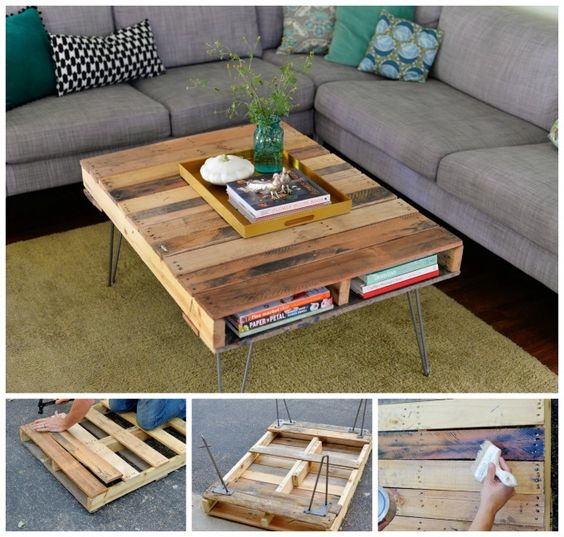 6. One pallet one coffee table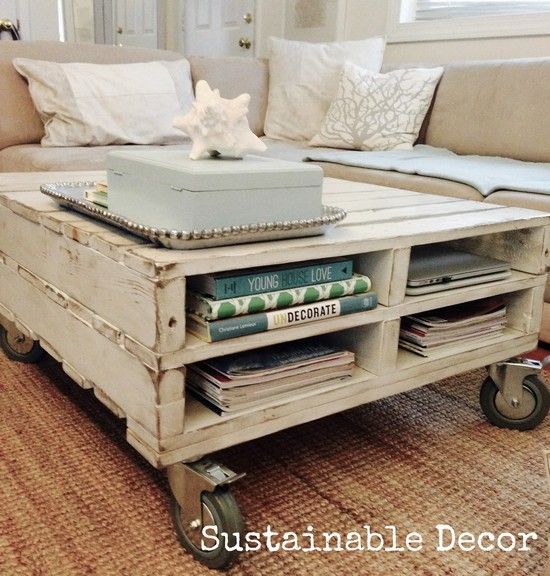 This DIY design is perfect for people who need a coffee table that they can easily put in the corner if an even surfaces. It also very conveniently holds a lot of magazines or books you can read through the day.
7. The easy square coffee table is timeless

8. Pallet wood coffee tables can carry a great load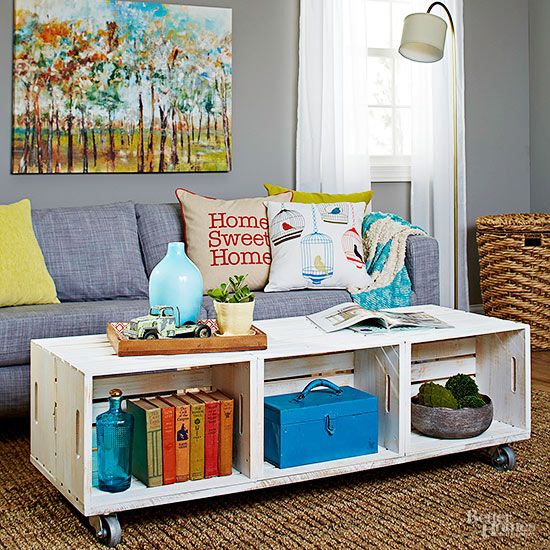 9. Upgrade your old furniture into something new

A little paint and upholstery can change the look of your old coffee table to this elegant coffee table. You can easily paint it in colors that will stand out, complementing your room.
10. The simple way to make your rustic pallet wood coffee table

11. Mix your old cabinet with a table and you get this beauty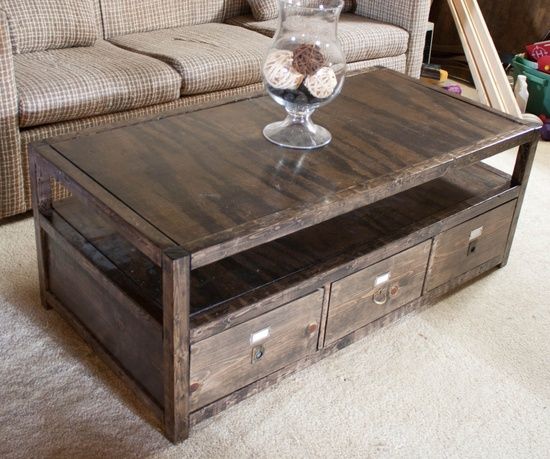 12. Old pipes and a plank of wood for a coffee table

If you think it's just all wood, think again. If you have old pipes, you can use them, too! This industrial coffee table will definitely steal the limelight from your other furniture easy.
13. A factory cart coffee table that you can roll over to any side of the room

14. Old windows and pallet wood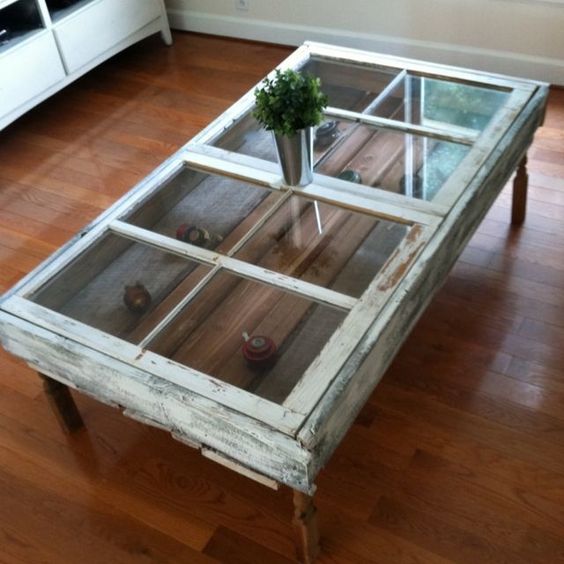 If you have old windows and some wooden planks, you can easily make this DIY coffee table. You just need to buy new glass if the old one is cracked. You may even make DIY stained glass for this particular coffee table.
15. Old horse saw to coffee table equals perfection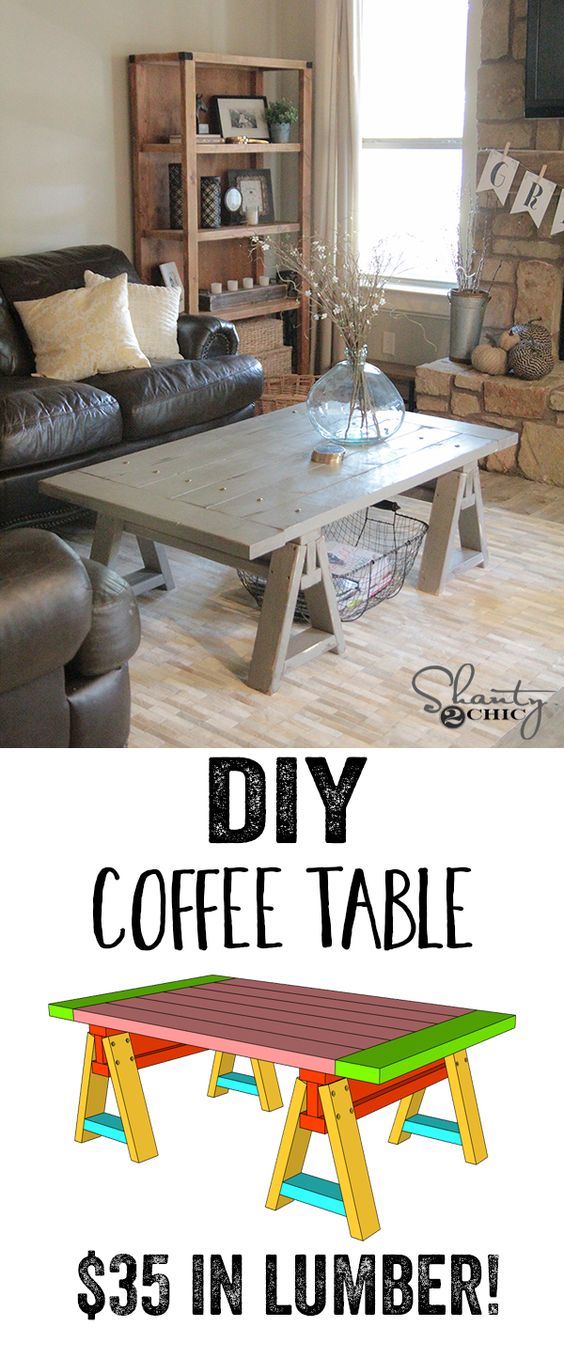 What do you think about the diy coffee tables contained in our list? We would love to hear from you !