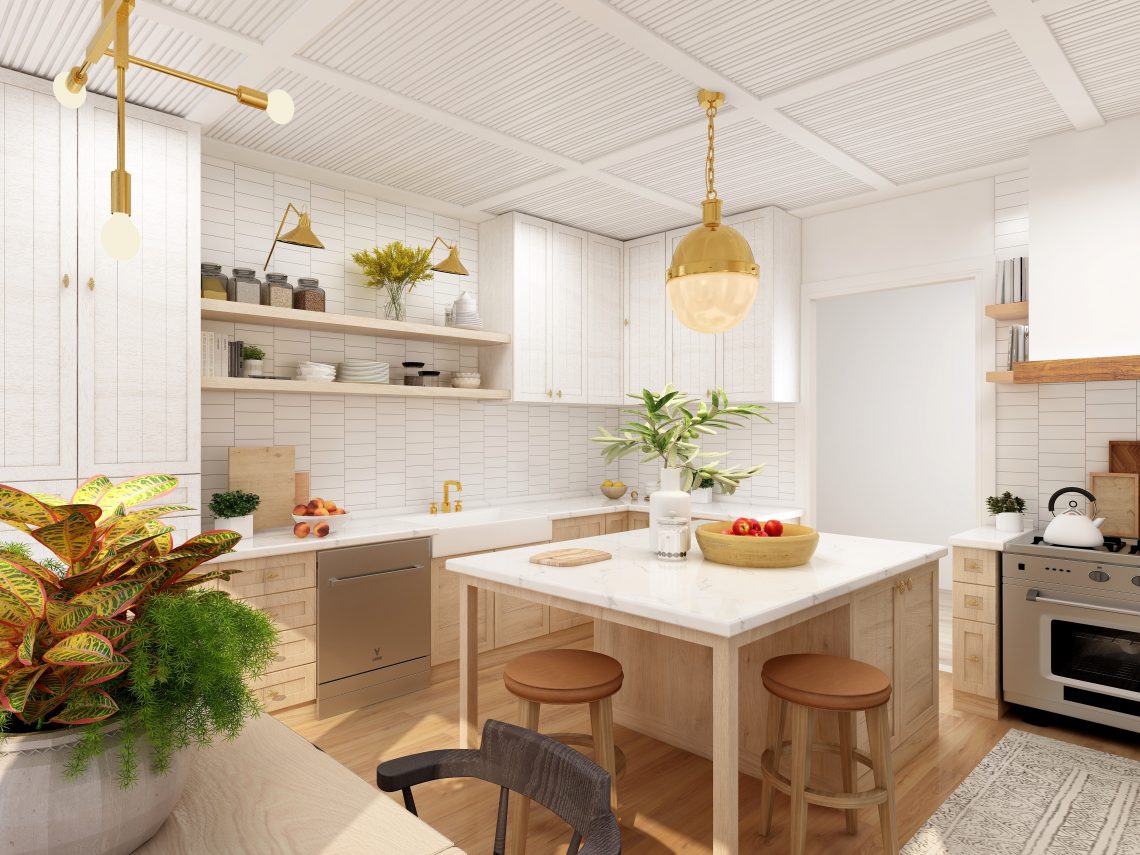 6 DIY Tips For Renovating Your Kitchen
The kitchen is one of the most important rooms in any home. So when it comes to renovating our kitchen, we want nothing less than the best. There are a few different DIY tips you can follow to make sure that your renovation runs as beautifully and smoothly as possible. Let's get straight into them!
Get Organized
The first of the DIY tips to successfully renovating your kitchen is to get organized. Make a list of the things you want to change and the order in which you want to change them. If you're not organized, it's easy to get overwhelmed by the project and lose track of what needs to be done. Staying organized will help you stay on track and make sure that you don't forget anything important. To help yourself stay organized you can; make a list of the changes you want to make and the order in which you want to make them, and keep a journal of your progress taking photos as you go.
Leave It To The Professionals
Similarly, if you're new to renovation, you can always seek the help of a professional kitchen designer or contractor to help you stay organized. There are a lot of delicate intricacies that go with the remodeling of a kitchen, and if you're not knowledgeable in the area of kitchen renovation, then it's best to not go about this alone. Kitchen renovation should never be an at-home DIY job (unless you're experienced, of course!) Luckily, the experts in remodeling and kitchen renovation at Artistic Stone Design are here to help. Take a look at their website to see how they can help you with your kitchen. The professionals here are top-rated kitchen and bathroom remodelers and are available to meet you virtually or in-person to discuss all of your kitchen desires.
Set A Budget
Before you start any work, it's important to set a budget for your kitchen renovation. There are a few reasons why it's important to set a budget for home renovation: Firstly, it will help you stay on track. If you have a budget, you'll be less likely to overspend on materials or labor. This will help keep your kitchen renovation on track and within your overall budget. Second, it will help avoid surprises. By setting a budget, you can plan for any potential surprises that might come up during the renovation process. This way, you won't be caught off guard by unexpected costs. And finally, it will help ensure quality work. If you're working with a limited budget, you'll be more likely to choose high-quality materials and hire experienced professionals to do the job properly the first time round.
Choose Your Materials Wisely
When selecting materials for your kitchen renovation, it's important to choose wisely. Consider durability, maintenance, and aesthetics when making your selections. There are a lot of different materials that can be used in a kitchen renovation, but some of the best options include stainless steel, granite, and quartz. These materials are all very durable and easy to clean, which makes them ideal for a kitchen space. You can also find many different colors and patterns of these materials, so you can create a unique look for your kitchen.
DIY Tips Take Your Time
Rushing through a kitchen renovation is a recipe for disaster. The kitchen is one of the most important rooms in any home. It's where families gather to cook and eat together, where friends congregate to chat and share stories, and where memories are made. That's why it's so important to take the time to renovate your kitchen properly – to create a space that is both beautiful and functional, and that will stand the test of time. There are many things to consider when renovating a kitchen, and you want to take your time to think about them all carefully. For example, you need to think long and hard about the layout of the room. How do you want your kitchen to flow? Where will key appliances and features be located? You also need to think carefully about the materials you will use. What kind of countertops, cabinets, flooring, and backsplashes will best suit your needs and style? With careful planning and a little bit of elbow grease, you can create the kitchen of your dreams.
DIY Tips Enjoy The Process
And finally, your kitchen should be an enjoyable experience. It is the heart of any family home, where memories are made. Whether it's eating out of takeaway boxes or having a sit-down meal. So make sure to have fun and enjoy the process. After all, this is your chance to create the kitchen of your dreams.
Get Renovating!
Overall, there are many factors to consider when renovating your kitchen. If you're new to kitchen renovation – leave your trust with a professional in kitchen design. Similarly, taking the time to renovate a kitchen properly is extremely important. There are many factors to consider, and rushing into the process can lead to sub-par results. By taking your time, being organized, and planning carefully, you can create a kitchen that is both beautiful and functional – a space that your family will enjoy for years to come.