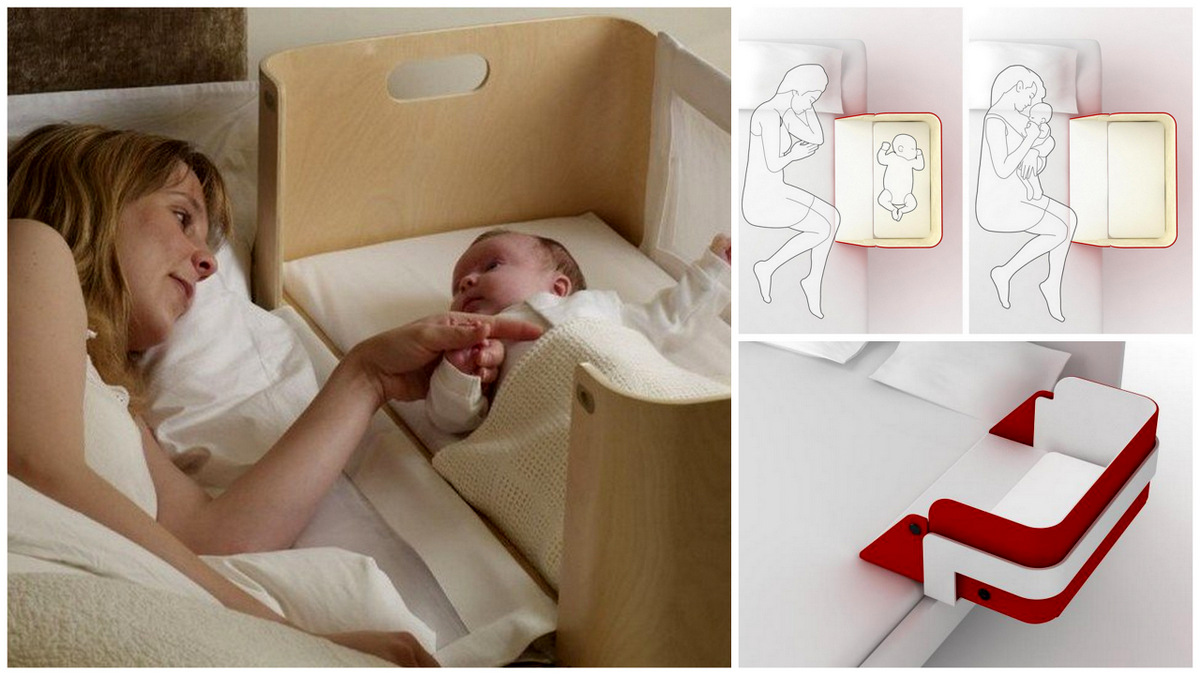 The Right Alternative To The Classical Crib -The Culla Belly Co-Sleeper
When it comes to having a newborn, the main concern that arises is the issue of handling the baby properly and dealing with the first few months in a safe, healthy environment. This exciting yet frightening experience will mark our lives and make an impact on the infant in a subtle way we might not actually perceive at the time.
As parents, we deal with a turmoil of emotions as we learn, adjust, adapt to a new life and a new purpose each passing minute and every single simple basic aspect of life from sleeping to eating and even breathing becomes a task that requires our undivided and careful attention.
The sleeping patterns of your newborn are crucial for its proper development and the right place to put your baby down to sleep in is of the uttermost importance.
You must understand that a new baby spends up to 16-17 hours a day sleeping, thus providing a safe healthy crib for him will help him rest properly. Patience is a must as his hectic sleeping program will take its tole on your schedule and will transform your patterns as well.
To avoid the classical "what if the child will suffocate if he sleeps with us" question each parent has in the beginning, Italian designers Manuela Busetti and Andrea Garuti have created The Culla Belly Co-Sleeper, a modern take to a classical crib that has been designed to open up on one side and can be attached to the parent's bed. This solution permits the parents to keep the baby close in case of problems during the night whilst offering the child enough space to stretch and sleep quietly, with no risk. As a plus, the design comes with a method of securing the wooden base of the Culla Belly Co-Sleeper under the bed's mattress.
The product comes in seven colors blue, red, green, orange, light blue, cream, pink at the price of €390.00.
What do you think about this design? Do you consider it ideal for your newborn? Can I also add and share my blanket? How about getting an organic cotton-filled comforter? Feel free to share your ideas and opinions in the comment section below.