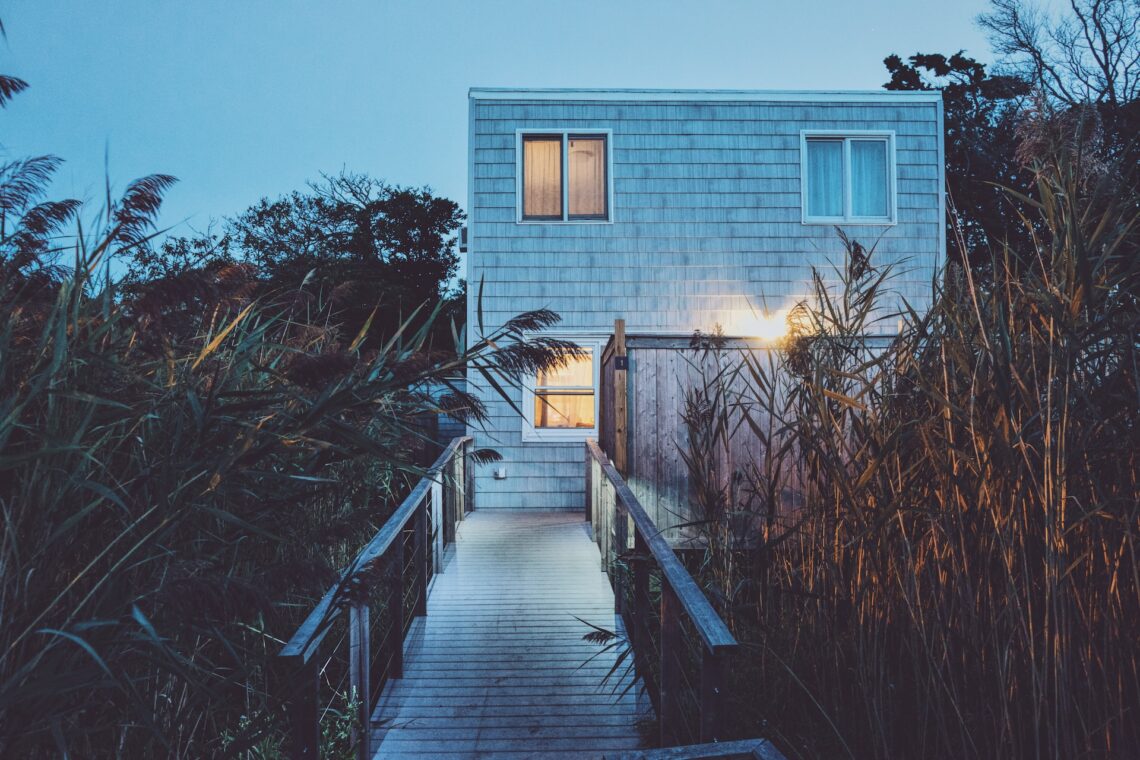 Outdoor Home Improvement Projects You Should Leave To Professionals
We've all been there. You're flipping through a home improvement magazine or scrolling through Pinterest and you see an amazing outdoor project that you just have to try. But then reality sets in –you don't have the time, money, or skills to pull it off. So what should you do? Leave it to the professionals! Some outdoor home improvement projects are just too complicated, risky, or costly for DIY-ers. Here are six of them.
Planting Trees Or Shrubs
Even though planting trees or shrubs might seem like a straightforward job, there are things to consider that the novice might not be aware of. For instance, the wrong species of a tree placed in soil that has too much/too little water can starve or drown it. Planting also requires expert knowledge of soil composition and drainage – which could be difficult for someone who isn't experienced with landscaping. Even if you do have the know-how to plant correctly, it won't matter if you don't have the proper tools. As noted by East Coast Landscaping Services without quality planting equipment, the tree or shrubs may not do well long-term. To ensure your outdoor space looks its best and grows healthy plants, leave this job to professionals who understand all the nuances of proper planting.
Installing A New Roof
Fixing or Installing a new roof is no small task – in fact, it's one of the most complex and potentially dangerous home improvement projects. Properly installing a roof requires an array of specialized tools and techniques that most homeowners simply don't have on hand. Furthermore, doing the job right involves abiding by strict building laws, getting the right permits and inspections, and recognizing warning signs common to roofs. It can be difficult to know when to reach out for professional help when attempting a project as big as a new roof installation, but it's often better to err on the side of caution and engage with professionals with years of experience who can ensure your project is done right the first time around.
Painting The Exterior Of Your Home
Another outdoor home improvement project that should be left to the professionals is painting your exterior walls. While there is a certain satisfaction in making your improvements, it is important to understand the complexity of this type of work. Painting an entire building requires more than just slapping a coat of paint onto some bricks – it involves careful preparation and attention to detail, such as getting into tight corners and around window frames carefully. Improper coverage in these areas can result in an uneven finish or a less durable coat. Plus, different materials require different techniques and equipment to ensure longevity, something not all DIY enthusiasts may have access to. Professional painters are trained in all these aspects, meaning they can get the job done quickly and properly with quality results that will stand the test of time.
Building A Deck Or Patio
If you're looking to expand your outdoor living area and create a stunning addition to your home, building a deck or patio can be an excellent way to go. However, the success of such projects relies heavily on having extensive knowledge of carpentry, construction, and engineering principles, as well as industry compliance standards. While there are certainly possibilities for creating a DIY project for smaller alterations, it would be wise to consult with experienced experts if you're considering building something more significant than a basic structure. They can offer advice on both aesthetic and practical concerns that most homeowners may have overlooked, as well as discuss appropriate materials and potential issues with existing landscape geography. Your finished product will not only look great but with careful planning and expertise should be able to withstand even the toughest weather conditions.
Laying Sod Or Planting A Garden
Gardening can be a great way to get exercise, spend time in your yard, and add beautiful plants to your landscape for both aesthetic and practical reasons. However, if you want your garden to truly flourish, it's wise to consider hiring a professional for the job. Laying sod and planting a garden may seem like simple tasks, but there are many different steps required to ensure that these outdoor improvements look good and grow healthily. Professional landscapers will know exactly how deep the soil needs to be tilled, which plants should be planted together, and how much sunlight each type of plant or flower needs to thrive. When done correctly with the right materials by a pro, laying sod or planting a garden is sure to create an oasis of lush color and greenery on your property.
Pouring Concrete
Creating a sturdy slab of concrete that may seem like a simple job on the surface is incredibly complex, requiring expert precision and even personal safety considerations. When it comes to pouring concrete, it's best to leave the work to a professional who knows the ins and outs of protecting against environmental factors that can complicate the process. If it isn't done according to code or within a reasonable timeframe, the entire project is going to be hindered at best or smashed to bits at worst. Don't take chances with something as important as concrete; trust an expert for ultimate peace of mind.
In summary, tackling major home improvement projects can be a daunting task for homeowners. It's understandable to want to save money, but as the adage goes: leave it to the professionals. Attempting repairs on any of the six outdoor home improvement projects mentioned in this article could cost more in the long run, or result in serious injury. So next time you're tempted by YouTube videos or DIY friends' assistance – take a step back and think "professional". Your property will thank you!
Photo by Ostap Senyuk on Unsplash