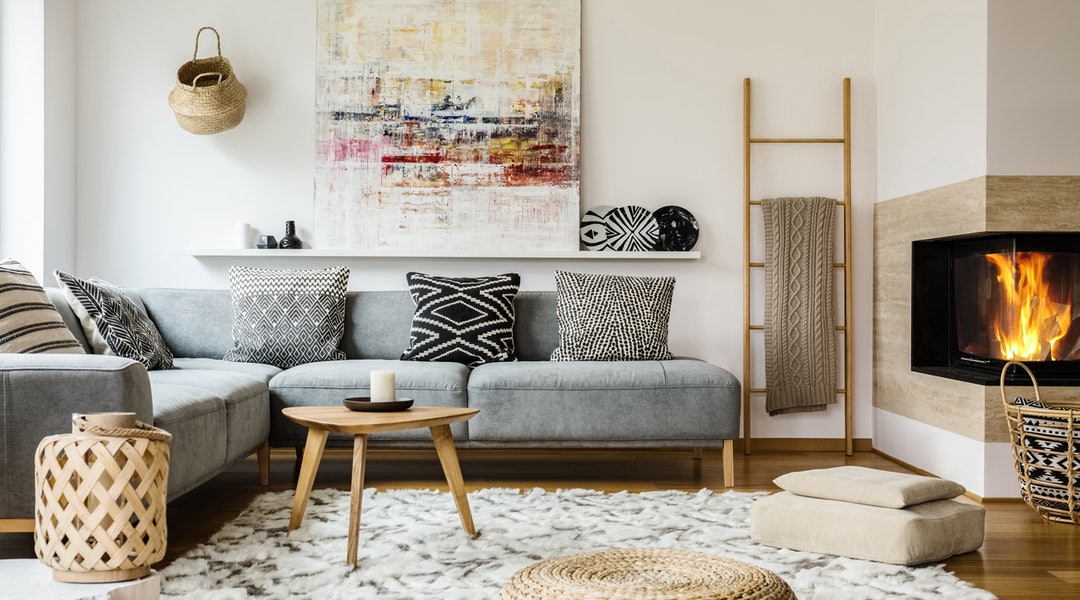 Decorating Tips For Creating A Stylish Living Room
Living Room Decorating Tips – In most homes, the living room is a central gathering place where people come together to relax, play games, and create memories. Whether you are spending time with your family or hosting guests, choosing the right decor can help you create a relaxing space that is attractive, warm, and welcoming. People commonly ask us for decorating tips that will help them create a fashionable living room.
Luckily, you don't need to spend a fortune to create a beautiful living room and here are some decorating tips. If you want, you can even transform the space without purchasing any new furniture or changing the color of the room. If you are however looking for the perfect focal point look no further than these modern fireplace designs. Making several minor tweaks to the space can have a big impact on the way that it looks. Online, there are a ton of different ideas and resources surrounding the topic of living room renovations. While some of these resources have great tips, information overload can occur, making it hard to decide how to move forward. Before you get too overwhelmed, check out these simple tips that we put together. By making these minor changes, you can quickly and easily update your space without spending a lot of money in the process.
1. Purchase A Beautiful Area Rug
Area rugs are ideal for living rooms. Not only do they add textural interest but they also help make the space more comfortable. They visually anchor the room, making it easier to arrange the furniture in a meaningful way. Rugs are especially important in homes that feature an open-concept design. Adding an area rug defines the living room area, which can help break up the space.
Wool rugs are a great choice, although you may initially balk at their price. While they are quite costly when compared to synthetic alternatives, the extra money is worth it when you consider how long they last. Wool rugs are extremely durable, meaning that they won't get marred or worn out by foot traffic or furniture.
2. Add Feather Inserts To Your Sofa Cushions
Sofa cushions tend to flatten over time, leaving them looking limp and lifeless. An easy way to breathe new life into an old sofa is by adding feather inserts to the cushions. Not only can this make your couch more attractive but it also can make it more comfortable to sit on. The best part is, each insert only costs about $10-$15, making this an affordable upgrade.
3. Create Visual Interest With Large Mirrors Or Pieces Of Art
If your space is small or poorly lit, you may be hesitant to hang anything large on the walls. As it turns out, however, adding a large piece of art or an oversized mirror can actually help the room feel bigger. Mirrors are a particularly good choice for rooms that are on the smaller side since they can visually expand the space. The light that is reflected off the surface of the mirror can also help brighten up the room. In larger spaces, you can create a focal point by placing a large piece of art or a mirror over a beautiful sideboard. The right piece of art can bring all of the other elements of the room together, helping you create a cohesive space. When choosing accessories for your room, look for pieces that incorporate colors that are found in the art.
4. Use Coffee Table Books As Decorative Accessories
Even though it may sound strange, a coffee table book can act as a beautiful decorative accessory in your living room. Choose a book that not only covers a subject that interests you but that has beautiful colors and photos that coordinate with the rest of the room.
5. Add Houseplants
Bringing houseplants into the space can instantly make it feel more relaxing. Natural elements like these help bring the peace and serenity of the outdoors into your home. As a bonus, plants also help clean the air, which can create a healthier living environment. Many houseplants thrive in low-light conditions. Try looking for oversized plants that you can position in empty corners or next to large pieces of furniture. Hanging planters are also a great option since they help enhance the vertical space in the room. Try scattering plants around the room on tables or shelves to create beautiful natural accents. If you don't want to spend time caring for the plants, consider purchasing silk plants instead. These plants look incredibly lifelike but are much easier to care for.