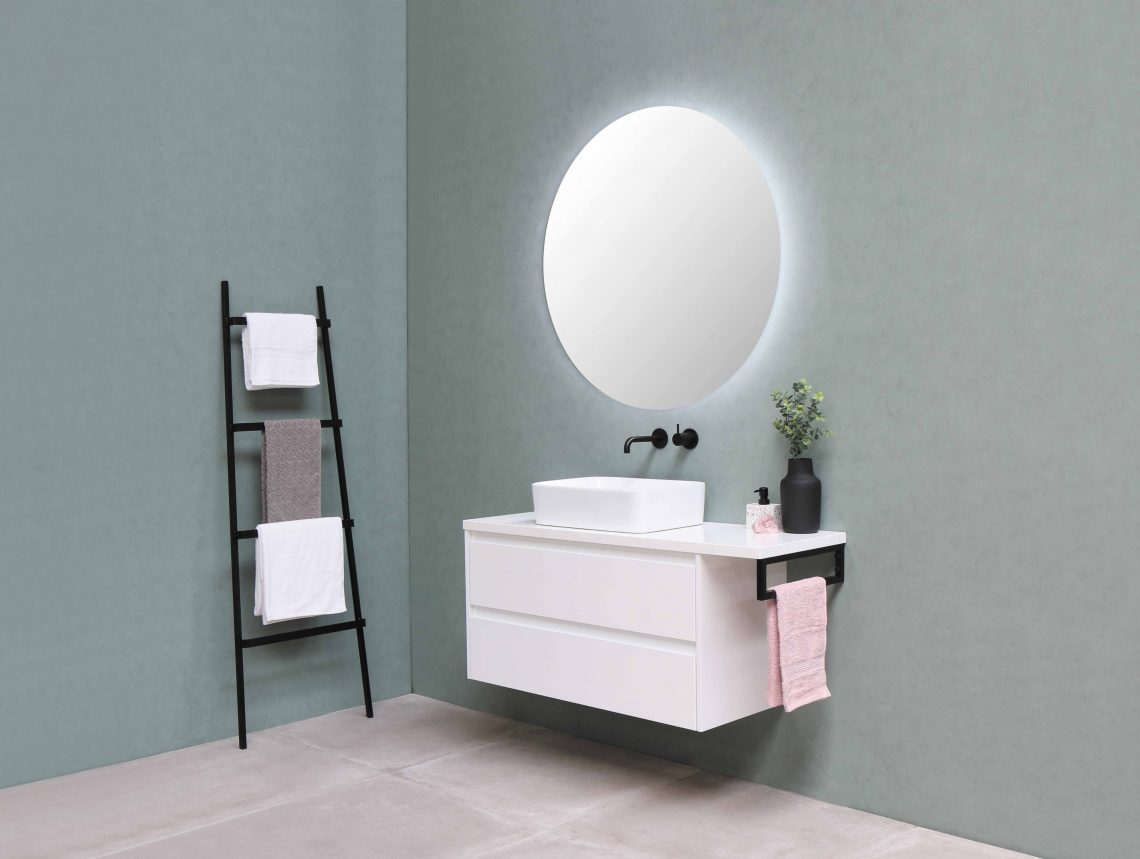 Backlit vs. Lighted Bathroom Mirror Which One is Better LED Mirror
Eliminating several options is easier than picking one better choice from the two impressive options. The same thing happens when you buy an LED mirror, which comes in two amazing options: A lighted mirror and an LED-backlit mirror. The obvious difference between these two is the position of LED lights. Lighted mirrors use LED frosted strips on the mirror front, mostly along the border that brighten up the face. On the other hand, backlit mirrors have lights behind the mirror and along the edges that give a luxurious look.
However, lighting position is not the only thing that differentiates the two types of LED mirrors. Let's go in-depth to find similarities and differences that will help you ease your buying decision.
What are The Similarities between Lighted Mirror and Backlit Mirror?
Durable LED Lights: Both use LED lights to vivid the bathroom space and make it appear bright with everlasting durability.
Electricity Requirement: The Lighted, as well as backlit bathroom mirror, requires power to be connected with the electricity.
Highly Energy-Efficient: Both of these LED mirrors are highly energy-efficient with the smart use of LED lights.
Features & Functionality: Both mirrors with lights provide the same features such as anti-defogging, dimmable lights, a smart touch sensor, as well as color temperature control. Additionally, both serve the same purpose of brightening the face for flawless makeup.
What's The Difference between a Backlit Mirror and a Lighted Bathroom Mirror?
Lighted Bathroom Mirror
It has LED lights on the mirror front
LED mirrors with frosted strips give a brighter face than the other mirrors.
It looks decorative as a piece of interior wall decor.
Lighted bathroom mirrors may not appear like the backlit ones.
Backlit Bathroom Mirror
The backlit mirror has LED lights emitting from behind the mirror.
It does not cast much glare on your eyes and is safe to use
Mirrors with backlit make your interior luxurious and modern.
Some backlit mirrors use frosted strips along the edges that appear like lighted mirror
Which One is better?
However, if you are not using the mirror for detailed makeup or shaving, you can choose a backlit one to add amazing elegance to the grandeur bathroom design. You can use the key touch sensor to control all the functionality at hand, and there is no need to move anywhere by using its matchless features.
Bottom-line
The primary difference between backlit and lighted mirrors is the appearance and style due to the placement of LED lights. This small difference totally changes the design of both mirrors. Different situations demand different types of LED mirrors. Though both choices are excellent for bathroom use, a mirror with lights on the front gives a bright and clear reflection. It can also give perfect bright reflection for having spotless makeup.
Don't limit your choice to a single mirror only. You are open to buying both types and decorating your bathroom in the two amazing styles of bathroom LED mirrors. For buying a top-quality LED mirror with lights, GlassGenius is the single and specialized platform for glass and mirrors where you can search for your favorite style and design of LED wall mirrors and pick as per your need. 
Photo by Sanibell BV on Unsplash