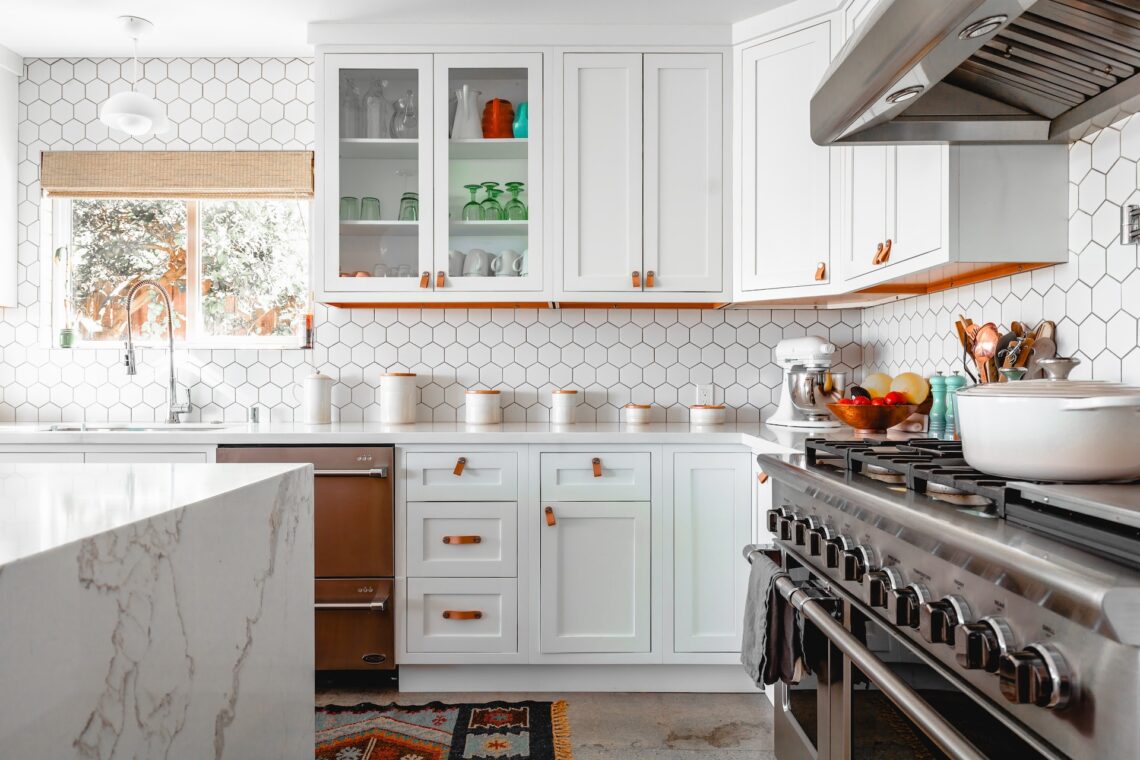 6 Unique Details To Give Your Kitchen A New Look
The kitchen is the heart of the home, where many happy family dinners and cherished recollections are prepared. There, you can relax with a cup of tea and your loved ones or enjoy some quiet time alone to contemplate the meaning of life. There are options to consider if you dwell on how old your kitchen is and lack the motivation to undertake a complete redesign. Since it serves a practical purpose, many people put a lot of thought into the kitchen's design, especially its layout, finishes, and appliances. Don't forget to sprinkle in some personality. The designers of these kitchens used color, pattern, and texture to give them more character. Here are some unique details to give your kitchen a new look.
Give Your Kitchen A New Look – Switch The Existing Backsplash
Whether you have outdated tile or blank walls, updating to a new backsplash can completely transform the look of your home. Covering the space under your cabinets is a great place to start if you want your kitchen design to flow seamlessly. Upgrading exactly backsplash tile is a modest way of giving your kitchen a new look, especially with a neutral tile of vivid color or pattern. Keep the entire plan in mind as you select. Stick-on tiles is an attractive option for renters since they mimic the look of natural flooring without requiring any modifications to the property.
Upgrade Your Sink And Taps.
Many people have issues with their kitchen sinks, usually related to the faucet or the basin size. Faucet replacement doesn't require a professional; double-check the mounting hole count and distance to ensure the new fixture will fit. Get ready to make the best decision possible by consulting a Kitchen Faucet Buying Guide. Installation of a new sink might be complicated; you may want to consult an expert. Please choose a model with improved features, such as a deep or divided washbowl, because it will be one of your kitchen's most complicated working elements. While an undermount sink keeps countertops unblemished, a classic farmhouse sink is an excellent choice for those who value history.
Re-Paint The Walls.
A fresh coat of paint can do wonders, so it's worth spending your weekend on. Painting the walls may brighten your kitchen and cover worn chipped cabinetry. Painting the island or lower cabinets a different color than the upper cabinets creates a chic two-tone effect. For instance, almost every home has a kitchen; this is the go-to color scheme because a white kitchen always appears clean and fresh to the eye. Even though white is sometimes dismissed as a dull hue, it has many exciting applications. When working with white paint on the walls, you have a lot of room to experiment with color on the countertops, lighting, and accessories. In terms of color choices, apple green is a bold option. It's a subdued way to incorporate green into your home's electronics and furnishings. This shade will give your home a less conventional, more exciting appearance.
Establish A Dining Area
Whether you're just looking for a quick bite to eat or want to impress your guests with your culinary skills, a casual dining area is the way to go. Bring in bar-height stools to use an existing island or kitchen cart. You can also push a table and chairs up against a wall; if you're limited in space, try matching a narrow rectangular or circular pedestal table with a set of armless chairs.
Embrace Fabrics
Fabrics can be a great way to soften the look of your kitchen's hard surfaces and add dimension. Putting down a runner in front of the sink and behind the island can make the room feel larger and less slippery. Curtains or Roman shades can filter light and block unwanted views, while a strategically hung tea towel can add style to your décor. You can easily update the look of your kitchen in a matter of minutes by switching out the accessories. Go ahead and pick out those bright colors and patterns you've been eyeing.
Clear The Counters.
When you clear off the counters in your kitchen, the room expands visually, giving you more room to work. Use sliding organizers to stow away large kitchen appliances and other bulky things inside of cabinets. Make use of multi-purpose decorations in the kitchen, such as a colorful canister for holding utensils, a bowl full of fresh fruit, or a bottle of high-end olive oil. A kitchen cart can be used as an alternative to a pantry. As a bonus, it can also be used as a makeshift island.
You can make changes that won't break the bank but will significantly impact the kitchen. If you're handy, you can handle many of them independently. If that's out of your depth, it's probably best to bring in the pros. It is, therefore, essential to give your kitchen a new look to improve its impression.
Photo by roam in color on Unsplash