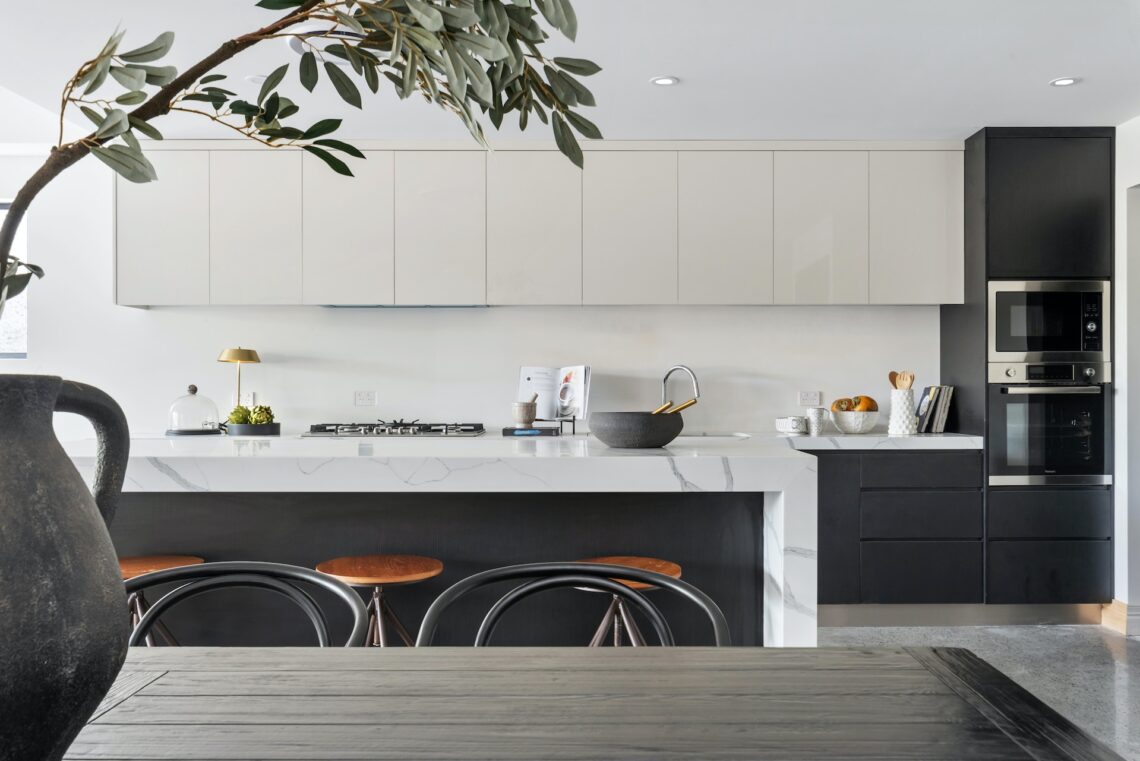 Key Considerations for a Successful DIY Kitchen Renovation
Are you considering a DIY kitchen renovation to give your cooking space a fresh and modern look? Or maybe you're just needing an extra touch of your own personality without all the hassle and expense of hiring professionals? Whatever the reason, DIY kitchen renovations can be tricky. You want to make sure that whatever design changes you do make are practical, cost-effective, and best fit your home. Making sense of it all may seem a bit daunting – but don't worry! To help get you started on the right path for your project, we've put together this blog post outlining key considerations for a successful DIY kitchen renovation. From understanding which materials are most suitable for certain purpose areas to determine the layout for optimal workflow – learn how these simple concepts go into crafting beautiful results without breaking the bank!
Develop a realistic budget and timeline for your kitchen renovation
Embarking on a kitchen renovation can be an exciting yet daunting project to take on. The key to success lies in developing a realistic budget and timeline. By doing so, you can ensure that your vision for your dream kitchen can come to fruition without putting a strain on your finances or your stress levels. A budget will allow you to make informed decisions on materials and design, while a timeline will help you stay on track and avoid any unexpected delays. Start by defining the cost to repaint kitchen cabinets, replace drawer pulls, and remodel the countertop. Next, consider the types of materials you'll be using for your renovation including wood, tile, or engineered stone. Lastly, estimate a timeline to install all these changes in order to stay on schedule.
Set aside time to research materials, design ideas, and other elements of the project
Planning and preparation are crucial components of any successful project. One key step in this process is to set aside dedicated time for researching materials, brainstorming design ideas, and considering other essential elements of your kitchen project. Rushing into a project without adequate time for planning can lead to oversights, mistakes or even failure. By taking the time to conduct thorough research and brainstorm ideas, you can ensure that your project has a solid foundation that will help it flourish and reach its full potential. So, set aside adequate time to plan and prepare your project, and watch it come to life in a truly impressive way.
Consider the layout of your kitchen and design it accordingly
Your kitchen is the heart of your home and it's important that its design reflects this. Think carefully about the layout of your kitchen and how you use the space. Do you enjoy hosting dinner parties where guests can gather around the island while you cook? Or do you prefer to have everything within reach while you cook alone? Whatever your preference, make sure your kitchen is designed in a way that accommodates your needs and not the other way around. With the right layout, your kitchen can be the most functional and enjoyable room in your home.
Acquire all necessary tools and materials before beginning your DIY kitchen renovation
Taking the time to acquire everything you'll need beforehand will save you from frustrating delays and potential mistakes. Create a checklist and double-check everything on it before you start your renovation. Whether you're tearing out old cabinets or installing new flooring, make sure you have all the tools you'll require, so you're not left scrambling halfway through the job. Planning ahead will help ensure that your DIY kitchen renovation goes as smoothly as possible, and that you end up with the beautiful new kitchen you've been dreaming of.
Measure twice, cut once
When it comes to DIY projects, there's nothing worse than getting halfway through a project only to realize that your measurements were off. This can lead to wasted materials, extra time spent redoing work, and even a complete failure to finish the project. That's why the old adage "measure twice, cut once" still rings true today. By taking the time to double-check your measurements before starting any work, you can ensure that everything is accurate and that your project will turn out just as you planned.
There you have it: all the key considerations to make before starting your DIY kitchen renovation. With the right amount of planning and research, you can make sure your project is successful and yields the results you desire. Remember that creating a realistic budget and timeline, designing around the layout of your kitchen, calculating supplies costs, and getting all necessary tools and materials is essential for completing a successful renovation on time and on budget. Above all else though, be sure to measure twice and cut once! With these tips in mind, every step will be easier on your journey towards a stunning new kitchen. 
Photo by Steven Ungermann on Unsplash