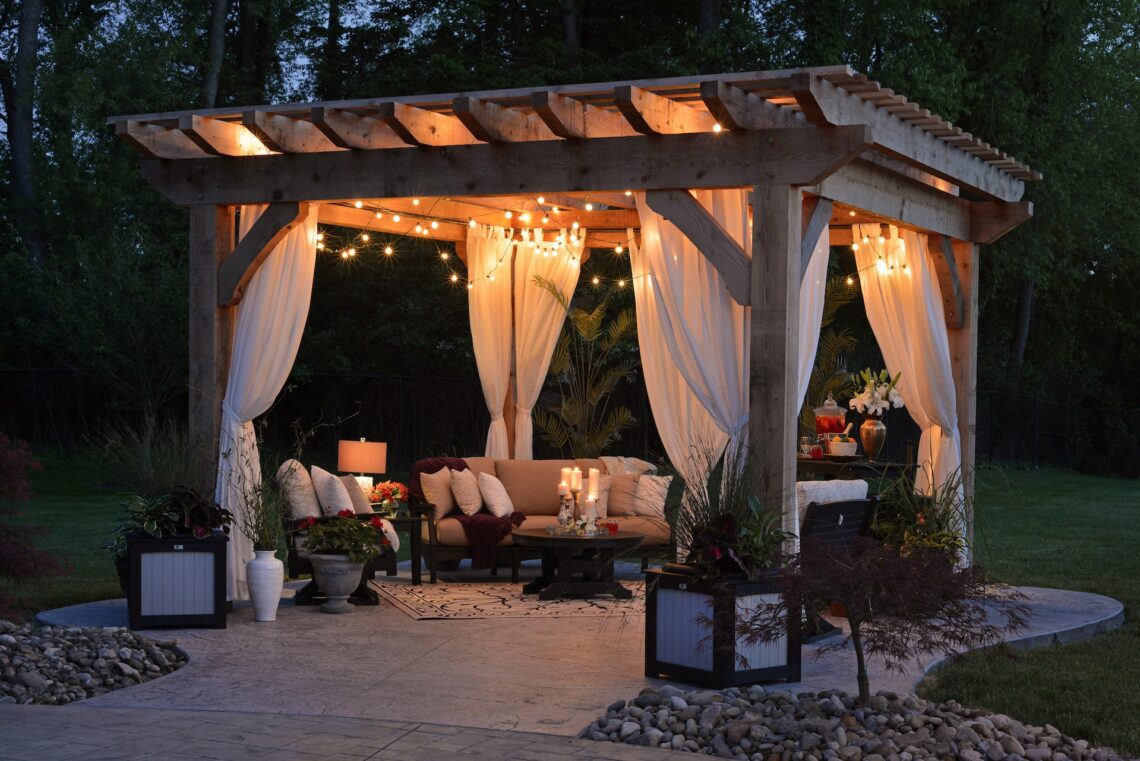 How To Get Your Dream Patio With These Useful Tips
Most people's gardens have patios. However, the patios found in most gardens are the ones that were built by the company that built the house. Because most people's patios are just standard ones, built without care or affection, they are far from special. If you are a homeowner and want to build a patio that is special, then this post is for you. Building a better patio will make spending time in your garden a lot more pleasant. This post will tell you how you can get your dream patio.
Hiring Contractors
One of the first things that you should consider doing if you want a new patio is to hire contractors. It's a lot easier to hire contractors to do the work for you than to do it yourself. If you have never installed patio tiles, you will probably make mistakes. Even the smallest mistakes can ruin your patio's look when you are fitting it. Take time to research contractors and find the most experienced and qualified ones in your area, before hiring.
Working Independently
If you think that you have what it takes to install your patio tiles yourself, then you'll be able to save yourself a lot of money. Contractors charge a fortune for patio re-fittings. All you will have to pay for is the materials used in the project if you do it yourself. If you have not fitted a patio before, then spend some time researching and watching online tutorials. Online tutorials can be an effective way of learning to fit a patio. There are lots of videos dedicated to patio installation available online. You could also consider taking an online course.
Finding Patio Tiles
The next step after learning how to fit patio tiles is to invest in some. Make sure that you do your research and find the tiles that'll look best in your garden. There are literally thousands of different patio tile styles. You need to find the one that looks best in your backyard. In order to do this, consider downloading a catalog of patio tiles. You can usually get patio catalogs from patio tile distributors. Alternatively, look at pictures of people's backyards in interior design magazines, and find a style of patio that you think would look good in yours. Then, take the picture you have chosen to a patio distributor and ask them to sell you tiles that look the same.
Matching Colors
You need to make sure that your patio tiles match your home's design, in color and style. If you have a very old cottage, for example, then cobblestone tiles will look much better than ultramodern concrete ones will. If your house is red, then it's a good idea to invest in red tiles, too. Matching your tiles to your home's design will help to improve your backyard's appearance. If you are struggling to find tiles that match, consider employing a landscaper or garden designer, and ask them to help you.
Buying Furniture
Once you have figured out what patio tiles you are going to use, you can go ahead and look for furniture. You can do most of your shopping for outdoor furniture online since most furniture distributors have their own e-commerce stores nowadays. Ensure the furniture you buy matches the style of your house and the style of patio tiles you have purchased. Try to buy furniture that's waterproof, so that it does not rot, rust, or become unusable after heavy rain. Alternatively, invest in a storage shed, so you can keep your furniture out of the rain.
Unique Designs
Designing your patio space can be very difficult. Going back to interior design magazines for a moment, they can be a very effective way of finding design styles. Lifting design styles straight out of interior design magazines is a perfectly acceptable thing to do. That said, try to put your own spin on any design styles that you borrow and use. If you are interested in interior and exterior design, then instead of using magazines, you could just create a unique design style of your own, not based on anybody else's.
Outdoor Kitchen
Building an outdoor kitchen is a great way of making the most out of your garden. A lot of people buy disposable barbeque kits for the summer, but disposable kits are a waste of money. You really don't need a disposable kit, since you can build yourself an outdoor kitchen. Putting an outdoor kitchen together can be an affordable and effective way of maximizing the enjoyment that you derive from your garden. In the summer, you can throw parties and barbeques, and hold get-togethers. The creation of an outdoor kitchen might cost you a little bit, but you will save money on disposable barbeques for the rest of your life.
Finding Landscapers
What's the point in just investing in your yard's patio space? Why not also re-design the rest of your garden? Unless you are a trained gardener though, this will probably not be something that you are able to do yourself. Instead, you should hire a landscaper. A landscaper is an individual with a lot of experience in gardening who can completely reshape and redesign your entire garden. Thanks to the internet, finding a landscaper shouldn't be hard. All you need to do is conduct an internet search, ask around, and read reviews. Ensure the landscaper you hire is qualified and experienced.
Throwing Parties
Finally, when your patio has been built and decorated, why not throw a party? For nearly two years now, people have been unable to have parties, mainly because of the pandemic, but also because people haven't had a lot of money due to the cost of living crisis. Throwing a party for your family and friends could be an effective way of helping everybody to come together again and unwind. Plus, a party will be a great way for you to test out your new patio.
If your garden has space for a patio, then build one. A patio space gives you somewhere to sit down and enjoy your garden, without having to sit on the grass. If you put an umbrella up, then you can enjoy your patio all year round, regardless of the weather.
Photo by Randy Fath on Unsplash