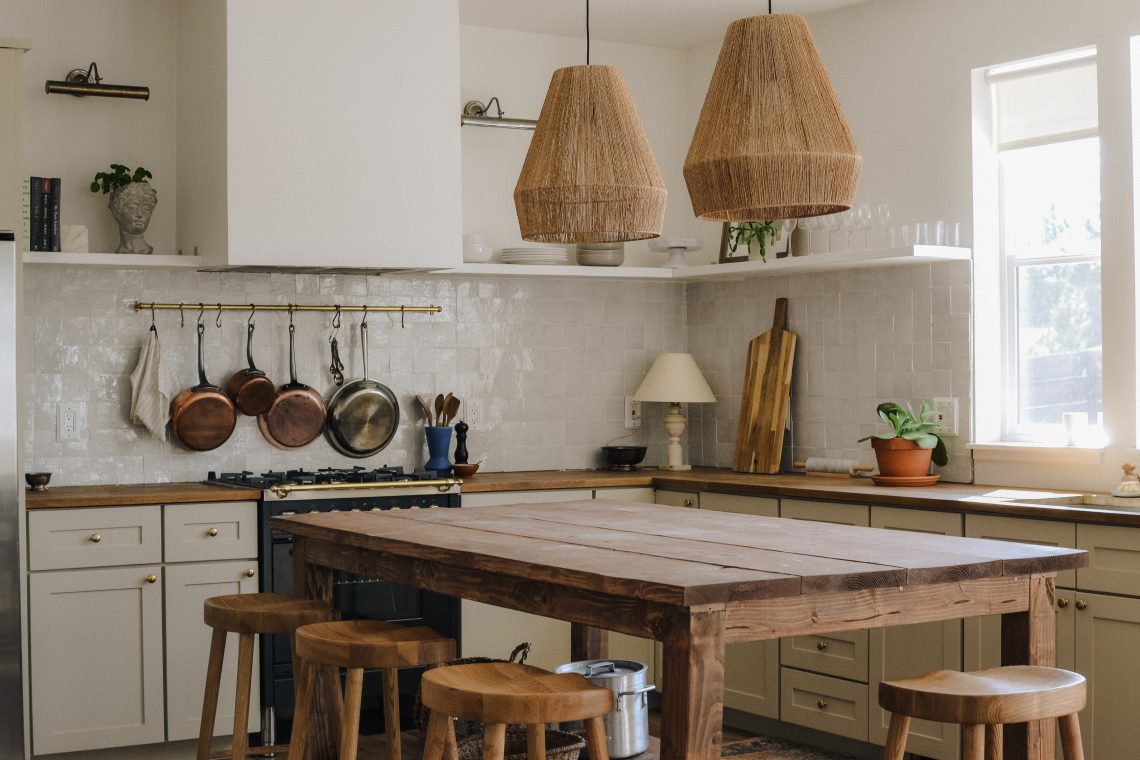 How To Deal With Kitchen Problems?
Don't know how to deal with kitchen problems that emerge out of nowhere? The kitchen is, without a doubt, the most often used area in the house. However, kitchens are notorious for having the most issues, and they may quickly turn into a catastrophe if you don't know how to repair them.
We spoke to a representative from 2nd city gas plumbing and heating, who is a 24-hour plumber in Birmingham,  and they said, "While home repair experts like plumbers can help with certain issues, it is important to be knowledgeable about how to solve common issues on your own to save money in the long run."
Here is a list of the most frequent kitchen problems, as well as suggestions on how to resolve them.
1. Smelly drainage
Is there a nasty odor coming from your kitchen sink? This occurs most of the time as a result of the rotting of the drain owing to the filthy water that flows through. Unfortunately, repairing a stinky sink may be accomplished with a few common household products such as baking soda and lemon juice available in the cupboard. Simply combine the ingredients and pour them down the drain, allowing them to sit for 15 minutes before washing with fresh hot water.
2. Failure to close cabinet doors
Because of the repeated usage of cabinet doors over time, they might become loose and might not shut correctly. You will be very disappointed since you will be unable to be certain that kitchen equipment will remain safely within them. Consider lubricating your hinges or filling the screw holes with wood filler to prevent rusting.
3. Surfaces that are greasy
It is very typical for kitchen surfaces to be greasy. It could be the countertops, the kitchen sink, or perhaps even the floor of the kitchen. To eliminate the grease, use a microfiber cloth and white vinegar to clean off the whole surface area. In order to completely prevent this issue, polish the surfaces with olive oil every 6-twelve months.
4. Lost pan lids
If you store your pan lids in a haphazard manner after cleaning them, they are likely to get lost quickly. Perhaps they will be tucked away in a cabinet or some other location that you will not be able to reach readily. It is possible to prevent this issue by storing them in a convenient location that you can reach quickly. For example, you might hang them near the entrance of your cabinet so that you can access them easily.
5. Kitchen drawers that are difficult to open
Are your kitchen drawers difficult to open once they have been closed? You're being forced to open them with a lot of muscle, right? If they begin to get sticky, remove them entirely and thoroughly wash the runners with dish soap and water. It is possible to restore the runners to near-perfect conditions by applying some drops of household lubricant to them.
6. Insufficient light
The importance of light in the kitchen cannot be overstated. It allows you to cook in comfort and without making a mess in your kitchen. Your kitchen may have lighting problems if your windows are insufficiently large or if your kitchen is situated in an area that receives insufficient natural light throughout the day. It's also possible that you're using low-quality lights that don't provide adequate illumination. Consider putting bright lights in your kitchen that will offer enough illumination.
7. Kitchen sink clogs
Pouring water with solid food remnants down your kitchen sink may cause it to clog. It may be necessary to use a small pump or plunger to force air into the sink in order to unclog it if your kitchen sink tends to clog often. In the event that the issue continues, you will need to contact a plumber to take care of the situation.
8. Water pipelines that have burst
When the pipes that provide water to your kitchen burst, water may leak and pour into every part of your kitchen, beginning with the area beneath your kitchen sink. This may be very unpleasant, as well as potentially hazardous. Before the plumber comes, try to secure the part of the pipe where the water is leaking with a piece of nylon paper. When you have a problem like this, you need the assistance of a plumber immediately.
9. Unorganized Mess
When items are not properly organized in the kitchen, it gets difficult to find them. Purchase a variety of transparent containers of various sizes and position them in a vertical stack so that their contents are easily seen. Include a spice rack with tiers or a revolving spice rack to store all of the spices.
All of the steel containers should be clearly labeled so that the culinary items can be quickly recognized. Keep certain kitchen goods in a defined area, and make a point of putting them back in the same location after you've used them.
10. There isn't enough cupboard space for pots and pans
When living in a tiny area, having insufficient storage space is usually a major issue. When it comes to a tiny kitchen, the lack of cabinet space for large cooking utensils is typically the biggest problem. However, when it comes to storage, think outside of the box.
Take a look at your current kitchen or your floor plan to get some ideas. What additional places may you be able to free up some space in? Where can you hang wire mesh, pegboard, metal bars, as well as rods to organize your pots if there's an empty section of the wall where you may do it? For example, how about the edges of your refrigerators or the countertop in your kitchen. Pot racks that are suspended from the ceiling save valuable floor space.
Conclusion
Your kitchen is an important part of your house. You must take good care of it in order for it to remain in great shape. You can maintain its new and attractive look by cleaning it using the proper cleaning solutions. When kitchen problems arise, make sure they are addressed as soon as possible to avoid the possibility of more serious problems developing later on. If the issue is too tough to manage on your own, you should consider hiring a tradesperson to assist you in solving it as soon as possible.
Photo by Jessica Sosey on Unsplash