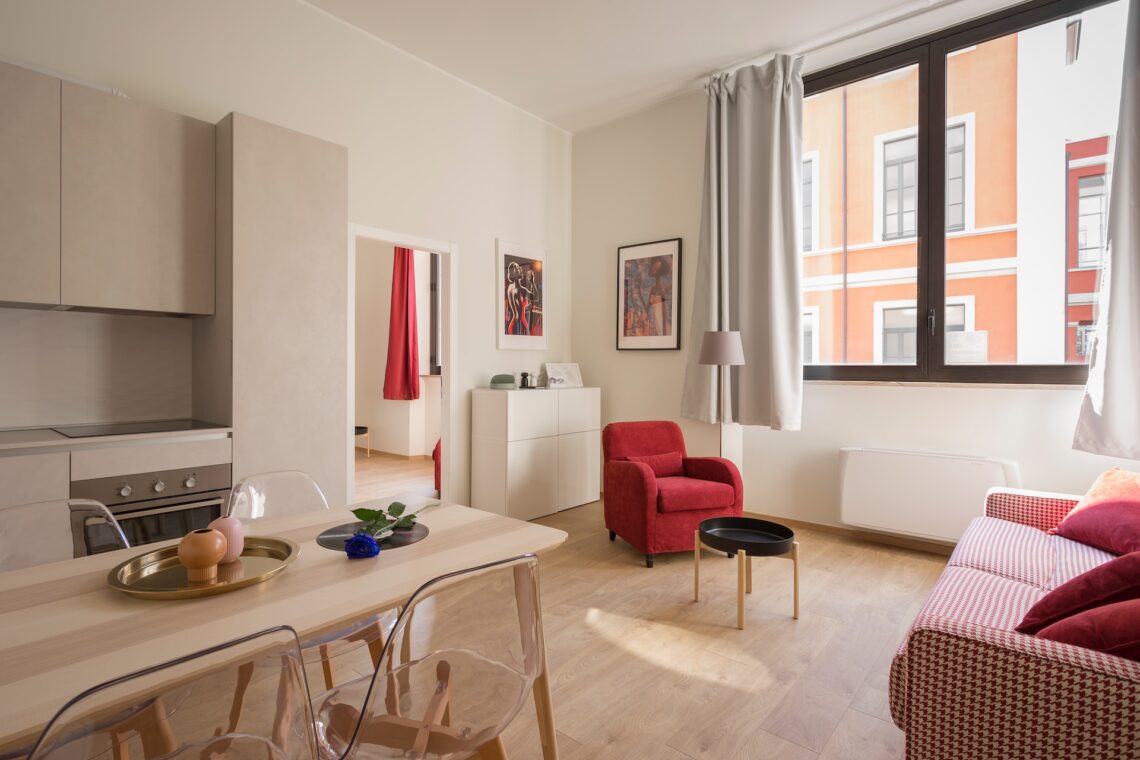 How to Create a Warmer Atmosphere in Any Room
Everybody should feel relaxed, comfortable, and safe in their home. However, sometimes our living environment can feel cold and unwelcoming. A dark and dull space can lead us to become anxious or unsettled, especially during those cold winter months. Thankfully it doesn't have to stay that way for long. If you want to enjoy a cozier and more inviting home, then keep on reading! Below we are going to discuss some tips and tricks to create a warmer atmosphere in any room.
Switch up the lighting
When it comes to warmth, lighting is the first and most crucial element. Avoid harsh, bright lights, and stick with warm-colored bulbs with dimmer switches to promote relaxation.
To add a sense of luxury, consider investing in a beautiful ceiling chandelier. Battery-powered candles and salt lamps are other options that can create a peaceful ambiance.
Add texture
It might sound strange at first, but soft textures including blankets, pillows, and fluffy rugs can completely transform the feel of a room. It creates comfort and proves practical during those cold mornings.
Just remember to be careful when choosing what to purchase. Not all textures are the same, and adding too many items can make the space feel cluttered.
Start small and build up slowly. If it's looking too messy, take something away and use it in another room of the house.
Include natural elements
Plants may seem like they belong outdoors, but they are an incredible way to add both warmth and texture to any room. They add a pop of color, can improve your mood, and even have additional health benefits too.
If you don't have a green thumb, opt for low-maintenance plants or incorporate a few flowers in your favorite vase. Fake plants are another option, but these will collect a lot of dust.
Choose comfortable furniture
The only way you're going to want to spend time in a room is if you feel comfortable there! If you haven't already, consider investing in some furniture pieces that you know feel amazing.
A large plush sofa, chair, or bed can make all the difference in your living space and bedroom. Just make sure that everything is functional!
Rethink your color scheme
If you are really wanting to add warmth to a space, it's best to stay away from cool colors. Earth tones and rich jewel tones are more likely to create an inviting atmosphere.
You don't need to repaint your entire house to achieve this either. You could consider creating a mural, feature wall, or even just incorporating certain colors into your décor and furnishings.
Display your memories
What truly makes a house a home, is all of the little personal memories. When decorating, try to throw in a few photographs and special items that you have collected over the years.
If you're wanting to get creative, have a go at making your own wall art, or collage some of your family photos. It adds a thoughtful touch and prevents the space from feeling like a hotel room. You can find some other great DIY décor ideas here.
Find a signature scent
Scents can impact your home just as much as the elements you see. So, when decorating be sure to think about how you can fill the space with a unique smell.
A diffuser with essential oils can be a wonderful choice, as it can also look like a piece of décor. Candles and fresh flowers are other options to choose from.
A few of the most relaxing scents to consider include:
– Lavender
– Vanilla
– Ylang-ylang
– Lemongrass
– Jasmine
Declutter
Lastly, while you might be focused on the things that you can add, don't forget to think about what you can take away. Sometimes the best way to create an oasis is to start by decluttering the things you no longer need.
Throw away rubbish and work on creating a storage solution that helps contain your belongings. You might even consider rearranging the layout of a room to help promote a better flow.
Final words
As you can see from the above, there are so many ways to create a warm and cozy atmosphere in any room of the house. Just remember that while the above can help guide you, we all have our own preferences. Have fun, experiment, and work towards finding what helps you relax. What do you think? Are there any other tips that you would include on this list?
Photo by deborah cortelazzi on Unsplash