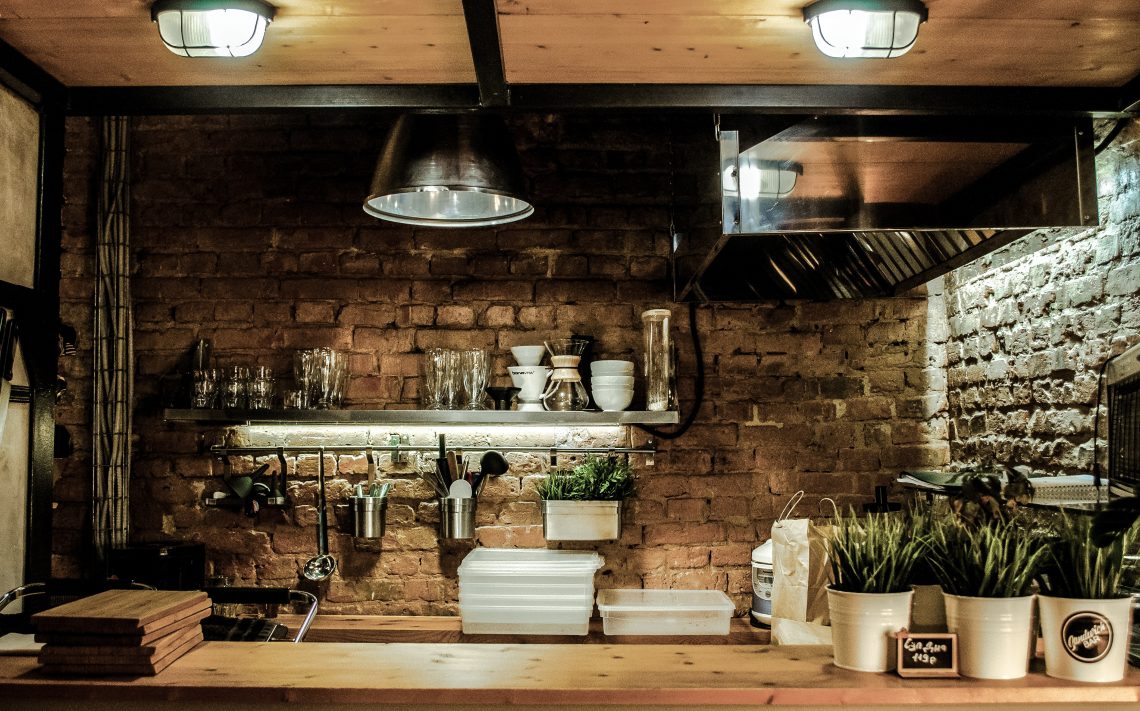 Brilliant Kitchen Transformation Ideas You'd Want to Try Out
The kitchen isn't just a place where you prepare meals for the family; it's the heart of your home. Unarguably, the kitchen is the most important part of a home where families connect to share love and delicious dishes. The style and tone of your kitchen will significantly impact the overall aesthetics of your home and interior décor. Plus, you may never realize how much of a cook you are until you find the perfect kitchen setting for you. Whether you're looking to revamp your kitchen because its design is getting old and outdated, or you just need an entirely fresh look, transforming your kitchen shouldn't be a bank breaker. There are a host of kitchen remodeling ideas that can take the aesthetics of your kitchen to another level – all within a cost-friendly budget. If you're ready to breathe a new life into your cookhouse, then you'd want to read on. Below are four brilliant kitchen transformation ideas to help you transform your kitchen space and cooking experience.
1. Kitchen Transformation – Paint your kitchen cabinets
If your kitchen cabinets are still in good condition, you might be unwilling to replace them. Well, the truth is, you don't have to replace your cabinets to transform the look of your kitchen if they are still in optimal condition. All you need to do is paint the current cabinets with the right color scheme.
Besides giving your kitchen a state-of-the-art aesthetic, painting your kitchen cabinets is also a great way to boost the value of your home. This is especially important when you are looking to lease or sell your house.
Nonetheless, be careful not to use the wrong color palette as that can impair the overall mood you're trying to create in your kitchen.
If you're unsure about the right color, go for neutral colors like grey, brown, and white. Colors like black, turquoise and midnight blue are also popular choices for modern kitchen coloring, so you may consider revamping your cabinets in them.
Most importantly, the shades of your preferred color should be considered. Light shades create a rather warm feeling and appeal to children, while dark shades give a feeling of authority and confidence.
However, the overall impression may change depending on color combination patterns and the type of color used. Some beautiful color combination ideas include:
· Farmhouse black and gold
· Seafoam and white
· Black and white
· Powder blue and white
· Stainless and white
· Aqua and white
· White and warm wood
· Moss and white
· Grassy green and white
2. Use lights to your advantage
Kitchen lights can be a huge game-changer for your cookhouse, hands down. A wide range of lighting options is available to make your kitchen look sleek, stylish, and modern.
The right lighting can make your cookhouse look spacious while highlighting key areas.
Also, it can help to dramatically transform the mood of your kitchen without necessarily changing anything major. Thus, you can go from a romantic and calm mood to a lively and fun-filled one just with a few taps.
Here are some popular lighting ideas to help transform your kitchen design.
· Using solo lights to highlight a focal point
· Choosing light fittings with similar shapes or finishing
· Using wall lights in place of downlights
· Creating a more dramatic impact by grouping smaller, understated lights
· Choosing vintage lights for unique impressions
· Using layer lighting for tall kitchens
3. Replace what needs replacement
As obvious as that sounds, it can be the difference between an out-of-date kitchen design and an antique one. Most people wouldn't be willing to replace old items in the kitchen unless they no longer function as expected.
You see, you don't have to wait till your amenities become faulty before replacing them. Once the looks of your kitchen no longer appeal to you, it's probably time to make some core changes.
Begin with replacing your cabinets with ready-to-assemble (RTA) kitchen cabinets and see just how much of a difference that will make. Rta kitchen cabinets are a type of kitchen cabinets that are shipped in a flat pack together with all the required hardware for a successful installation. You literally do not have to pay extra fees to hire experts for the installation, making the whole process way more cost-friendly. All the parts are stacked, wrapped, and ready for installation with a detailed guide.
Compared to transporting assembled cabinets, RTA cabinets offer significant cost savings, which can be a huge deal if you're within a restricted budget.
4. Kitchen Transformation Ideas Choose the right sink style
Generally, there are three types of kitchen sinks. These are drop-in sinks, farmhouse sinks, and undermount sinks. Undoubtedly, sinks are the most frequently used kitchen accessory and thus deserve some attention.
Depending on individual preferences, budget, and cooking styles, you may decide on what sink will be best for you. Drop-in sinks, which are virtually the most commonly used sink type, normally install from the top.
Your manufacturer basically cuts a hole into the counter material based on the size of your sink. Drop-in sinks are highly cost-effective and require no special skills for installation.
With farmhouse sinks, washing big casserole and baking pans has never been easier. These sinks come in large sizes and have an exposed front-facing side. They are usually designed to be added to a space specifically cut out for the kitchen counter.
This makes them seamlessly blend with the kitchen counter while giving your kitchen a one-of-a-kind "farmhouse look." However, farmhouse sinks tend to be more expensive when compared to other sink styles.
You may want to consider channeling your funds to other core aspects of your kitchen if your current sink isn't leaking or looking unmanageable.
Undermount sinks give your kitchen that smooth and sleek look you've always wanted. As the name suggests, underground sinks are installed under the counter, making them look neater and more attractive.
Cleaning an undermount sink is quite easier compared to other sink styles due to its rimless aesthetics. You could sweep countertop water, crumbs, and dirt straight into the sink very effortlessly using a sponge.
Each of these sink styles has its pros and cons. You want to consider the necessary factors before deciding whether or not to replace your current sink.
Bottom Line
Incorporating these four brilliant ideas into your current kitchen looks will certainly improve your kitchen appearance. And by extension, guarantee a better home interior with a more pleasing view.
Photo by Teodor Skrebnev on Unsplash