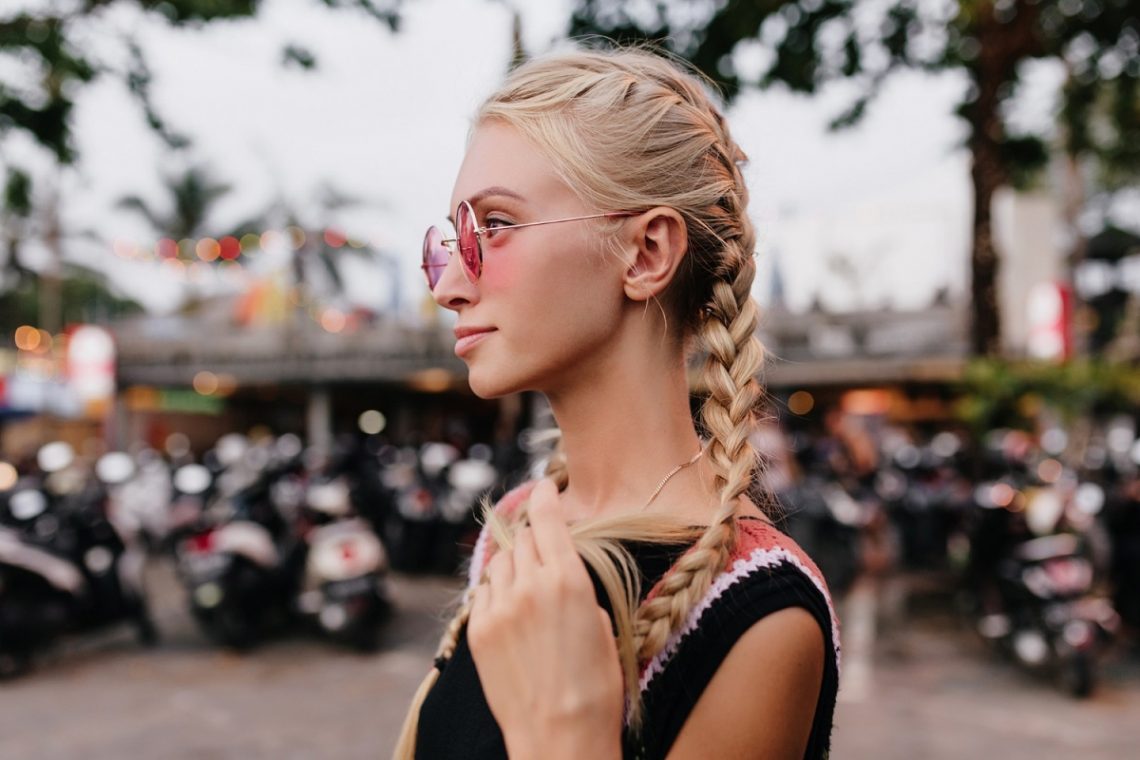 How to Braid Hair: 5 Cute & Easy Braid Tutorials Using Zala Hair Extensions
Braiding hair is one of the most beautiful approaches to styling hair and one that can be seen throughout history and across multiple cultures. If you're a fan of hair extensions and enjoy the thickness and length they can add to your hair, you may wonder whether braiding is a possibility while wearing them. Well, we have good news for you! Braiding can absolutely be done to great effect while wearing your extensions, and we're here to help guide you through the process. Let's explore some easy braid tutorials.
Which Type Of Extensions Can Be Braided?
Virtually any of the Zala human extensions can be incorporated into your favorite braided style, including the following:
Clip-in Hair Extensions
Halo Hair Extensions
Tape-in Hair Extensions
Clip in Ponytail Hair Extensions
Before You Begin
Preparation is key when it comes to mastering the perfect braid. Before getting started, we advise that you thoroughly brush both your hair and your extensions to remove any tangles or knots.
Applying some texturising spray before you begin can also help the hair be more manageable and less slippery.
You will need:
Comb for parting hair neatly
Hair elastics
Hairspray for fly-aways once done
Paddle brush or wide-tooth comb
Braids To Try While Wearing Extensions
Once your hair extensions are properly fixed in place, it's time to get started! Here are some styles to try.
Easy Braid Tutorials – French Braid
Similar to the three-strand braid, the french braid is achieved by taking a smaller section of hair at the forehead and splitting this into three strands.
You then braid left to right as above, but continually include additional small sections of hair in from each side as you progress down the head. Fix with an elastic once done. This style works well with Zala's halo hair extensions.
Fishtail Braid
A fishtail braid looks complicated but is in fact very straightforward to achieve. Start by dividing the hair into two equal sections. Starting with either the left or right side, take a small section of hair from the outer-side of the section and bring it across to combine it with the other side.
Repeat this step on the opposite side and continue down the length of the hair. Once done, fix with an elastic. Zala clip-in ponytail hair extensions can add a gorgeous fullness to this style of braid.
Dutch Braid
A little bit trickier to master but seriously impressive to look at, the Dutch braid follows much the same steps as the French braid. Yet, instead of pulling the strands over one another, you'll put them under one another.
It can feel a little confusing to braid backwards like this at first, but we promise it's totally worth it!
Easy Braid Tutorials – Layered Braids
Soft and romantic, layered braids involve using a combination of braiding techniques to create a unique, relaxed style. We recommend sectioning the top half of your hair off and doing a loose fishtail braid, paired with a few smaller three-strand braids in the lower section of hair.
You can then opt to link these three-strand braids at the elastic of the fishtail braid, or leave them loose for a bohemian, festival-ready style. Both Zala tape-in hair extensions and Zala clip-in hair extensions work well for this style.
If you're ready to try your hand at braiding while wearing your extensions but still feel unsure about where to begin, our team is happy to help. We can walk you through the ideal type of extensions for each style of braid and the best way to place them for perfect results.
Simple Three-strand Braid
The simplest and most recognizable braid, the three strand braid, is created by first splitting the hair into three equal sections.
Starting with either the left right strand, place it across the middle section. Then take the opposite side's strand and place it over the middle. Continue alternating the left and right strands until you are ready to fix in place with an elastic.
Chat with Zala today to get started.