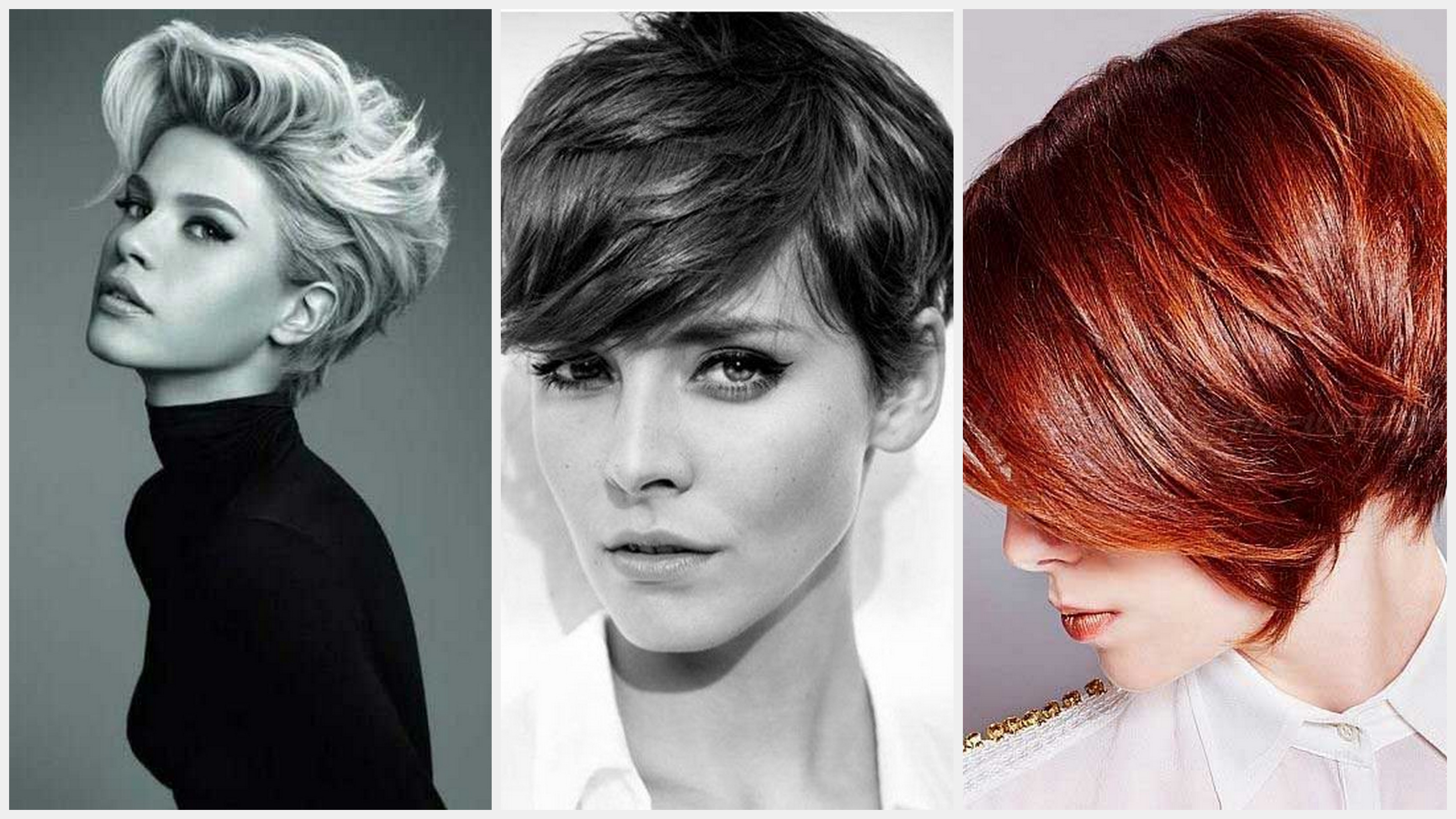 111 Cute Short Haircuts For Women To Start the Year With
Short hair, don't care. It's what people, especially women, tend to say when they have cut their hair shorter. Basically, this may be true. Shorter hair just makes you feel a lot more carefree and you don't even have to spend a great deal of time just trying to make your hair look great. There are also less bad hair days particularly when you have chosen the shortest bobs and pixie cuts. But no matter what kind of hairstyle you do, you always have to make sure that you are confident to get that look. If you think you are ready for some shorter hair, here are 111 short haircuts for women that may inspire your next look.
At Lordhair you'll find fashion-forward wig styles from top quality. A funky wig can always come to your rescue, either to avoid a bad hair day or for rocking a brand-new look at parties. Colorful and stylish wigs have now become quite common and are no longer limited to just celebrities and models. Find a wig made of real human hair, heat friendly or pre-styled. With all the things you have to worry about, a bad hair day shouldn't be one of them. We aim to empower you with options for high quality, dependably stylish women's wigs so that you can spend your time and energy elsewhere -For a Better You.
1. The Classic Bob Haircut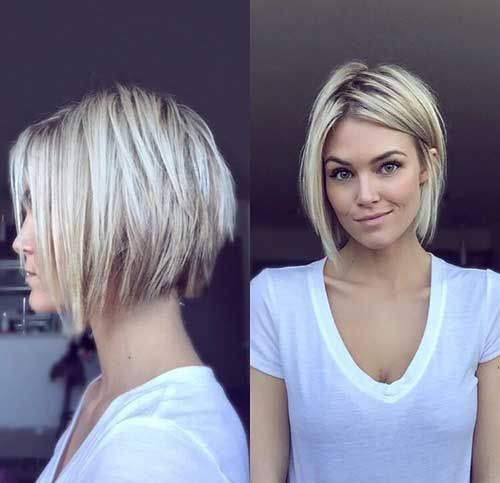 It's the classic shortcut for women. Bobs are basically the most versatile type of haircut as it goes well with anyone, regardless of their hair color and their face's shape. It also makes someone appear much younger and fresher. You can even avoid bad hair days and keep it as messy as you want. Finger combing makes it easier to smoothen out without tangles.
2. The Classical Pixie Cut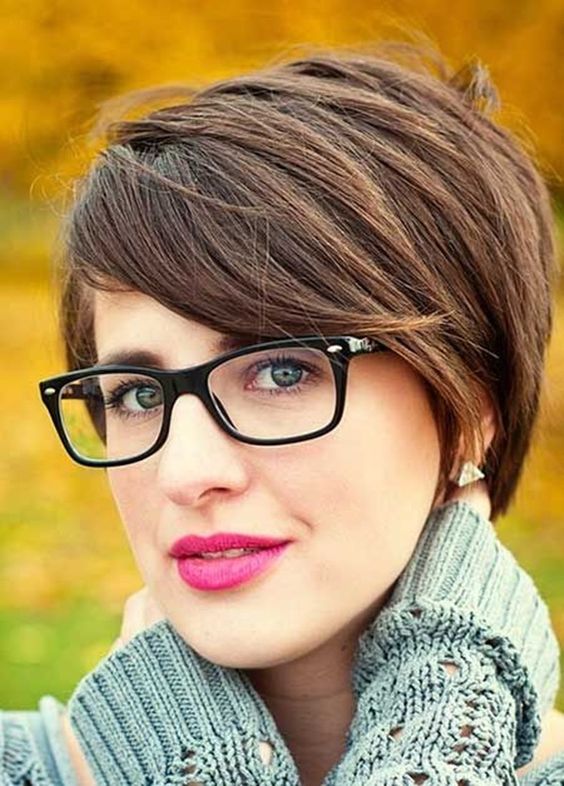 This pixie cut is actually quite longer than the usual. Nonetheless, it offers a fresher vibe and you can even feel lighter without that much hair bugging you. It's perfect for any season but most especially during the summer when it's hot and stuffy outside.
3. Short Bob with Waves

Source UNKNOWN
Partner your bob with beach waves. Since it's shorter, it would be much easier for you to do them everyday. You can also dye it any color you want. Since pastel colors are the rage now, you can decide to go with pastel pinks, purples, greens and blues.
4. Shorter Bobs with Vibrant Colors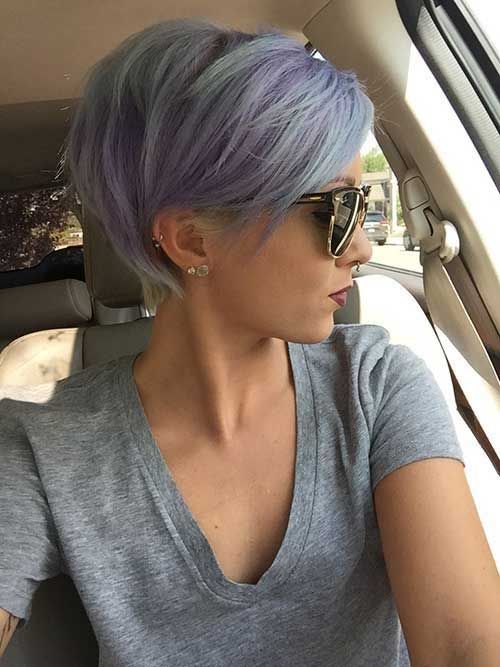 There are the long bobs or known as lobs, and then there are the bob cuts that are shorter and closer to a pixie cut. Since most of the time you can't do a lot of hairstyles, settle with dyeing it any color you want. You may want to try with unusual colors like granny grey and cotton candy pink.
5. The Short Layered Hair-do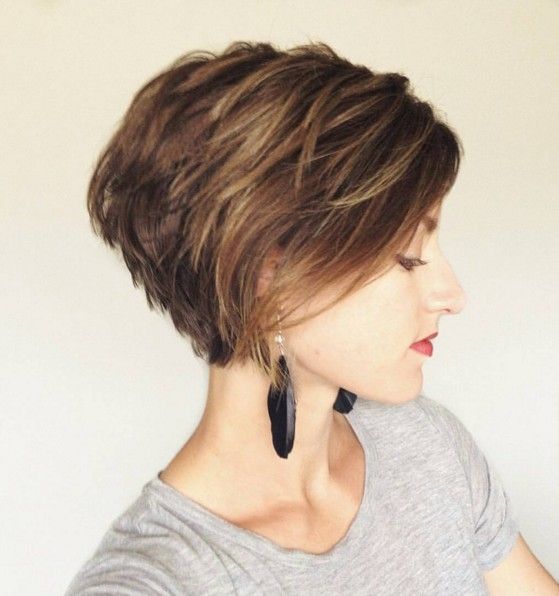 Add more volume to your short hair cute by adding layers. It's basically stylish on its own so you don't have to worry about everyday looks. Instead of dyeing it all, you can simply add highlights to make the layers appear more prominent. And of course, this look simply goes with any kind of look you're trying to pull off. But one thing is for sure, it's the time to be fierce and beautiful!
6. Bringing Back the Flips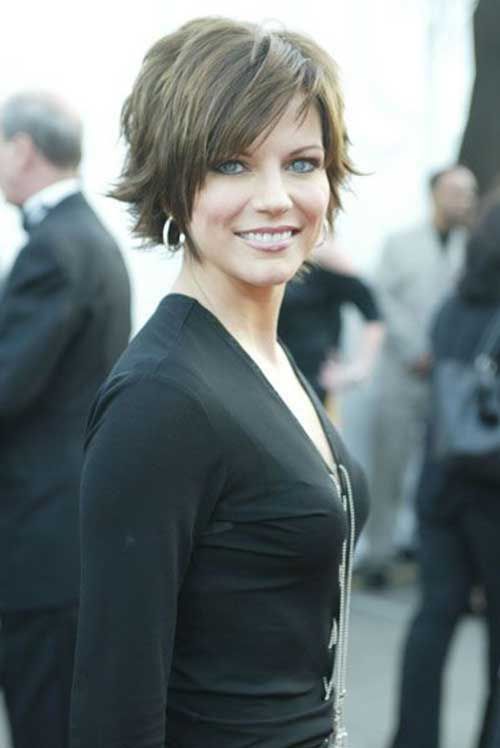 7. The Long Bob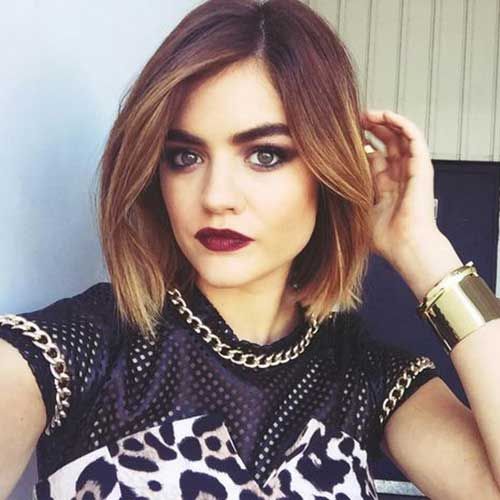 8. Casual Wavy Bob Haircut

9. Pixie Haircut with Side Bangs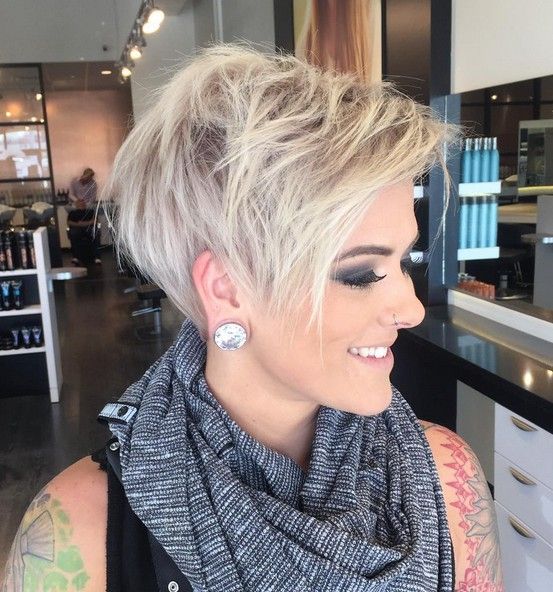 Side swept bangs are still very much in especially when you're donning a pixie haircut. Other women don't really want to make it as short and as manly as possible so they leave out side bangs that are longer. The common hairstyle with this is that messy hair blown hair. It's simple and yet it's chic.
10. Short Hair for Round Faces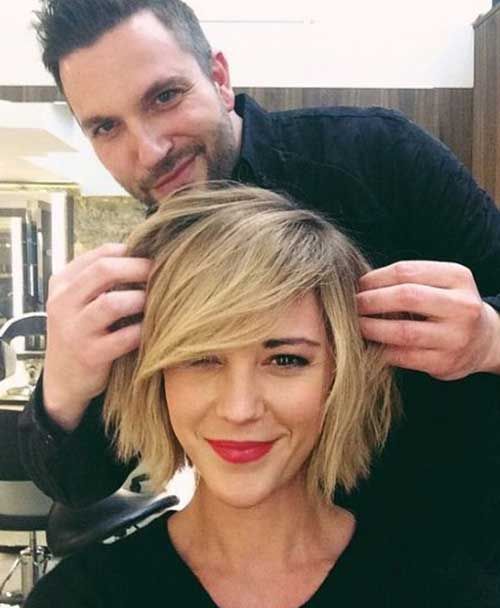 Round faces often call for shorter hairstyle and with side bangs. This helps frame the face making it appear slimmer. The side bangs could also cover part of the face which makes it easier to angle well and appear like you have an oval face rather than a round one.
11. Blonde Pixie Cut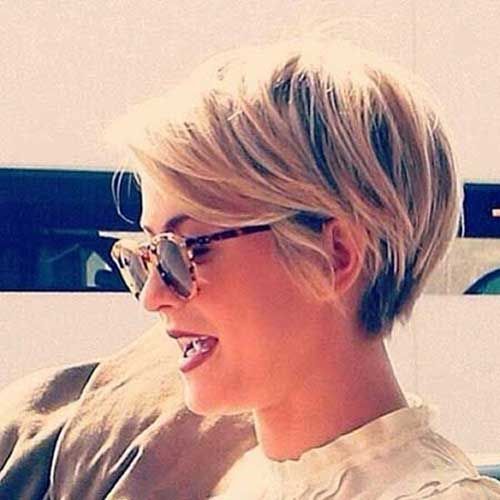 12. Choppy Bob Cuts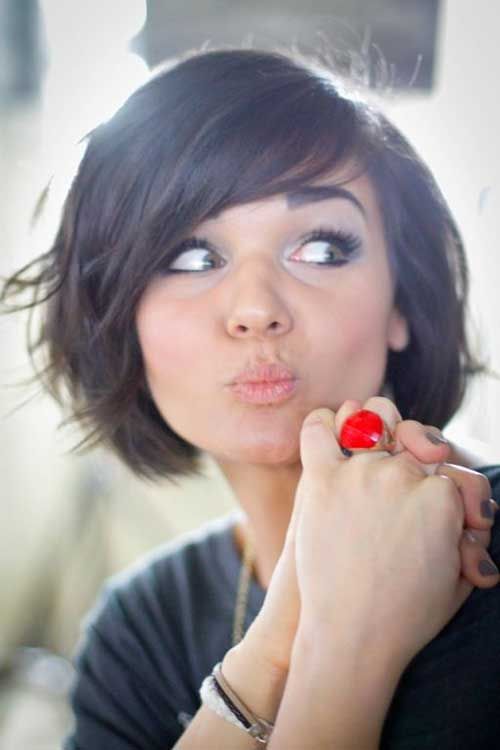 13. Razor Cut Short Bob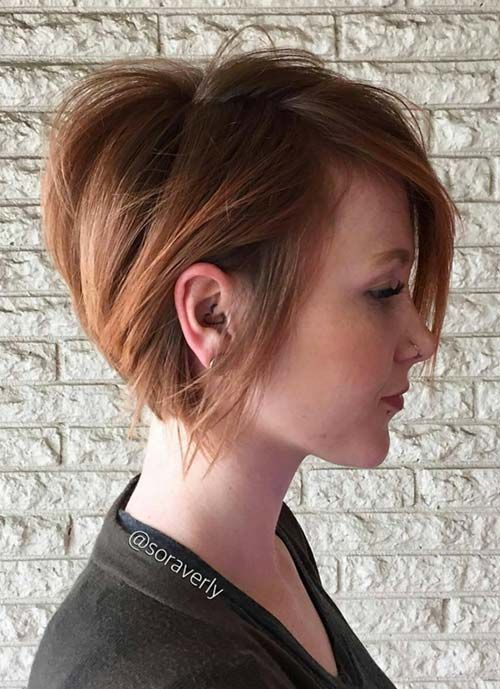 Bobs are particularly stylish as these usually have longer front ends and then shorter cut at the back. Although the cut may look a bit too short for your liking, it actually gives you a fresher feeling. There's always the wind on your back and no need to bring combs everywhere you go. You don't even have to think of what hairstyle suits you from day to day.
14. Long Bob with Waves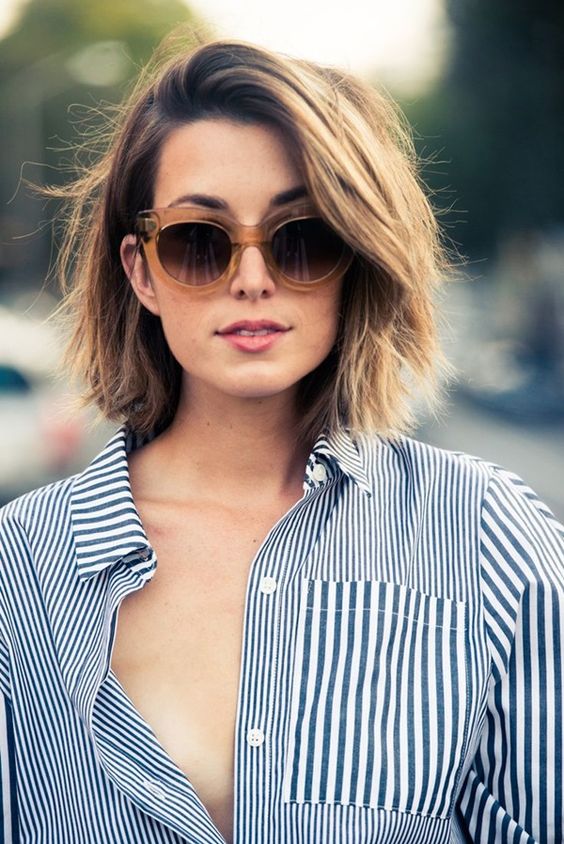 15. Classic Pixie Cut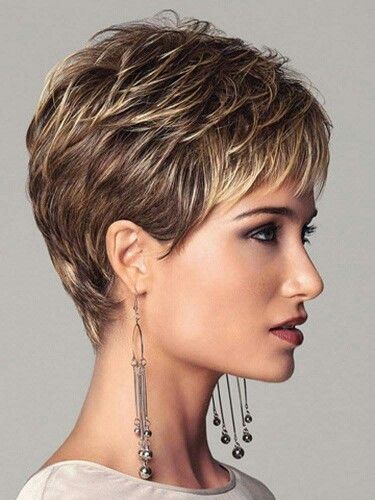 This is the classic pixie cut that has buzzed through the 90's and the 00's. However, it's coming back now with celebrities donning the hair. However, one of the most iconic stars to have worn a pixie cut was Halle Berry. She was most likely more remembered with having a pixie cut than any other hairstyle she had.
16. Long Bob for Round Faces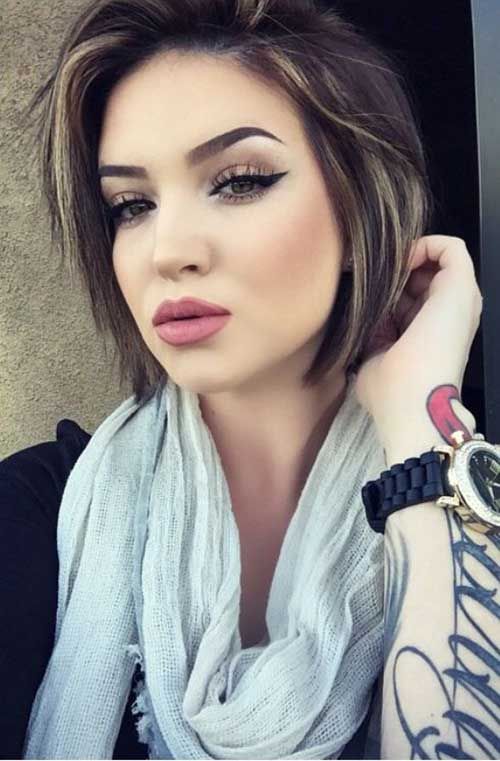 17. Wavy Bob with Twisted Bangs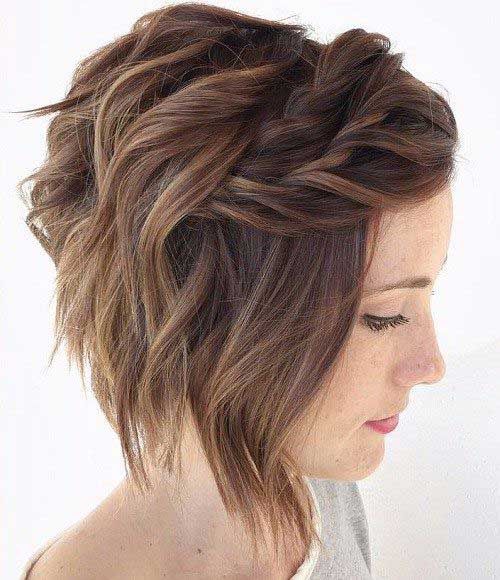 18. Anne Hathaway's Pixie Cut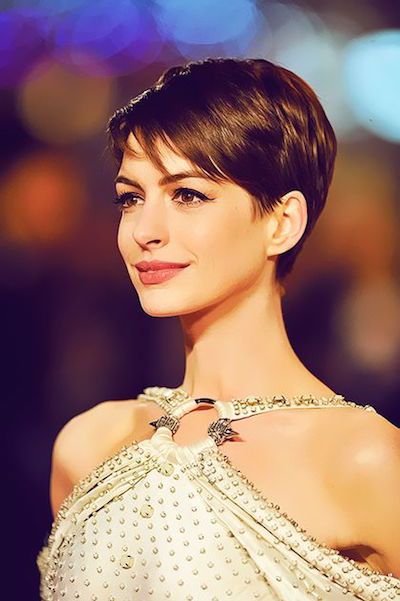 This bob came right after Anne Hathaway's portrayal of Fantine in the movie Les Miserables. Her hair had been buzzed out during the film and it may have took a while for the actress to grow her hair. Nonetheless, this iconic pixie cut on her has remained to be one of the best hairstyles for the actress. She glowed even more and appeared much younger. And since she wore it to the Oscars without much hairstyling, it goes to show Pixie Cuts are great for formal events too.
19. Short Layered Bob Cuts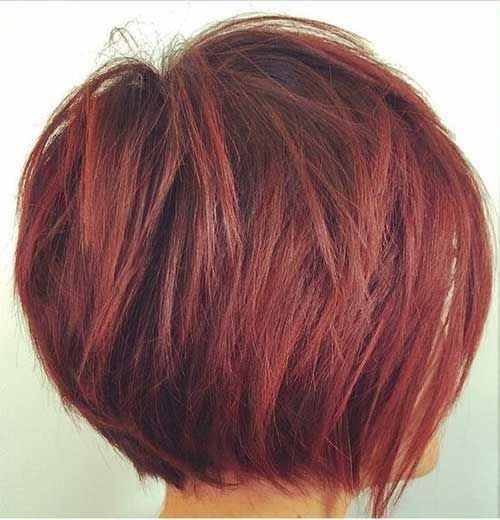 20. Kaley Cuoco Inspired Short Haircut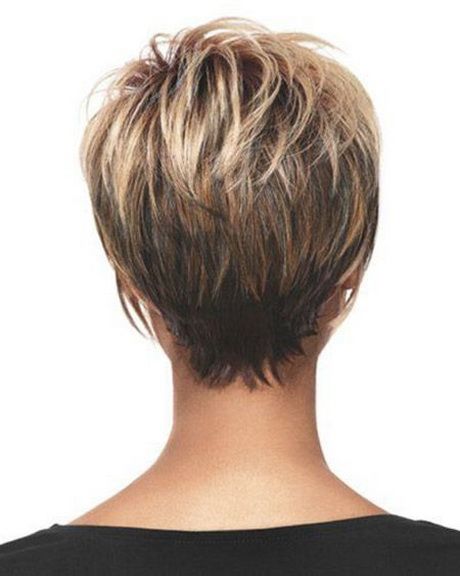 21. Long Bob with Ombre Style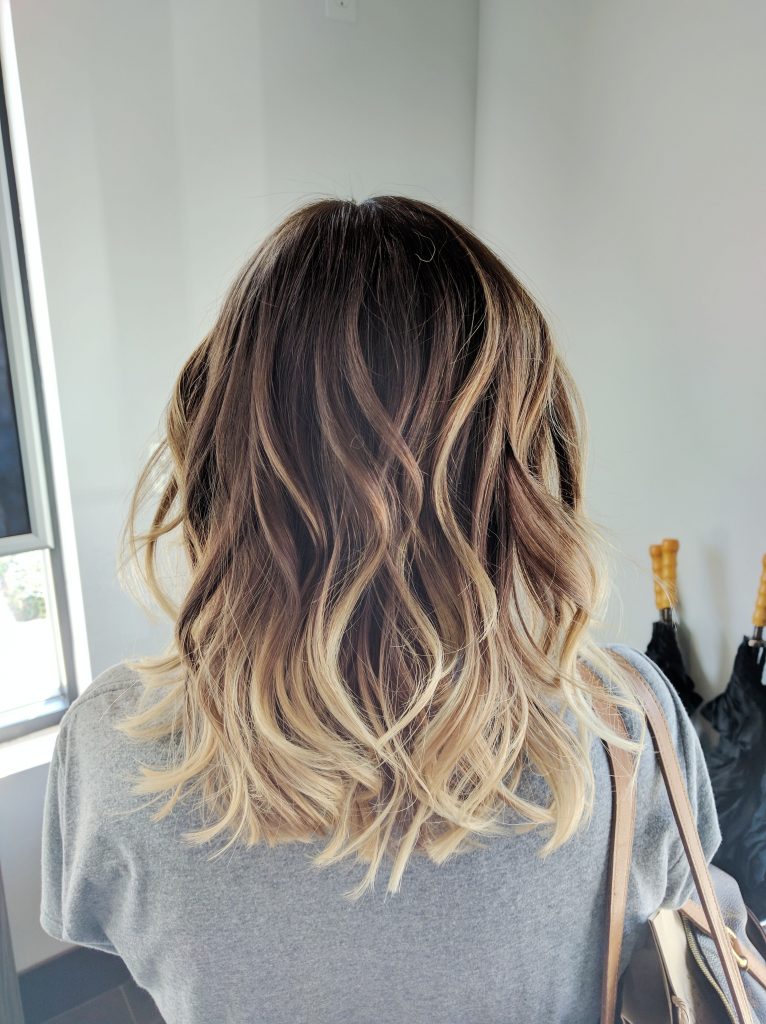 22. Short Haircuts for Mature Women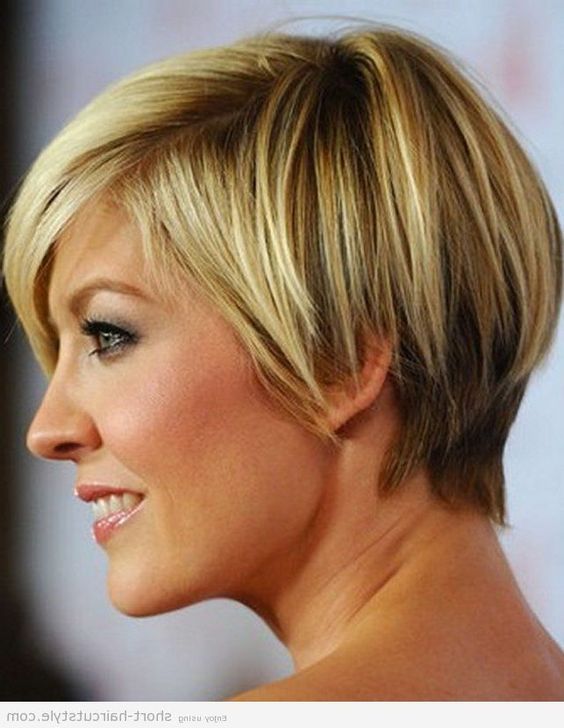 23. Shoulder Length Straight Cut Hair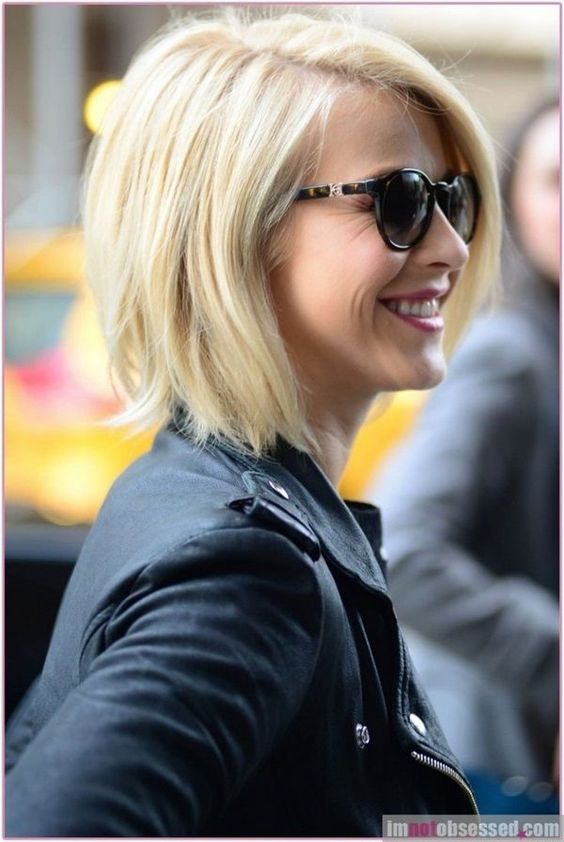 24. Layered Bob Haircuts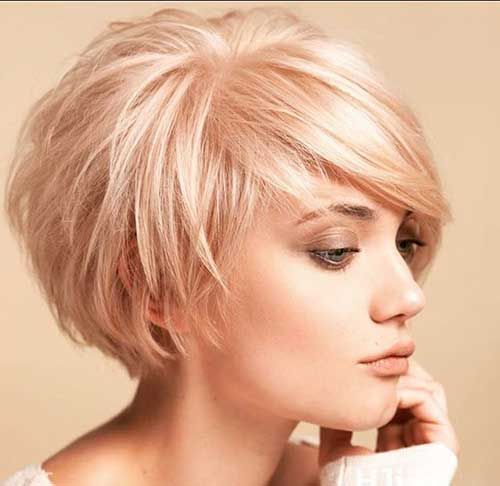 25. Pixie Haircut with Bangs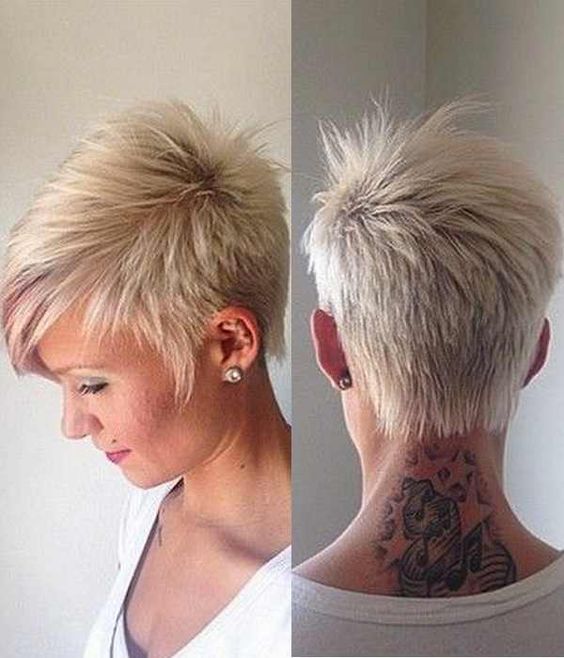 Pixie cuts are another favorite short hair cuts for women of all ages. It brings a fiercer and bolder look to anyone who wears it. Plus it's indeed a great hairstyle if you have back tattoos you want to show them off. You can try to style it a little by adding bangs.
26. Cute Pixie Cut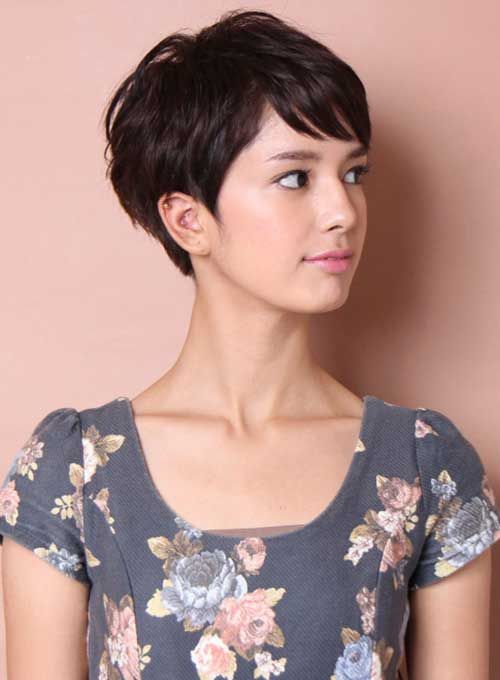 Pixie cut also goes great with people who have smaller faces. Since there is no hair framing their faces, their features could be seen much clearly.
27. Choppy Long Bob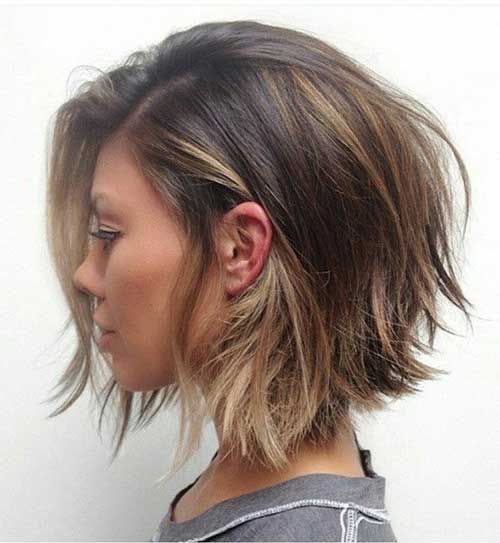 28. Raven Black Pixie Cut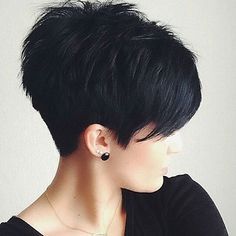 29. Cute Short Bob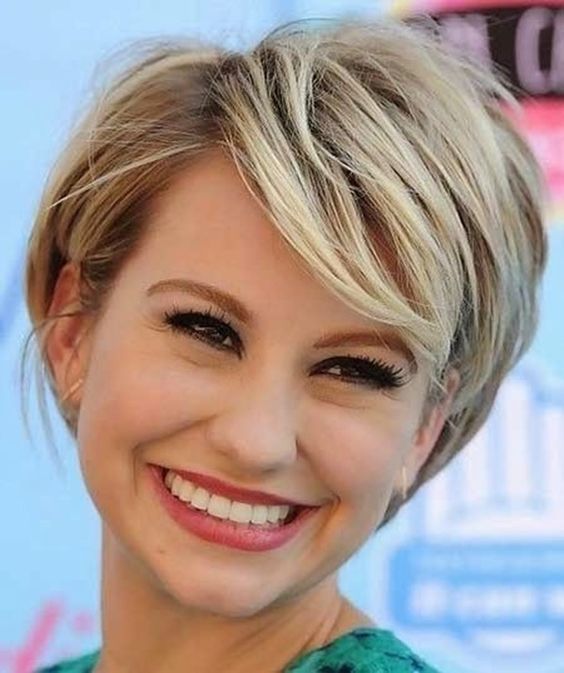 30. Mid-length Bob Cut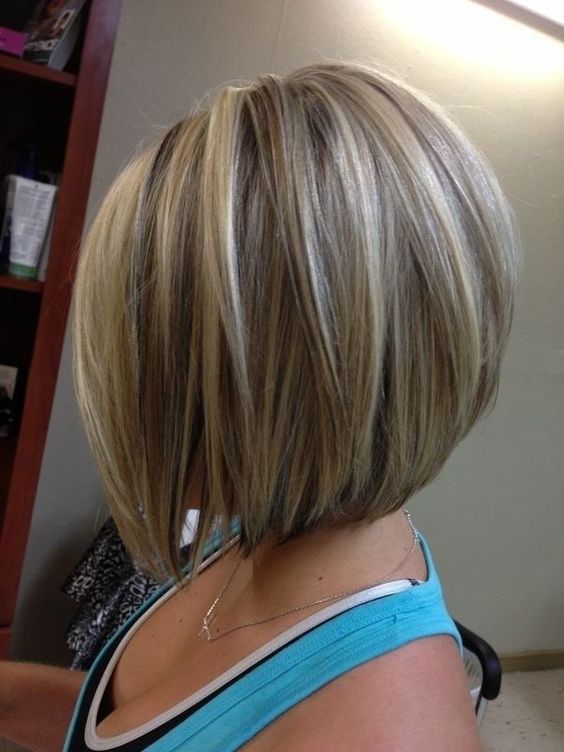 31. Curly Short Hair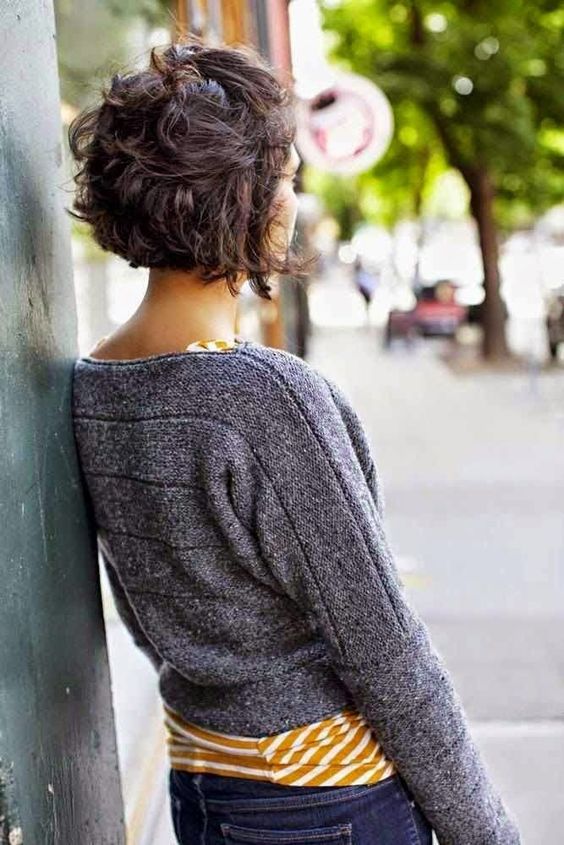 A lot of women with curly hair are rather afraid of cutting their hair short since it usually makes the curls wider. However, it's now time to embrace your natural curls and go with a shorter 'do. You don't have to worry thinking about how you can recreate a messy hairstyle since you can do that without much effort. You can also make it look classy and fun at the same time. Hairstyles like tie back and top knots are still on your option so no worries about that as well.
32. Straight Long Bob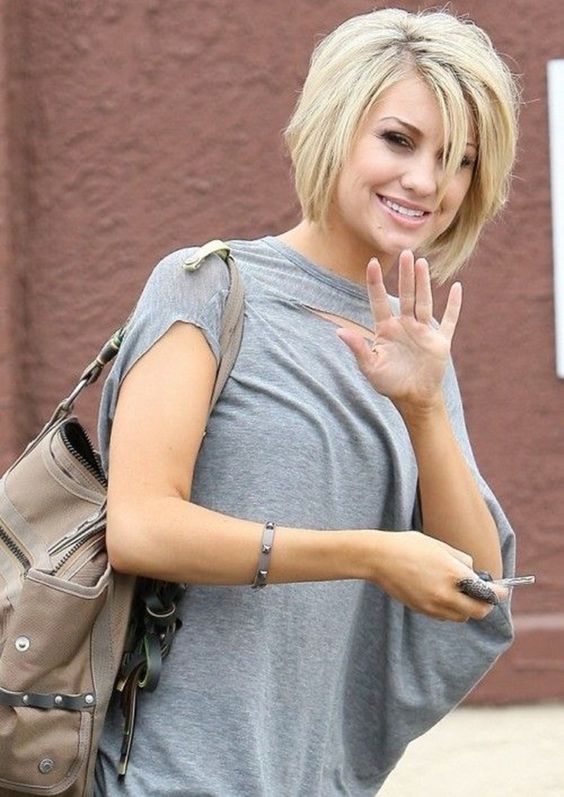 33. Short Layered Hair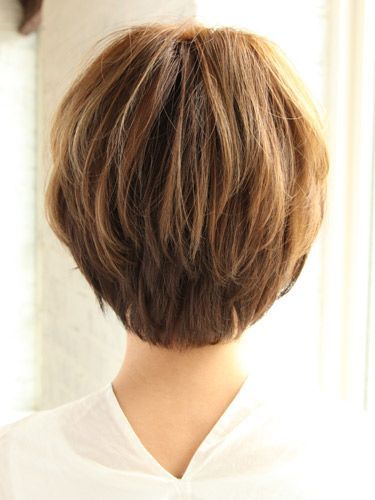 34. Straight and Dyed Bob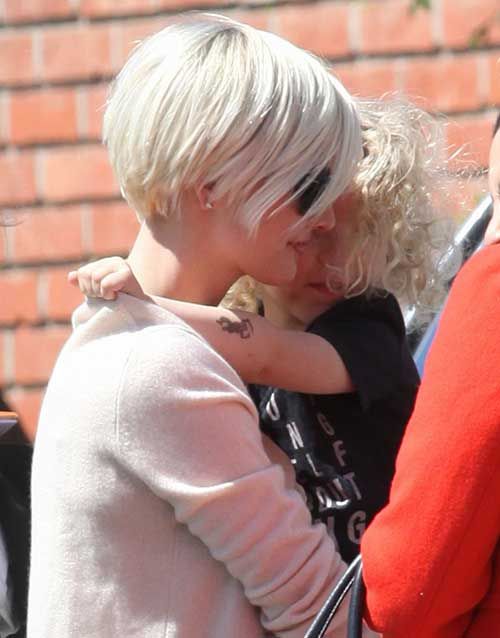 You can create beach waves with your short bob. But the best way to keep it is to keep it au natural – that means straight if you have straight hair. Then you could just dye it with any color you wish. The most popular ones now are white and grey also known as granny hair. However, there is definitely nothing old about this hairstyle and in fact, it can actually help you look younger.
35. Short Messy Hair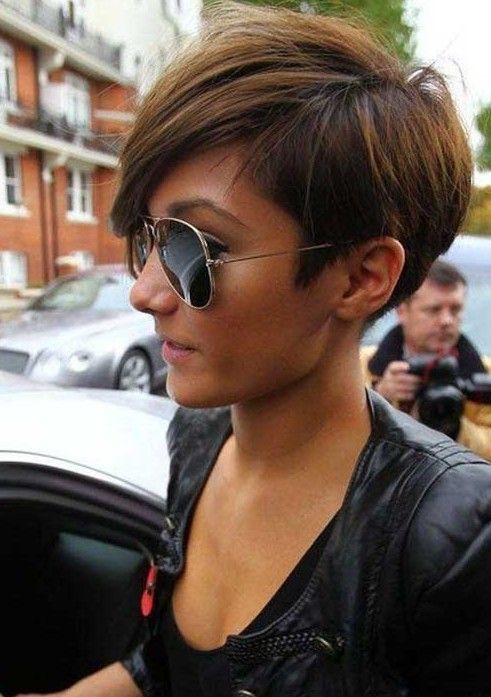 36. The Balayage Bob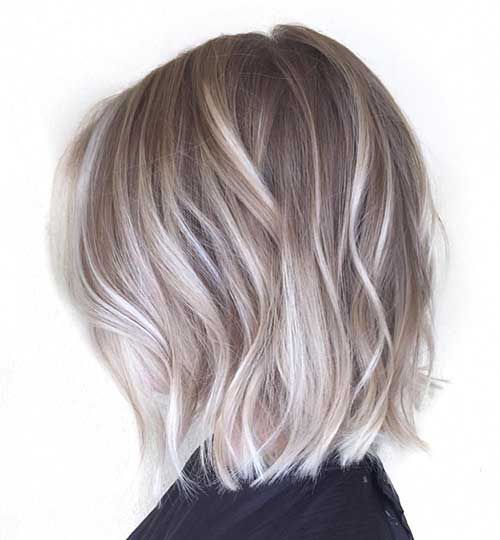 Balayage is meant to give the hair a natural color while maintaining softer and less noticeable regworth lines. This is usually achieved by going to your favorite salon and asking a hair colorist expert to give you that hair color style. It's natural and it looks great especially on long bobs.
37. Short Bob with Long Bangs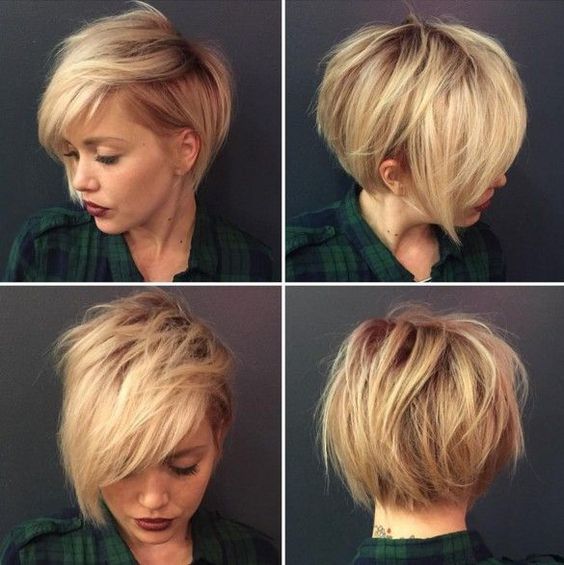 Go for a bob and keep one side of the hair longer, especially on the bangs. This is one of the most popular bob cuts to have emerged this past few years and is still continuing to make a buzz.
38. Tousled Pixie Cut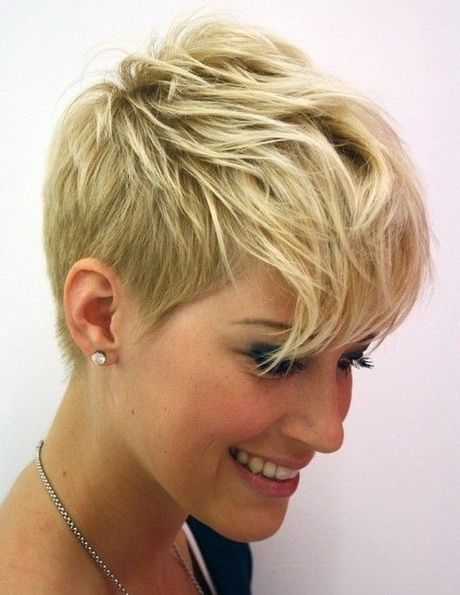 39. Undercut Bob Cut for Women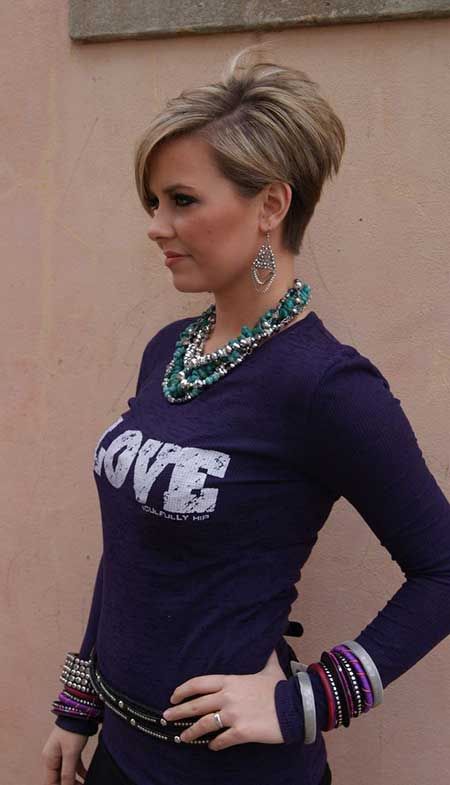 40. Long Bob with Beach Waves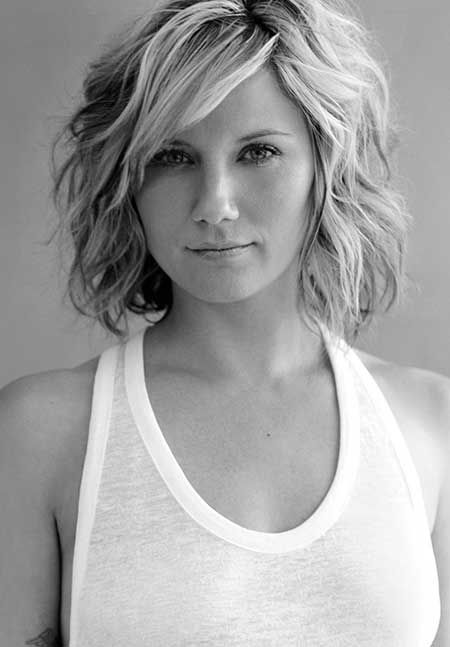 41. Long Pixie Cut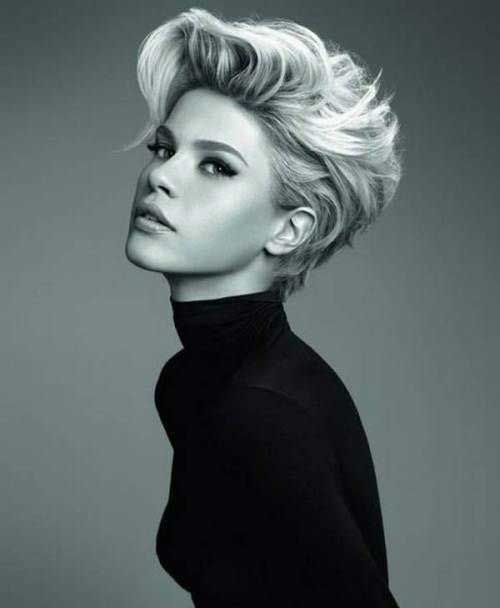 Pixie cuts are often short. However, you can have a long pixie cute now which is more fashionable and trendy. Compared to shorter pixie cuts though, the longer ones are harder to maintain. It usually feels like you have long hair. The good thing is pixie cuts are often great even when they are tousled. So, it doesn't really come out as a bad hair day if you have messy pixie.
42. Short Hairstyles with Long Bangs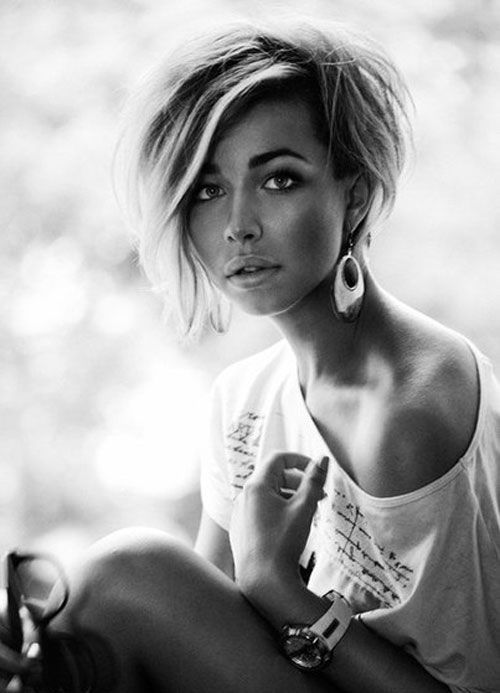 43. A Bob with Ombre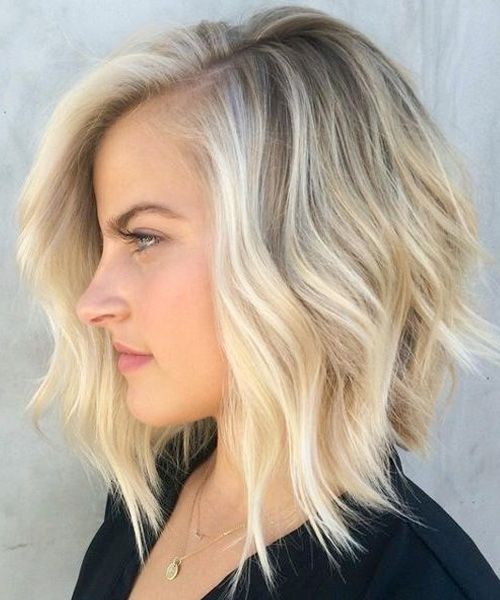 44. Chin-length Straight Cut Hair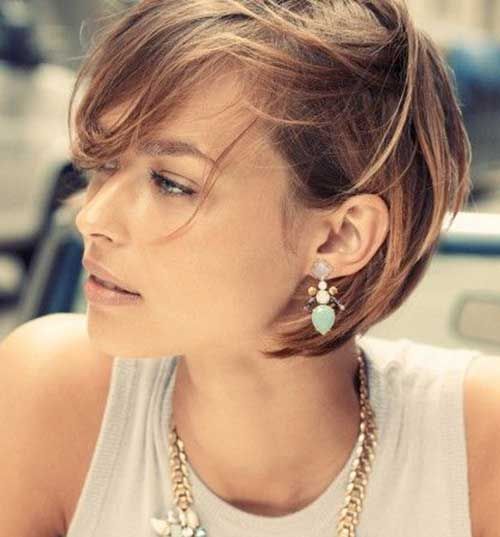 You don't always have to go with bobs and layered cuts. You can also go with a straight cut hair and it would still look as awesome as you want your hairstyle to be. It's also possible to cut it down easier into shorter hairstyles if you want.
45. Julianne Hough's Bob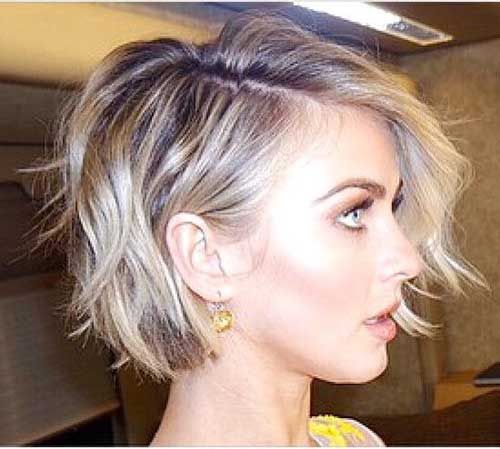 The actress and dancer is well-known for her wavy bob. It perfectly fits her facial shape. She has this delicate appearance so the bob makes her appear bolder. If you think you have the same vibe as Julianne Hough, you can definitely try getting this bob as well.
46. Short Granny Hair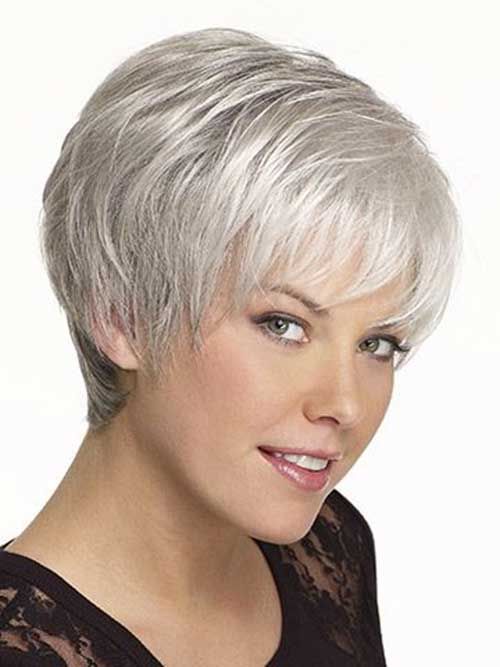 47. Short and Thick Pixie Cut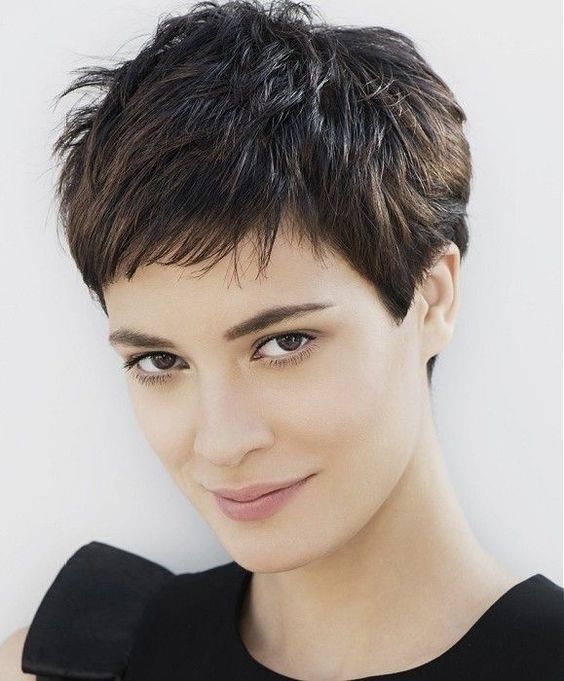 48. Mid-length Straight Bob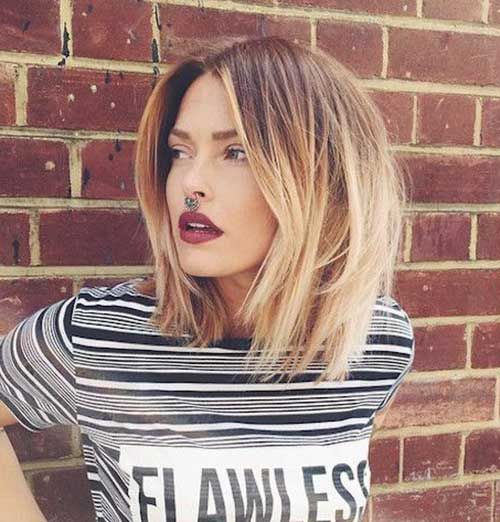 49. Sleek Bob Cut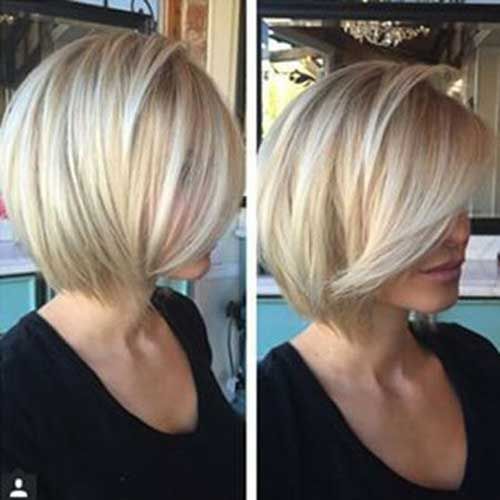 Even though messy hairstyles are what most women are after now, it's still a great idea to have sleek hairstyle. This time, you can do it on a long bob. Just keep it simple and straight or blow dry your hair slightly for that wavy effect.
50. Messy Blonde Bob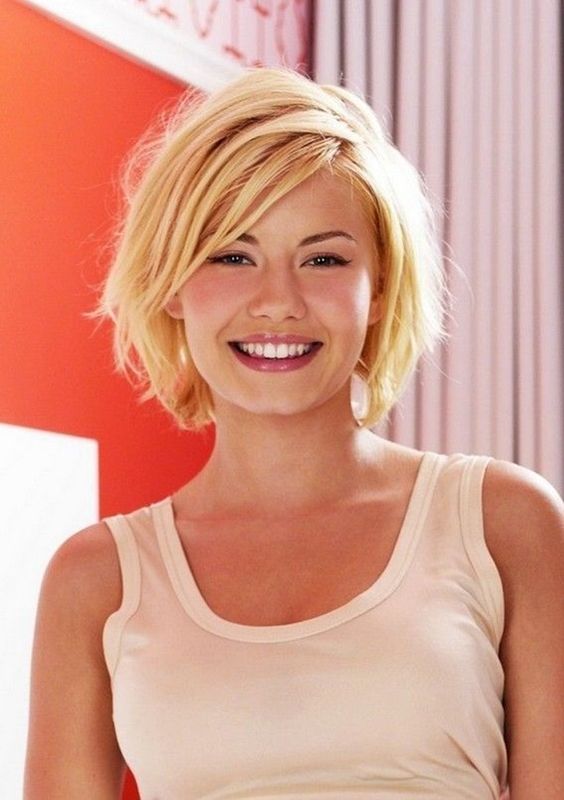 51. Thick Pixie Cut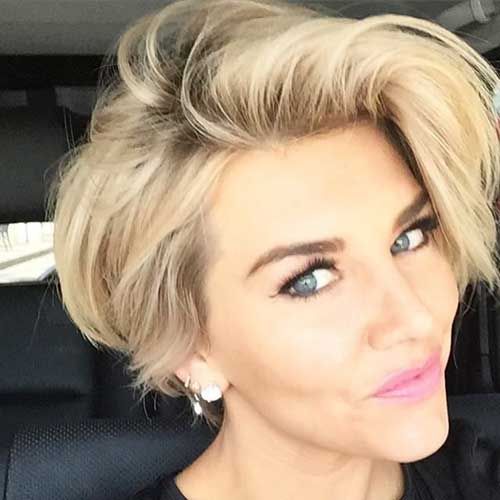 52. Scarlett Johansson Pixie Cut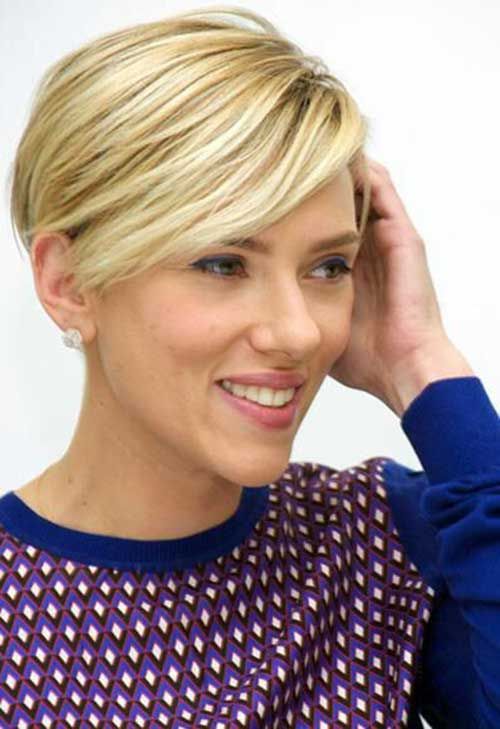 The actress has worn quite a lot of styles already. But this pixie haircut is one of the most sophisticated look she ever donned. It is not really that much complicated. It's actually quite simple but you can definitely see how it complimented her face.
53. Glamorous Pixie Cut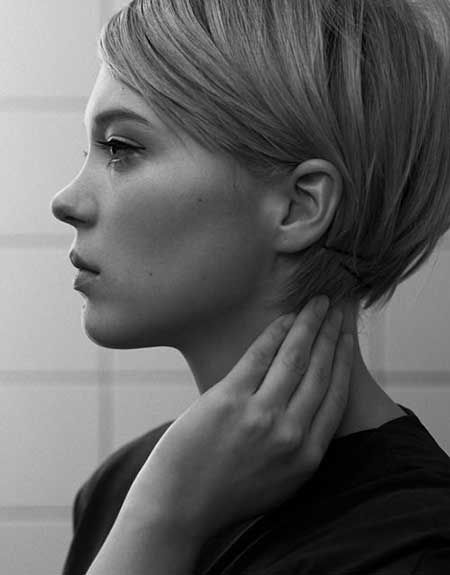 You can still become as glamorous as you want to be even though you have shorter hair. However, you can still be party-ready with your pixie cut with this glamorous way of styling it. It'll make you think of vintage and classic eras where they can definitely look as classy with shorter hairs.
54. Curl your Bob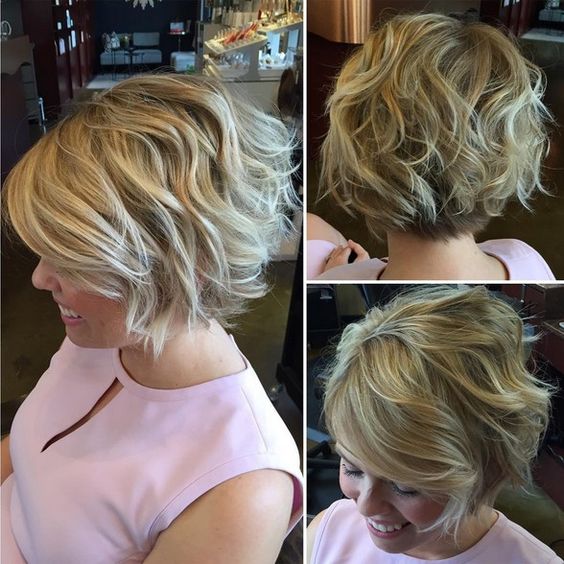 55. Wavy and Choppy Bob Cut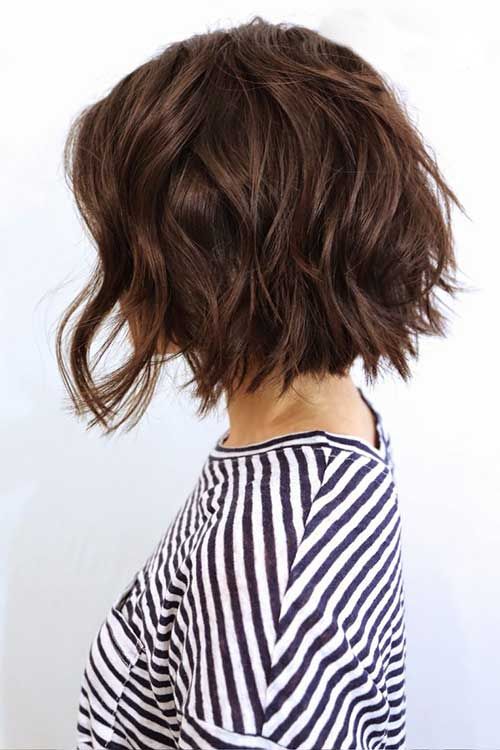 56. Messy Inverted Bob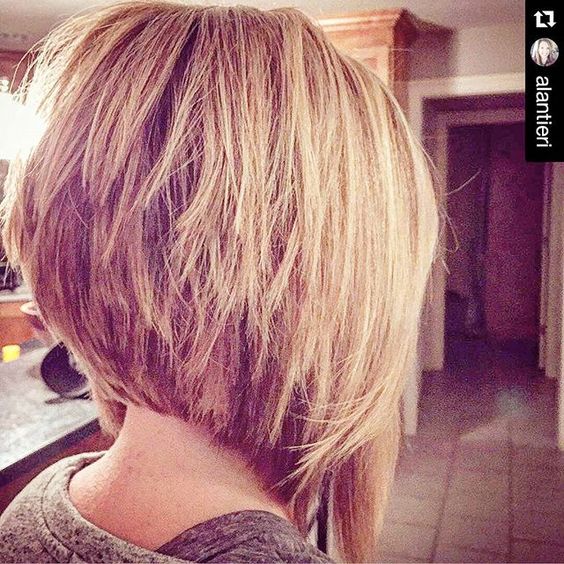 57. Layered Pixies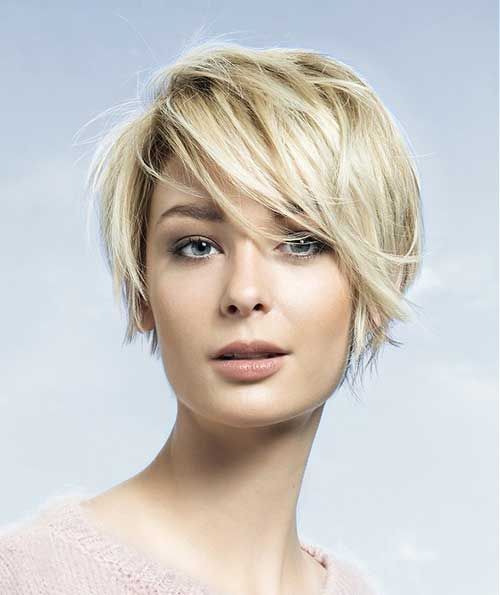 58. Bangs and Layered Pixie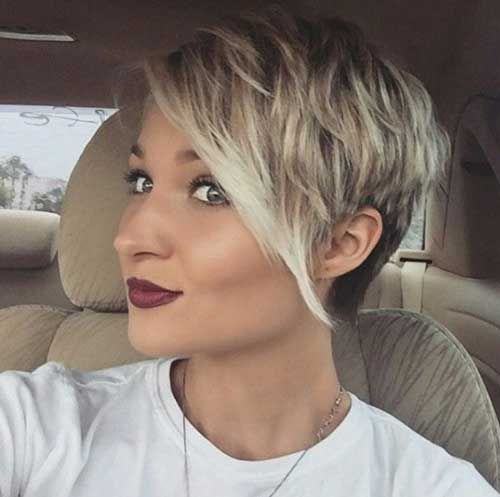 Once you have grown your pixie cut a bit, you can have it cut to a layered hairstyle while keeping your bangs sideswept. It'll make you much more stunning and fresh and it complements any facial structure.
59. Curly Cropped Hair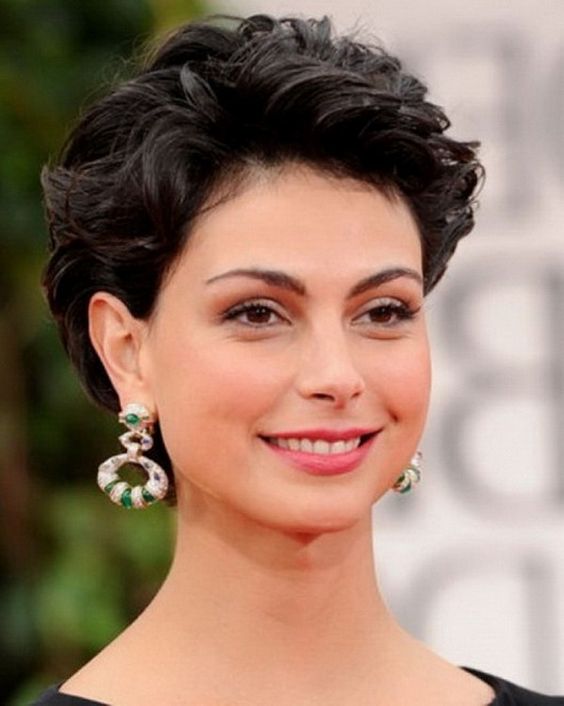 60. Lavender Grown Pixies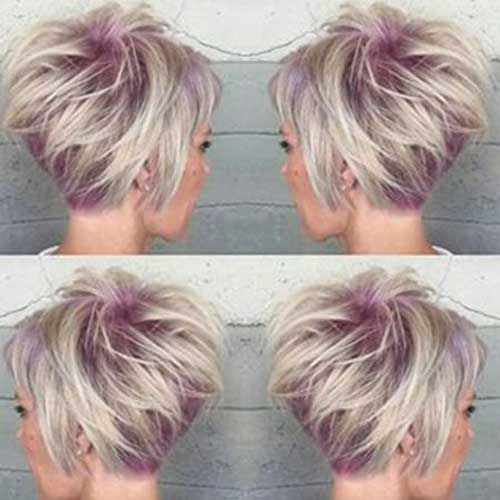 61. Short Layered Haircut for Older Women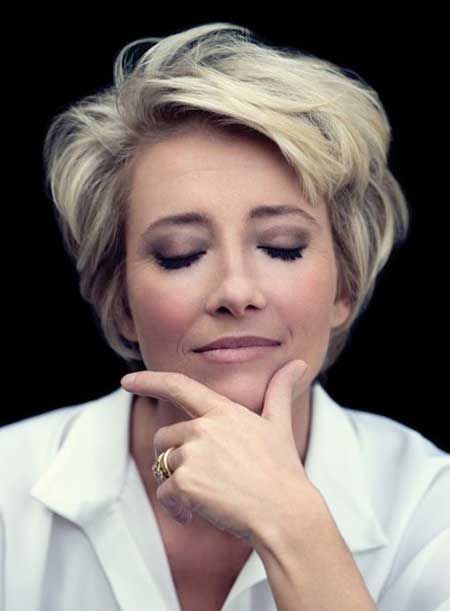 62. Short Haircut for Long Faces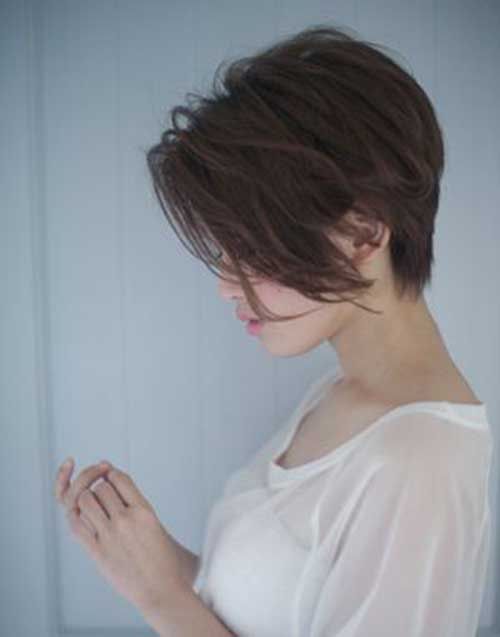 As earlier mentioned, short haircuts could be worn by almost anyone. There are short haircuts perfect for round faces and then there are those that works well with longer faces. The hairstyle will help complement their face and without hair framing their facial structure, it would create the illusion of smaller face.
63. Beach Waves Everyday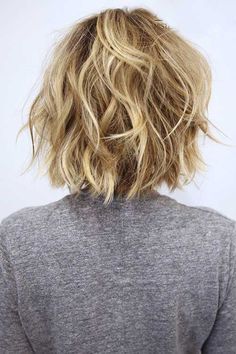 64. Glamorous Waves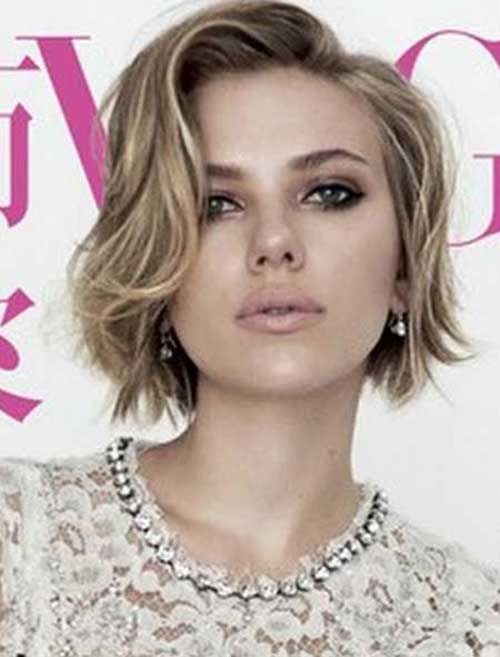 65. Casual Pixie Cut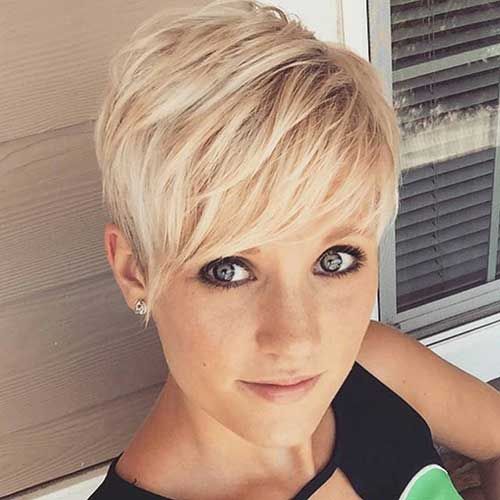 66. Deep Violet Asymmetrical Bob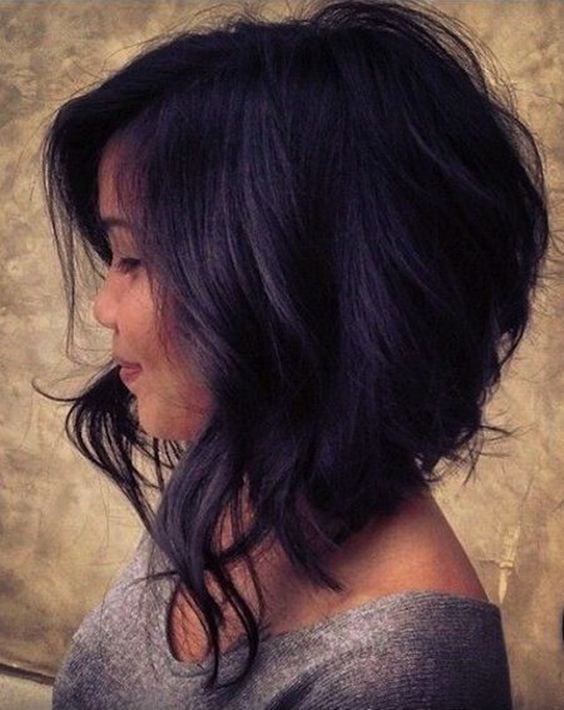 Asymmetrical bobs may soon be one of the hottest hairstyles. It's a quirky way of doing bobs and it's even better if you can make it twice as quirky with the help of dyeing your hair. Asymmetrical bobs are great since it allows you to have softer looking hair with more volume.
67. Choppy Layered Short Bob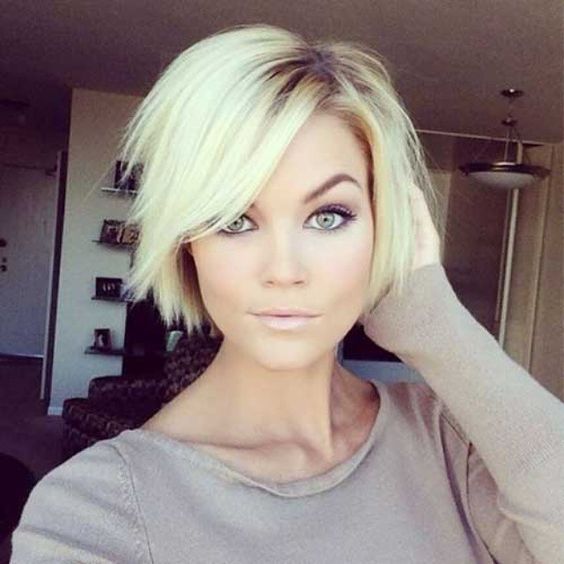 68. Colored Short Hair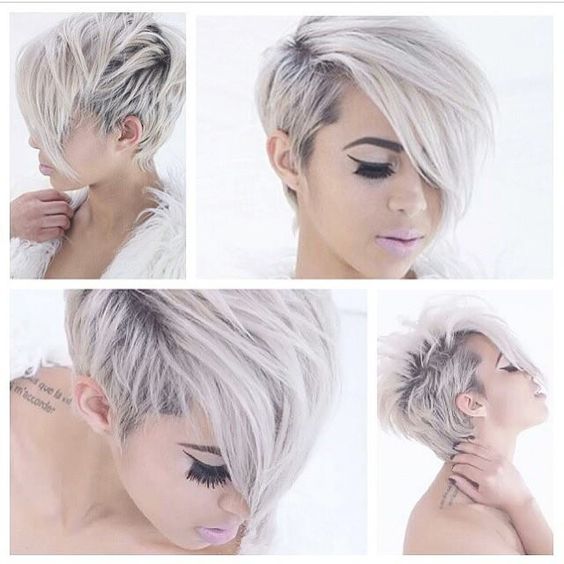 69. Curled Pixie Cut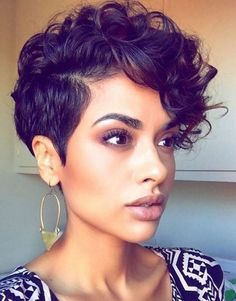 How do you make your pixie cut ready for a party? By curling them of course! Don't be afraid to use your curlers and to make those bouncy curls. It definitely looks chic and pretty much stunning. It's also a hairstyle that drives the same attention as your whole look. It completes your party vibe and it's what you should be looking for in a haircut.
70. Blonde Ombre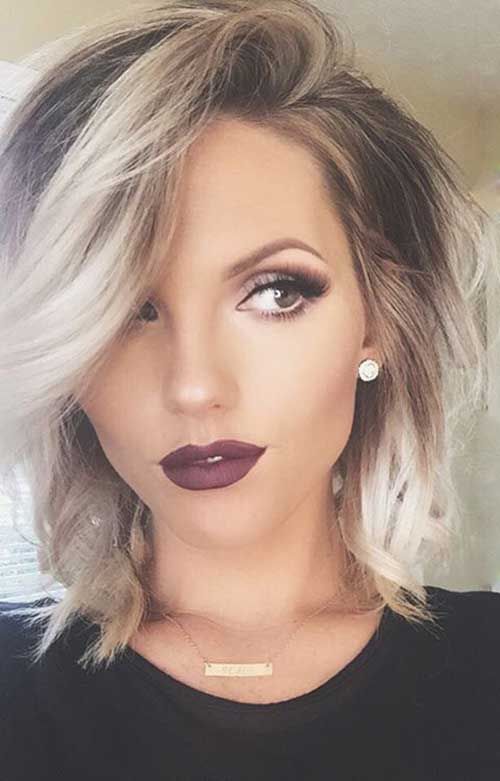 71. Steampunk Bob Cut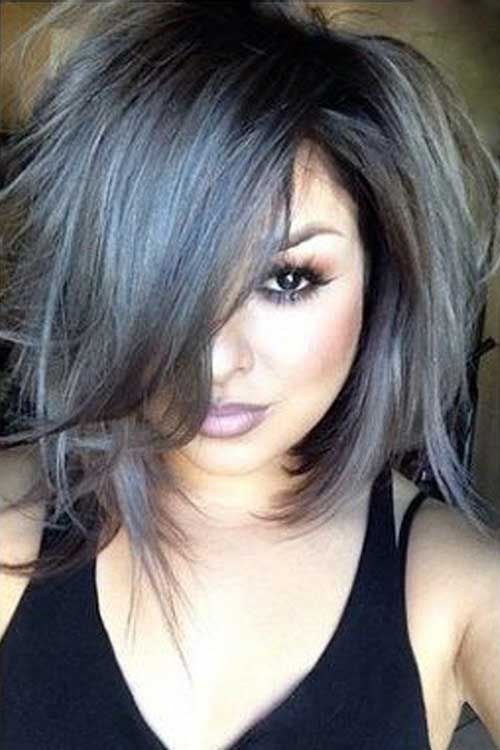 72. Stacked Bob Haircut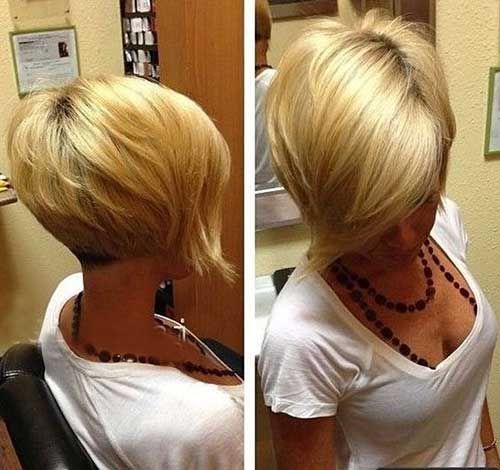 73. Layered Bob Cut with Bangs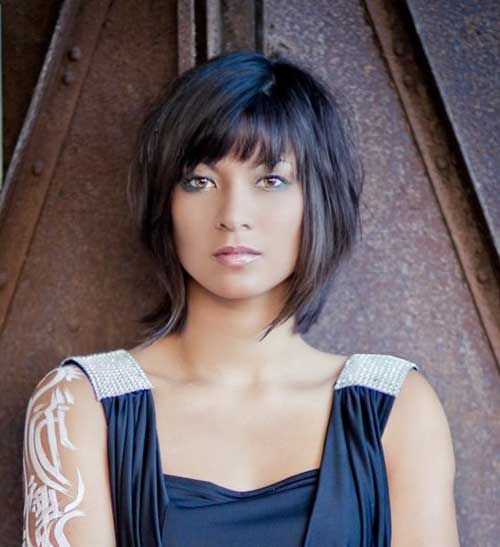 Layered bob cuts are pretty casual nowadays and could suit anyone. However, getting bangs may not be the perfect hair for everyone. It's usually for those with sharp features. When you have round face, full bangs will make your face look rounder. If you have smaller face, the bangs tends to make your face smaller.
74. Shaggy Bob Cut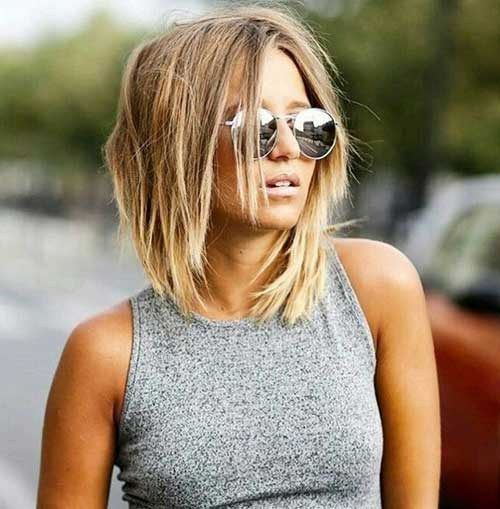 75. Short Bob with Curls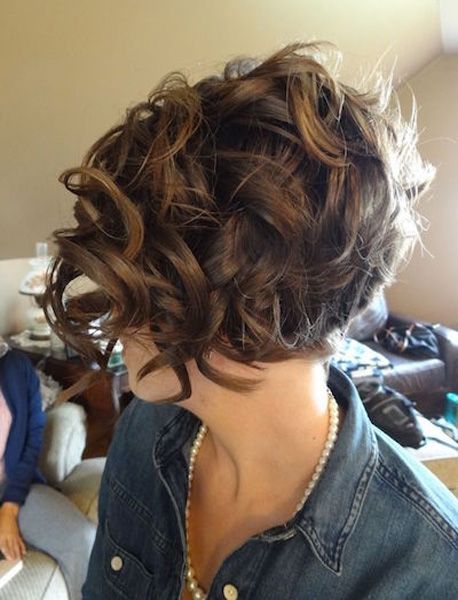 76. Short Classic Straight Bob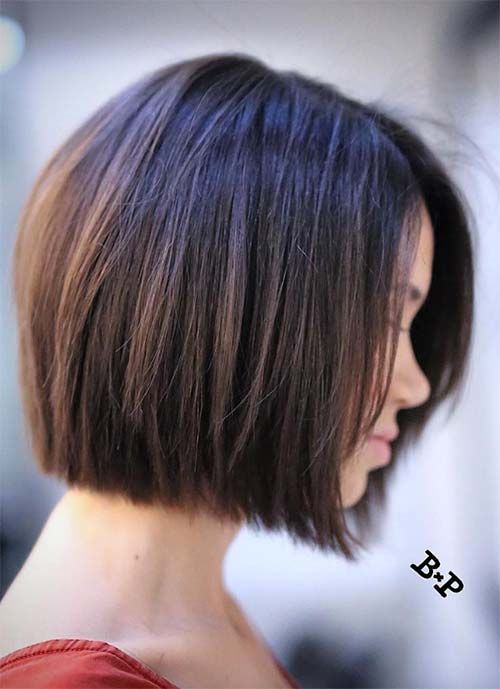 77. Dark Brown Bob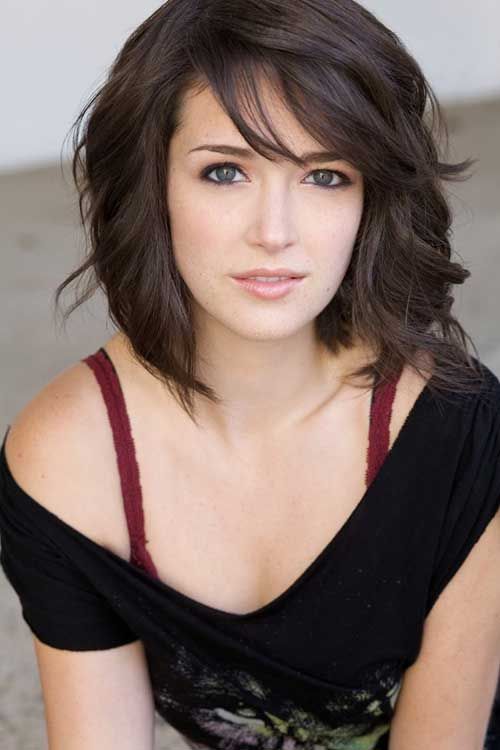 78. Different Blonde Bob Styles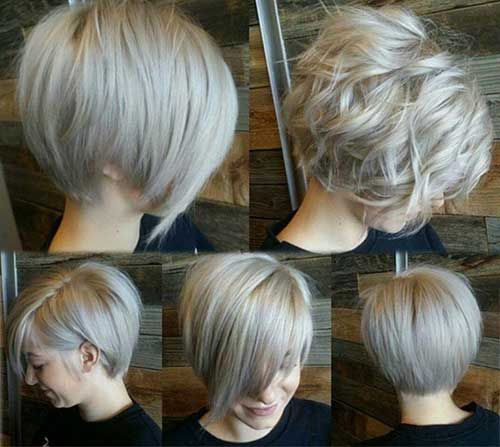 Here are different ways on how you can style your bob cut. Don't be afraid to cut it short since you can still style it the way you want to. Plus it just leaves you feeling refreshed and it'll definitely grow longer.
79. Romantic Brunette Bob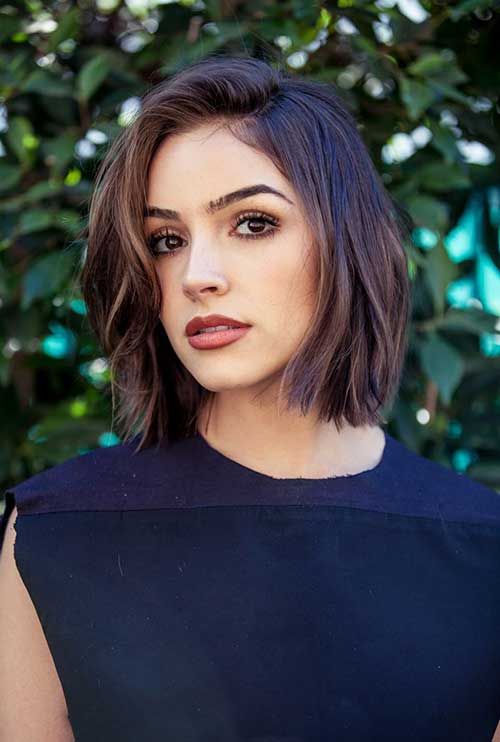 80. Straight Bob with Front Bangs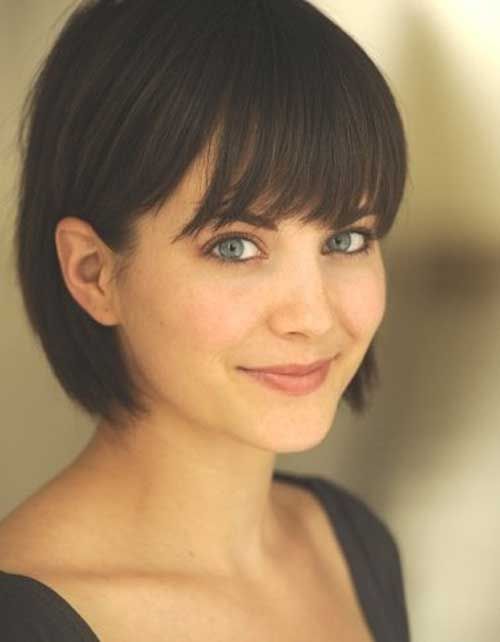 Here's a sweet, darling hairstyle for everyone who wanted to cut their hair shorter. The bangs accents the face, but then again, not everyone is suitable for a full front bangs treatment. Nonetheless keeping your hair tucked behind your ears can help a bit since it won't be framing your hair.
81. Straight Long Bob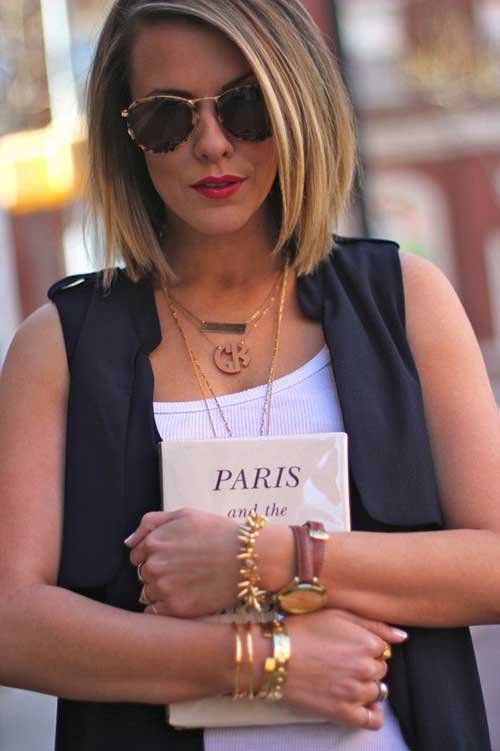 82. Bangs for Thicker Looking Hair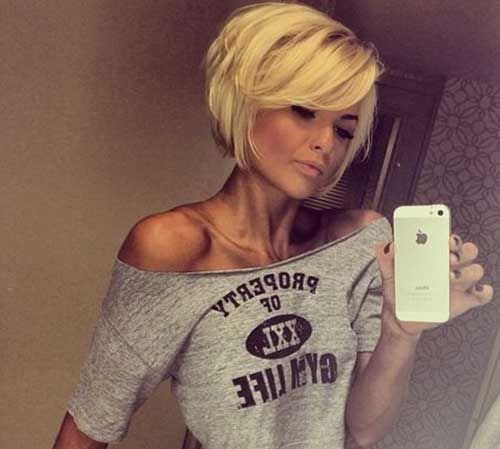 83. Chic Pixie Cut for Older Women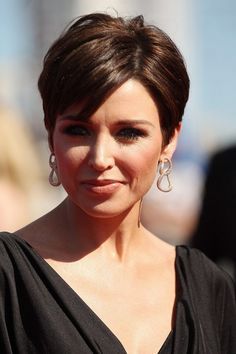 Pixie cuts are probably the best haircuts for older women. And why not? It makes them look and feel younger and chic pixie cuts definitely has a way of cutting someone's age by half.
84. Choppy Layered Bob with Flips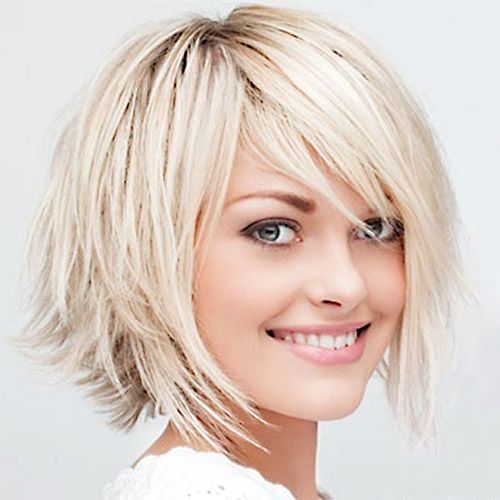 Flips may be too 90's or 00's but with the way things are going now, some of the old trends are coming back, so why not flips? It's going to be, of course, trendier and much more modern to go with the trends of today and the coming months and years.
85. Pixie Bob Hairdo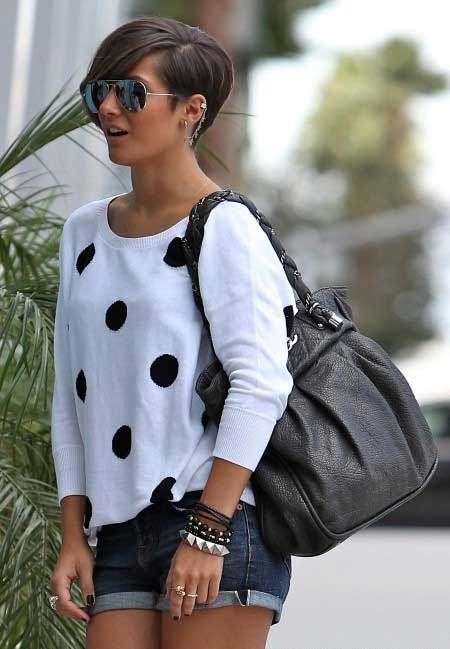 86. Chopped Pixie Cut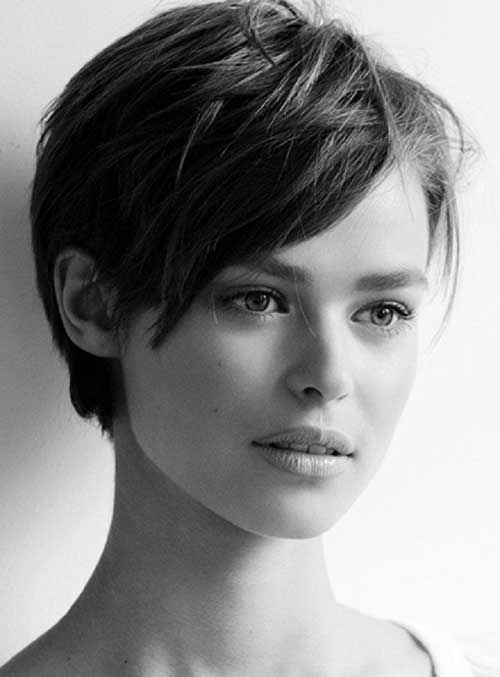 87. Cute Curly Pixie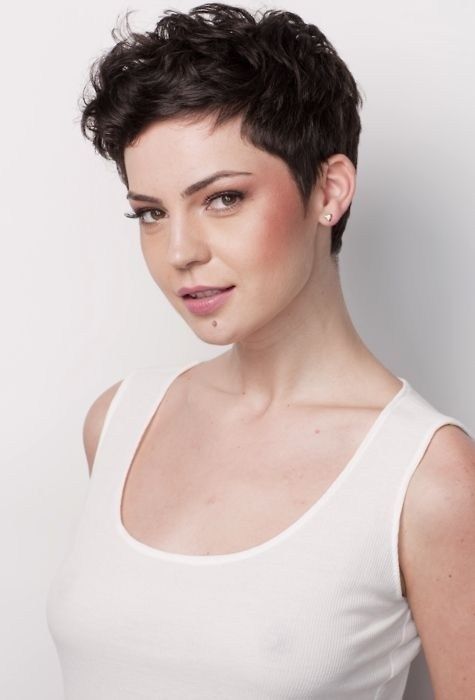 88. Edgy Undercut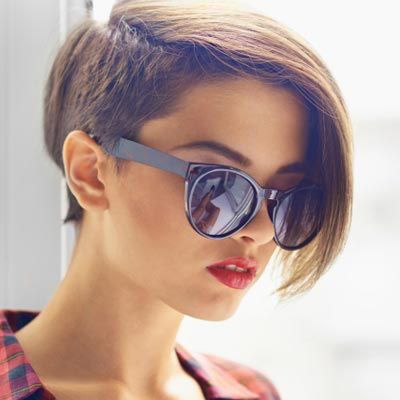 Undercuts have been quite popular these past couple of years. Basically, it's when the sides are buzz-cut leaving the top half long. It's quite famous for guys but now, even women have done undercut whether they have long hair or short with bobs and pixies. Apart from the buzz cut undersides, they often create patterns on these parts such as horizontal lines or wavy ones. It really depends on your taste. But of course, you can keep it natural and still look as edgy as you can.
89. Asymmetrical Pixie Cut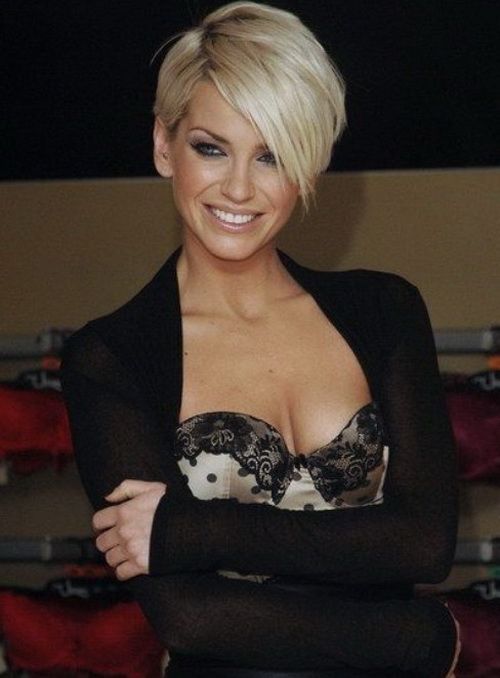 90. Choppy Short Bob Cut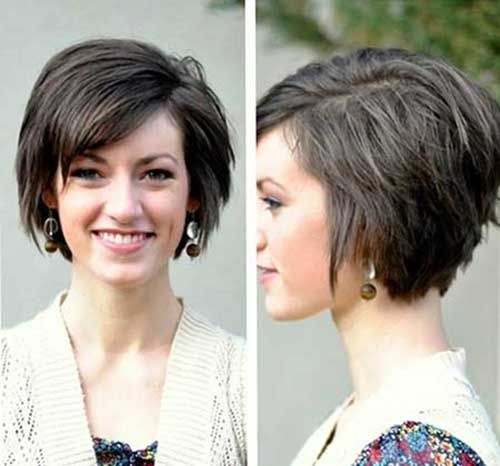 91. White Blonde Bob with Waves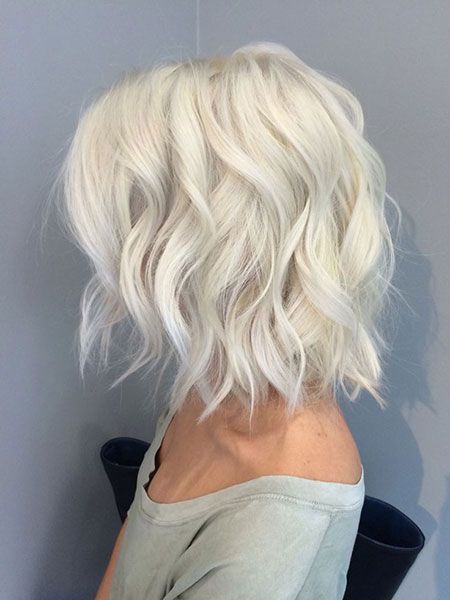 92. Tousled Short Pixie Cut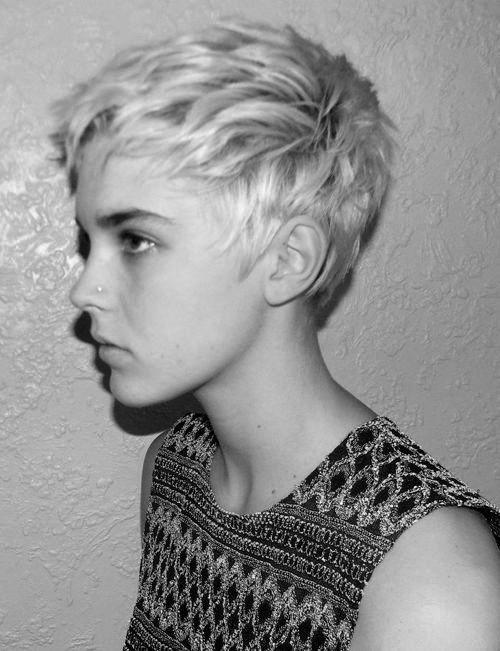 93. Glamorous Pixie Cut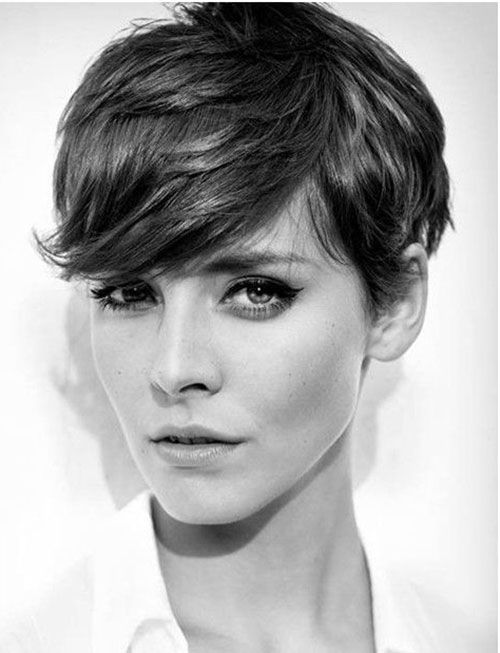 94. Ashley Benson Inspired Layered Bob Cut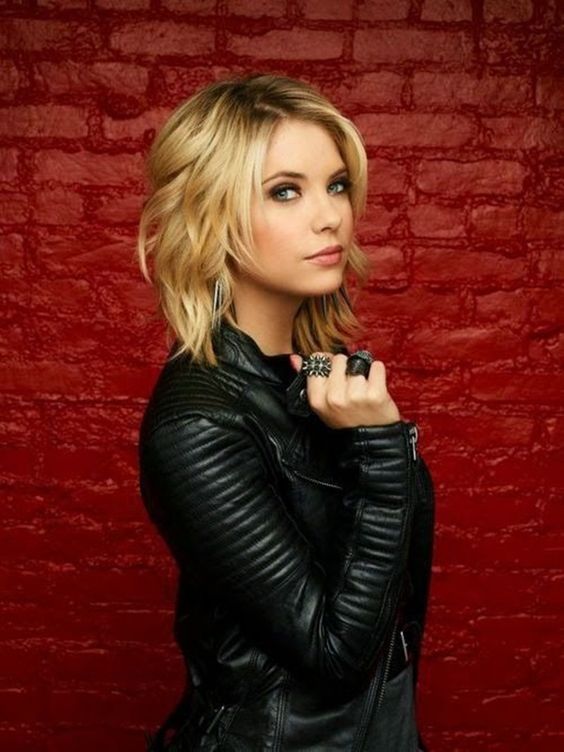 We have seen Ashley Benson with her long and glorious blonde hair. But she has also taken the bob cut path as well and it was a layered bob cut that was often curled and wavy but it was definitely something that brought an edge to her usually sweet face.
95. Carey Mulligan's Grown Pixie Cut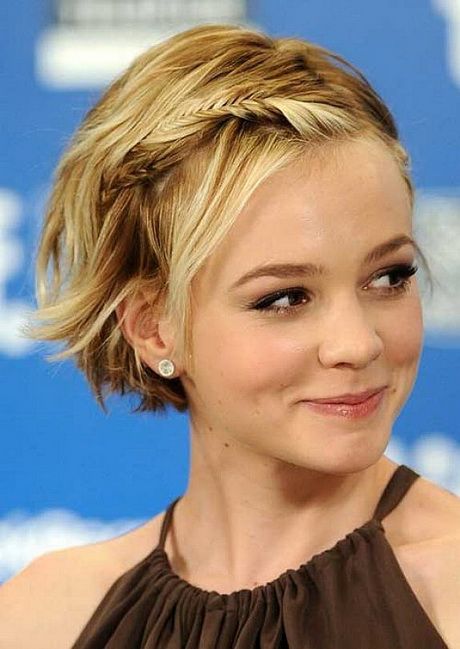 Here was what Carey Mulligan's hair looked like when it grew from pixie haircut to a bob. Yours may also look like this so you may want to start with little waves and even a little fishtail braid going on for a little more unique look.
96. Short and Fancy Layered Cut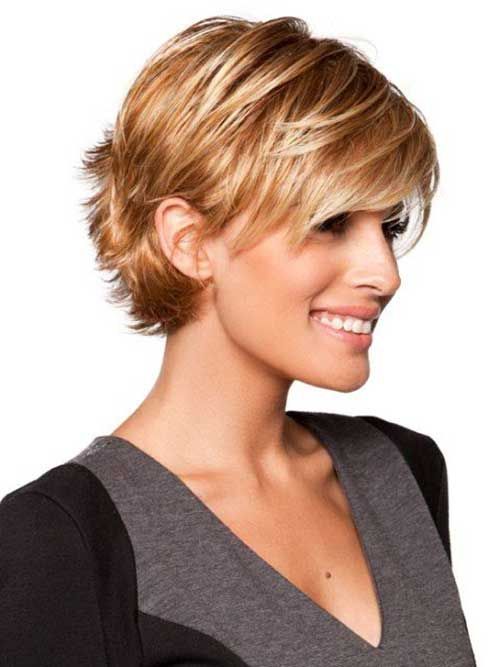 97. Stunning Short Bob Cut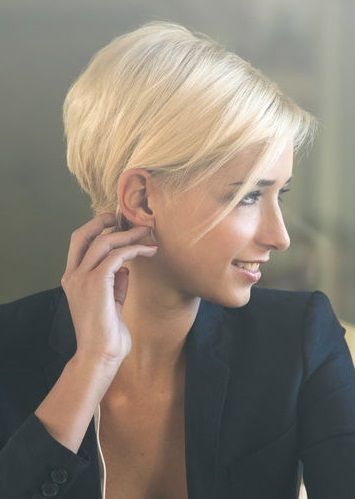 98. Tousled Undercut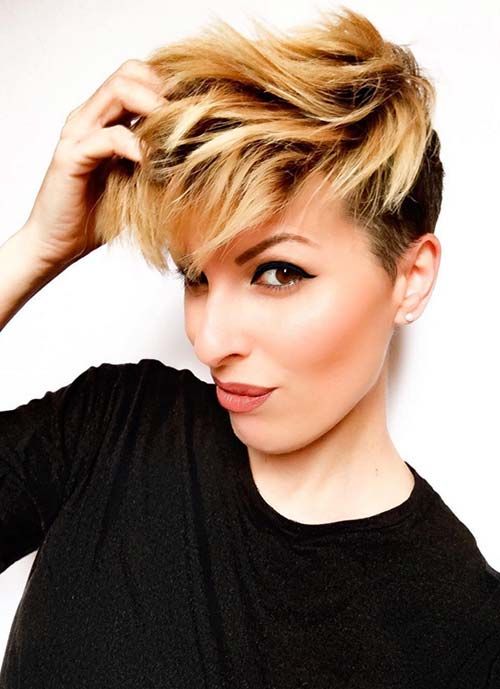 99. Jenna Elfman Fancy Straight Cut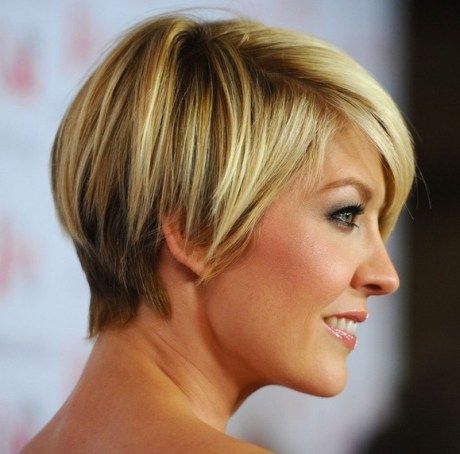 100. Inverted Bob Cut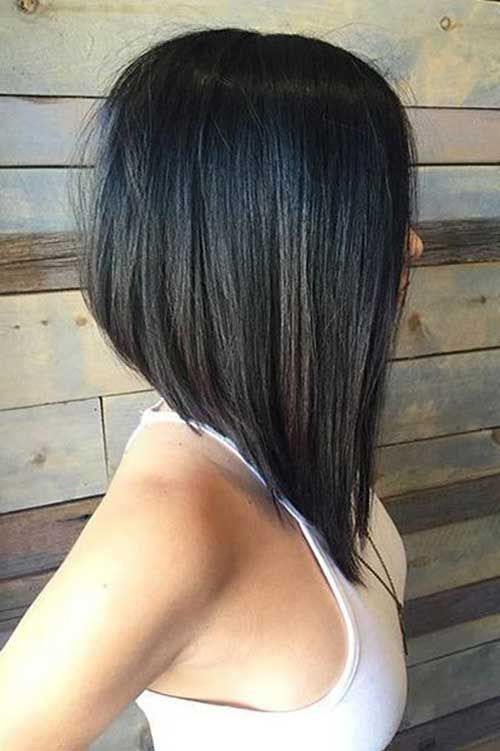 Inverted bob cuts are when the front section are far longer than the back. In this case, the front section is actually more on mid-length while the back keeps it at chin-level.
101. Red Bob Cut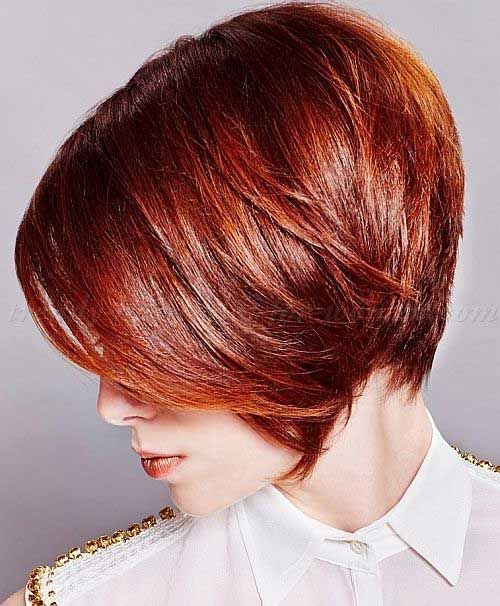 102. Back View of Black Straight Bob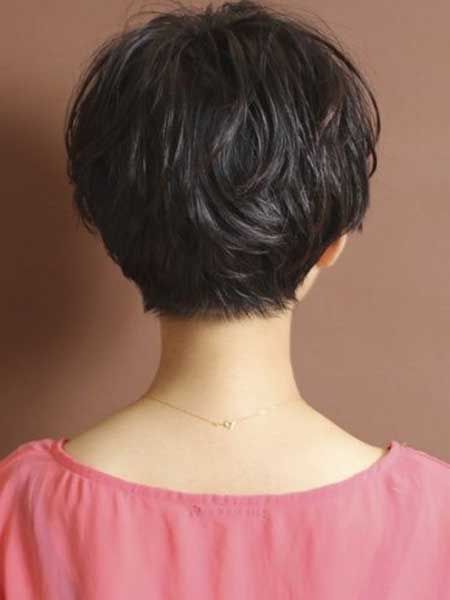 103. Keira Knightley Curled Bob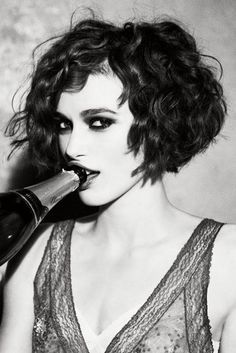 104. Layered Bob Cut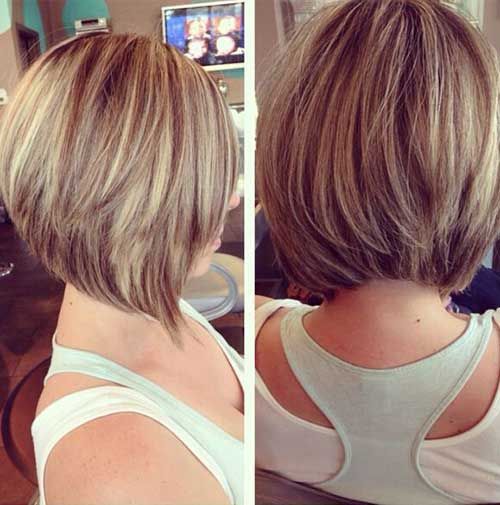 105. Black Ultra-short Hair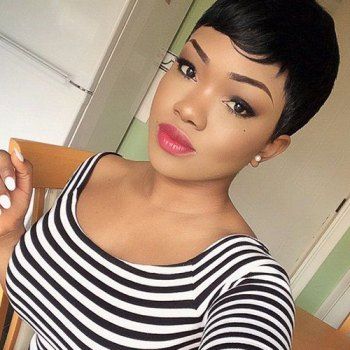 106. Red Streaks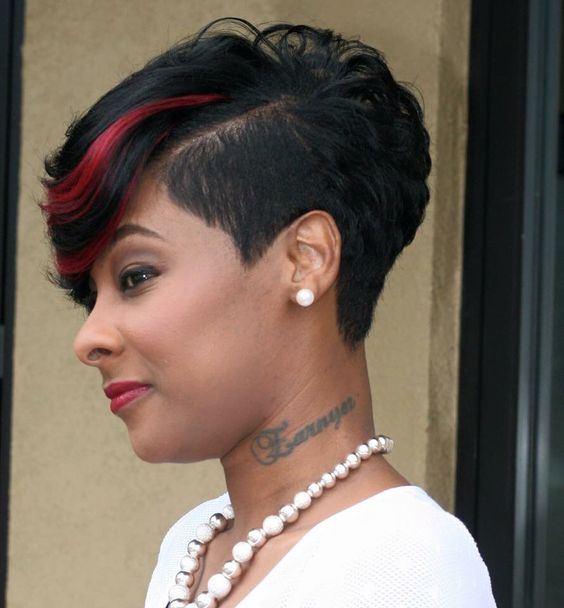 Short pixie cuts are already "spicy" enough on their own. But you can make it even better by adding some red streaks or basically any color that you want. Since red has a way of making things much wilder and bolder, it's the most popular color for hair streaks.
107. Short Spiky Hair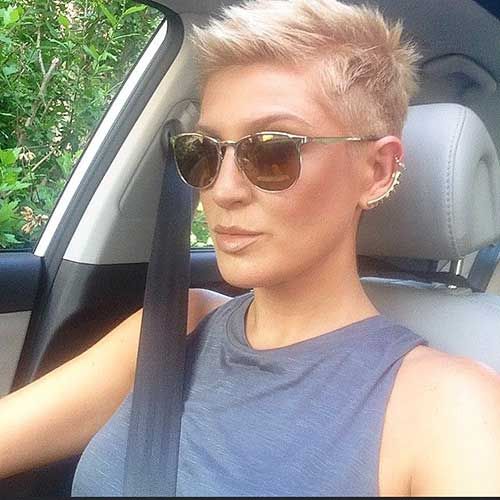 109. Natural Curls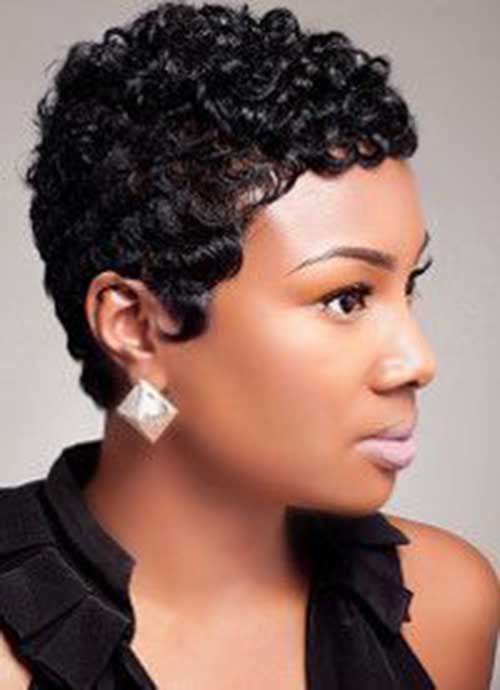 Don't be afraid to show off your natural curls! But if you don't want to have the worry and stress of maintaining it everyday, you can simple go with a pixie cut and you can just let your curls be free. This kind of hairstyle is basically low-maintenance so you don't have to spend hours and hours on your hair alone.
110. Natural Straight Bob Hair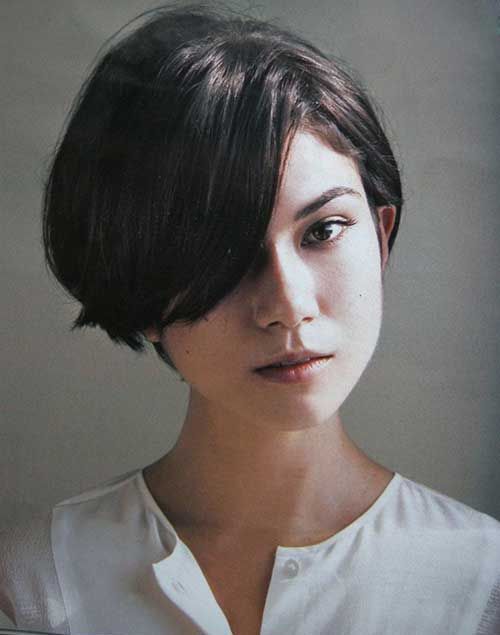 111. Wavy Long Pixie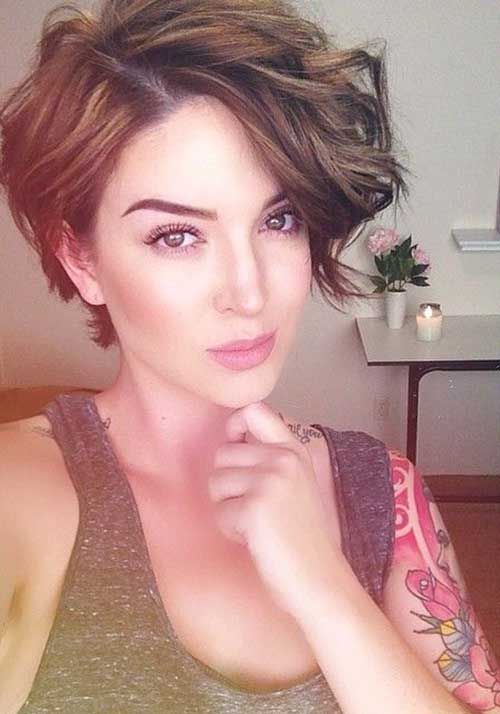 So, are you ready for a fresh new start? Shed your old do and get adventurous with a new short haircut.