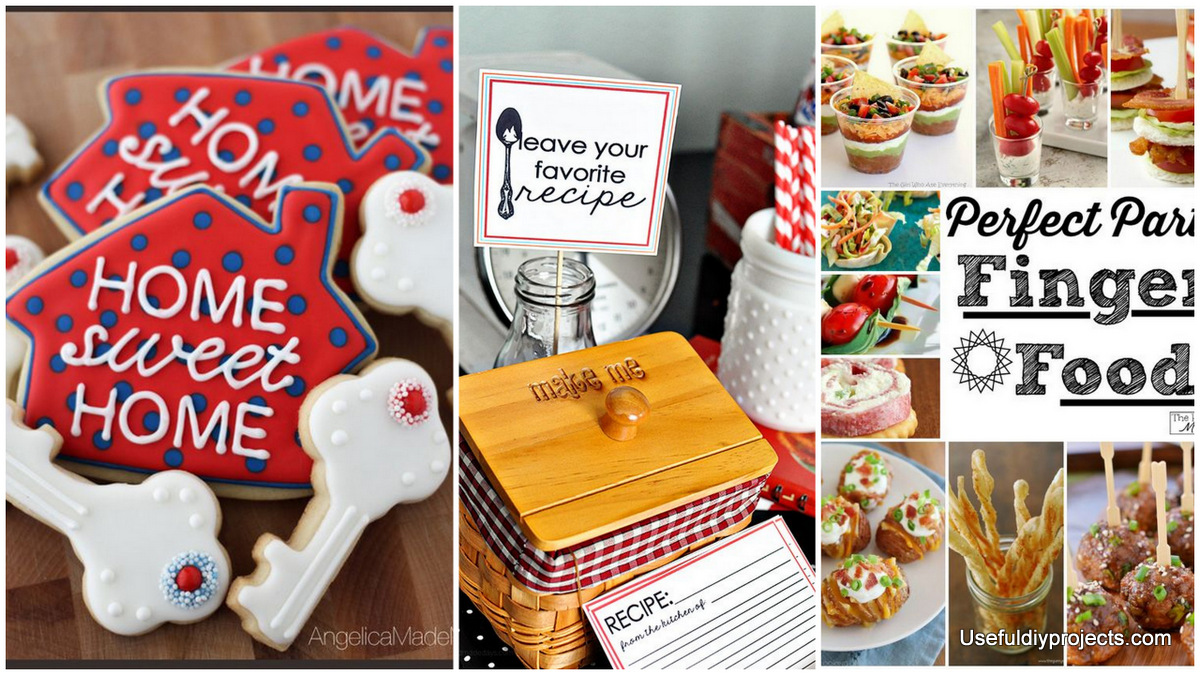 Housewarming Ideas That Will Amaze Your New Neighbors
Welcoming people and setting up a party can be hard, especially if you are new in the neighborhood. Housewarming can become a hit or a total mess depending on how well you've planned for it. If you are still looking for ideas or if you are feeling too tired from the move, here are a few housewarming ideas you can use for your housewarming party.
1. Fill the table with finger food
Finger food can get the party started and can keep your guests from getting hungry while you get to know each other.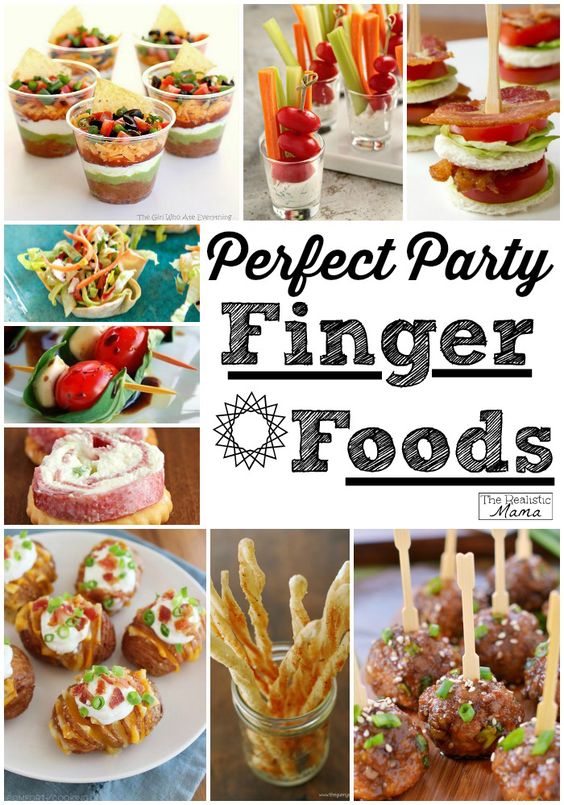 2. Lovely sangria display
This sangria display is truly enticing and is definitely pretty to look at. A little bit of alcohol can go a long way with this sangria display.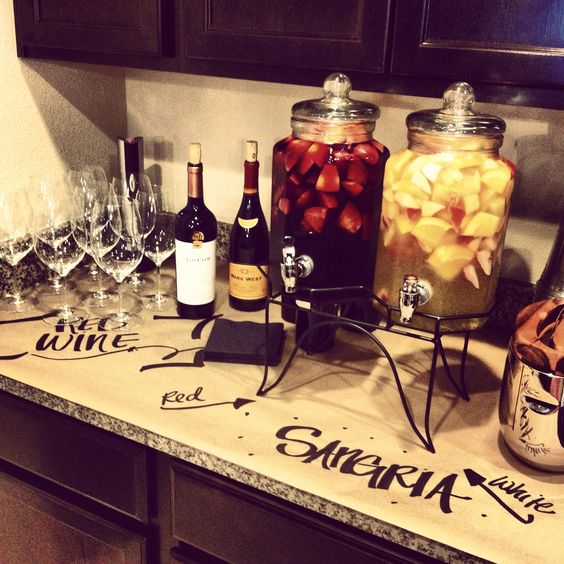 3. Let your guests pick their own cheese and crackers
If you are not sure what cheese to choose for your housewarming party pick up all of them. Choosing different types of cheese and crackers could increase the chance to be on everyone taste.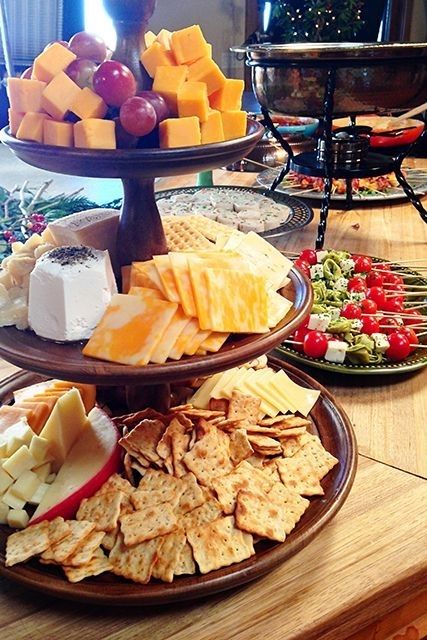 4. Cookies made for young and old
These cookies are great as finger food and as party favors. You can surely get everyone amazed with this simple treat.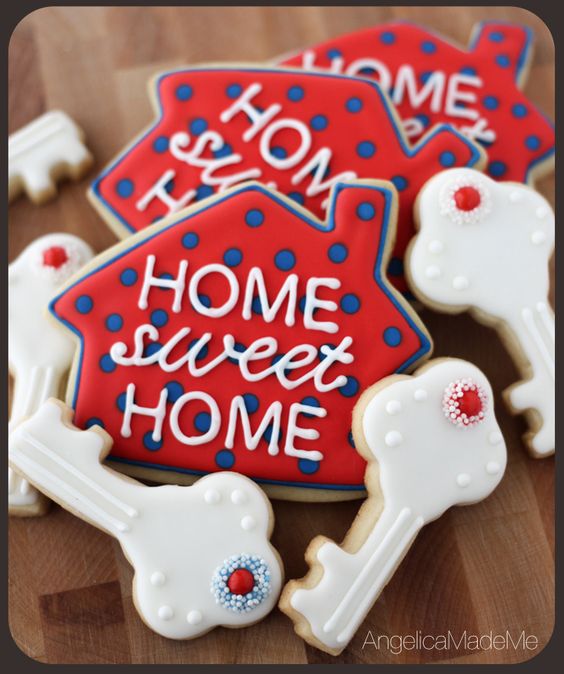 5. Yummy party rolls to get the party going
Hurry up and get some bacon and cheese to make some amazing party rolls using pastry for your guests. If someone could not agree with meat you could try with greens.

6. Fill up your address book
A cute idea to make your new neighbors feel better in a new place with strangers.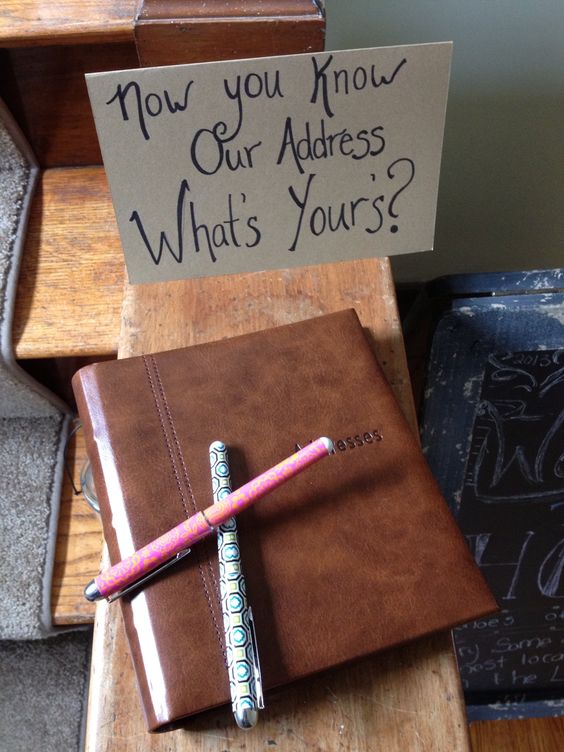 7. Invitations that are easy and fun to make
Let everyone know you're moving to the neighborhood with this cute housewarming invitation. You ca also get to put a personal touch on it and get to talk to neighbors before the party.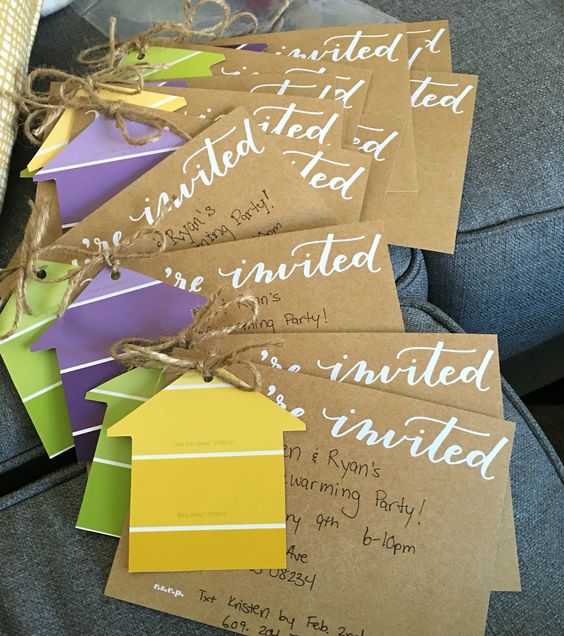 8. Scribble on dedication tray
Let your new and old friends scribble on their well wishes and advice on a tray. Now you have a lovely decor without much effort.

9. Favor tags that suits the occasion
A warm message that your new neighbors will find very cute. You can add this messages on everything such as some sweets that you have made.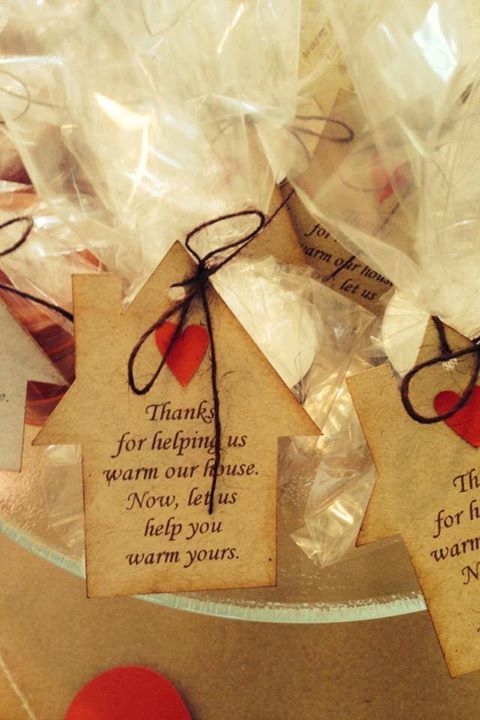 10. Party favors parcels for a change
Wrap your new neighbors gifts with cute messages and you will definitely impress them. Be kind and glad to have new people into your neighborhood.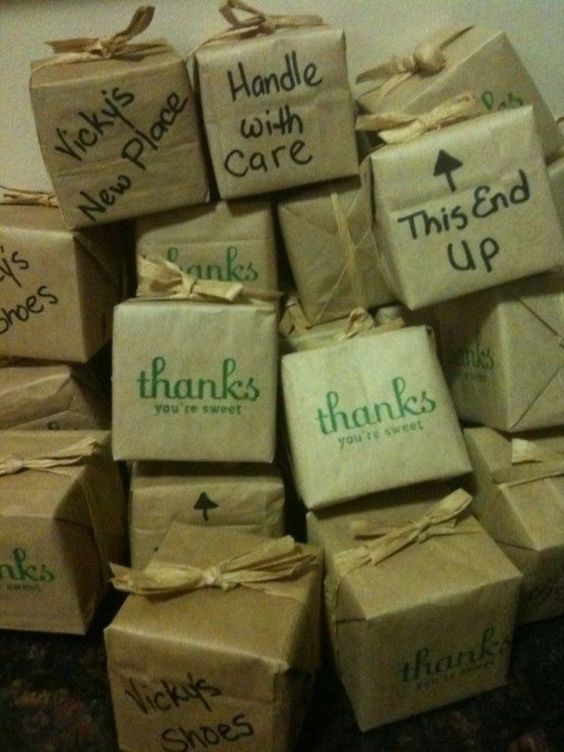 11. Keep your guests guessing with surprise drinks
Which will be beer and which will be juice? Only you will know and your guests will have to find out.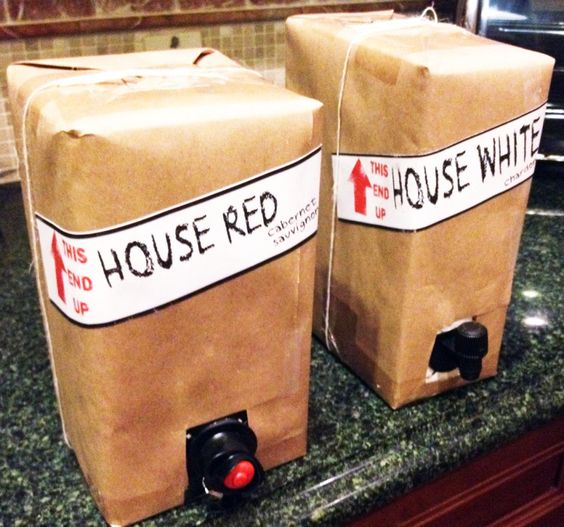 12. Colorful house warming decors for autumn
Autumn is colorful and taking advantage of this for a housewarming party is definitely a great idea. Put on some DIY pumpkins or real ones and lovely autumn flowers to get that warm and homey feeling of autumn.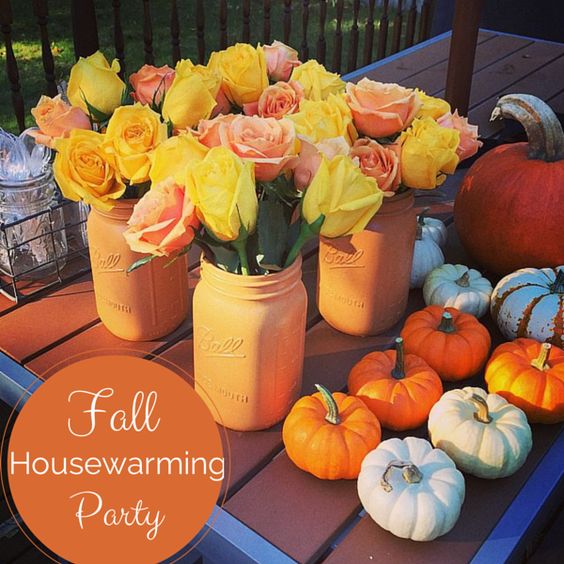 13. Jenga blocks for playful dedication
Your housewarming party ideas could be complete with this nice jenga game. Sign into this and the party will be the best one.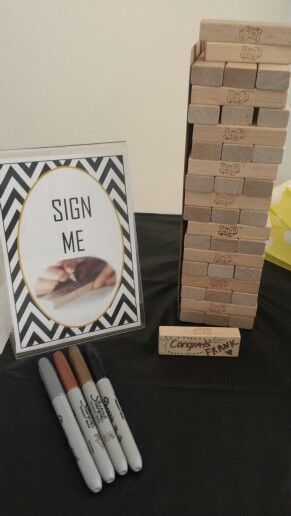 14. Leave their recipes and impress them in the future
Let your guests leave their favorite recipe. Next time you'll visit them, you can bring your own version of their favorite food.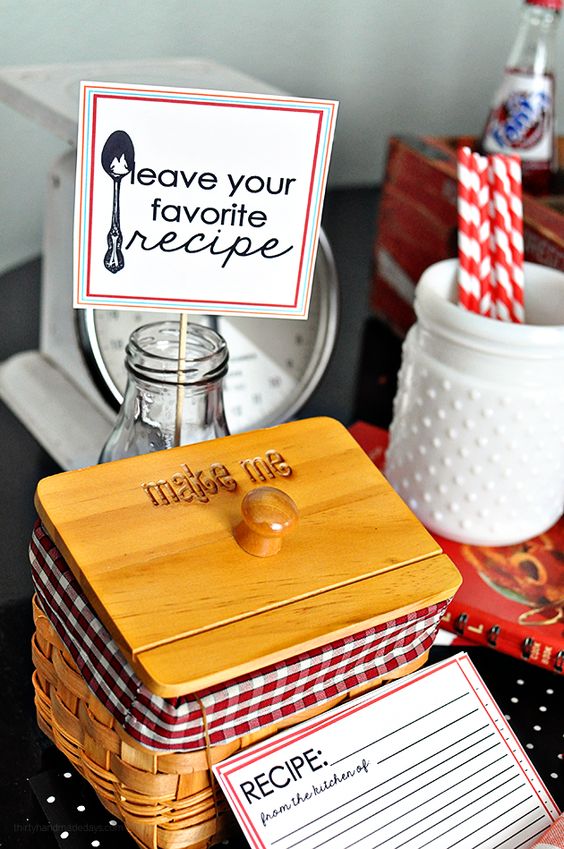 15. Make your own jam favors
The most housewarming idea could be these jars filled with jam your neighbors will find very cute.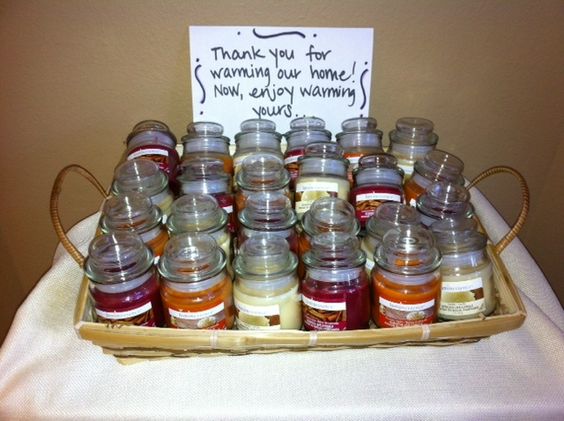 Source unknown
16. House warming buffet that everyone will love
Fill their eyes and their tummy with a colorful and healthy choice of foods. This set up is simple but will surely get them ready to chomp in no time.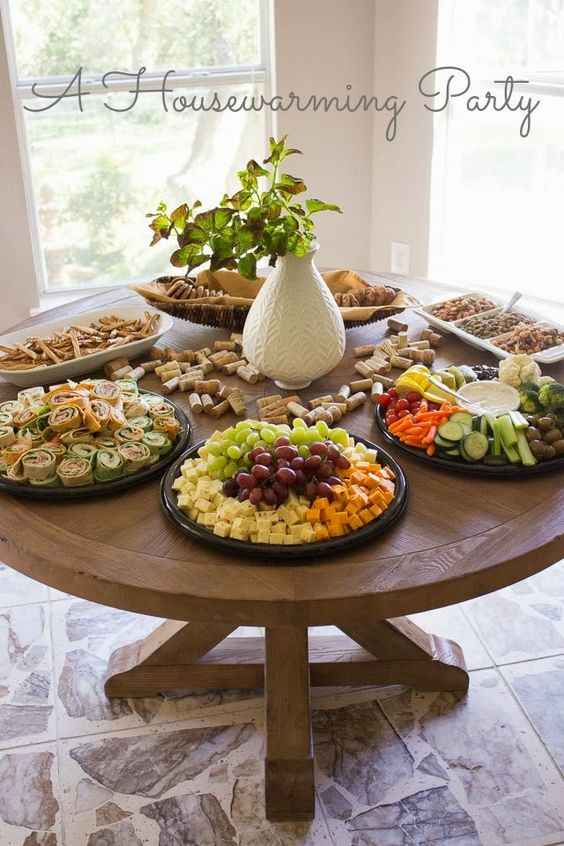 How do you throw a housewarming party? Feel free to share your ideas in the comment section below.