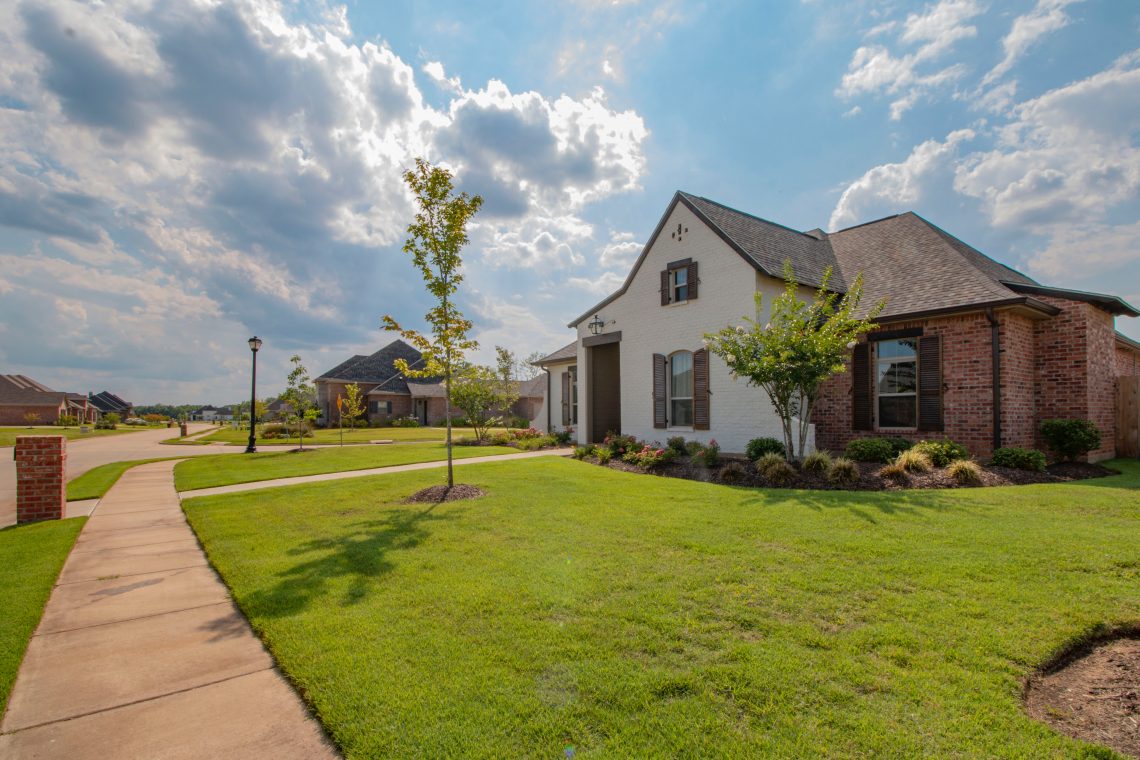 DIY Home Projects to Boost Your Curb Appeal on a Budget
As one of your most significant investments, making improvements to your home is natural. That may include upgrading your kitchen appliances or remodeling bathrooms. Upgrades improve the aesthetic of the house and, more importantly, increase your home's value. While most of the work that we do around our home is inside, improving your home's curb appeal is equally vital to the house's value. Continue reading to discover some ways to improve your home's curb appeal if you are on a budget.
Curb appeal is a term used to describe the outside of your home. It is what draws eyes to a home. Curb appeal is a big deal for those selling a home because the home's exterior is what people see first. How it looks on the outside says a lot about the inside.
However, curb appeal is also vital to those who want to keep up with or improve the aesthetics of their home for themselves. They enjoy walking outside and are greeted by vibrant, fragrant flowers and a well-manicured lawn. They enjoy evenings on their deck or back porch, illuminated just enough to make it a romantic haven. Continue reading for more ways to improve the curb appeal of your home.
Update Your Roof
Your roof protects your home from weather conditions, keeping your home warm in the winter and cool in the summer. Unfortunately, some homeowners don't fully understand how important it is to your home for all that a roof does.
Although shingle roofing is the most popular of all, many people still don't understand the benefits. According to Cenvar Roofing, which specializes in shingle roof replacement, "shingles are extremely durable and can withstand most inclement weather conditions common to eastern states."
Some DIY roof maintenance tips include:
Regularly inspecting your shingles
Clean off debris
Check and clean gutters
Trim branches near the roof
Checking ventilation and leaks in the attic
Add A Seasonal Wreath or Decor to Your Front Door
Hanging a wreath on your front door is a great way to signify the season we are in. And while for many, the term wreath makes them think about the greenery of a Christmas wreath, a wreath goes far beyond Christmas. Hanging a wreath on your is appropriate for any season.
Wreaths can be made from just about any material and garnished with seasonal items. For instance, adding faux tulips to your greenery in the spring is attractive and a great way to decorate your door. The same can be said for Autumn; adding fall colors will brighten your door and signify the season you are in. It adds beauty to an otherwise plain front door and, more importantly, curb appeal to your home.
Add Color to Your Porch
Color is one of the easiest ways to add curb appeal to your home and can be budget-friendly. Color catches the eye and holds the attention. Therefore, adding color to your porch is a great way to improve your home's curb appeal.
That color could be anything to the front door, to shutters, to the furniture on your porch. Color works well on a home regardless of the home's exterior material. That means your home could be brick, wood, or have siding – color will look great. Also, consider colored carpets, pillows, or even flower planters for that pop of color.
Plant Trees
Your pain is felt for those who own homes and have front yards that won't grow grass. However, consider planting trees in your front yard instead of spending thousands on artificial turf or other lawn treatments. Different tree species can transform a lawn that won't grow grass.
Without obstructing the beauty of your home, if you have a vast front yard, consider planting oaks, maples, or other large trees. Some trees grow small but are small and won't obstruct your home. Some of those are ornamental trees, Japanese maple trees, pagoda dogwood, or redbud trees. They are shorter and need very little maintenance. Creating a garden of small trees is an eye-catcher to anyone looking at your home.
Conclusion
As you have read, curb appeal is the appeal of the outside of your home. Regardless of whether you are selling your home or want to improve the aesthetic of your home, adding to its curb appeal is as essential as making sure the inside is nice. Some tips and ideas for adding curb appeal to your home on a budget are listed above. Use them to add value to your home.