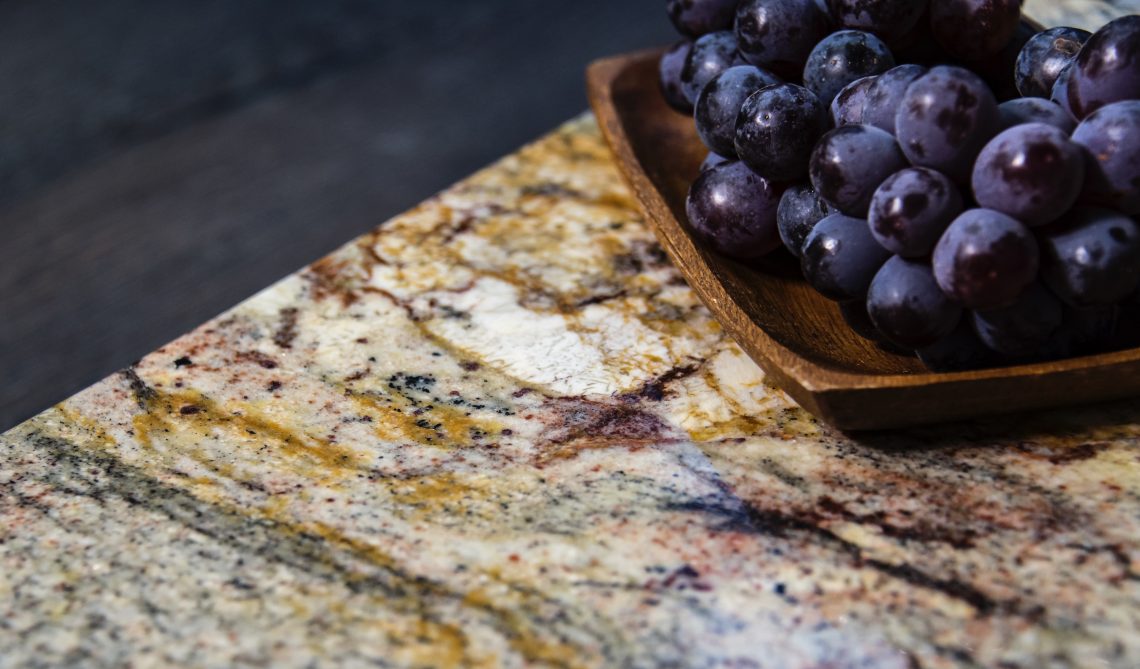 Granite Countertops – What Should You Look For When Buying In Portland
You've reached the point where you're looking to renovate and upgrade a few things around the house. It is certainly an exciting time, as a few changes around the house will not only make you feel good about where you reside, the overall value of your house will increase too. Granite countertops can make a huge difference in the feel of your Portland home. With all the different colors and textures offered by granite, your remodel project will be one-of-a-kind.
Whether you're looking to remodel the bathrooms or the kitchen, when buying granite countertops, you'll want to keep a few things in mind as you start researching the best granite countertops for you.
Naturally, you want to invest in something that looks good and lasts a long time. What else should you look for from your granite countertop purchase?
With the help of the experts at EleMar, you can find the perfect solutions for your remodeling needs, in addition to expertise and answers to any questions along the way.
Plus, with their new app, you can take a look at the current products and services they offer before even setting foot in their warehouse. Search for "elemaroregon" in the app store and download it for free.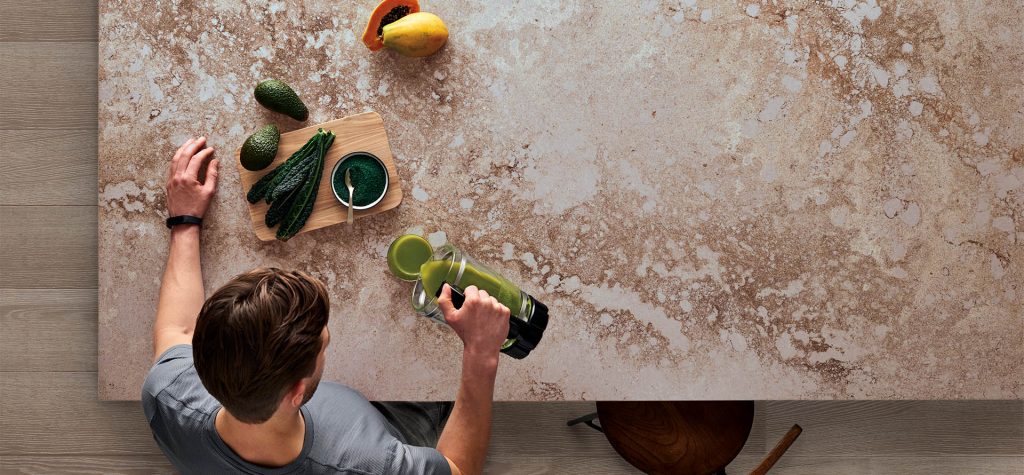 The Beginning Stages
When deciding if granite is for you, the first thing you should do is consider the benefits of the material. It's a naturally occurring stone, and not only is it durable and long-lasting, but it can be absolutely gorgeous as a new addition to any home's style. Be it rustic or modern!
There are a handful of granite qualities and specifics to pay attention to, depending on what you want to accomplish with the renovation.
Granite comes in various colors and can be multiple thicknesses. There are also additional qualities to consider, including the preferred type of edge and finish. Not to mention the unique qualities the naturally occurring nicks and divots bring to the countertops.
When you're selecting granite or alternate stone countertop, it's important to figure out which choices work best for the design goals of your home. Remember that it's possible to utilize different colors, styles, and stones throughout the house.
Keeping in mind the design details of each room, you should have no problem diversifying the color palette a bit if you would like.
Granite Countertop Colors
Some of the most gorgeous colors and designs can be found in sections of granite, and natural stone slabs come in many of them. The colors you'll see are dependent on where the stone was quarried and can include such hues as purple, pink, brown, blue, and red.
When selecting a countertop feature, be it for the bathroom or kitchen, be sure to remember to get a color that complements the current design or theme. Of course, you have the option of getting professional input, and it's recommended you have someone. A professional and certified granite installer, can give some input and weigh in on what you decide on.
One note:
There are some colors that can run a bit higher in price than others, such as light pink and grey. If these are more in line with your home's design or coloring, you may have to shell out a bit more than you initially anticipated.
Thickness
Beyond the color component of granite countertops, you may take some time to research the ideal thickness for your project. While granite is incredibly durable, it's not indestructible. This being said, there are a few things to take into consideration as you're selecting the ideal slab of granite countertops for your Portland home.
First, the most common countertop thickness is a three-quarter inch. Even though it's more common, the thickness is still more fragile than something thicker. Opt for something that will bring you peace of mind versus the incessant worry that something will happen if you or someone else hits the surface too hard.
For the sake of longevity of the investment (and your peace of mind), choose a granite slab that's at least one-inch thick. Although these slabs may be more expensive, the benefit is that they'll last longer.
What Sort of Countertop Edge Will Be Best?
There are various choices—EleMar's Stone Guide includes a diagram of different edge cuts. It's important to remember that there's no right or wrong edge, but the look that you're aiming to create can either be supported or hampered by your selection.
If your home is more modern and you're seeking out that contemporary look, the beveled edge may be for you. One key component during the selection process is to make sure that you don't lose functionality with the countertop edge choice you make.
If you're unsure what the differences are or how they'll influence you in your day-to-day life, be sure to ask a technician or professional so you get the most bang for your buck.
Additionally, you'll need to work with a fabricator to custom design an edge that mixes well with the established aesthetic, including things you might not think of, like your cabinets or floors.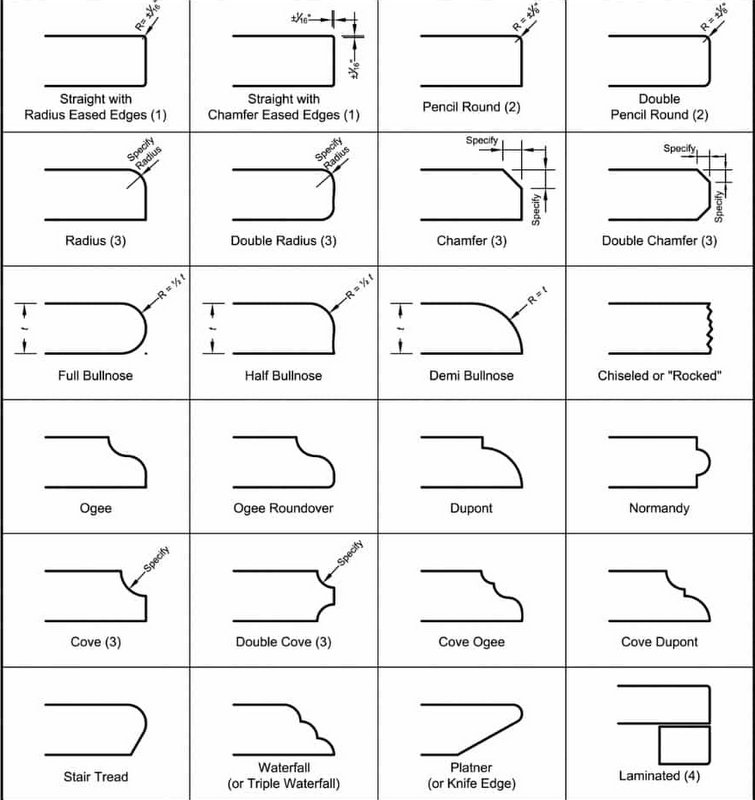 Countertop Finishing
Granite can have different types of finishes, such as a polished one that gives the illusion of a mirror, or reflective surface, and it has a smooth look, which is easy to keep clean and looking like new. There's also a honed finish, which seems a little warmer than the polished, but it can show marks and fingerprints more easily.
There are also the "rougher" or unfinished looks, but it may not be ideal for a bathroom or kitchen. Whichever choice you make, remember to select one that will help accent the look of your home.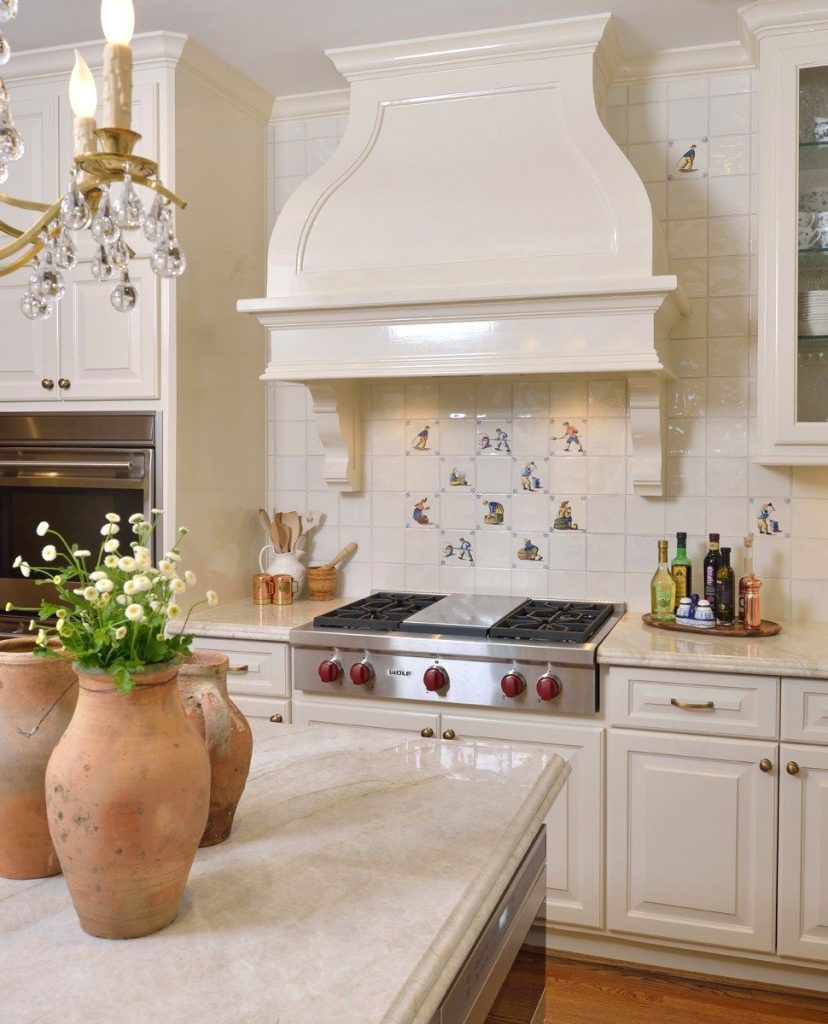 The Imperfections of Beautiful Granite
When it comes to seams, seamless countertops are better, not only because of how they look, but also because of the longer-term advantage: seamless granite countertops last longer. Those with seams are cheaper, but the replacement rate is higher.
Countertops with seams can break down over time at a rate quick enough that it requires replacement in a shorter time. Suffice it to say, you don't want to have to reinstall countertops every five years.
Because nature takes its course and you never know what will happen after millennia of geological shift and volcanic processes, it is probable that your granite will have a look and character all its own. There may be natural nicks and pits to the granite, but that gives the material a more unique character.