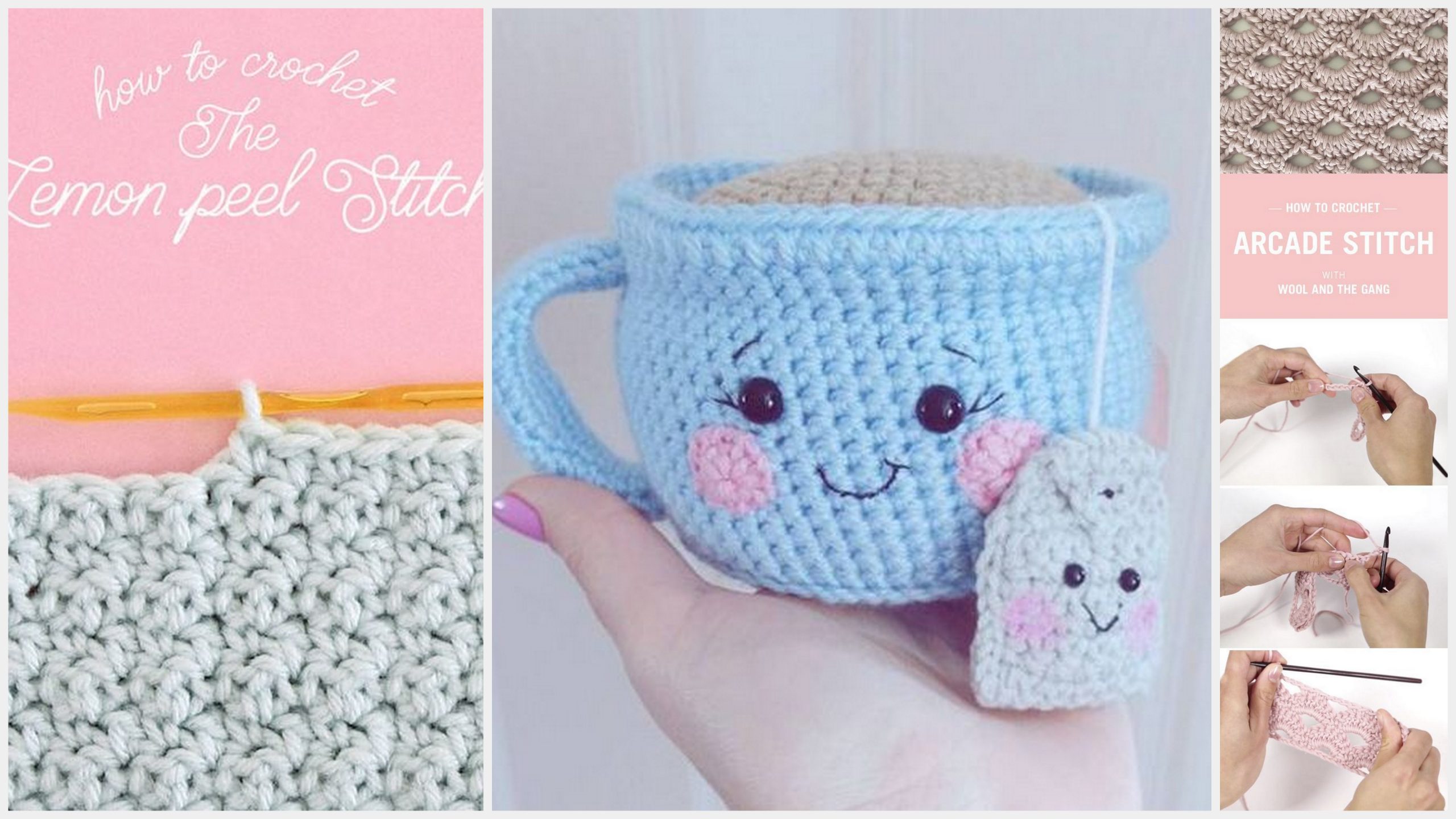 33 Free Crochet Stitches Every Crochet Lover Should Try And Do!
A Free Crochet Stitches collection awaits you. A lot of individuals now are trying to get into crocheting for a number of reasons. First and foremost, crocheting makes it easier to get new things done. Whether it's a simple blanket for the cold weather, a lovely scarf for your loved one, a gift or even an amigurumi that you can definitely sell, you are able to create wonderful things on your own. Apart from that, crocheting may also be a great way of spending some unused time. It's great when you're bored. It's even great for when you're relaxing.
There are only a few things that you need when you're crocheting. Here are a few:
Yarn or Thread – There are also different types of yarns and thread that can be used for crocheting. Each type is suitable for a technique you're doing or with the pattern you've chosen.
Crochet hooks – You can't crochet without these tools. There are also different sizes that go well with different patterns as well.
Yarn Needles – These are needed to make it easier to weave the ends of the yarn.
So, for crochet lovers and even for beginners, here are some free crochet stitches and patterns that you can do for your next project!
1. How To Do the Lemon Peel Stitch
2. Free Crochet Stitches – Apache Tears
3. Use Different Crochet Stitches
4. Glover Stitch
5. Block Stitch Crochet for Bigger Projects
6. The Shell Stitch
7. Crocheted Table Runner

8. Crocheted Bed Cover
9. Interlocking Crochet Chains
10. Reverse Shell Stitch Tutorial
11. Diamond Mesh Stitch
12. Lacy Treble Shell Stitch
13. Intricate Crochet Work
14. Perfect Color Change
15. The Arcade Stitch
16. Crochet Baby Blanket
17. Heart Stitch
18. Single Weave and Link Stitch
19. Tea Cup Amigurumi
20. Easy Crochet Patterns and Stitches for Beginners
21. Free Crochet Stitches – Crochet Doilies
22. Slant Stitch Pattern
23. Flower Garden Stitch
24. Colorful Squares and Blocks
25. Free Crochet Stitches – The Icicle Stitch
26. V Double Crochet Stitch
27. Free Crochet Stitches – Guide to Magic Ring
28. The Crocodile Stitch
29. The Twisted Single Crochet
30. The Textured Shell Stitch
31. Free Cable Crochet Pattern
32. Mod Heirloom Blanket
33. Boot Slippers