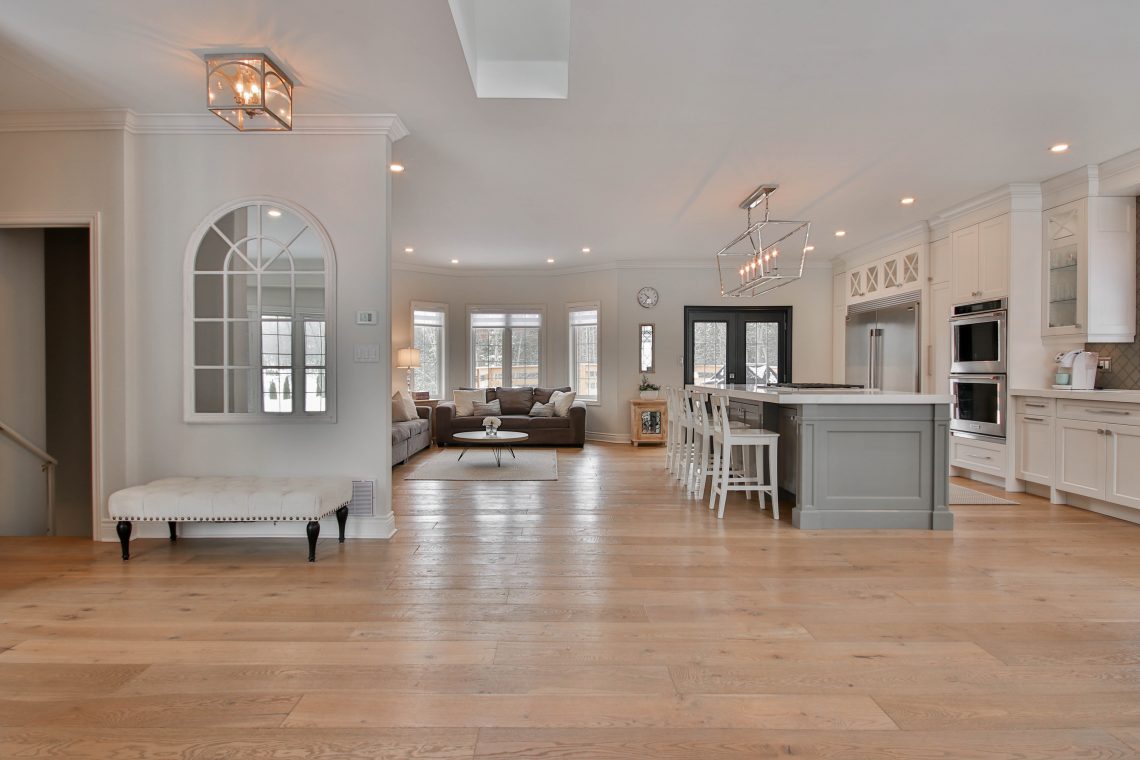 Factors To Consider When Choosing A Flooring Type
Choosing the right flooring type for your home can often be more complicated than simply finding and choosing a product that looks good. Whether you're looking for flooring for the entire property or just a couple of the rooms, there are various factors to consider such as durability, moisture, the total cost, and more, to help you make sure that you are getting the right flooring for your needs that will last a long time. Before picking flooring type for your home, consider the following:
1. Choose the right flooring type considering Moisture
Some types of flooring do not do well in areas that have a lot of moisture, such as the bathroom or in some cases, the kitchen. If you are looking for flooring for your bathroom or another high-moisture area of your home, it is best to choose a water-resistant option that is suitable for a high- or medium-moisture environment. Ceramic or porcelain tile, vinyl tiles, vinyl roll flooring and concrete are all ideal options.
2. Don't forget your Pets when choosing flooring
If you have pets at home then it makes sense to choose a floor that is easy to clean and is very resistant to wear. Be careful when choosing since some types of flooring, such as solid hardwood, can often appear to be wear-resistant when in reality they are not. You will need flooring that is up to the challenge that pets can often bring, such as scratching, food spillages and the occasional accident.
Laminate flooring, plank vinyl or vinyl tile flooring, ceramic or porcelain tile, or bleach-cleanable carpets are your best options here. Check out the options available at this London flooring company.
3. Flooring type on a Budget
Different types of flooring are suitable for different budgets, so it's a good idea to have a figure in mind before you choose so that you can narrow your options down.
– Low budget: Laminate flooring is often the best option to go for if you have a small budget. Although it might not look as expensive as hardwood, it can be found in several shades for a wooden floor appearance. Vinyl sheet and tile flooring are also excellent options for those on a small budget.
– Mid-range budget: This is the ideal budget for the majority of flooring types. You can find many different types of wooden flooring for a mid-range budget, but you will probably need to pay a little more for rare woods. You can find higher-quality luxury vinyl tiles, more attractive laminate flooring and many carpets in this price range.
– High budget: If your budget is high, you have your pick of pretty much any flooring option that you might like. You can explore rare or imported hardwoods and engineered wood options that often land on the higher end of the price scale. You'll also find premium, luxury vinyl, laminate and carpet options in this budget range.
4. You can do a DIY Installation
Finally, consider if you want to install the flooring yourself. Laminate and plank vinyl flooring are often the easiest options for DIYers, while carpets are difficult to lay if you are not a professional. Solid and engineered wood and hardwood floors are also best installed by the experts.
With so many options to choose from, getting the right flooring for your home isn't always an easy decision. Keep these factors in mind to help you choose the best floor for you.
Photo by Sidekix Media on Unsplash