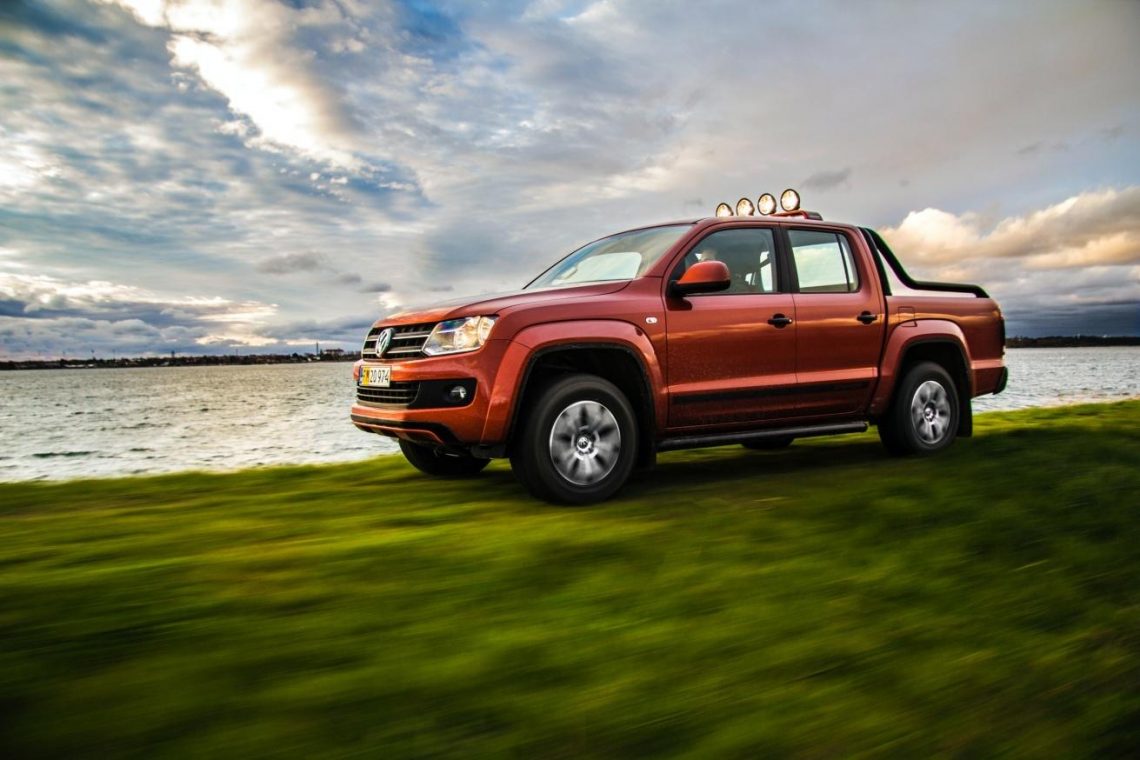 5 Things to Look For When Buying a Ute as a Tradie
If you're starting your business as a Tradie, one of the most significant purchases you will make to sustain your business is buying a ute. A ute is the short form of a utility truck that you can use to transport yourself and your tools from one job to another. You may need a ute when you're just starting as a ute or when you're trying to expand your current business. For a tradie, their ute is the most significant equipment. It increases their mobility and affects customer service.
Unlike other cars, you need to look into a significant amount of factors before you purchase a ute. The mindset you go into purchasing a ute is vastly different from the one you go in for a normal car. Read on as we tell you about the five things to look for when buying a Ute as a tradie.
Read on as we tell you about what factors that you need to consider when buying Utes.
1. Passenger Capacity
Utes come in two main cabs. There's either the single cab or the dual cab model. Dual cab models can carry about five people, whereas a single cab model can carry around two people who will sit up front, namely the driver and one person in the passenger seat. If you want to double the functionality of your ute by using it as your family car, then buying a dual cab model is the best choice for you. The extra passenger capacity of your ute can also mean that if you have extra contractors who you need to conduct a job alongside with you, you can always pack them in the ute without having to take up multiple cars to the house of residence.
Additionally, dual-cabs also have more space to store tools and gear, which you may need to use on your job. It can fit a large roof rack as well, so it provides more storage opportunities like this. However, single cab vehicles have better weight distribution. It means you won't have to worry about weight displacement.
2. Cargo and Towing Capacity
As a Tradie, you need to have your tools on you at all times. Depending on your trade, you need to have a certain amount of cargo space in your ute. Different vehicles have different capacities, so your equipment may not fit the load bed for all of the utes. You don't want to have any significant equipment falling off precariously.
As a Tradie, there will also be times when you'll have to tow materials or even types of equipment. Thus, the towing capacity of your ute must be sufficient according to your needs. If you're used to handling heavy loads often, you should also gauge how well a ute can handle higher loads. A ute with stable handling and a four-wheel drive will help you maneuver your equipment using your vehicle. There are some utes which come with a different mode for towing assistance if you need extra help.
3. Off-Road Use
If you're a Tradie who gets called to many remote locations where the roads aren't well constructed, you should also see how you can handle your ute in rougher terrain. Owning a ute which can handle itself on rougher roads means that you can also take your family on an adventure come summer. Cars built for off-road use have good ground clearance, which means you can get to jobs that people would otherwise say no to.
4. Safety
With utility trucks, you're generally handling heavy loads, and thus, any safety features in the car become automatically important. You should check that your vehicle has the latest safety technology so that you can stay safe on the road. Toyota Hilux is one of the most popular utes in Australia because of safety. It comes with 'Toyota Safety Sense,' a safety suite that you can enable to protect yourself. You can read more about the all-new Toyota Hilux here.
5. Comfort
As a tradie, you're practically committing yourself to a life of constantly travelling from one job to the next. Comfort is key when you're taking your children away for the weekend. They'll grow irritable if your vehicle is uncomfortable. Thus, when opting for a dual cab, make sure it's comfortable for everyone. You want enough leg space for the people in the second ray, along with average climate control. If you live in a location with extreme weather, you would also want insulated seats, so you don't have to struggle in your seat.