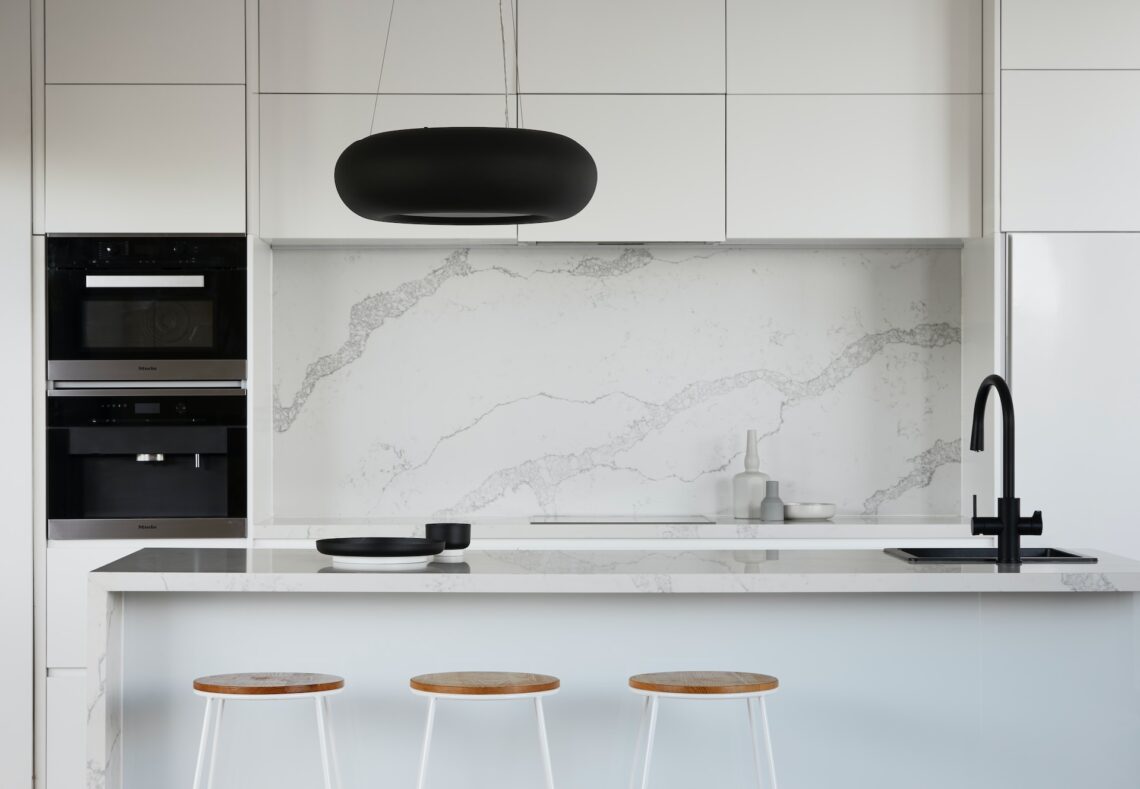 How to Optimize Your Kitchen for a Better Cooking Experience
The kitchen is one of the most important areas in the home. It's the center of activity where many of us eat, cook and spend time together as a family after a busy day. A well-designed kitchen isn't just great for aesthetic purposes. It adds functionality to the area and can even improve your cooking too. Below we are going to discuss some tips and tricks on how you can optimize your kitchen to create a better cooking experience. Interested in learning more? Then let's get started!
Invest in the essentials.
Before you begin making any major changes to your kitchen, it's important that you are equipped with the right tools. Utensils, knives, cookware, and appliances are all essential to your cooking experience.
Make sure that you have everything on hand to complete your favorite meals. Whether you want to make poke bowls at home or have a sweet tooth – you won't be able to create delicious meals without quality supplies.
Declutter and organize.
A cluttered and disorganized kitchen can make cooking a nightmare. So be sure to clean and get rid of anything you no longer need. To make it easier to cook, you might need to rearrange some of your equipment. Tools that you use regularly should be within easy reach so that you can quickly grab them as required. You can find more decluttering tips to help you tackle the rest of your house here.
Install a kitchen island.
A kitchen island is a fantastic addition to your cooking space for several reasons. Alongside providing multiple surfaces for food prep, the area can double as room for meals, study, or as a workspace for the kids.
In short, it gives you the opportunity to create a more efficient space, while coming in handy for household activities. Not to mention you're able to use the underneath for additional storage too.
Consider your overall layout.
If you can't install an island bench, it may be time to look at the overall layout of your kitchen. It can significantly affect the functionality and flow of the space.
You want to create an efficient area where the appliances are positioned in a way that promotes great flow. This is known as the "kitchen triangle" and refers to the sink, stove, and refrigerator.
Prioritize storage.
Whether you have a small or large kitchen, storage space is essential. Make use of your vertical room by investing in shelving and tall cabinets (this is especially great for pots, pans, and other bulky items).
You'll also want to be sure that you're maximizing the storage in your existing cupboards. Adjustable dividers and labels are investments that definitely pay off and can help you keep everything organized.
Upgrade your lighting.
Good lighting is critical when it comes to creating a productive and pleasant cooking space. Mount some task lighting under the cabinets or overhead so that you can illuminate the countertops.
It's also a good idea to add some dimmable switches for ambient lighting. This creates a cozy and relaxing atmosphere for when you're relaxing with family or when you require a midnight snack!
Add eco-friendly solutions.
By using eco-friendly kitchen products, you'll feel good about the impact you're making on the environment while cooking. So where possible, aim to reduce the amount of waste you produce
Use reusable grocery bags instead of plastic ones, store your food in containers, and use washable dishcloths. It's the little things that add up to make the biggest difference.
You may even look further into how to limit food waste. For instance, you can donate ingredients and food items you no longer need, freeze leftovers or use them to make new meals the following day.
Finish with a personal touch.
Lastly, after completing the steps above you always want to finish off any space with some personal touch. You won't want to cook in a kitchen that doesn't feel like your own!
Consider adding splashes of bright color, fresh flowers, or a few family photos. Even some, drawings on the fridge or a cozy rug can help make your new kitchen feel warm and inviting.
Final words.
There are so many different ways that you can optimize your kitchen to create a more efficient and enjoyable cooking experience. However, what works for you will depend on your space and style. Have fun, experiment, and soon you'll have a great space where you will want to spend time cooking. Good luck!
Photo by R ARCHITECTURE on Unsplash