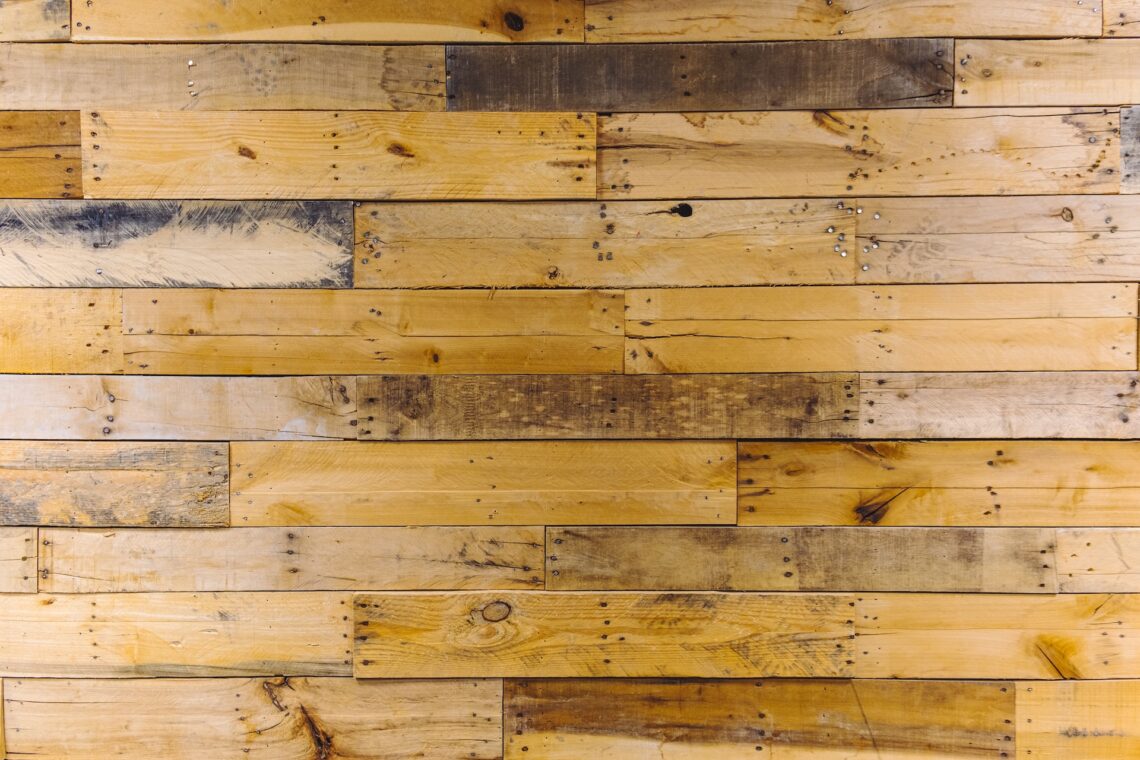 7 Advantages of Using Reclaimed Wood Flooring
There are several reasons why using reclaimed wood in flooring is becoming increasingly popular with homeowners. It offers many advantages that you might not know about. So, if you're looking into new flooring, consider it. In the post below, you'll find all the advantages of reclaimed wood flooring. You can get these same advantages in your home, so keep reading.
1. Reclaimed Wood Costs Less
A new hardwood floor can be expensive, especially if you put it over a large area. If you're working on renovations, you must stay within your budget. Using reclaimed wood flooring over new hardwood can save you money.
Plus, you pay less without sacrificing the quality. You still receive good flooring that will last you for years to come. You can save money and use it on other aspects of your renovation.
2. Reclaimed Wood Has a Unique Look
Reclaimed wood always comes with a unique look. It has a lot of character, and no two pieces will look the same, giving your floor a stunning effect.
The appearance of wood is perfect for country-themed homes and offers an antique feel. However, you can always stain the reclaimed wood if you want to change its appearance, making it versatile. It makes a statement, and you will surely fall in love with it.
Overall, new hardwood floors will never be able to look like ones made from reclaimed wood. If you want a beautiful, unique style for your floor, it's the perfect option.
3. Reclaimed Wood is Environmentally Friendly
Next, reclaimed wood is environmentally friendly, especially compared to new lumber. It's a sustainable option as it reduces the impact of deforestation and doesn't emit greenhouse gasses. Using reclaimed timber also prevents that wood from ending up in a landfill and gives it new life.
No new trees had to be cut down to create your new flooring, so it will always be an environmentally friendly choice.
4. You Still Receive High-Quality Wood
Reclaimed wood floors are still very high-quality, even though they're used. It's much stronger than new wood because it comes from old-growth trees instead of new ones. Old-growth wood is much harder, making it more durable than new hardwood. It's also very stable and shouldn't expand and contract as much. It's worth noting that old-growth wood is more resistant to rotting too.
So, you don't need to worry about the quality of the wood being bad. It's likely much stronger than any new hardwood flooring you're considering.
5. Reclaimed Wood Comes in Many Styles
When you hear about reclaimed wood, you might imagine it looking a certain way. However, it comes in a variety of styles and colors. The wood can be stained, allowing you to change the colors to match your home's themes.
If you have a modern home, you can choose darker, or even black, reclaimed wood. Alternatively, you can choose lighter wood for rustic themes. Mixing and matching your flooring to suit your home is also easy by using wood tints.
That means you don't need to worry about the reclaimed wood not matching your home. Wood already looks great with everything, but you can find reclaimed wood in more styles than you might realize.
Some of the best finishes include wax or sealants. These materials keep the wood in excellent shape and can change its appearance. You'll want to research these products first to ensure you get one that can give you the exact finish you want.
6. You Can Use More Types of Wood
You'll also have access to more types of wood when using reclaimed sources. Some types of trees are no longer used for new flooring due to being rare, difficult to cut, or even endangered. Using reclaimed wood allows you to access many of those harder-to-find types of wood.
For example, red oak is a very high-quality hardwood, but it's hard to find for use in flooring. You might be able to find it as a reclaimed wood instead.
As another example, chestnut wood is also scarce, but you can still find it as reclaimed wood. Heart pine, hemlock, and other oak species are some more options you can consider.
7. Reclaimed Wood is Low Maintenance
Reclaimed wood flooring is easy to take care of and doesn't require much maintenance to keep it looking nice. All you need to do is rub a damp cloth or mop with warm water over the floor and vacuum once a week to keep the wood in good condition.
You can also use a wood cleaner, but make sure it won't damage your flooring first. It's a good idea to use it on a small, hidden test area in case it doesn't work or leaves a mark.
Overall, you really only need to sweep and mop the floor with water to remove dirt and debris.
Reclaimed Wood Has Many Uses
You can also use reclaimed wood for decks, wall paneling, and countertops. Anything that you can make using wood, you can use reclaimed wood instead. So, it's possible to create cabinets that match the themes of your home.
In short, anytime you need wood for a home project, consider using reclaimed wood. You can get the benefits above, no matter your work.
Is Reclaimed Wood In Style?
Reclaimed wood is in style today, and that won't change any time soon. Since it's a natural product, it looks great with all decor. Plus, you can customize it to some extent, making it versatile for many people.
Hardwood floors aren't going to go out of style, no matter what type of wood you're using.
Get These Advantages With Reclaimed Wood Flooring
To summarize, you can get all of the above advantages when you choose to make your flooring from reclaimed wood. It's cheaper than standard hardwood floors, has a unique look, and is environmentally friendly. So, if you're considering getting a new floor, you should try reclaimed wood. There are plenty of benefits that come with it!
Photo by Wesley Tingey on Unsplash