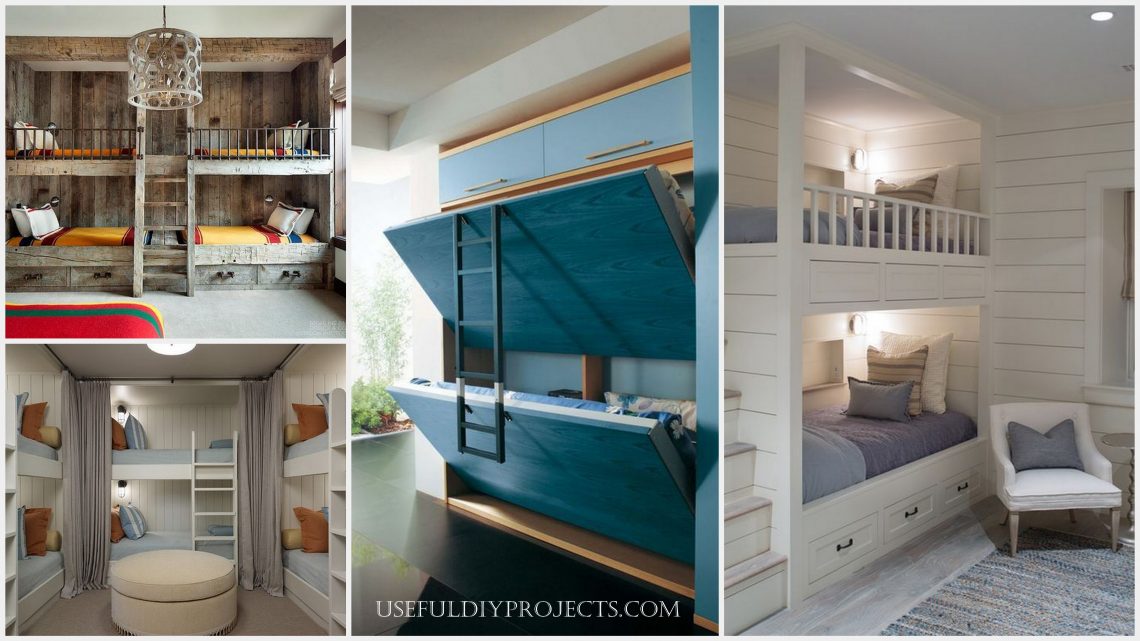 Save Space With These 18 Bunk Bed Ideas
Bunk beds were created to save space and to provide space for two or more people at the same time. But over time, the design has evolved into mere beds with a single frame. Now, there are more designs that has proven to help save space even more while creating a comfortable and private atmosphere. Here are 18 Bunk Bed Ideas that you can consider if ever you need a room makeover.
1. Bunk bed ideas with staircase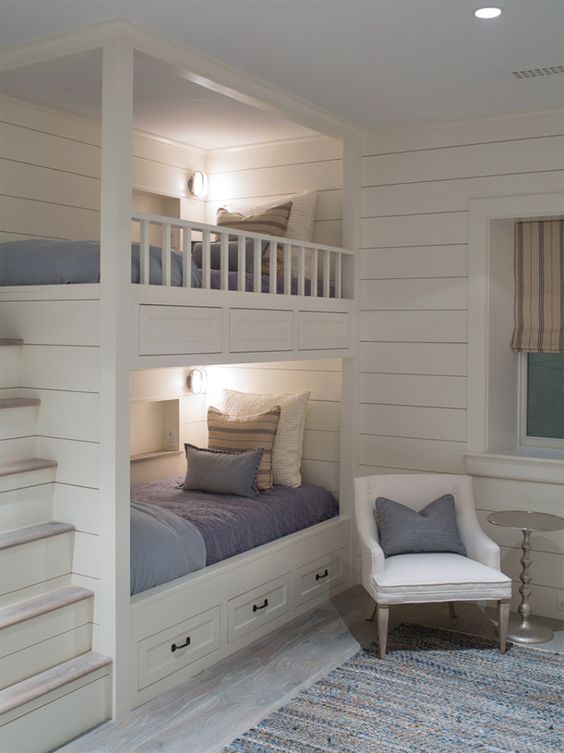 Bunk beds should be safe especially for kids. Instead of a little ladder that connects the upper and lower beds, how about creating a little staircase? This definitely makes your bunk bed look much more amazing, it's also quite safer as well.
2. Bunkroom with stairs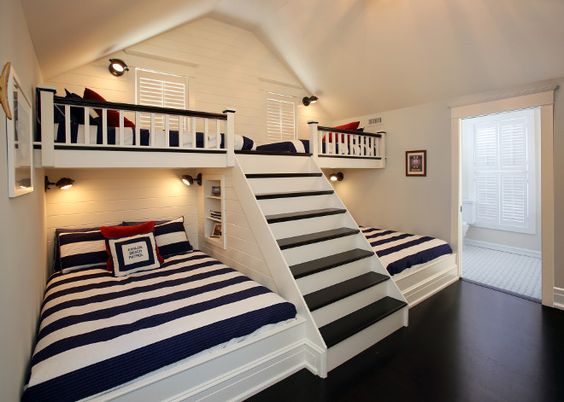 Bunk beds were made to save room space while occupying more people at once. Now, how about taking it a whole new level and creating double bunk beds? Well, it's now become a bunkroom as four beds occupy the whole room without getting much space involved. Two beds on each side of a staircase that leads to a wide space where two beds can sit facing each other.
3. Triple bunk bed ideas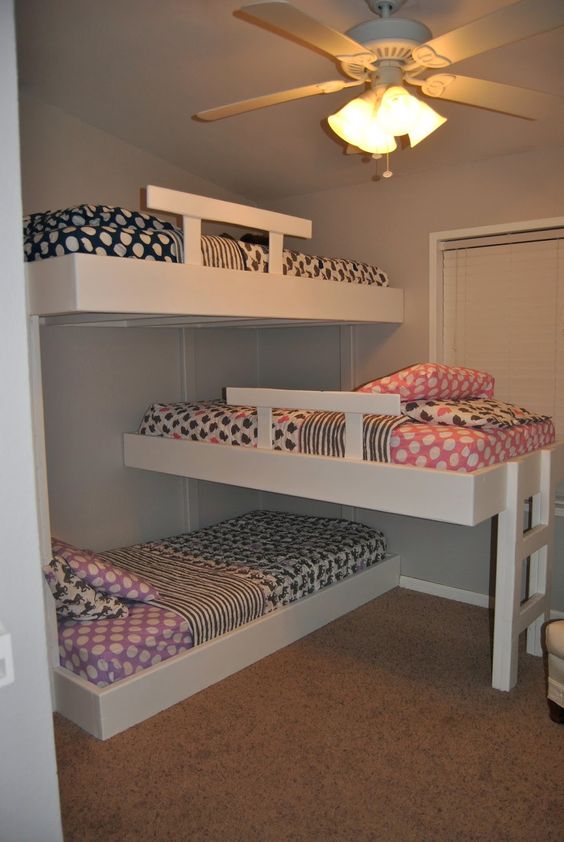 4. Foldable bunk beds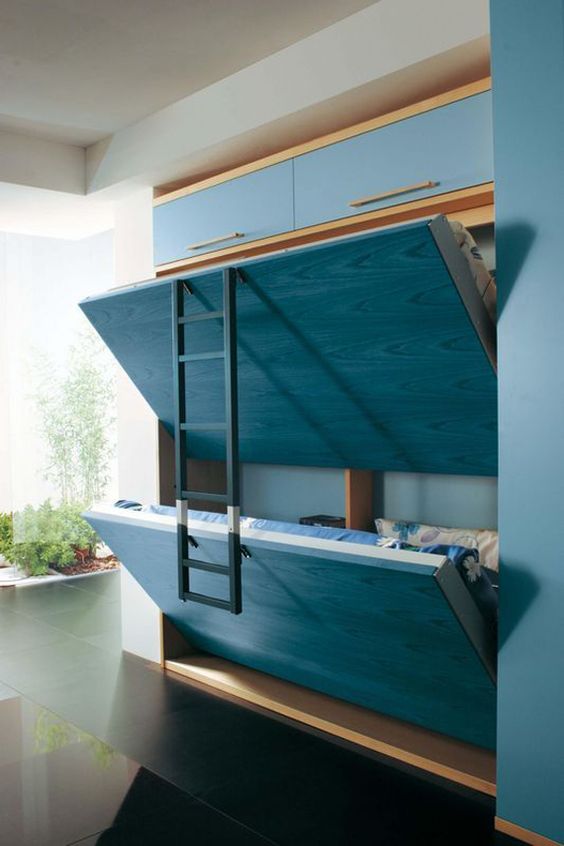 Space saving furnitures are often foldable and that did not exempt bunk beds. These cool beds may look like ordinary wall mounted bunk beds; but these can be folded back to the wall when not in use making it easier to have more space during the day for various activities.
5. Privacy at its best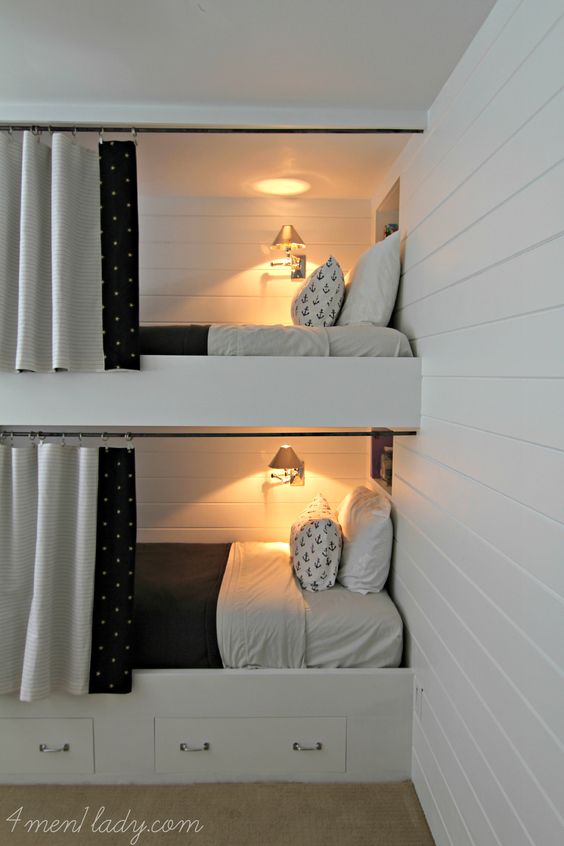 Bunk beds don't really provide your much needed privacy. Since there's two (or sometimes even more) on you on a room and there aren't any covers except for your dear blanket, you basically can't do anything without disturbing the others. Luckily, this curtain idea helps keep privacy at its best.
6. Bunk beds with storage areas on stairs and bottom drawers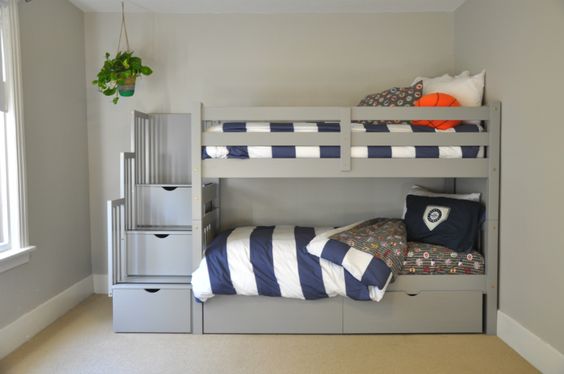 7. Rustic bunkroom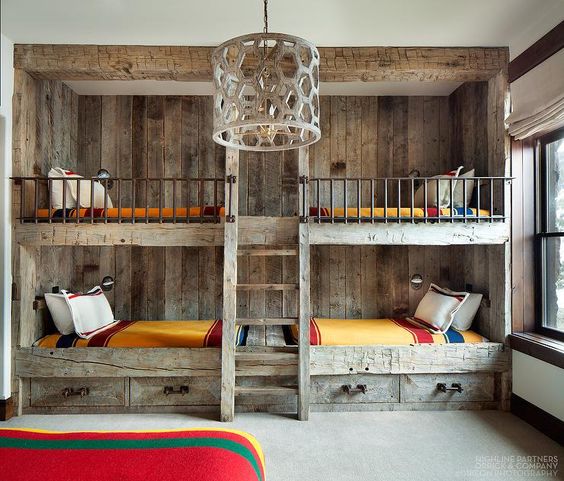 Enjoy a beautiful rustic interior design by choosing raw wood without any paint. To counter the bland color, you can choose vibrant and bold colors as your beddings. It'll create a beautiful balance to a great bunkroom idea.
8. Triple bunk bed idea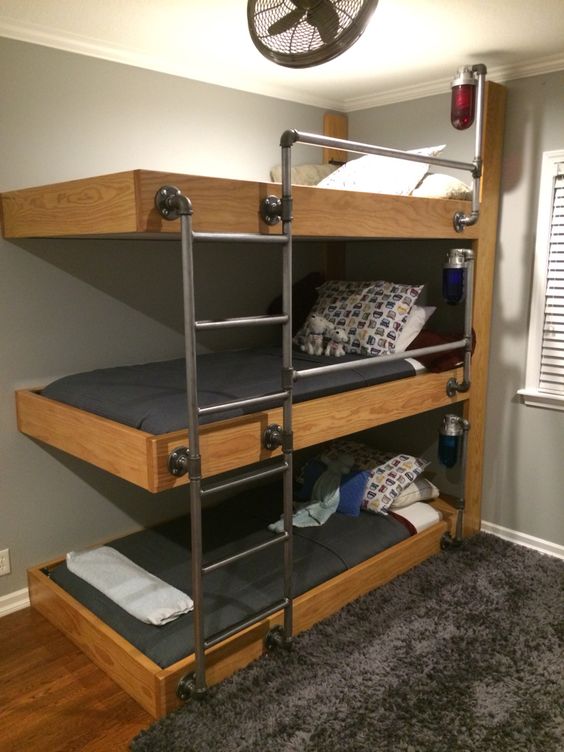 9. Fun bunk bed fort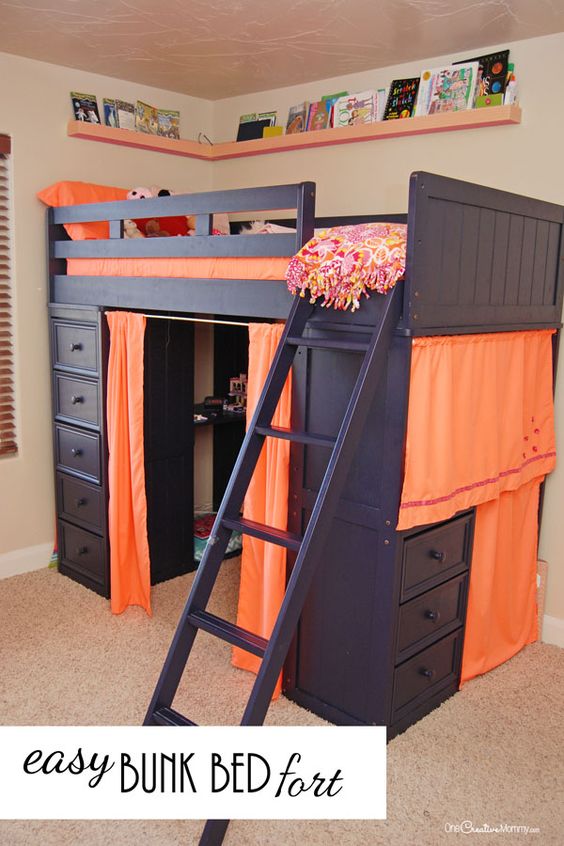 Bunk beds don't always have to be shared by two people at a time. Sometimes, bunk beds could be a great fort for people. For example, this bunk bed was turned into a bed/study and relaxation place. The bottom bed was taken out and was replaced with shelves and cases. This is where they can set up their own study place and chill when they want to. Of course the curtains are a great idea for privacy especially when you're dealing with growing teens.
10. Metro rustic bunk beds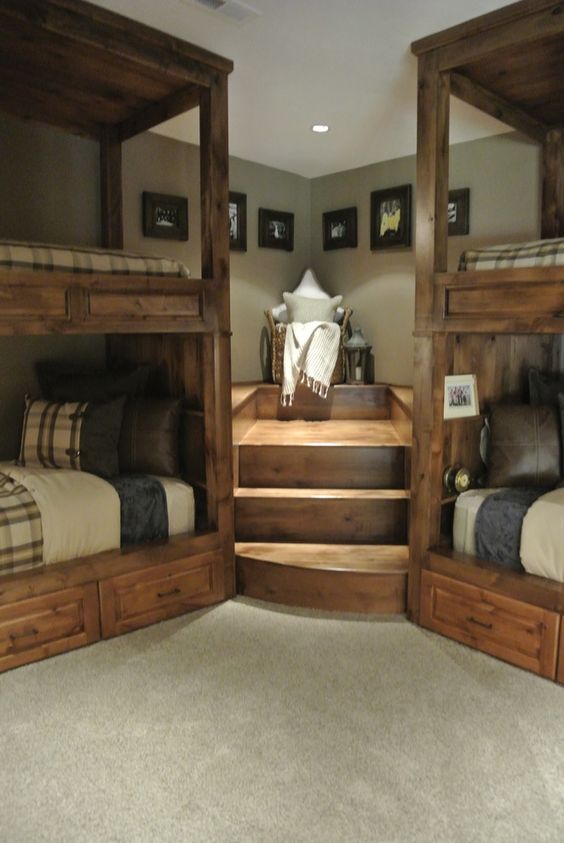 11. Bunk room with six beds great for guest rooms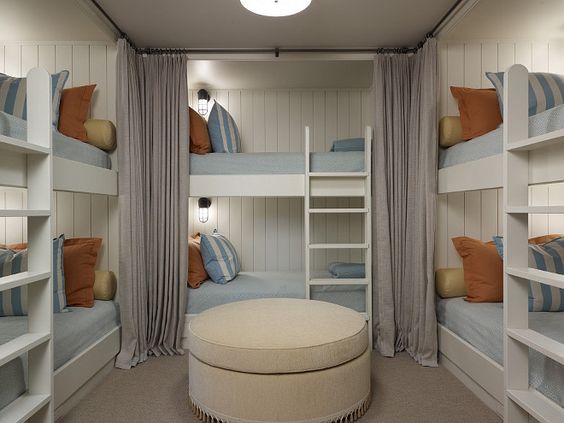 12. All-in-1 unique bunk bed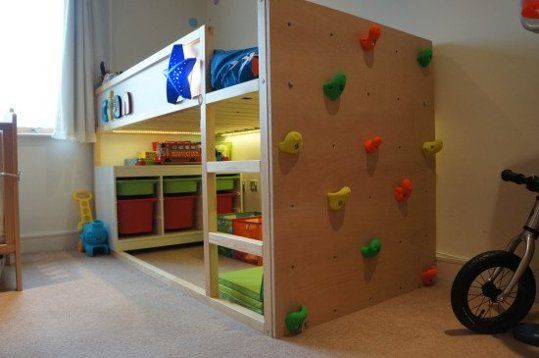 Of course, we've got the bunk bed which in this case was placed on the top part. The bottom part was replaced with a study/play area where your kid can have their own study place set up with their things from school. But the additional shelves, storage area and space could also be for their toys and playing. To make it even more fun, the other side of the bunk bed can be turned to a wall-climbing place where they can have fun and even exercise their bodies!
13. Bunk bed tents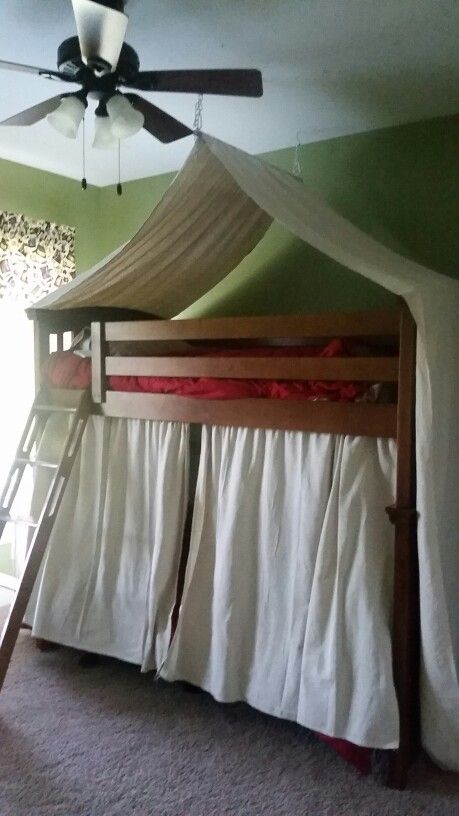 You can turn your simple bunk bed to a fun one by adding fabrics and blankets to make a cute little tent!
14. Light up your bunk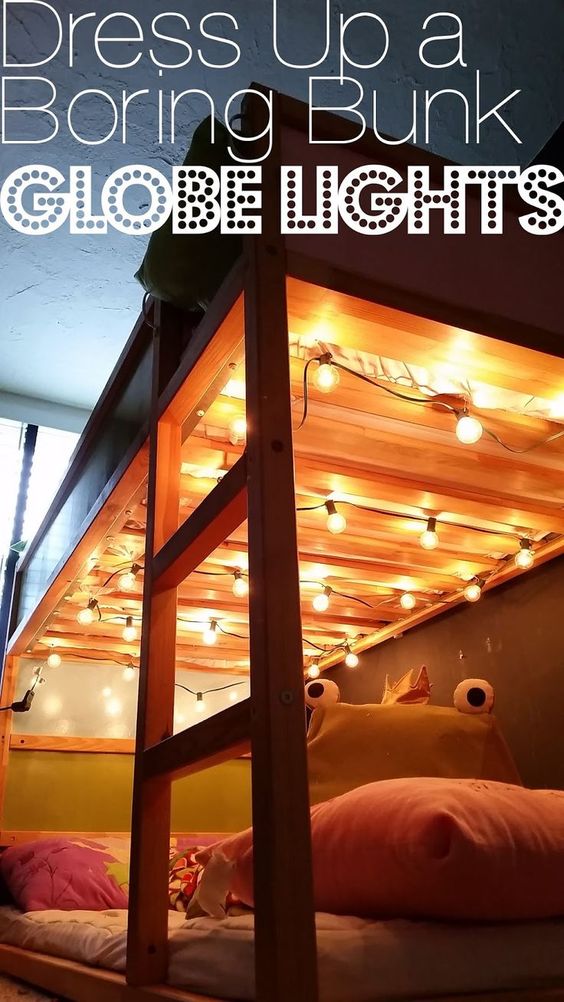 15. Bunk bed with extra sliding bed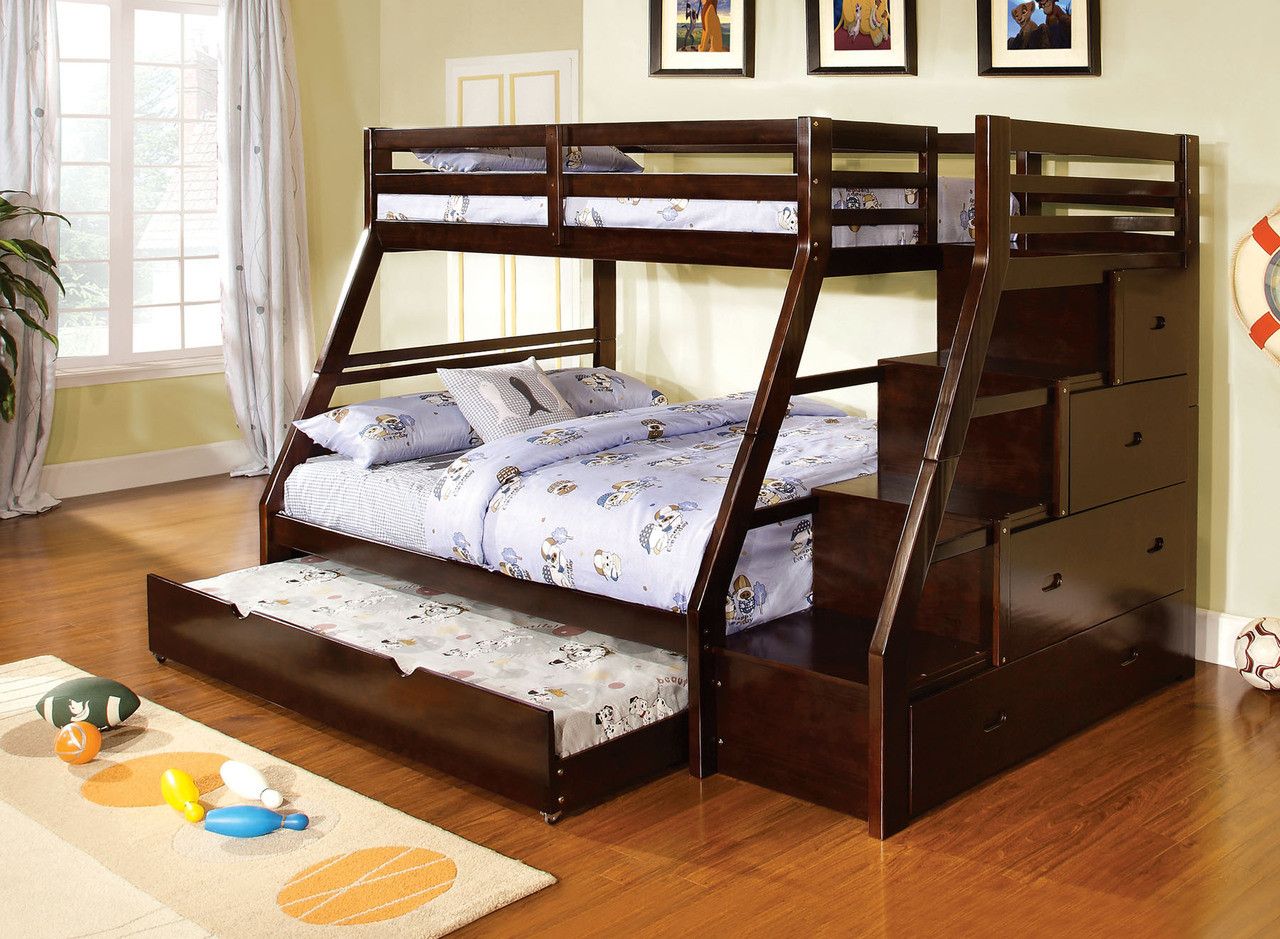 16. Space saver bunk beds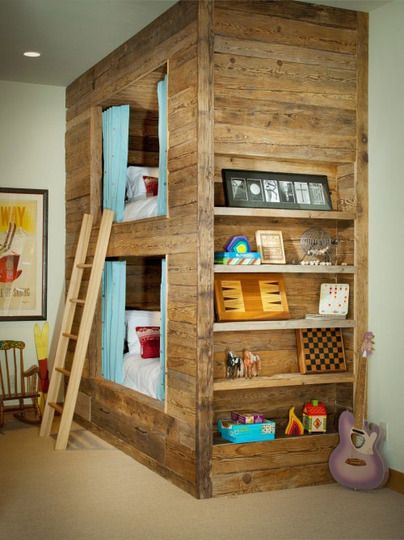 Apart from the cozy and private chambers that this rustic bunk bed offers, the side could also turn into a space saving area. It can be turned to a shelf where some of your stuff could be placed for display. You can also turn it into a bookshelf or a clothes' shelf if you like.
17. Lumberjack inspired bunk beds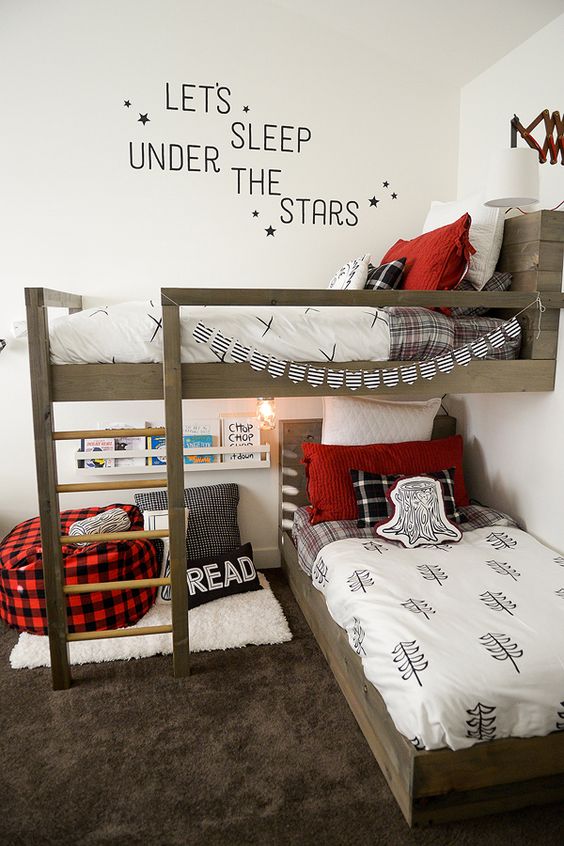 18. Bunk beds with built-in closet and drawers