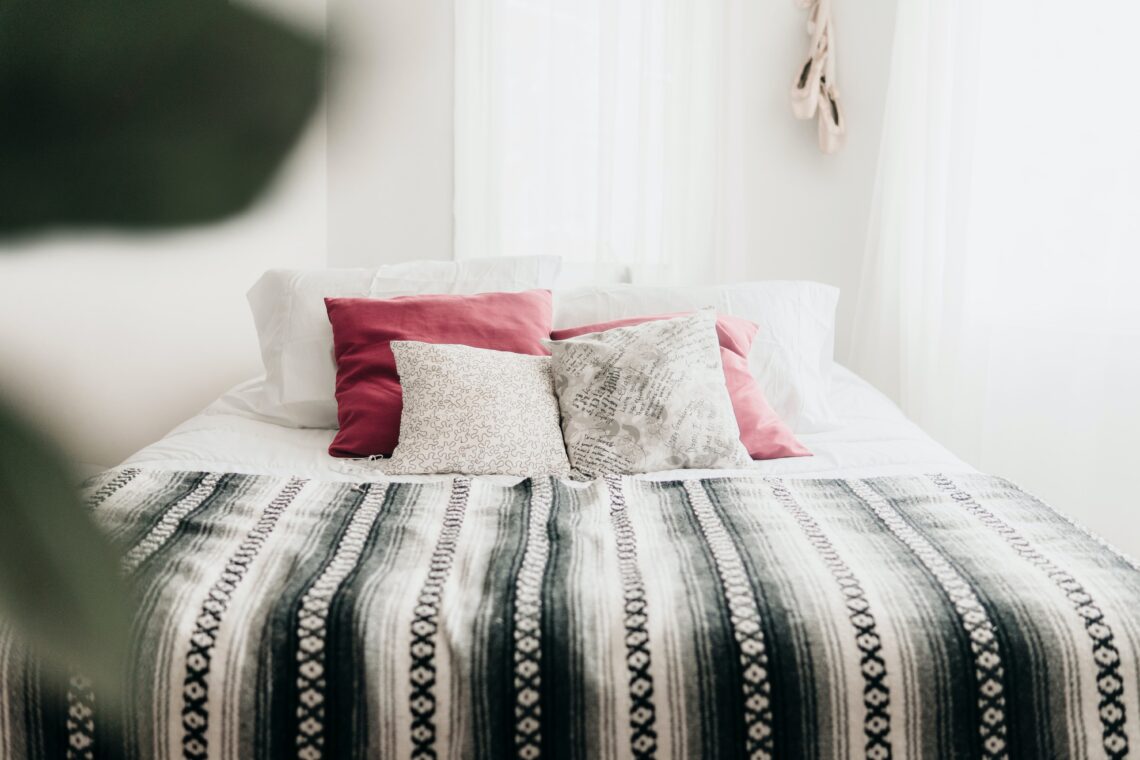 DIY Bed Risers – Get Creative and Save Money
Living in an urban city anywhere across the globe does give you access to a lot of good things in life. However, it usually comes at a high price which is why people opt for various DIY ideas when it comes to home décor, furniture and room design.
Moreover, replacing your bed can be a costly decision, too. So if you're not too satisfied with the height of your bed and at the same time you're not willing to spend a lot of money on this, we have it covered for you. In this read, we're going to walk you through some great DIY bed riser ideas that you can carry out on your own without much assistance.
So let's get on with it.
See also: 9 Bed Riser Alternative Ideas
DIY Bed Risers – The Box Method
Raising the height of your bed can be done using different materials such as wood or metal. However, you don't necessarily have to buy it if you do have unused wood somewhere in your house.
Wood is generally considered one of the top choices for most DIY home projects. The reason is that it is easy to measure, carry around, cut and clean up after the project is done. Same is the case with wooden bed risers, too.
Here is how you can create the DIY wooden 'box' to raise your bed height:
WhatYou'll Need
Ruler
Handsaw
Glue
Screws
Drill Machine
Screw Gun
How To Do It
The first step that you need to take before cutting or chopping anything is to get the right measurement of your bed legs (width, length and height). Then add a few inches for the base wooden piece that will actually raise the height of your bed.
You can either have one thick wooden piece anywhere between 3-5 inches, or you can cut two to three thin wooden pieces and fix them on top of each other until it gives you your desired height from the ground. Once done, place the base wooden piece on the floor and fix the rest of the pieces in the shape of a box. Use screws and some wood glue for maximum strength.
Once you're done with all the four boxes for each leg, place your bed frame on these boxes in a way that the leg of the bed sits tightly inside the box. If you have a wooden bed frame, you can even fix the frame with these bed risers using screws and wood glue for even better strength.
And you're good to go!
DIY Bed Risers – The Block Method
Another creative way to raise your bed height is by using wooden blocks. Let's have a look at the items you will need and the process of doing it:
What You'll Need
Ruler
5×5 inch white cedar wooden blocks
Forstner Bit Machine
Handsaw
How to Do It
You will need to get four 5×5 inches white cedar wooden blocks that will act as your bed risers. You can make these out of a thick wooden sheet, however, make sure you get the right measurements for the blocks as per the size and shape of all the four legs of your bed.
Once you've cut the wooden blocks, use a Forstner bit that will help you create a hole right in the center of each block. Now we understand that if you're not a regular handyman or a DIY enthusiast, you might not have a Forstner bit machine at home. However, if you do have a friend or a family member who is crazy about DIY projects, it is likely that they might have one.
Manual drilling is not recommended here as it won't give you the shape, size or strength that a Forstner bit machine will. Once you've created the right holes using the Forstner bit device, place the four legs of the bed frame inside these wooden blocks.
You can also add wood glue or any other type of glue for more strength, however, if the wooden blocks are cut with absolute precision in terms of size and shape, you wouldn't necessarily need glue. It will hold firm even without it.
There you go – you've raised the height of your bed using wooden blocks.
DIY Bed Riser for Bed with Wheels
For increased mobility, many people opt for beds or even other furniture items that use wheels instead of solid wooden or metal legs. It is true that it makes life a whole lot easier in terms of moving your furniture around, however, adding accessories, such as a bed riser, can be a real challenge though.
But we like challenges, don't we? If you own one of these beds that have wheels instead of traditional legs, you can still increase the height of your bed using a DIY method. Let's have a look at how this can be achieved:
What You'll Need:
Scrap Wood
Handsaw
Drill Machine
Screw Gun
Screws
Hammer
How to Do It:
Just like with most other DIY bed riser methods, first you need to get the right measurements. In this method, get the total size of the wheel (including the wheel itself and any other parts that hold the wheel, locks, etc.). Once you have the measurements, take a wooden slab or a board, cut multiple wooden pieces that would be categorized as:
The base wooden piece
Wheel holders
The base wooden piece would be where the wheel of the leg would be placed, and the wheel holders would be smaller wooden pieces that would be fixed on top of the wooden base on either side of the wheel. This means that even if you forgot to lock the wheels of your bed, or for some reason the lock broke and made the wheels of the bed free to move, the wheel holders will not allow the wheel to slip off the wooden base.
If you're not satisfied with the height of one single wooden base, you can add another wooden base and fix them together using screws. Once the base is ready, add the wheel holders and place your bed frame and the wheels in between the wheel holders, lock the wheels for added safety and you're all set! You have your desired bed height
See also: 11 Convenient DIY Bed Risers for Easy Implementation
Our Final Word on DIY Bed Risers
DIY projects and innovations are interesting and a fun thing to do at home. You can save a lot of money by creating your own bed risers or even other furniture accessories, too.
However, it is important that you follow safety hazards and precautions while being creative with your tools and machines. If that part is covered, get on with it and raise the height of your bed today!
Photo by Andrik Langfield on Unsplash