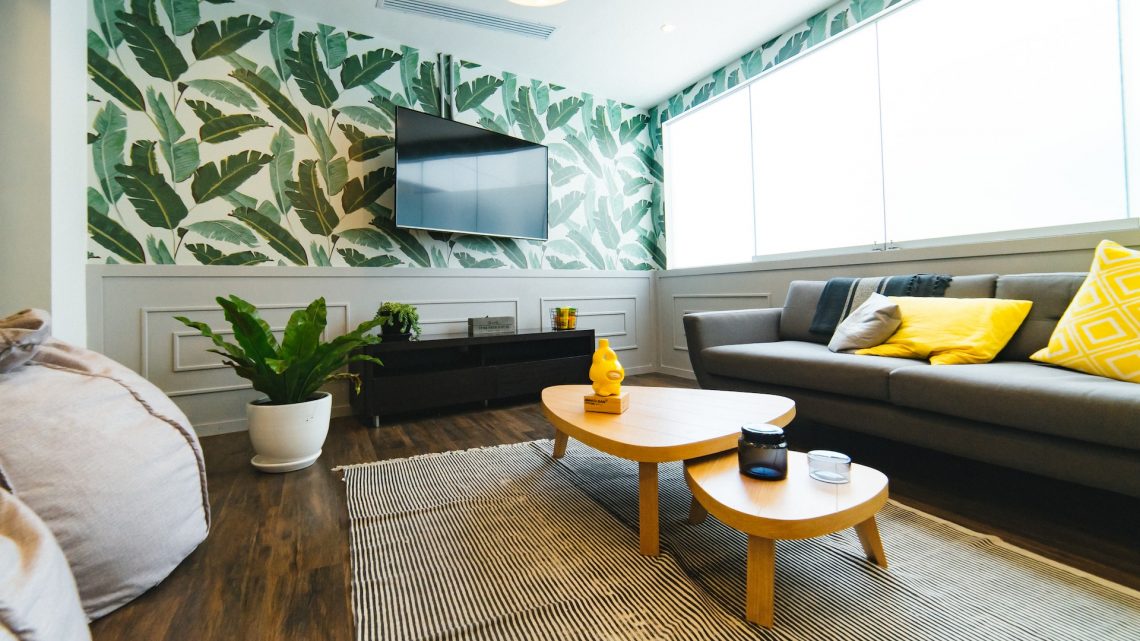 5 Super Cute Peel and Stick Wallpaper Designs Perfect For Kids' Bedroom
As kids get older, it is so much fun to see their personalities develop. Kids need for their development to have a space that they can call their own and even make their own. That is where wallpaper comes into play. Before you stop reading and say wallpaper is for older people and 70's homes, let me explain to you a few benefits of stick on wallpaper.
Peel and stick wallpaper is a great way to add color and texture to a room you can't get with paint. You can peel it off the wall when you are ready for a change and put up the next design without repainting or doing any other prep work. So you can update the room quickly as easily as your kids change. Now that we have that out of the way. Here are the top 5 wallpaper designs we think you will have a hard time living without.
1. Water Color Ombre Wallpaper Design
An ombre is a simple yet really fun look that can fit with any room. No matter if it is for a boys' room or a girls' room, the only difference is the color. The wallpaper's simplicity does not distract from the rest of the bedroom's aesthetic and gives you plenty of freedom with other décor elements. When it comes to age ranges for an ombre pattern, it works great with everything from a newborn to a teenager.
2. Striped Theme Peel And Stick Wallpaper Design
Stripes have been popular since the beginning of time. You can mix things up with thicker or thinner stripes or even run them horizontally. Any way you decide to use them in a room, you won't be disappointed. Stripes are similar to the ombre look in that it can be used for both girls' or boys' rooms and any age. If you decide to use stripes for younger kids, you can choose pastel colors to give it a younger look and feel.
3. Polka Dot Wallpaper
Polka dots patterns are versatile and come in various sizes; some designs may look more like spots than what you think of for traditional polka dots. That is why they are suitable for almost any age of the child. No matter the child's age, you should be able to find a polka dot pattern that they will like. Add different colors or even throw in a gold shade or silver to make it perfect to match your child's personality.
4. Cute Animal Prints Peel and Stick Wallpaper
Animals can be unbelievably cute in a room, but there is usually a time and a place for this type of design. Usually, animal-themed kids wallpaper will work perfectly for a playroom or a nursery but isn't something that will work for older kids. So if your child is older than 5, you might want to stray away from these types of patterns.
5. Black and White Peel and Stick Wallpaper
I know that black and white is not a design per se, but it is a style, and it is a style that is really taking over. Black and white can be used for any age group as well as it works with almost any theme. You will use a white background, and then just about any design will look good in black. If that is arrows, stripes, flowers, or any design you can think of. With this type of versatility, it really opens you up to be able to use black and white with almost any theme. It also works with ages from a newborn to a late teen without having to make any changes.
So if you are looking to make changes to your child's room, any of these five themes above will ensure that your child has one of the cutest looks around. So don't hesitate to use peel and stick wallpaper to help give your room a focal point as well as set the vibe.