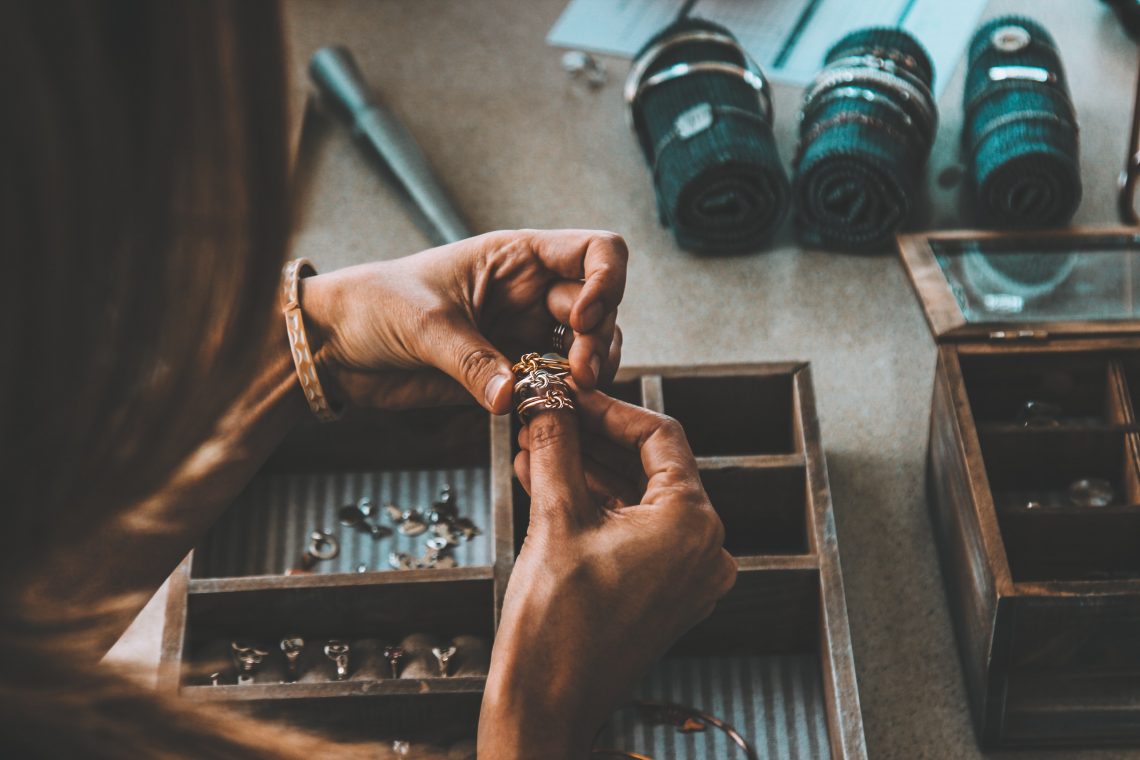 How to Build a DIY Custom Box for Your Religious Jewelry
Each and every piece of religious jewelry you own has a special meaning and sometimes it almost feels sacrilegious to tuck it away in the jewelry box where you place all your other pieces when you are not wearing them. Although you could always buy another jewelry box to keep your treasured religious items separate, it seems as though much of the meaning would be lost. You are, after all, a work in progress in your Catholic faith, so why not make this a work in progress as well? It might not be as complicated as you imagine with the right set of tools and a bit of wood you may already have. Here is how to build a DIY custom box for your religious jewelry.
Basic Materials You Will Need
Before looking at the tools you need, it is important to see exactly what type of material you would like to use for your DIY jewelry box. Sometimes when you order a case of altar wine it comes in a wooden crate, which you can then break down for the wood you will use in your religious jewelry box. Consider for just a moment the symbolism in making a religious jewelry box from the wooden crate the altar wine came in. Both the blood of Christ and your religious jewelry are statements of faith and so the use of this particular wood is rooted in symbolism.
Other materials you need would be velvet for the liner, and here we suggest royal purple. We are talking about the King of Kings after all! Don't forget stain and varnish for the finish and if you have a die-cast cutter like a Cricut, you could decorate the exterior with amazing religious icons that would go on prior to the varnishing stage.
Tools You May Need for a DIY Project Like This
You really won't be needing any heavy tools for a project of this size, as the wood is not very thick, but you will probably need a miter saw to cut the angled edges to fit securely in place as you piece it together. You will also probably need a drill, a drill bit set, sandpaper, and/or a sander. If your electric drill functions also as a screwdriver, then you will need a set of bits for that as well. One that comes with both flat head and Phillips head bits would be perfect.
The Finishing Touches
A box like this doesn't need to be constructed with anything more than the joining pieces sanded to a 45-degree angle. You will glue them together but for the top of the box, you will also need small hinges. As mentioned above, you can finish the religious jewelry box with die-cast vinyl cuts from a Cricut machine or any of the comparable brands on the market. Did you know that wood can be sublimated as well? Simply print the image you want on sublimation paper and apply it to the flat top before assembling it with the hinges. You can customize images to also make a statement of faith.
You don't need to be a handyman to construct a DIY religious jewelry box, but you do need a bit of patience and a lot of faith! You can do this if you try but if all else fails, there's always going to be a "How to" video on YouTube that you can follow step by step when building your own.
Photo by kylefromthenorth on Unsplash