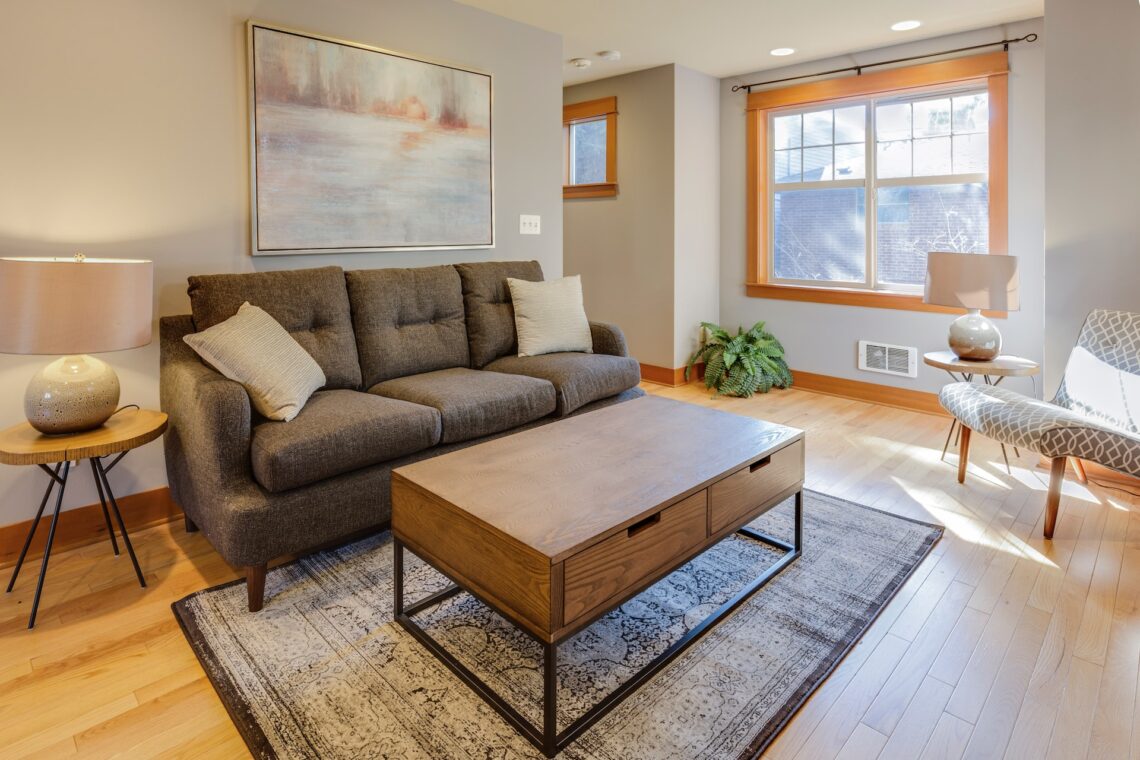 Creative Design Tips For A Small Living Space
Real estate prices are skyrocketing beyond imagination. As a homeowner, you may have to settle for a small space that fits into your budget. Although you may have some qualms about living in such a house, you can always look at the positive side. Smaller homes require less energy to heat and cool, so you need not stress about long utility bills. Moreover, you can design it into a dream home with a little creativity and effort. Let us share a few creative design tips for a small living space.
Maximize storage
More storage means you can fit all your stuff in a small home, so you must find ways to maximize it. Ample storage also enables you to minimize clutter smartly. Fortunately, you need not spend a fortune to make the most of the available square footage. Check your options to create overhead storage. At the same time, you can invest in double-duty furniture for more. Using hooks and installing floating shelves on the walls are some other ideas worth trying.
Give purpose to every nook
Another easy tip to design your small living space is to use the nooks and crannies purposefully. For example, you can set up a cozy reading nook or a tiny office in the area under the staircase. Alternatively, consider adding some shelves for storage. You can even convert it into a playroom area for your kids. A simple idea can help you build a beautiful zen zone out of nothing.
Make spaces multifunctional
Homeowners often struggle with small space constraints when they have unexpected guests. In fact, the problem may get more daunting as your family grows. But experts at dSpace Studio recommend making spaces multifunctional to overcome your constraints with minimal effort. For example, you can install a built-in bed in the study area to transform it into a guest bedroom when required.
Tear down a wall
You may feel claustrophobic in a small home, but you can opt for a little makeover by tearing down a wall or two. For example, consider taking down the wall between the living room and the kitchen. Alternatively, you can open up the area with a half-wall if you want more privacy from your guests. An open design gives an impression of spaciousness and looks trendy, so it is definitely worth a try.
Design Tips – Let more light in
Another simple tip to design a small living space is to maximize natural light inside your living space. The benefit of letting light in extends beyond lowering your energy bills because it makes the house appear more open and spacious. You can redesign the windows and opt for tall, wall-sized ones. Hanging sheer curtains is a good idea. Placing furniture strategically can also make a difference.
Small spaces are practical for home buyers on a tight budget. The good thing is that you can design the place creatively to make it appear spacious and open. Try these simple expert-backed tips to make the most of the available floor area.
Photo by Francesca Tosolini on Unsplash