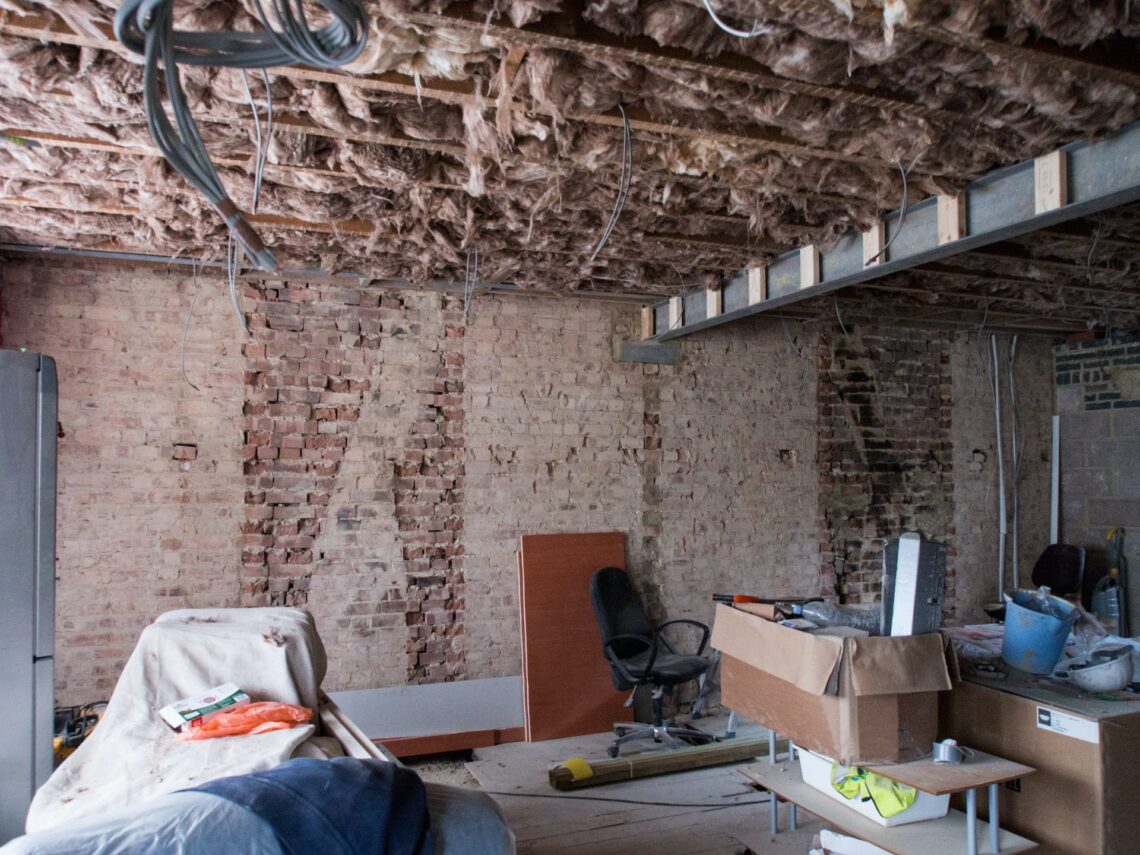 Ways to Make Your Next Home Renovation Project Easier
Home renovations can be a daunting task, from budgeting to planning and execution. But with the right preparation and organization, you can make the process easier for yourself, your family, and your contractor. In this blog post, we have discussed some tips on how to make your next home renovation project simpler and more successful. We will also touch on some of the common mistakes that people make and how to avoid them. So whether you're a first-time renter or an experienced home renovator, these tips will help you get the most out of your project.
) Hire Experts For Moving Loads Safely
Moving heavy loads or bulky pieces of furniture can be challenging and dangerous. Hiring a professional mover is the safest way to move large items, as they can provide you with the specialized equipment needed to do so safely. They will also ensure that your items are moved quickly and efficiently, which can help save you time and money in the long run. Experts at Rud state that lifting points should be of top quality, ergonomics, and safety in lifting technology and load. That way, you won't have to worry about risking damage to your items or hurting yourself. Additionally, you can also count on the professionals to carefully create and store your items for later use. They will also be able to provide you with vital advice on how to make your home renovation project easier. So if you're looking to get the most out of your project, hiring a professional mover may be the best way to go.
2) Declutter and Clean Before the Renovation
The last thing you want when starting a home renovation project is to work in an environment that's cluttered and dirty. Before the work begins, take some time to declutter your space and clean it thoroughly. This will make it easier for your contractor to do their job and will reduce the risk of any damage caused by debris or dust. Additionally, this gives you an opportunity to get rid of items that you no longer need or want so that you can start fresh with new furniture and decorations once the project is finished.
3) Make A Detailed Plan Of The Project
Creating a detailed plan for your home renovation project can be helpful in many ways. This includes outlining all tasks involved in the remodeling process, scheduling a timeline for completion, and listing the materials and tools you'll need. Additionally, having a plan in place can help ensure that everyone involved knows exactly what they need to do and when they need to do it. Having a plan will also make it easier to budget your project since all expenses, such as labor costs, can be accounted for ahead of time. Also, by having a detailed plan, you are less likely to forget any important steps in the renovation process.
4) Consider Working With An Interior Designer
Interior designers have expertise in creating beautiful rooms that are both functional and aesthetically pleasing. They can provide valuable advice on how to maximize the space in your home while still achieving the desired look you're going for. Working with an interior designer from the beginning of your project can also help you stay within your budget and make sure all aspects of the renovation fall into place. Additionally, they can help you pick out furniture, paint colors, and other design elements that will make your home look amazing. This will also help make sure that your space is comfortable and inviting for you and your family. Finally, interior designers can help you make the most of natural light and ventilation to create a pleasant living environment.
5) Hire Quality Contractors
Hiring a qualified contractor is essential for any home renovation project, as they will be responsible for ensuring that the work is completed correctly and according to code. When interviewing potential contractors, don't be afraid to ask questions about their experience level and qualifications. You should also ask whether they have references from previous projects they have worked on so you can get an idea of their quality of work. Finally, make sure to go over the contract in detail before you sign anything, as this document outlines the scope of their services as well as any other terms and conditions associated with the job.
By following these simple tips, you can ensure that your home renovation project runs smoothly and successfully. Just remember to research all of your options, stick to a plan, and hire quality professionals so that you can get the results you're looking for. Good luck!
Photo by Brett Jordan on Unsplash