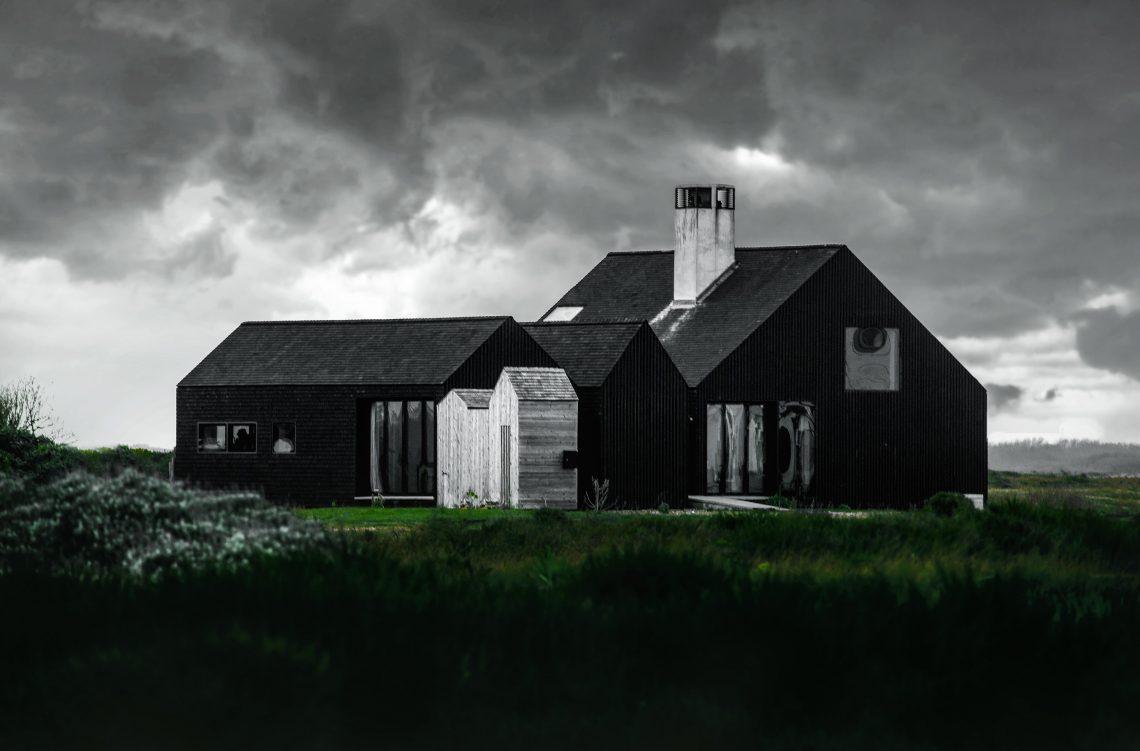 Could A Barndominium Be An Option For Your New Home
Wondering if a barndominium could be a great option for a new home? With prices for new homes on the high, it makes sense to consider various alternatives. Barndominiums are new but practical and stylish homes.
So, could a barndominium be an option for a new home? Barndominium is becoming a great option for new homes with a flexible interior space. With the rising construction costs of traditional homes, barndominium homes are great choices with affordable costs.
What's more, barndominiums give homeowners the choice of customising their interiors to suit their needs. Barndominiums are great choices for a new home encouraging great indoor and outdoor living spaces.
Could A Barndominium Be An Option For Your New Home?
If you're looking for a new home, the options are numerous. Traditional-styled homes have been the norm for years. However, the trend is changing with the high construction costs. More new homeowners are moving towards barndominiums.
There is a rise in barndominiums across most states. Furthermore, building a barndominium is viable and cost-effective. It's affordable as opposed to buying a traditional home.
What's more, building a barndominium gives you options of designs. There are several barndominium floor plans to consider to match your home interior design.
You can easily build a luxurious home and customize it accordingly. A new barndominium home can make your dreams come true when it comes to owning a new home. But why are barndos becoming so popular? Let's dig in.
What's a Barndominium?
Even before we get excited about barndominiums, let's get to understand them. Barndominiums are metal living structures with a living quarter inside. The homes are very affordable, energy-efficient, and pretty easy to maintain.
I'll get into their benefits shortly. They are designed from barns hence the name barndominium. Most remain to their true structures of a barn. The living space structures can include oversized garages, livestock sheds, shops, and even a stable under one roof.
There has been a lot of evolution in the construction of barndominiums. Nowadays, we have luxury barndominiums that also serve as rental homes. If you live in a rural area with enough land, a barndominium is a great option for you.
The Benefits Of A Barndominium Home
There are several things you stand to gain from a barndominium home. The first and most obvious is the price. Barndominiums are pretty affordable compared to traditional homes. You'll save money on every aspect of a barndominium. Lower construction costs are the main factors that draw new buyers. The cost ranges from $90 to $150 per square foot which is way less than traditional homes.
However, the price can greatly increase depending on how you intend to customize it. Extra costs come in terms of cabinetry, floor finishings, bathrooms, countertops, and other interior features you might want to add.
Below are the extra benefits you stand to gain.
Less time to build: Barndominiums take less time to build than traditional homes. You can have a new place in two weeks. This is possible because materials are ready and just some assembly is needed.
High durability level: The buildings are made of steel making them extremely durable. You can be sure of long-lasting durability and minimal maintenance costs.
With a steel barndominium, you can live for a whole decade without any external maintenance. Unlike traditional homes where you need to worry about roof repairs and renovations, barndominiums don't require much of these costs.
Dual-purpose solution: The homes provide homeowners with versatile use. They can work in an office, shop, garage, and living space. You can create different designs to suit different home needs.
Spacious: barndominiums are quite spacious and can make interior organization a lot easier. They feature partitions instead of walls to subdivide the interiors. This also makes decorations a lot easier.
Energy-efficient: When it comes to heating and power, barndominiums consume very little power. They are energy-saving, taking very little in cooling and warming. You'll experience 25-50 percent fewer energy bills as opposed to traditional homes.
Safe and reliable: The sturdy steel structure makes barndominiums pretty safe and solid. They can withstand tornadoes and other weather elements making them safe for the whole family.
Cons Of Barndominiums
Despite the numerous benefits, there are a few cons to be aware of. These include:
There is the issue of rotting for wooden frames and rust for steel frames. Rust and corrosion are prevalent in tropical areas.
While they are relatively cheap, there is a cost element to do with interior decor
Some areas might have regulations that prevent the construction of barndominiums. This is common, especially in cities.
They are not ideal for multi-story buildings
They transfer a lot of sound from outside.
Despite the cons, barndominiums offer more than what you stand to gain. They are extremely popular in rural areas and make a great option for a new home.
Before you Start Building
Before you start building one, there are a few things to consider. These considerations will make it easier for you to construct your dream home. They include:
Getting A Piece Of Land
If you have a piece of land where you intend to build a home, then you're lucky. However, if you don't have one, consider buying one in a place you can settle. Consider land close to essential amenities like water and electricity.
Building Location And Codes
You need to choose an ideal location and meet the necessary building codes in that area. Luckily for you, most rural areas don't have strict building codes as most cities.
Selecting A Choosing A Construction Company
Next, you need a reliable and experienced construction company to build your home. Consider builders with experience in building barns.
Barndominium Interior Design
With your barndominium set up and ready, you'll need to design the interior to match your preference. Interior cost designs vary greatly depending on what you want in your new home.
The best part is that the barndominium interior offers ample space for flexible design. Create an interior layout sketch to match how you want to live.
A few tips to help design the interior space include:
Using large furniture to fill large living spaces
Flocking furniture together to create small areas within spaces
Sticking to one colour palette to match areas
Creating an open kitchen
Overall, interior design for barndominiums can be anything you want. After all, the home is spacious and you can fit anything.
Bottom Line
Well, that's it from me! Could a barndominium be a great option for your new home? Yes, and without a doubt. Barndominiums are exceptional and offer ample space.
They are also flexible, providing homeowners with versatility and multiple interior décor designs.
Photo by Alexander Andrews on Unsplash