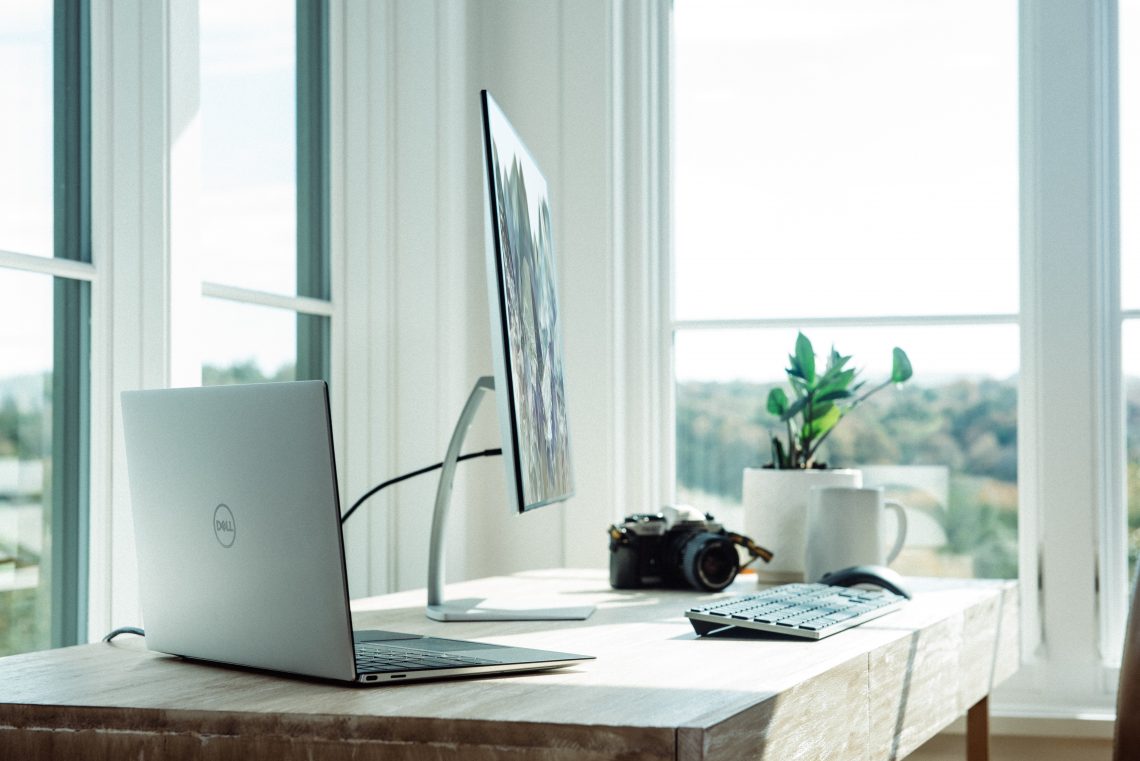 Make Your Home Office More Special With These 4 Fun Ideas
Whether your home office is for remote work, running your business, or just an organized space for paying your bills or simply reading or writing, it should be a space that allows for your creativity to flow and gets you to focus on your work without getting distracted. But most often, home offices are so neglected that most people prefer to work anywhere but there. With the rising popularity of remote working, having a functional home office has become imperative if you want to successfully manage your work from home.
If you don't set aside a working space separate from the rest of your home, you're most likely to get distracted from work and end up wasting hours when you should've been productive. To avoid this, your designated office space should be designed in a way that oozes comfort and creativity. It should be a space that you spend time in, not because you have to, but because you want to. Here are 4 fun ways you can spruce up your home office and make it more special to you.
1.  Style A Gallery Wall
Your space should be able to inspire you, while also reflecting your unique taste and personality. So, set aside a wall and decorate it with pictures that speak to you. Even if your work isn't related to art, you can never go wrong with beautiful pieces that add value to your space. Plus, if you create your own artwork, you can always get it framed and use it to decorate your gallery wall. You can also opt for framed inspirational quotes to bring some color into your space. Make sure you style this gallery wall against a neutral wall to ensure no color clashes. To get an idea of how your selected art pieces would look, you can first arrange them on the floor and then decide on the best layout.
2.  Get Layered Lighting
Your office space needs to have plenty of light so that you don't have to strain your eyes and deal with headaches all day. This factor is even more important if most of your work is on your computer or laptop. Make sure you position the computer such that there's no glare from the window. You can also try layered lighting to make the room look and feel great. Plus, it's not that hard to layer your lights, and it actually makes your space more illuminated and functional. For layered lighting, all you need to do is utilize multiple light sources to illuminate the room properly. There are three types of lights that should be used to achieve a layered effect:
1.   Ambient Lighting 
Ambient lighting is used to provide a glare-free illumination in the room. You can use wall, ceiling, and floor lights for this task. The most common light fixtures for ambient lighting include flush mount ceiling lights, pendant lighting, chandeliers, wall sconces, torchiere, or LED tape lights.
2.   Task Lighting
Task lighting is essentially the most important part of a layered lighting concept for your home office. They are specialized lights that are used to illuminate your task at hand without needing to strain your eyes. These include downward-facing pendant lights, desk/table lamps, and undercabinet lights.
3.   Accent Lighting
Accent lighting is used to highlight a statement furniture piece or a piece of artwork. In this case, it can be used to illuminate your gallery wall or bring attention to some other décor your office space has. Accent lighting should always be three times brighter than the surrounding ambient lighting to have a good effect.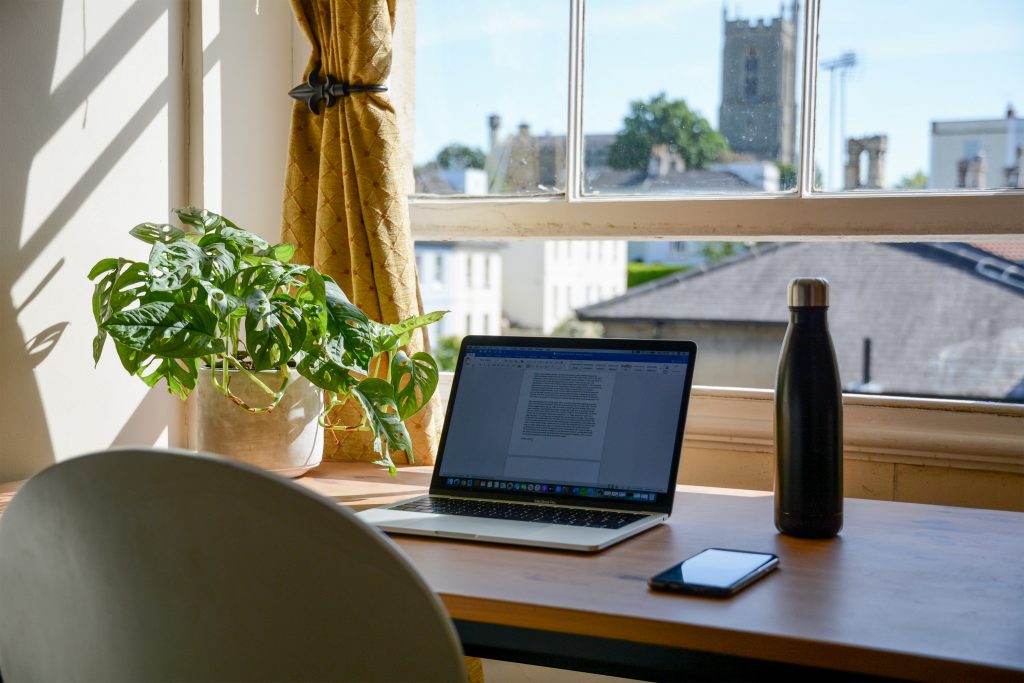 3.  Personalize Your Accessories 
Nothing reflects your style better than personalized office items that are both cute and chic. There are all kinds of accessories in your home office from the desk lamp, to the chair, to the desk itself. You can also personalize your mousepad or other tech items. This will add a touch of your style to the room, and make you feel more comfortable, or even happy when spending time in your home office. 
4.  Bring Some Green Into Your Space
Your workspace shouldn't just be filled with stacks of papers, files, and cables. To add some versatility, bring some green into your space by adding plants of all shapes and sizes. Everyone loves plants as they bring a refreshing change to your indoors. Even if you're someone who can't take care of plants regularly, you can try plants that don't need too much maintenance, like succulents. They will bring a boost of color and refreshing smell to your space and make it more relaxing.
Your office space should be both functional and comfortable if you want to effectively manage your work from home. There are many ways you can design your home office, and different themes you can use. Whether you choose to stick with a minimalist design, or a modern one, your space should reflect your style and individuality.