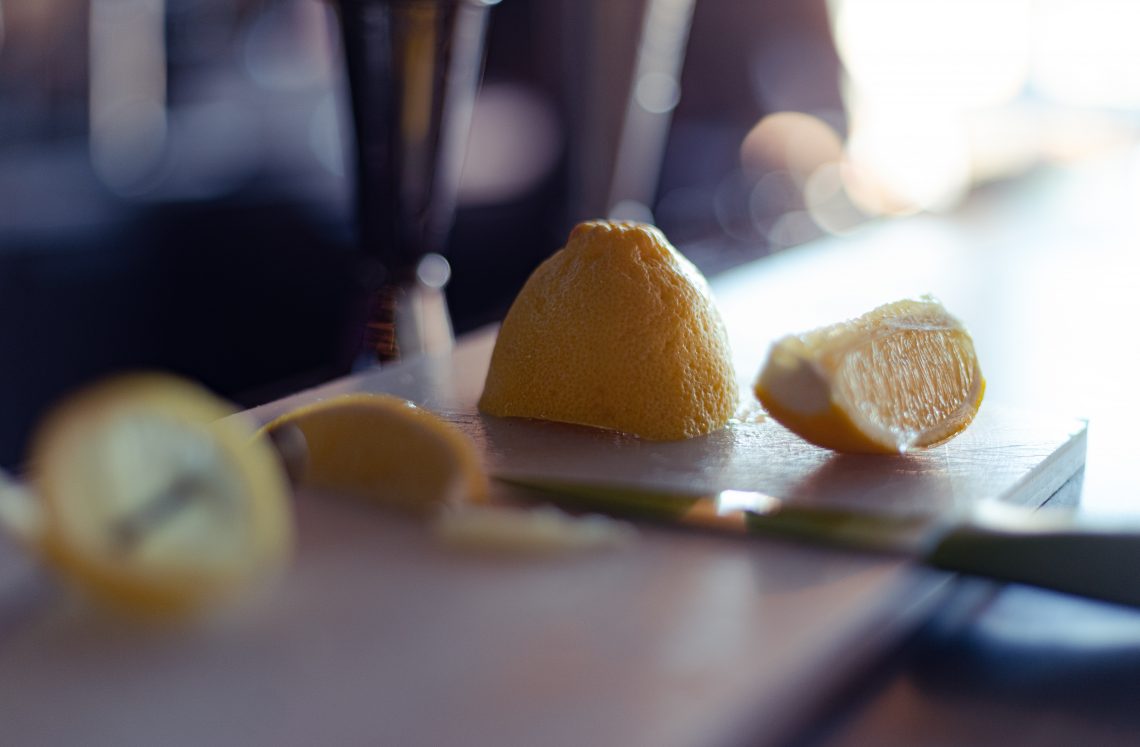 Concrete vs Quartz Countertops – All You Need to Know
Homeowners looking for a quick kitchen revamp can give the interiors a new lease of life by replacing outdated countertops with new ones. The makeover begins with researching the perfect countertop material for the kitchen space that meets homeowners' functional and aesthetic needs. Various countertop materials like concrete and quartz are some of the most popular options. Concrete and quartz have pros and cons, it is vital to understand the difference and choose the one that fits your kitchen and bathroom requirements. Without creating any further confusion, take a look and discover all about concrete countertops vs quartz countertops. If you want to learn more about quartz countertops, you can click the following link to find more posts that can help you refurbish the look and feel of the kitchen space. For now, let's start with concrete countertops:
What are concrete countertops?
Concrete countertops are made by pouring one part of cement and three parts of sand into molds. The mixture is then dried and cast into countertop pieces. Concrete countertops require sealing to make them nonporous and stain-resistant.
Concrete countertops are not limited to going with modern kitchen design styles. It can pair nicely with any kitchen style and blends with white tiled walls and light gray cabinetry. Homeowners can acquire a clean and neutral look with concrete countertops.
Why do homeowners choose concrete countertops?
Concrete countertops come with various advantages and disadvantages. Here are why homeowners often choose it as a countertop material.
Color variants
Concrete countertops are not limited to only gray hues. It can be customized to achieve any countertop color. Homeowners can attain a colored look by dyeing the concrete with the desired color. The color is mixed with integral pigments and applied to a concrete surface to achieve the preferred look.
Durability
Concrete countertops are robust but have an increased risk of developing cracks. It requires a professional to repair the cracks in the concrete countertops. Moreover, it also requires sealing to resist stains and heat. However, if taken care of, concrete can last for a long time. No other countertop materials can match its unbeatable durability if a concrete countertop is made correctly.
Maintenance
Concrete countertops are hard in structure. It makes the countertop material hard to chip off. A concrete countertop requires sealing every few years. Once the sealing is done, it doesn't stain and harbor bacteria. Homeowners can easily clean the countertop with mild detergent and fiber cloth.
What are quartz countertops?
Quartz countertops are made from an engineered stone using quartz crystals, polymer resins, and pigment. It is hard like granite, and is highly durable. Quartz countertops are available in a multitude of color choices and materials. It makes a top choice among homeowners for bathroom and kitchen makeovers.
Investing in quartz countertops is worth it. Quartz blends with modern and contemporary kitchen designs. The quartz can be fabricated to any size and shape. In addition, the different hues of quartz bring texture and dimension to the kitchen space giving it a neutral look.
Why do homeowners choose quartz countertops?
Continue reading to take a look at the following reasons why homeowners should go for quartz countertops:
Color variants
Quartz is an engineered stone that comes with a multitude of color options. Homeowners can choose from various color and design options. Quartz is consistent in colors and patterns. Therefore, homeowners can find it ideal to choose among the countertop materials.
Durability
Quartz countertops are nonporous. It is not affected by scratches and is resistant to heat and stains. It does not require any sealing. Homeowners can use hot pads and trivets to place hot utensils to increase the countertop shelf life.
Maintenance
Quartz countertops are incredibly tough, but homeowners must use the cutting boards as a preventive tip. In addition, the quartz countertop is easy to maintain. Homeowners can use a fiber cloth and mild detergent to wipe away the spills. It does not leave any marks on the countertop.
Concrete countertops vs quartz: which countertop is right for homeowners?
Homeowners can choose between quartz and concrete countertops leaning on budget and kitchen needs. But, of course, it's completely a personal choice to choose quartz vs concretecountertops. Here are a few factors one can consider to choose the best countertop for the kitchen space.
Appearance
When it comes to appearance, concrete countertops have limited possibilities in color options. It has to be dyed to achieve the desired color tone, which is not permanent.
However, quartz has endless choices regarding colors and design patterns. It gives important choices that can mimic natural stones. The three-dimensional appearance tends to offer an overall depth to the kitchen space.
Suitability for outdoor use
Concrete countertops have gained popularity among the growing outdoor backyard kitchen trends. The functionality and design flexibility makes it an ideal choice for outdoor use.
The quartz loses its shine and fades away when exposed to UV rays. It slowly starts getting weaker when used for outdoor kitchens. Depending on outdoor usage, a concrete countertop can be the best choice.
Environmental impact
Concrete countertops manufacturing consumes a lot of energy, creating environmental pollution. However, quartz is manufactured naturally from stones that do not impact the environment.
Pricing
Concrete and quartz are the higher-end surfaces for the countertops. Unfortunately, both are considerably pricey when compared. Concrete is more expensive because of the complexities involved in the installation. Quartz countertops are comparatively less pricey than concrete countertops. Installation takes a few hours, and homeowners can begin using it immediately.
It isn't easy to decide easily on concrete vs quartz countertops which is a better choice for homeowners. However, depending upon the requirements and other factors, one can choose the option that suits their needs.
Concrete vs quartz countertops: All you need to know — Conclusion
Now, homeowners might know all about concrete and quartz countertops. It is safer to say that both embark on a popular choice among homeowners. They both are reliable, regular maintenance is needed to retain the lust of the material.
If homeowners look closely between the concrete countertops vs quartz, then quartz is eminent. The unbeatable strength, heat, and stain resistance make it the top choice compared to the other countertop materials. Consider the post and decide what works best for kitchen or bathroom remodeling.
Photo by Daniel Herron on Unsplash