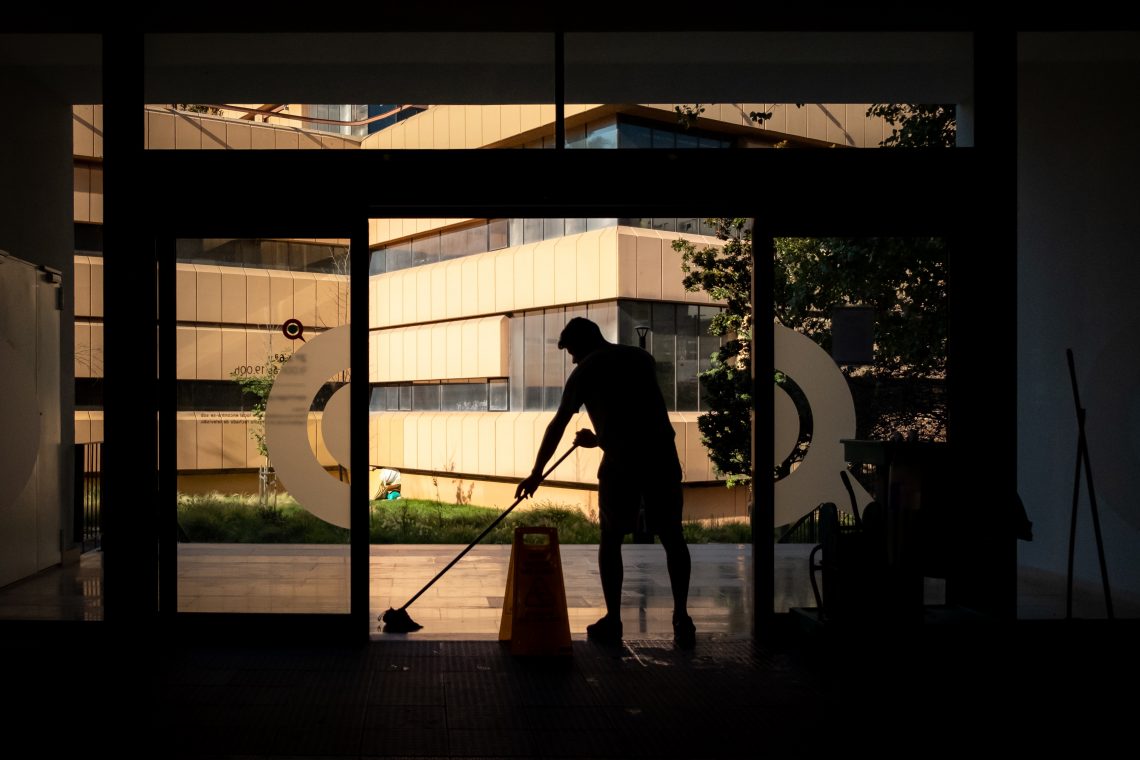 Cleaning Safety: 6 Reasons To Hire A Professional Cleaning Service
Cleanliness is happiness, but it is not exactly easy to keep your house or apartment clean and tidy every day, especially when you have to consider a weekly deep clean or spring cleaning, especially when you already have to raise kids or have a job, or both. So today, we are going to give you six reasons to throw off this burden and pass it on to a professional cleaning service, so you can safely ignore those pesky cobwebs in the corners and the crumbs under the dinner table.
Professionals Are Professional
Having busy schedules can make all the house chores difficult. You need someone you can trust to help take over. For instance, a janitorial service has experts that know how to clean your house or workplace and what products to use so that your kids or pets won't get sick. As hard as you might try, you simply won't be able to reach the same level of perfection as a professional will, and this is a universal truth applicable to everything. They have the right tools and knowledge to clean from top to bottom without breaking something by accident, so even the most stubborn, hidden, and time-consuming areas will be fresh and clean.
More Time for You and Yours
Cleaning can take up an insane amount of time and energy, especially when it has to be done properly and thoroughly. When you let someone else step in and take over, you are free to go and spend quality time with your family and friends, not having to worry about your time being cut short by another table leg needing to be polished. You will have more time for yourself and more time to pursue your interests and personal goals, be they personal, professional, or anything in between.
You Decide When
Your home, your time. You make the schedule, you decide what needs to be cleaned and when, and the cleaning service will accommodate you. This helps to get rid of the pressure of cleaning, as now a clean property is always just a call or a few texts away. You can even have special schedules for special occasions, such as family dinners, celebrations, etc. No more frenzied last-minute rushing around the house, duster or mop in hand, as the clock ticks ever louder, reminding you of the approaching guests and their scrutiny.
Save Money on Supplies
The cost of all the cleaning supplies really builds up over time. While you should obviously still have a vacuum, broom, and the basics for day-to-day cleaning, you can stop purchasing expensive supplies if you hire a professional cleaning service. They will come to your home with all the necessary equipment and supplies they will need to do the job efficiently, and because they are professionals, they will also know which products are of better quality and which tasks suit you most.
Professional Cleaning Service because You Just Don't Like Cleaning
And honestly, who really does? Cleaning is a chore by every definition of the word, and if it just feels like another job you have to complete, just cut it out of your life. By hiring professionals, you can step back and get on with what is important for you and your family. This is reason enough for most people to just stop doing all the work by themselves, especially if they already have other, more important responsibilities, such as a job or children, and can't spend hours cleaning every corner of the house.
Enjoy a Healthier Environment
Harmful airborne bacteria or mold buildup can affect people who suffer from allergies or respiratory problems, such as asthma, and these symptoms will often be worsened by being in a dirty environment. Even people without pre-existing conditions can find themselves with skin infections, or flu-like symptoms, or in some cases, even develop more serious problems, such as breathing problems, as is often prone to happen in the UK, where houses are often not built optimally, and then aren't cleaned well later on. Hiring cleaners will mean that your property will never reach the point of actually being hazardous to your or your loved ones' health.
Life is very busy and is already difficult enough as it is without adding tiresome domestic chores to the list, so why not allow the professionals to take the burden off of you and ensure that your home is clean, fresh, and healthy for all its residents. We now live in the modern age for a reason, and there is no real argument as to why we should not enjoy the comforts that come with it.
Photo by Gil Ribeiro on Unsplash