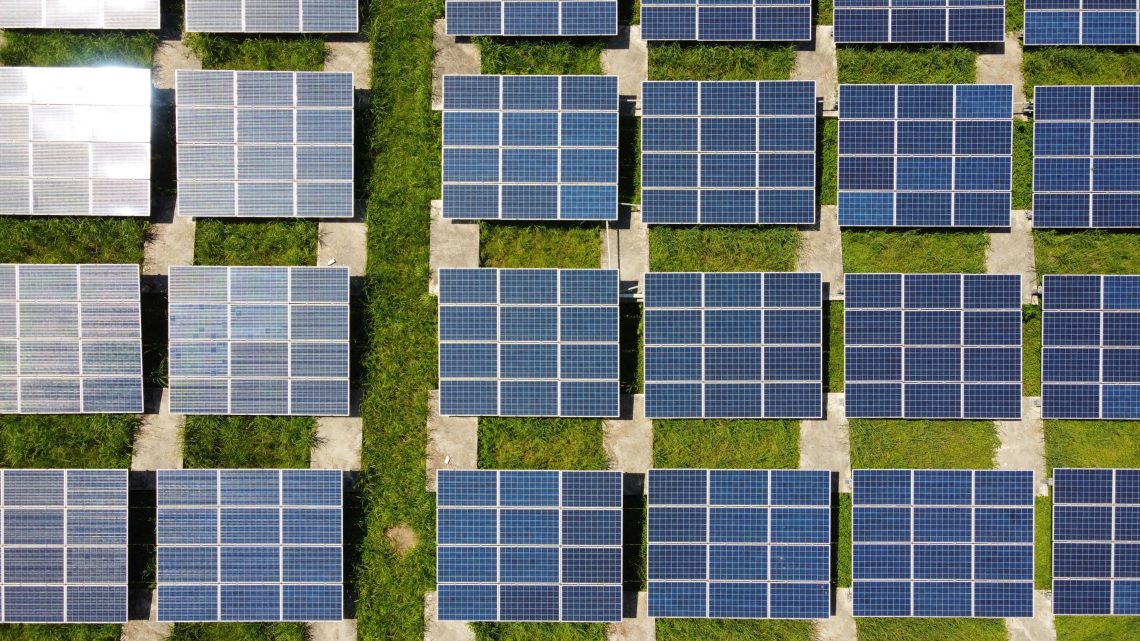 Why the World Needs More Solar Power Systems for Homes and Businesses
Solar power is the solar energy observed and derived directly from Sunlight that can be converted into thermal or electrical energy. Photovoltaic cells are used for this purpose also nowadays solar panels are trending commonly that can serve the very purpose of converting solar energy into electrical energy.
The expenditures and costing on Solar panel at initiative stages of installation in your home or office is effectively high. But later on, the electricity being generated via solar panel saves loads of your expensive electric bills and saves your budget cut plans for long-term planning.
You might also search and exploring for the reasonable answer why the World needs more Solar power systems for better renovation of their homes and business development? If your response is positive congrats you are following the right path. We are right here to solve your chaos and answer all your queries that are troubling you. Hopefully, this article would satisfy all your struggles.
SOLAR POWER
Solar power is the energy absorbed from the sun that is used as fuel to charge your home appliance when converted into electrical energy. This solar power of solar energy can also be transformed into thermal energy directly or indirectly.
WHAT IS A SOLAR POWER SYSTEM?
The photovoltaic cell that converts pure and clean solar energy derived from SUN into electrical energy is known as a solar power system. You can use this solar power to light up all of your house appliances at very low-cost electricity. Not only solar power system save your expensive electric bills but also it would heat your home and serve as a water boiler. But the drawback or negative impact of this product is it carries loads of space in your house. Also, this solar power is temperature and weather-dependent. For instance, it would never serve you in chilly winters, foggy season, and rainy weather also its working efficiency drops down during the night.
WHAT IS A SOLAR ENERGY STORAGE SYSTEM?
The solar energy storage system is capable of storing solar energy than converting it into electric energy and transform it into home equipment.  First, you charge your solar energy system via solar power then the charged solar energy storage system is used to charge home appliances. Once Sun goes down you can now charge your electric equipment using this solar energy storage system that displays enough storage capacity.
SOLAR PANEL
The module of photovoltaic cells arranged in an assembly pattern is commonly known as a photovoltaic cell or solar panel. Whereas you can study in detail photovoltaic cells use solar energy to generate electric energy and thermal energy. Moreover, the system of the solar panel is considered as an array of photovoltaic cells that are mounted in the framework.
A photovoltaic cell or solar panel will use photons derived from the Sun to generate electrical energy then can charge more than 80 % of your home electric devices.
WHY THE WORLD NEEDS MORE SOLAR POWER SYSTEMS FOR HOMES AND BUSINESS?
The answer is simple yet straight as you can see that solar power systems are the source of generating and providing you electric energy at the cheapest rates. The electric bills are influenced positively and you will notice a remarkable reduction in your monthly and annual electric bills. Your budget-cut plans will succeed progressively. Undoubtedly the initiated installation charges are high when you set the solar panel on the roof of your home or office. But later on, you will see a noticeable reduction in your billing charges. Consequently, you can save more than you spend earlier on the installation process.
You will get a fresh renewable energy generating source.
You will notice a remarkable reduction in your electric bills.
Solar panels store enough energy to run diverse electric appliances.
It requires very low maintenance charges.
Solar power cleanup and freshens air yet it is eco-friendly and protects your environment from damage.
Solar power will keep your house enlighten during blackouts.
FEW OTHER PRODUCTIVE CAUSES OF SOLAR POWER
It is used for heating and water boiling.
Solar power will naturally ventilate your environment freshen the air.
You can enjoy a solar lighting system.
Creates volume and spacious look for your home or office interior.
It adds up value and worth to your commercial or domestic place.
CONCLUSION
Solar panels are trending among modern and educated natives in our society. The reason behind the successful journey of solar panels is its long terms benefits. As you can see the system will reduce the monthly expenditures you spend on electric bills. But the outcome is not so fast you do have to wait for a while. The initiative charges of fixing it and installing it in your house roof or office are quite expensive.
Photo by Anders Jacobsen on Unsplash