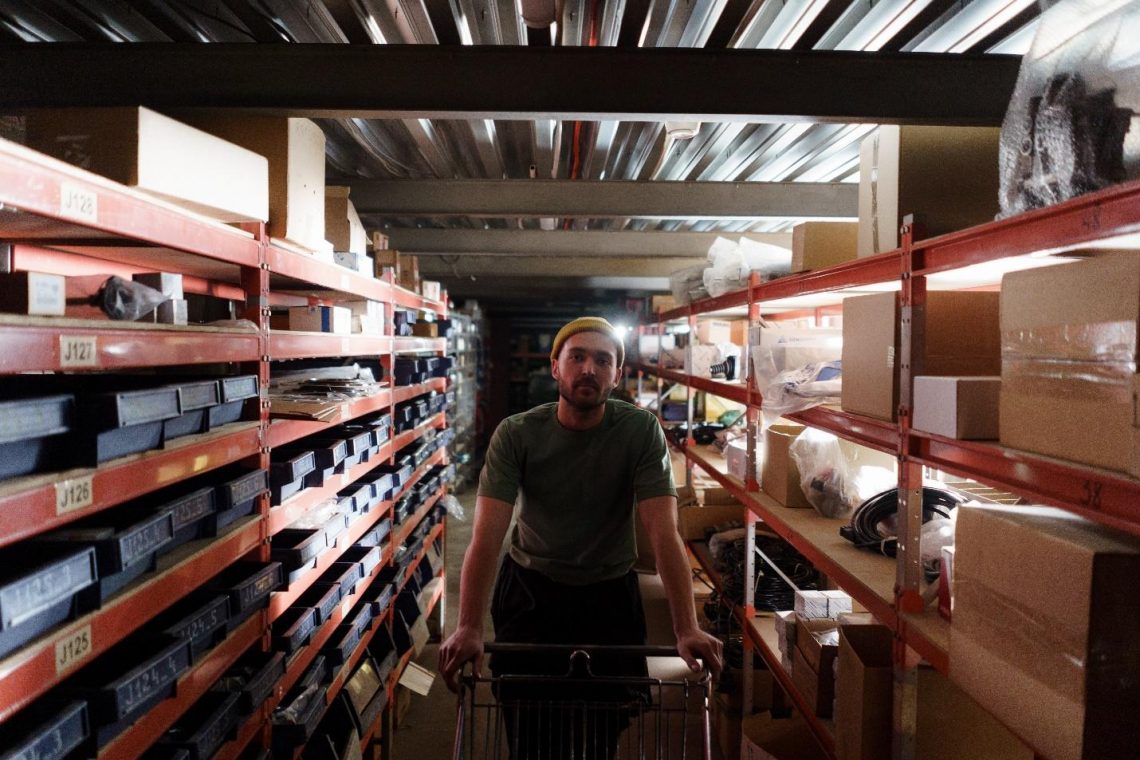 A Guide to Starting a Commercial Storage Business
Being an entrepreneur takes hard work, dedication, and extensive preparation. You will need to spend a year or more understanding the dynamics no matter how small the scale of the business you want to establish. This truth applies when you are starting a commercial storage business.
The commercial storage business is a smart industry to get into right now, especially since 1 in 4 Australians are downsizing their homes. Most of them like the comfort of a smaller space, but they need a place to store all their extra items, and that's why they seek commercial storage facilities.
The reason mentioned above is only one of the reasons people seek this service, making it an optimal business. Hence, this blog will give you a little guidance for starting your venture.
A Guide to Starting a Commercial Storage Business
Following are the first steps you must look into when you're starting a commercial storage business:
Conduct Industry Research
Starting any business requires preparation, and research is one of the fundamental parts of preparation you need to look into. This step will cover the scope of business, profitability, future forecasts, overall competition, etc.
This step will give you an idea about average earnings and expenses, which are critical for determining feasibility. Once you know about these factors, you can move to the next step.
Do a Regional Competitor Analysis
Your next priority should be studying how many competitors are present in the region you will be catering to and the range of services they offer. It will help you understand their positioning and create a unique positioning for yourself.
You should also include a target market analysis at this stage to determine possible gaps in the market. Knowing what customers want will help you identify the features to focus on when establishing and marketing your business.
Choose a Suitable Location
A commercial storage facility's location is critical to its success, so you must choose carefully. It should not be too far to reach but should also be on land that makes it easier to expand later on. You will need to consider the rules for establishing storage units to know how much space they will take up.
This step will be the final preparatory stage, and after this, you can get down to establishing the base.
Prepare a Business Plan
Compile the information collected during preparation and develop a formal business plan covering how you plan to create a sustainable business. The plan must include industry and competition analysis, present forecasts, feasibilities, and projected profitability, and present finance, recruitment, and marketing plans.
This business plan will be critical for securing investment, so it must be faultless.
Finalize Financing
Starting a business requires financing, and you will need to secure it from a stable source before setting things up. There are several ways to secure funds for your venture:
Personal finances – Using your savings (depending on how much money you have)
Interest-free loans from loved ones
Angel investors – independent investors who provide funding in return for business shares
Bank financing
Entrepreneurship is encouraged, so you will likely find several suitable packages using the banking routes, but they often come with conditions. You can also use a combination of the four mentioned above to maximise their benefits while mitigating their drawbacks.
Hire a Building Contractor
Your business will start getting a physical presence at this stage, so it will be exciting to see everything materialise finally. You need to hire a contractor for building the perfect shed for storage, and your choice will determine how well your business performs.
Consider the available options and their expertise before making the final decision to ensure you get the best service you can afford.
Recruit Talent
You need a team to support business management, so start recruiting the right people. Having a team will distribute the share of responsibility and leave you in a position to pay attention to strategy.
Talented candidates are generally reluctant about joining new ventures, so you will need to put some extra effort to ensure you get bright minds. The team will eventually grow when the business becomes more stable, but the first employees will be critical for business success.
Final Thoughts
Starting a commercial storage business will be draining initially, but following the recommendations in this blog will give you direction. I hope you enjoyed reading this guide and use it to create and run your entrepreneurial venture successfully.
You can also check out my other blogs for more recommendations about the topic.