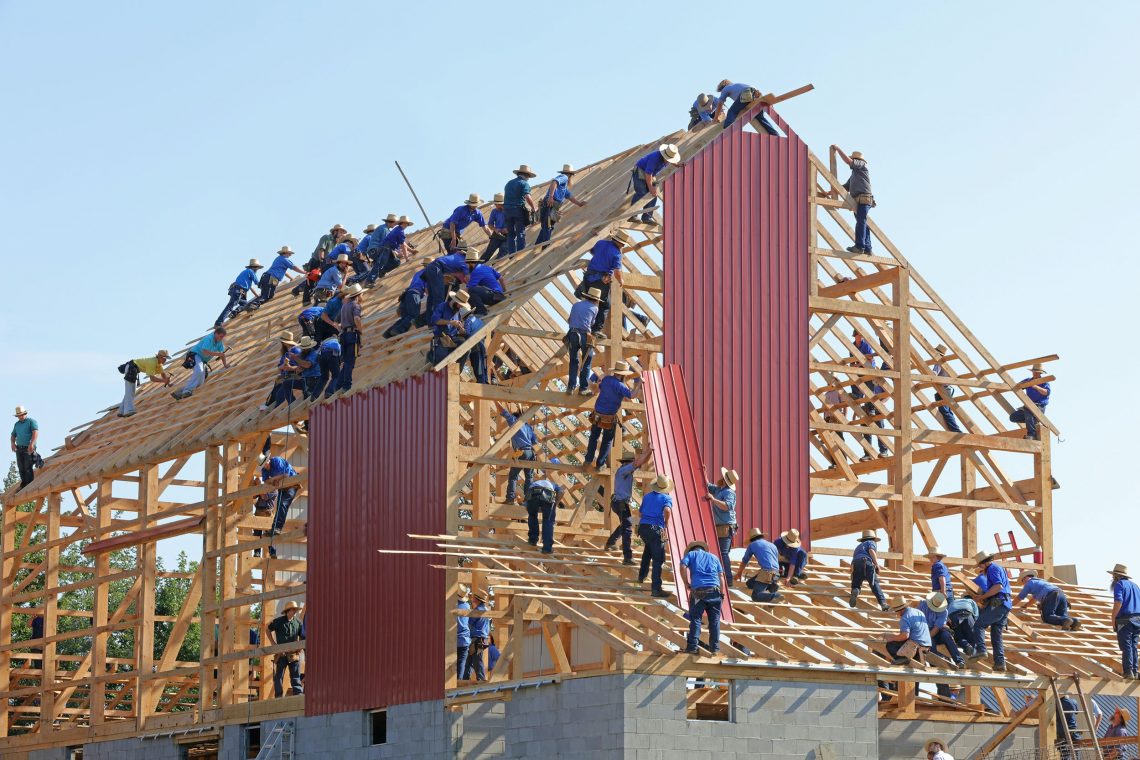 A Detailed Breakdown On How To Make A Plan When Starting To Build A House
When you're ready to build your dream home, the first step is making a plan. This may seem like a daunting task, but with a little help from the right people, it can be surprisingly easy. Here's a detailed breakdown of how to make a plan when starting to build a house:
Research Where You Want To Live
This may seem like a no-brainer, but many people rush too quickly into building a house without first researching and sketching out the desired areas. Many people find it's not until they've built the house of their dreams that the area they've chosen is subject to constant noisy roadworks and construction. Therefore, it's essential that you not only spend a day – but a whole weekend in the neighborhood in which you'd like to move. For example, you may initially think life in the city is the place for you, but upon spending some time in the area, quickly realize that it's not for you. A premier homestead community, such as the Round Mountain Reserve, for example, could turn out to be a much better option for you and your family. A premier homestead community is an appealing option for many reasons. For starters, these types of communities offer a higher quality of life than other options. In addition, they also provide residents with access to amenities and activities that are not typically available in other types of communities. Finally, premier homestead communities often boast beautiful surroundings and a sense of community that is hard to find elsewhere.
Talk To An Architect Or Home Designer
It is important to talk to an architect or designer before deciding to build a house because they will be able to help you create a home that is both functional and stylish. An architect and designer understand the building process and can help you turn your vision into reality. By working with a professional, you can be sure that your new home will meet all of your needs and exceed your expectations. In addition, an architect or designer can offer advice on how to best utilize your space, which can save you time and money in the long run. Ultimately, working with a professional is the best way to ensure that your dream home becomes a reality. So don't attempt to design or do anything yourself if you haven't a clue what you're doing. At the end of the day, your home is the most important and probably most expensive asset you'll ever own. Get it done properly the first time round so it's a home that you're proud of.
Look At Floor Plans Before You Build A House
Once you have an idea of what you want, it's time to start looking at different floor plans. There are many different types of floor plans for homes to choose from, it all really depends on how many people you're housing and your individual preferences. Some common examples include one-story, two-story, ranch-style, and split-level homes. One-story homes are typically the most affordable option, but they can be more difficult to maintain and may not offer as much privacy as other options. Two-story homes offer more space and privacy, but they may be more expensive to build and maintain. Ranch-style homes are a popular choice for families, as they offer plenty of space for everyone to spread out. Split-level homes are another great option for families, as they provide separate living spaces for different members of the family. Ultimately, it just depends on what you're looking for in a home and what type of floor plan will work best for your needs.
Choose The Right Builder
Not all builders are created equal! When looking for a builder for your home, it is important to consider their experience, reputation, and cost. You will also want to make sure that the builder you choose is licensed and insured. Additionally, you may want to ask for referrals from friends or family who have had positive experiences with builders in the past. Once you have narrowed down your choices, you can then begin to compare the prices and services offered by each company.
Get Financing In Place
Unless you're paying cash for your home, you'll need to get financing in place before you can start building. Work with a mortgage lender to get pre-approved for a loan.
Draw Up A Contract
Once you've found the perfect lot and chosen the right builder, it's time to draw up a contract. This document will outline the terms of your agreement, including the price, timeline, and any other important details.
Start Building!
The final step is actually starting construction on your new home. This is an exciting time, but it's also vital to stay organized and on schedule to ensure everything goes smoothly.
Build The Home Of Your Dreams
To build a house is a big undertaking, but it's also an incredibly rewarding experience. By following these steps and working with the right team of professionals, you can turn your dream home into a reality.