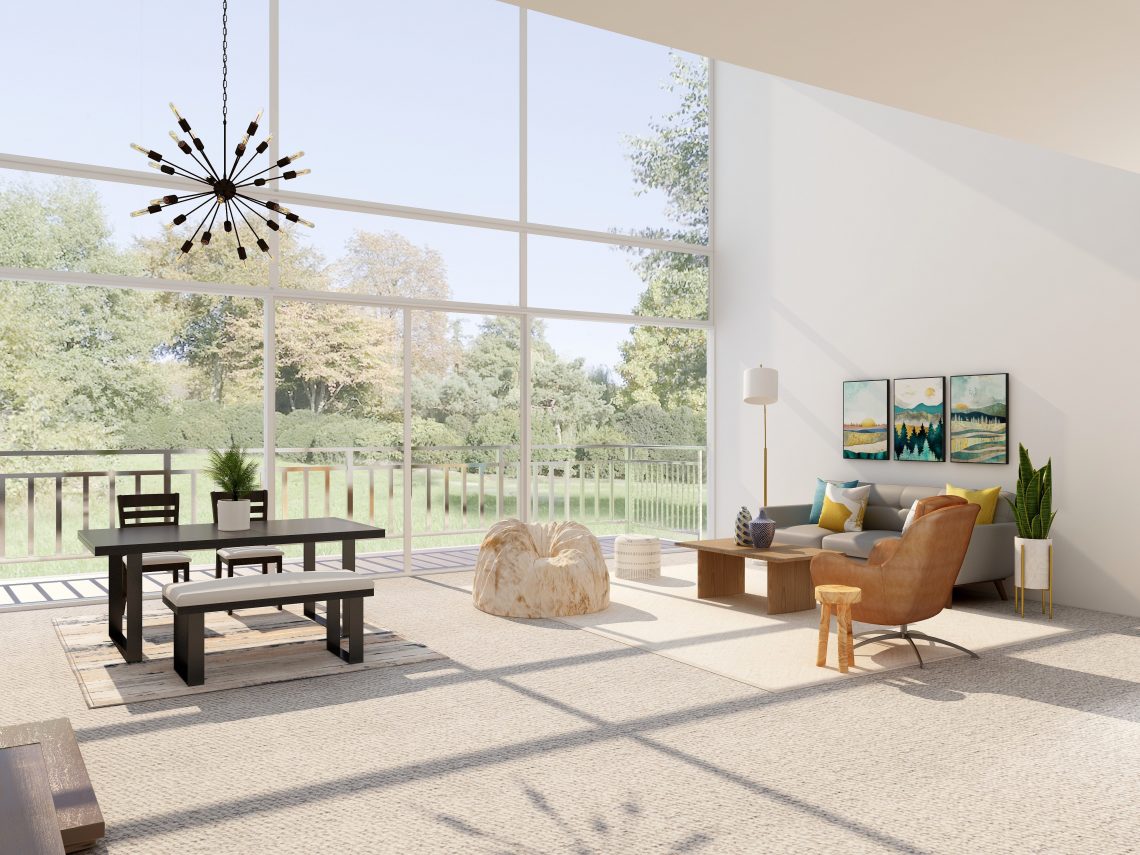 8 Ways to Spruce up Your Living Room
Creating a luxurious living room isn't only about buying high-end furniture and expensive accessories or hiring the most exclusive interior designs. Here are some affordable ways to spruce up your living room and make it the most attractive area in your house.
Get Functional Furniture
When you shop for furniture avoid only thinking about the design but also about how functional it could be for you such as pieces with storage functions besides the decorative ones. They help you save space because you will need fewer pieces and create a neater place with less clutter. It will make your living room look bigger than it is and get a minimal design. Less is more with this furniture option.
Paint Your Walls in Neutral Colors
Neutral tones are the best option for creating a luxurious look without spending too much money. They make the furniture and textural elements of the room stand out and never fail to be in trend. If you feel like adding a vibrant tone to the living room you can simply get a pillow or a lamp to add a fun touch. Neutral tones will work for any style you want.
Get the Most Out Of the Awkward Nook in Your Living Room
Use that awkward little space to your advantage, you can install some shelves and use it as a storage place, create a minibar, use it as a gallery or create your perfect reading nook. The options are unlimited when it comes to using that space.
Spruce up Your Living Room – Use Oversized Mirrors
Something as simple as using large mirrors in your living room can be enough to make it look bigger and brighter. They increase the room's appeal and reflect light as well as beautiful things in the space. They can help you hide any hole or imperfection in your walls.
Use Large Rugs
Rugs are one of the things that can completely change how your living room looks. They enhance your furniture and come in so many shapes and designs that you can always find one that fits your living room style.
Use Large Artwork
Choose a piece of artwork that reflects your personality and the style of your living room. It will not only be visually appalling but it will encourage your creativity and make you feel better every time you spend in the area. It gives a fresh vibe to your house. You can select a large piece of artwork or if your budget doesn't allow it just group many small ones.
Brick Slips
Brick slips are affordable and able to give any place a full makeover. They don't require a lot of maintenance and refresh your place. It works well with traditional and modern styles and external brick slips installation is quite affordable considering how long-lasting they are.
Invest In Unique Lighting Options
The right lighting can turn a simple living room into a high-end one. These days you have so many options to choose from according to the final result you want to achieve. You can use pendants, geometric scones, oversized light, and more unique choices. The ideal lighting can give your space a new dimension and enhance the best features in your living room.
Photo by Collov Home Design on Unsplash