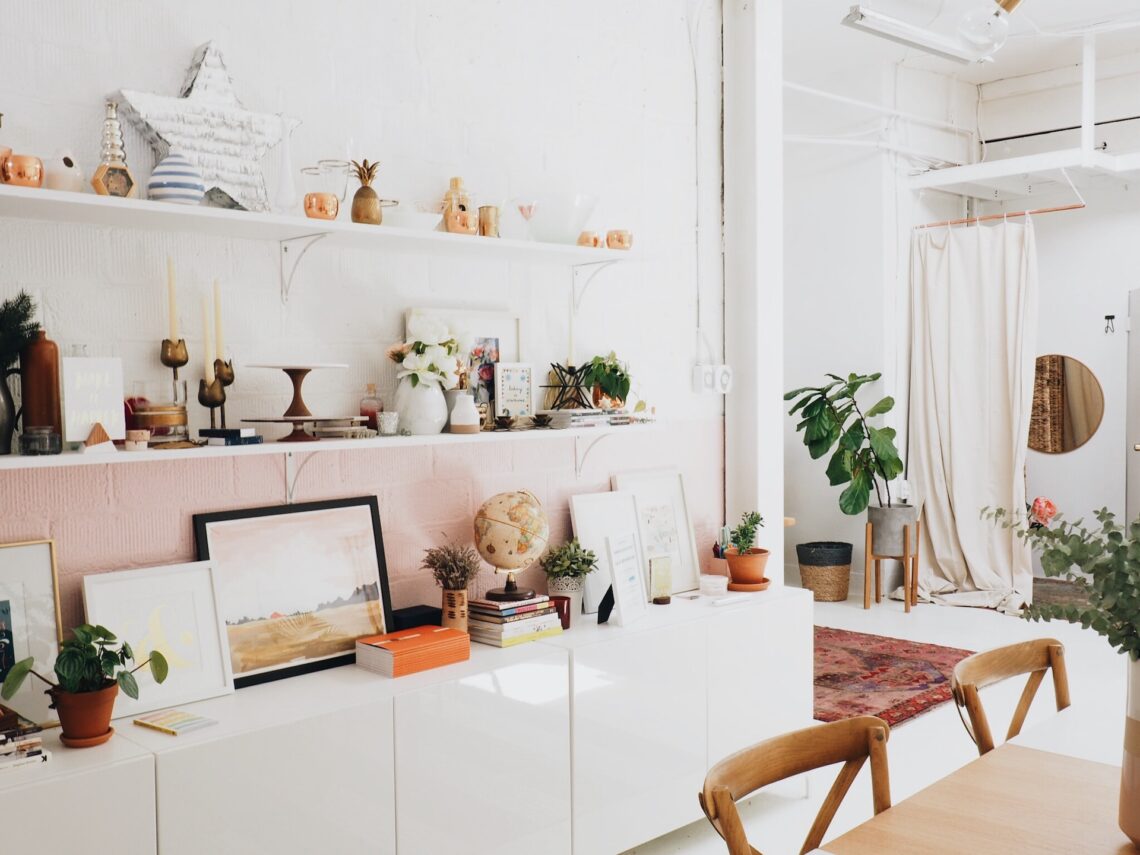 8 DIY Projects to Spruce Up Your Home
If you have ever wanted to make some upgrades to your living space without spending a fortune, DIY projects provide the perfect opportunity. They are relatively cheap compared to hiring professionals and allow you to get creative and add a personal touch to your home. This article will discuss quick DIY projects you can use to spruce up your home.
Repaint Your Walls
Painting is one of the easiest and most affordable ways to give any room in your house an instant facelift. Whether you're looking for something bold or subtle, there's a color that will fit your style perfectly. Remember to choose a paint appropriate for the surface you're working on; otherwise, you could end up with uneven coverage or bubbling paint. If this is your first time painting, start with a practice wall before taking on the whole room.
Add a Statement Mirror
Mirrors provide practical functions and can be used as decorative pieces that make any space look bigger and brighter. Pick one with an attractive shape or a unique frame and hang it somewhere prominent in the house, such as above the couch or dining table. Not only will it open up the room visually, but it will also add character to your home's decor.
Refinish Furniture
If you have old furniture that's seen better days, consider giving it a facelift. You can strip off the existing paint or stain and refinish it with something new to match any room in your home. This is an especially great option for pieces that have sentimental value. You can also sand down the wood and apply a new finish, such as varnish or lacquer, to make it look brand new.
You can also add a few pieces of furniture to give your home a modern look. With a bit of research, you can find quality furniture at an affordable price. Some stores, such as Kasala, offer discounts, so head to their website for great deals.
Install Shelves
Shelves are an excellent way to display trinkets and knick-knacks around the house without sacrificing much floor space. They also make a great place to store books, photographs, and any other items that you want to keep close at hand. Shelves come in all sorts of shapes, sizes, and styles, so you can find something that fits right into any existing theme or color scheme in your home. You can even repurpose old wooden crates.
Upgrade Kitchen Cabinets
If you're looking for an inexpensive way to give your kitchen a brand-new look, consider upgrading your cabinets! You can repaint the existing cabinets or even add new doors and hardware for a new look. Be sure to measure the cabinets to ensure everything fits properly.  Ensure you are using the right paint and primer for the job, as this will ensure a smooth finish. Consider the theme of your kitchen and choose the color scheme accordingly. You can also change a few knobs and handles to add a touch of personality.
Change Out Your Light Fixtures
Old light fixtures can quickly make even modern homes look outdated. Fortunately replacing them is easier! Choose from pendant lights, chandeliers, or traditional ceiling lights, depending on what kind of atmosphere you want in each house room. Many lighting fixtures also come with LED bulbs that use significantly less energy than their incandescent counterparts, so they last longer too! 

Add Indoor Plants
Indoor plants are a great way to bring life into any room in your home without having too much upkeep involved. They're also very aesthetically pleasing. Choose from succulents or cacti that require very little maintenance but still look beautiful when placed around window sills.
When choosing plants for your home, select ones that are easy to care for, don't require too much sunlight, and are pet and children-friendly. This will ensure that everyone in the household is safe and healthy.
Create Table Centerpieces
Table centerpieces are a great way to add an element of surprise when entertaining guests. It can be as simple as putting together a small bouquet or something more elaborate such as grouping items like candles, books, figurines, and trinkets together in one spot. You don't have to spend too much money either; thrift stores are a great place to find unique items at affordable prices. Play around with different materials and textures until you find the perfect look for your home.
Updating your home doesn't have to be expensive or time-consuming. With a few simple changes, you can transform the look and feel of any room. From repainting cabinets to adding some plants for greenery, there are many small things that you can do that will make a big difference.
Photo by Anna Sullivan on Unsplash