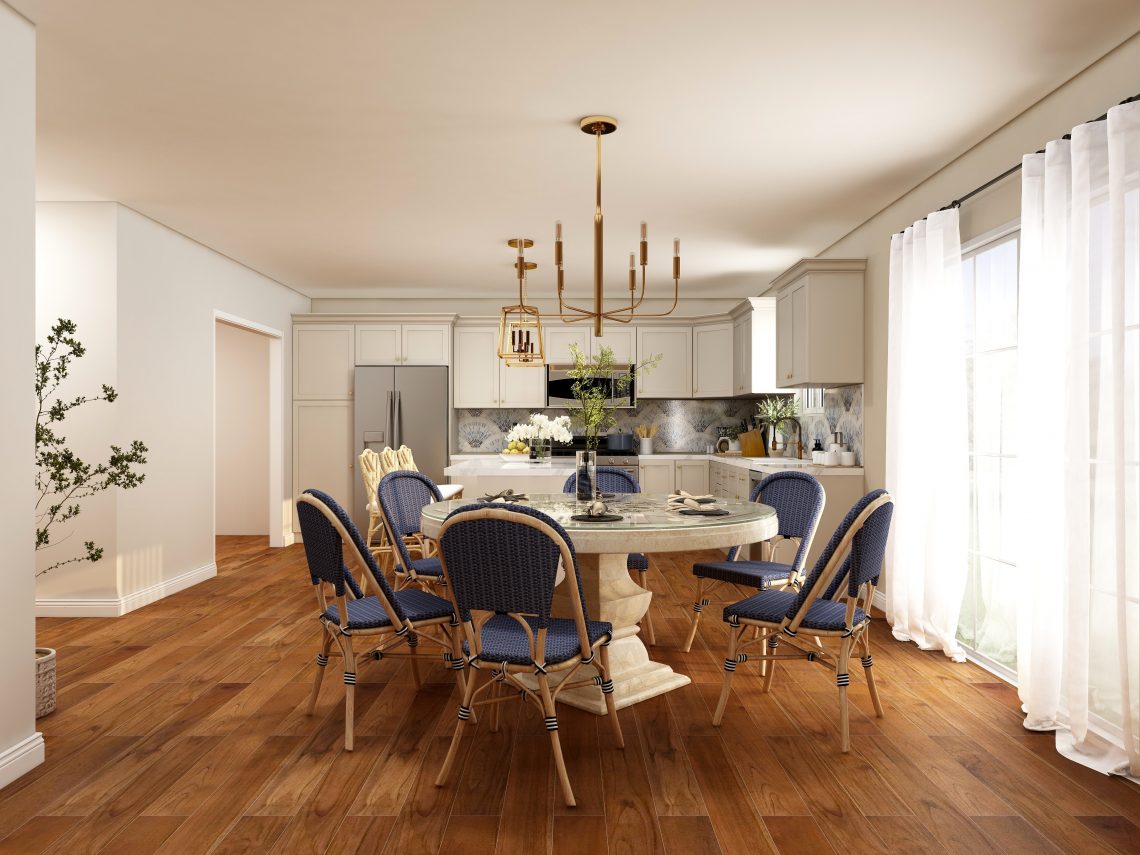 7 Questions to Ask Your Flooring Contractor
The time has finally come that you need to replace those floors that have been an eyesore, and you can barely contain the excitement. You already know what type of new flooring you want to install, so the next order of business is finding a professional flooring contractor.
Now, with a flooring market size that sits at a whopping $388 billion, finding a professional flooring contractor will not be a walk in the park. For one, you'll need to ask a ton of questions to ensure they meet the qualifications. They should have the skills, expertise, and experience that go into professional flooring installations.
To gain ultimate confidence in a flooring installer, you need to ask the right questions. To help you figure it out, we have compiled a list of the most vital questions, read on to find out.
1. Do You Have Professional Training?
Before you agree to anything, it's important to ensure that the flooring contractor has relevant professional training and education. This should be specific to the type of flooring you desire, especially hardwood flooring installation. Relevant training will give you the reassurance that their skillset relates to the project you're looking to offer them.
The flooring industry is constantly making advancements. It's better to hire a contractor that values keeping up-to-date with the latest accreditation. They should have the latest installation and finishing techniques as well.
2. Are You Licensed and Insured?
A lot of people overlook the importance of asking for licenses and insurance when dealing with most contractors. This is a grave mistake because if they don't have a license, you risk getting substandard installation and shoddy workmanship. If they don't have the proper insurance policies, you would have to pay for any injuries and damages on your property during the installation process.
What if they accidentally burst pipes in your home during the flooring installation and flood your home? Who would pay for water damages and plumbing repairs? With proper insurance policies, the flooring company would cover all the costs.
They should have liability insurance and a worker's compensation policy for their workers. Having appropriate licenses and insurance policies shows how trustworthy your flooring contractor is. It shows that they are well trained and have followed due process legally to work in your state and in the flooring industry.
3. Can I See Your Portfolio?
The best way to know whether the contractor has the capability to pull off the job as you want it is to check the portfolio. Check out examples of their previous work, especially of the type of flooring you're looking to install. If you want hardwood flooring or premium waterproof flooring, then make sure that they have handled similar projects before and in a professional and quality manner.
The same goes for all other types of floors, from vinyl flooring to laminate, linoleum, tiles, among others. They should also have experience installing flooring in different types of properties, from traditional houses to lofts, condos, and studios. This will show you they have the ability to handle any scope of work and the capability to handle it professionally.
4. Will You Visit My Home Prior to the Project?
A professional flooring contractor will undoubtedly visit your home prior to the project. It's vital that they see the space, check out the subflooring, and take measurements. They should understand what it'll take to install the new floor.
They can make any suggestions before the main project commences only if they see your home first. If a contractor claims that they can show up and start the project immediately, then you should be wary of their expertise in the field.
5. Will You Handle Demolition?
The preparation phase of your flooring installation may require some demolition of your current flooring. It's important that you ask if the flooring contractor will handle it and straighten out the cost of each aspect of the project.
Make sure they understand substrate demo as well as surface preparation. This way, you won't have leveling issues affecting the project.
6. What Will Be Your Schedule for the Project?
Once you have a potential flooring contractor, it's time to get down to the details of the project. Inquire what the schedule will be, the set of activities that will take place, and the time set for each one. A schedule should detail a lot more than just the starting and finishing date of the project.
Ask them to explain what will go on from the first day, what time of day you should expect them in your home, and who they will be working with. It's not uncommon for flooring contractors to bring subcontractors, but you want to make sure that the one you interview is the one who will do the work.
Depending on the scope of your work and how many people you need on the job, ask how many people you should expect on-site on working days. Make sure you understand who will be in charge of discharging the materials. Ask who will be supervising, and who you will have direct communication with.
7. How Will You Ensure The Safety of My Family and Property?
This is an important question because it will help you know what exactly to expect. The problem in not asking this question is that you may find a surprising thing when you come home from work during the project. The contractor should explain how the construction site will look. How will they protect the rest of your non-construction area?
They should make it clear how they intend to keep your home safe, especially if you have children and pets. Inquire how they intend to handle dust and whether they will take care of the debris and clean up after themselves.
Finding the Best Flooring Contractor
If you are currently searching for the best flooring contractor, these are some of the most essential questions you should ask them. These questions will give you an understanding of how experienced, professional, and accommodating they are. You'll learn about their personalities and understand whether they're the kind of people you want to invite to your home.
All things considered, it's vital to ensure that they will deliver quality workmanship and leave you with a project you will love for years to come. For more information articles, please check out our blog section. We have prepared so much valuable content to help you make informed decisions.
Photo by Collov Home Design on Unsplash