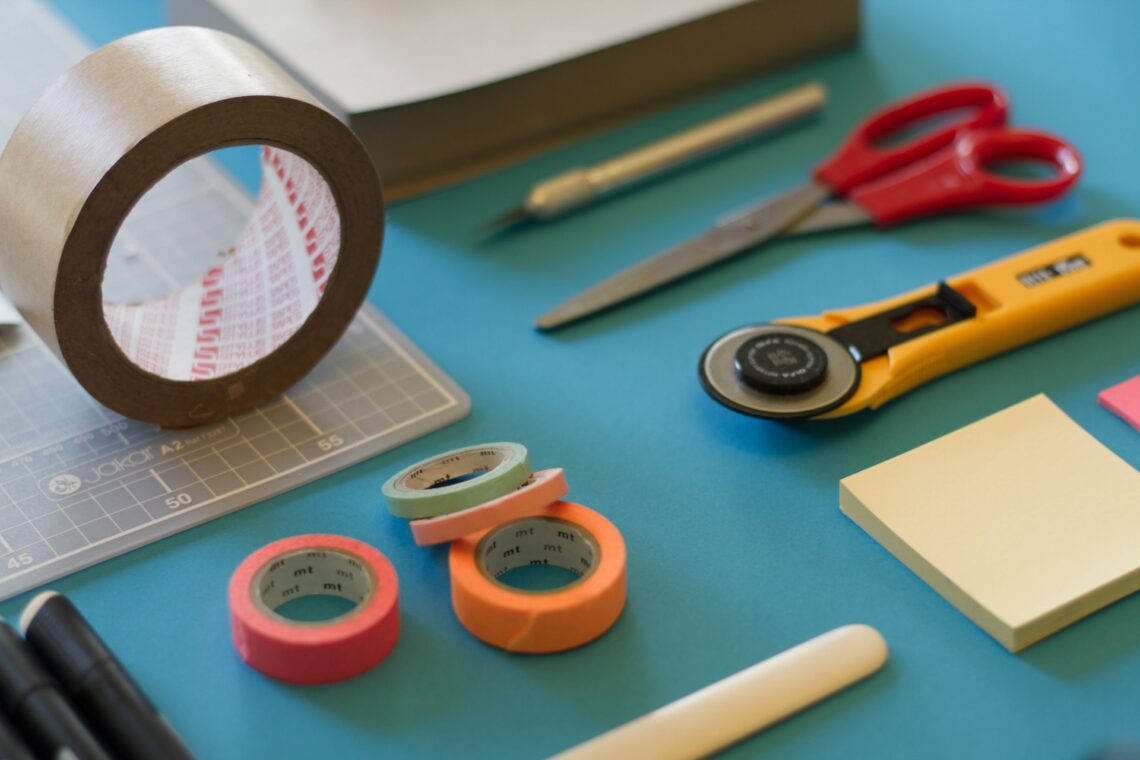 7+ Must-Have Accessories For DIY Enthusiasts In 2023
As an avid DIYer, arming yourself with the right tools and accessories can make a world of difference in your projects. This comprehensive guide will help you unlock greater efficiency, precision, and safety while working on various tasks, ultimately enhancing your overall DIY experience. Here are 7+must-have accessories for DIY enthusiast in 2023.
The Perks of Having The right Tools/Accessories
As a DIY enthusiast, having the right tools and accessories can greatly impact your project's success. Not only does it save time and effort, but it also helps ensure precision and quality in your work. For example, investing in a quality power drill can make tasks like hanging shelves or assembling furniture so much easier.
Proper tools will also improve your safety while working on projects. For instance, protective gloves or safety glasses can prevent injuries from accidentally hammering a finger or debris flying into your eyes. Additionally, having the correct tools minimizes the chances of causing damage to materials or surfaces.
1. Dremel Battery Charger
A Dremel charger ensures that your cherished rotary tool is always ready to tackle any job, be it engraving or cutting. This accessory reduces downtime waiting for a charged battery and provides consistent power output, making your DIY tasks more efficient and enjoyable.
2. Cordless Power Drill
This versatile tool allows for easy drilling and driving screws with minimal fuss, making it an essential accessory for all DIYers. In 2023, top choices include the DeWalt 20V MAX XR Brushless Drill and the Makita XFD10SY 18V Lithium-Ion Drill, known for their powerful performance and long-lasting battery life. These cordless power drills will help ensure you're ready to handle any project, big or small.
3. Adjustable Wrench
Cover a wide range of nut and bolt sizes with just one tool by adding a reliable adjustable wrench to your toolbox. The Channellock 8WCB WideAzz Adjustable Wrench and the Craftsman Evolv Adjustable Wrench are among the top picks for 2023, known for their versatility and durability.
4. Multi-Tool
A multi-tool gives you the convenience of having several essential tools in one compact device — perfect for quick repairs and limited space. The Leatherman FREE P2 and the Gerber Center-Drive Multi-Tool are highly recommended for their innovative design and functionality in 2023.
5. Safety Goggles
Protect your eyes from debris, dust, and flying particles while working on projects with a durable pair of safety goggles. In 2023, consider investing in models like the DEWALT DPG82-11C Concealer Clear Anti-Fog Dual Mold Safety Goggles or the NoCry Safety Glasses, both offering excellent protection without compromising comfort or style.
6. Workbench with Storage
Keep all your tools organized and within reach by investing in a sturdy workbench that comes with built-in storage options. A well-designed workbench offers efficient workspace organization, making it easier to find the right tools when needed.
Besides freeing clutter, it can help improve productivity since you spend less time searching for items and more time focusing on your DIY projects.
7. Telescopic Extension Ladder
A telescopic extension ladder ensures easy access to higher areas, making it invaluable for various DIY tasks. With compact storage and adjustable height, examples like the Xtend+Climb 785P Pro Series and the Ohuhu Aluminum Telescopic Extension Ladder are excellent additions to your collection in 2023. These ladders provide both safety and convenience, ensuring you have the right tool for hard-to-reach projects.
Plus Other Essential-to-Have Tools and Accessories for the Avid DIYer
To further enhance your toolkit, consider adding these crucial items that every serious DIY enthusiast should own:
3M Abrasives: For quality sanding and finishing, look for options such as 3M Pro Grade Precision Sanding Sheets or 3M Wetordry Sandpaper.
Advanced Power Tools: Nail guns, circular saws, and jigsaws can make certain tasks much more manageable.
Measuring Tools: Accurate measurements are crucial; include a combination square, tape measure, and spirit level in your collection.
Multi-Pliers: These versatile devices are great for gripping, cutting, and bending. The Leatherman Wave+ or SOG PowerLock EOD will serve you well.
In conclusion, ensuring you have the right tools and accessories can significantly elevate your DIY game. So go ahead, consider these essential items for your arsenal, and watch yourself become an even more capable and skilled enthusiast.
Photo by Jo Szczepanska on Unsplash