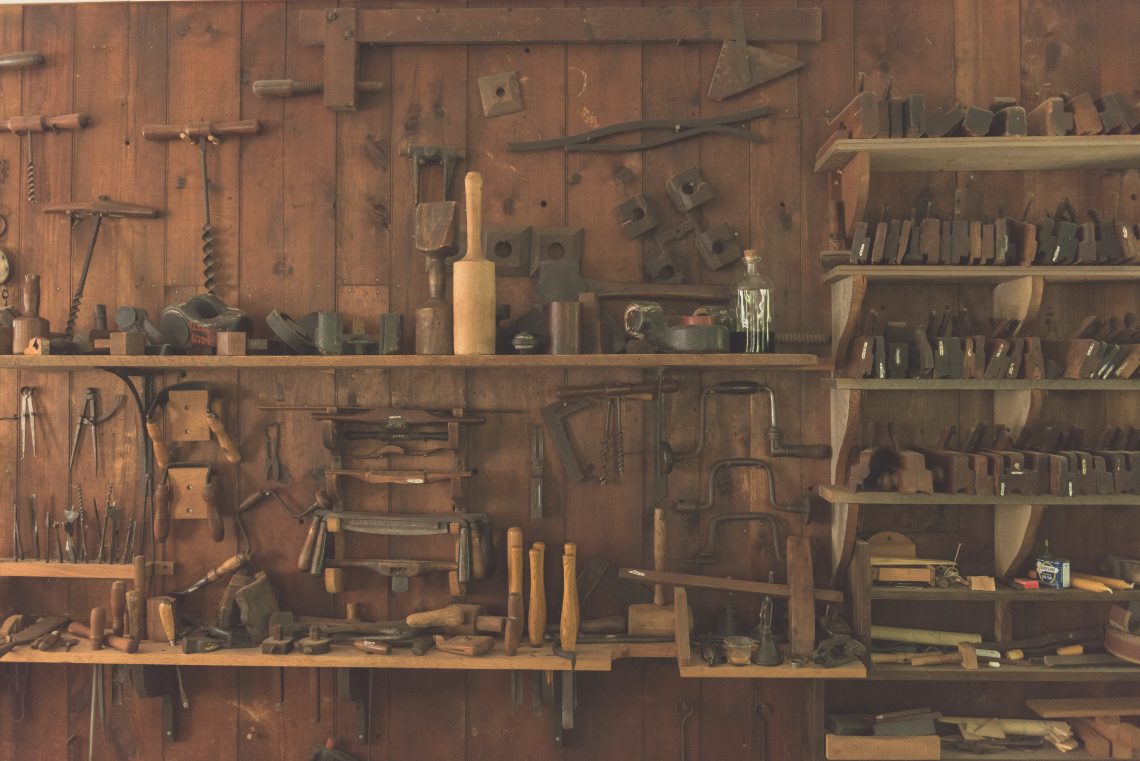 Six Essential Tools for Home DIY
DIY is simultaneously an art and a national institution – a practice in which practically every adult will engage at least once, and the primary method by which homeowners achieve their domestic dreams. The national appetite for DIY endeavors has increased in recent years too, with the coronavirus pandemic inspiring millions of home-bound Brits to up tools, in some cases for the first time. Whatever your personal opinions on DIY, it is highly likely that some home improvement work is in your stars. Whether you are improving your first new home on a shoestring budget, or simply angling to put up a shelf without needlessly damaging your rental property, you'll need the right tools for the job to achieve your desired results. But for the complete beginner, what are the essential tools for the job?
Drill
The undisputed king of the DIY toolbox is the powered drill. Drills are incredibly versatile tools, usable for torquing screws into place just as much as drilling into woodwork, walls and masonry. Whatever DIY task is ahead of you, a drill is practically guaranteed to make one part of the process easier.
However, there are different kinds of drills available on the market, with different purposes and price points. Whatever you get, Milwaukee drills are a good choice for beginners; they come with long battery life and interchangeable batteries – and some even have interchangeable chucks.
Screwdrivers
Next, a good set of screwdrivers will never go amiss in a beginner's tool chest. While a drill can be used for screwing purposes, sometimes a drill is overkill – and there are many times that a drill won't be able to reach a particular screw. Invest in a good set with different sizes of both flathead and pozidrive screwdrivers, and you'll never buy another screwdriver set again.
Hammer
Access to a hammer is vital for a number of specific DIY tasks, but choosing a hammer can be deceptively difficult. There is a wider variety of hammer types than you might first think, from ball peen hammers for deforming metal to sledgehammers for cracking rock.
For DIY tasks, the most useful hammer to buy is undoubtedly the claw hammer. This is a multipurpose hammer, useful for hammering in nails and also removing nails, or breaking apart old wood.
Tape Measure
An oft-overlooked weapon in the DIYer's arsenal is the humble tape measure. Having swift and immediate access to accurate measurements will make a great many jobs much easier, from the safe installation of wall shelves to the construction of entire stud walls. Just remember to wear protective gloves when you use a tape measure. because it can easily cut your skin, So please operate after wearing gloves correctly
Essential Tools for Home DIY – Saw
If you're someone looking to try their hand at woodworking – a good saw is essential. However, just 'any saw' won't do, as there are many different types of saws with varying functions. Before buying, it is important to think about the type of work you plan to do.
A rip cut saw is one of the most common types of saws that woodworkers own due to its versatility and ease of use. Other popular choices include the crosscut saw, back saw and fret saw.
Adjustable Wrench
A larger home project will demand more intricate tools, such as an adjustable wrench. They are used to tighten and loosen nuts and bolts and, as the name suggests, can be adjusted to improve their grip. You'll be more likely to use one during a larger home project rather than some simple DIY. Overall, their simplicity and versatility make them a must-have addition to your toolbox.
DIY beginners can get confused with the mountains of tools on the market. Hopefully, by using this guide, you'll be able to match your desired projects with the required essential tools.
Photo by Ricky Kharawala on Unsplash