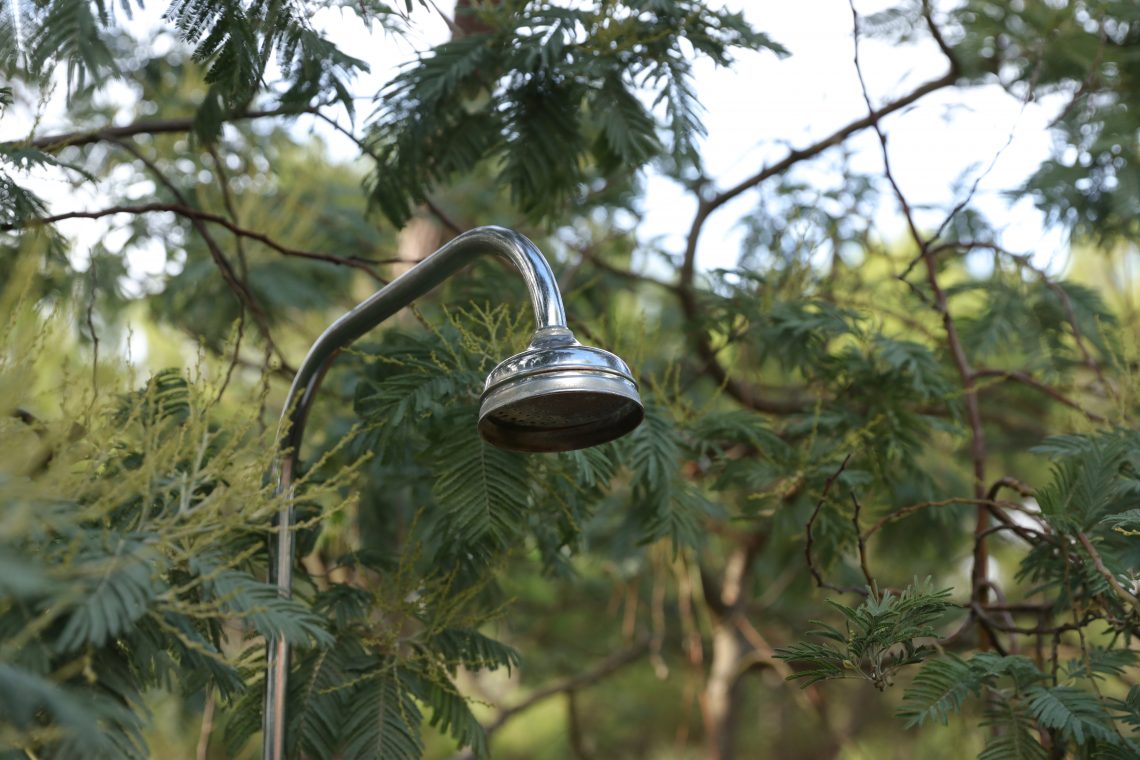 Features to Check When Purchasing Your First Digital Shower
There are many different types of showers on the market these days, but digital ones are making a lot of people interested in purchasing them. Digital showers are one of the most recent additions to the shower market, so you may be wondering what they are. How do they differ from more traditional showers? And are they worth the sometimes hefty price tag? In this article, we will provide you with all the answers you need, so scroll down for everything you need to know about a digital shower.
What Exactly Is A Digital Shower?
The main distinction between digital and traditional showers is the built-in digital thermostat. This uses cutting-edge technology to remotely and precisely control the temperature and flow of water, enhancing your showering experience. This is accomplished by employing an external digital control panel or remote.
How Do Digital Showers Function?
The simplicity with which digital showers operate may surprise you. They are connected to a hot and cold water supply such as a boiler. When you turn it on and set the temperature, a message is sent to the integrated thermostat, which can be wired or wireless, depending on your shower type.
Then, before being released from your shower head, the hot and cold water are precisely blended. Some people believe that digital showers use your wifi, but this is not the case. To use a digital shower, you do not need to connect to wifi; they have an independent connection that can be wired or wireless.
If you choose a wireless connection, buying a bluetooth shower head is a good option. It will need to be changed regularly and must be within a 10-metre radius of the shower. A Bluetooth connection is used to control your digital battery from your smartphone.
Every digital shower has a built-in thermostat that you can control via an outer panel or a removable remote control. You can choose your temperature to the degree, and any fluctuations are handled immediately.
Other Digital Shower Features
Aside from the digital thermostat, here are the other features you may want to consider when purchasing a digital shower:
LED illumination
The days of big bulky buttons and knobs to control your shower are long gone. Instead, most digital showers have a stylish LED display on the control panel, which you can efficiently operate with the touch of a finger.
Smartphone innovation
You can also use many digital showers with a smartphone app – or, in some cases, voice assistants – allowing you to turn the shower on and set the temperature without getting in the shower.
Programmable features
Create a profile to save your favourite settings, or select the 'eco' or 'warm-up' options. Some even have bath fill options, allowing you to run the ideal temperature bath for children or a relaxing soak at the end of the day.
Outlets
Many digital showers have two shower head outlets: one for an overhead rain shower and one for a standard detachable spray head. In addition, they frequently include a variety of luxurious settings, giving you a spa-like experience.
Purpose of Digital Showers
You may be wondering what the purpose of digital showers is now that you understand what they are and how they work. Or do digital showers work? The answer to this question is partly determined by what you want from your shower. Showering is a simple in-and-out process for some of us; if this describes you, you may be wondering why you need so many bells and whistles in your shower.
Advantages Of Digital Showers
Here are the essential advantages of digital showers:
Eco-friendly
Many digital showers have an 'eco mode' option that allows you to save water by reducing the flow. Some even have a motion sensor that reduces the flow automatically when you move away from the shower. Instant temperature adjustment also means you don't waste water waiting for it to heat up, and timers help you stay on track with your shower length.
Accessibility
Because a touch button operates digital showers, they can benefit those who have physical difficulties turning shower levers. Most digital showers also allow you to set temperature preferences so you can step right into warm water without fiddling with any knobs.
Easy Installation
You might think a digital shower's high-tech features would make installing it difficult. The opposite is true! Because their controls and mixing valves are entirely separate, digital showers are straightforward to install. Because the thermostat valve is so tiny – about the size of a shoe box – you can place it almost anywhere. Furthermore, they can frequently be installed without the need for re-tiling.
Modern style
Another advantage of installing a digital shower is the design aspect.
Digital showers are frequently highly stylish in appearance, with no visible box mounted on the wall – just your sleek and discreet LED control panel and shower head, making them ideal for smaller and minimalist bathrooms.
Is It Possible To Have A Digital Shower With A Combi Boiler?
Yes, digital showers are compatible with combination boilers. However, you must select a model that specifically states it is for use with high pressure/combi valves, as you must ensure there is no additional pump at work.
If you have an unvented mains pressure system, the same rules apply.
Compatibility With Gravity-Fed Water Systems?
For use with gravity-fed systems, digital showers are also available. Choose a model described explicitly as being pumped for gravity-fed systems for these. This ensures that you have adequate water pressure. Overall, as long as you correctly identify your hot water system and purchase a compatible digital shower, you should be fine.
Are They Effective As Power Showers?
Another common concern with digital showers is whether they are as powerful as power showers. Digital showers can produce the same water pressure as an electric or mixer shower. But, of course, this is dependent on your particular home and what works best for you. If you currently have a power shower with a low-pressure system and are considering switching to a digital shower, the water pressure may not be as intense. This is because power showers are designed to increase the flow rate as much as possible. Check the pump strength provided with your new digital shower to see if it meets your needs.
Final Thoughts
Digital showers appear to be the future of our bathrooms, allowing you to control how much water, energy, and the time your battery takes up every day, potentially saving us money and streamlining our lives.