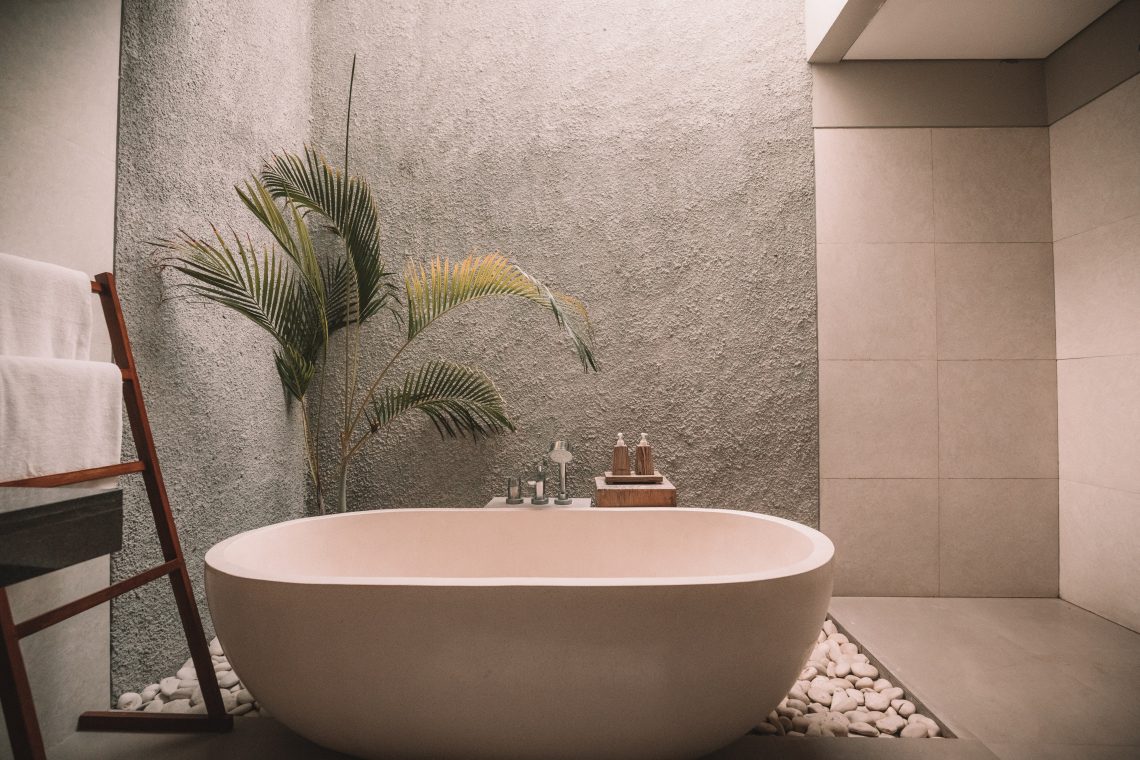 6 Ultimate Tips to Improve Your Bathroom Flooring
A bathroom restructuring project may cost a lot and save a lot of money. To refresh the area, your project may contain simply the floor of the bathroom. You might be surprised at how much a bathroom with one of these 6 floors can be improved. Here are the ultimate tips to improve your bathroom flooring.
Go for Colorful floors
Vinyl peel and stick tiles are no longer the flooring world's ugly ducklings. Decorative peel and stick goods are more fashionable than ever thanks to a slew of printing technologies that allow designers to create designs on vinyl that closely mimic actual materials like petrified wood or hand-painted porcelain. The bright range, which is inspired by hand-painted Moroccan tile, will quickly enhance any no-wax floor. Simply peel and stick.
Your Feet Should Care Properly
Nothing is more colorful and pleasant than interlocking foam floor tiles when it comes to cheap and cheerful flooring solutions. You can get them in a variety of colors, designs, and styles online, ranging from imitation wood to geometric patterns. Do you have a chilly floor that needs to be covered? Warm things up with foam tiles. Are you looking for a way to muffle the sound of stomping feet? They're also great for muffled sensations and sounds.
Paint them for Better Looking
Refinishing hardwood flooring is costly. It is far less expensive to improve them with paint. A stencil is used to embellish a worn-out wood surface in this project. The greatest floors are those that have been stained, sealed, and covered with polyurethane. Sand the area you want to paint gently before you begin. Chalk paint may be used to change the look of your floor. It has a thick, creamy consistency that clings to wood surfaces wonderfully. It's also completely harmless and odorless. Apply a water-based clear finish to preserve the surface when the paint has dried.
Put your toes in something spongy
For painful feet, walking on hard surfaces can be excruciating. While a carpet might help tired feet feel better, covering the entire floor with carpet may not be feasible. Carpet tiles that are hypoallergenic might be the answer. They come with easy-to-remove adhesive dots that make installation and uninstalling the tiles a breeze. These tiles are also washable, making it easy to keep them clean and allergen-free.
Conceal the Horror of a Shower Stall
What if your shower stall's floor is a dingy, discolored mess? It can be hidden with a teak floor mat that is inherently water-resistant. You may also make one yourself in about four hours or less. You can get them at reasonable prices and with numerous textures.
Make a Floor That Is Pinterest-Worthy
Because of those gorgeous house photos, you discovered on Pinterest, your bathroom floor is a bigger eyesore than you initially thought. And it's infuriating. Using a vinyl floor covering to cover the unsightly bathroom floor. It's made of a tough, non-slip material that cleans up easily. Best of all, it comes in eye-catching geometric shapes that seem like costly tile.
The Most Effective Bathroom Flooring Options
If you're remodeling your bathroom, one of the most crucial decisions you'll have to make is what sort of flooring to choose. There are a variety of bathroom flooring alternatives available, including vinyl, tile, wood, laminate, and more. Here's a rundown of some of the best bathroom flooring ideas you should consider before selecting any for your bathroom.
Cork Flooring for Bathrooms
Cork is a highly renewable and ecologically beneficial material made from bark. Cork flooring is ideal for bathrooms because they are resistant to mold, mildew, and water damage. Minor spills will be protected by a polyurethane coating (cork floors must be resealed every few years to protect against moisture). It's preferable to pick unfinished cork and finish the floor on-site to avoid water leaking between gaps.
Bamboo flooring, which is made from a very renewable resource, is both environmentally friendly and cost-effective, costing as low as half the price of hardwood floors. Engineered bamboo (rather than solid bamboo) is a better option for bathroom flooring since the boards are more durable and resistant to moisture.
Conclusion
As you can see, renovating an outdated bathroom does not have to be difficult or costly. It does, however, need that you get to work on it, maybe beginning with smaller chores to keep yourself motivated.