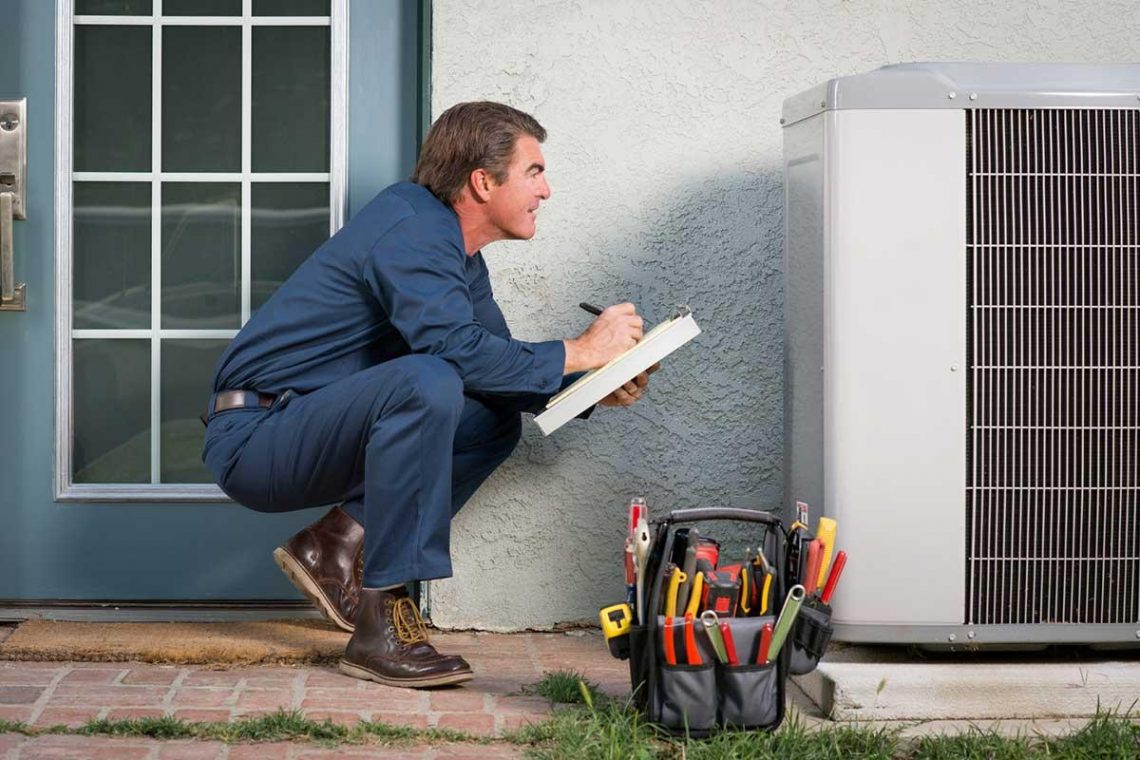 6 Tips for Choosing the Best Air Conditioning Contractor
Are you planning to install the best air conditioner? Does your AC system perhaps need a replacement? The thought of hiring an air-conditioning contractor makes most homeowners nervous, as they are worried about choosing the wrong one.
The research process should involve a background check of each candidate, asking for references, and getting a written estimate. After gathering all the necessary information, homeowners should compare candidates and select the best one.
The helpful tips you'll find below will assist you in hiring the most suitable professional for your AC needs.
Get professional recommendations
Getting professional suggestions is a clever way of choosing an AC contractor, as these sources help homeowners find workers with a remarkable reputation. There is a large number of HVAC companies offering air conditioner replacement, installation, repair, and maintenance services. AC experts are expected to be NATE-certified, as contractors with such skills are considered among the finest. These certificates are obtained by the North American Technician Excellence (NATE), referring to an independent organization providing education to HVAC technicians.
Another certification that serves as proof of professionalism is the EPA certification. Every air-conditioning contractor is required by federal law to be EPA-certified if his/her job involves working with refrigerants. It proves that HVAC technicians are capable of handling coolants safely, as well as proficient in refrigerant disposal, recovery, and recycling.
When choosing an AC contractor, it's of crucial importance for him/her to be a member of ACCA (American Conditioning Contractors of America). This trade group is among the most prominent in the HVAC industry, showing that companies work with residential, industrial, and commercial clients. An ACCA certification also proves that AC contractors deliver professional heating and cooling services.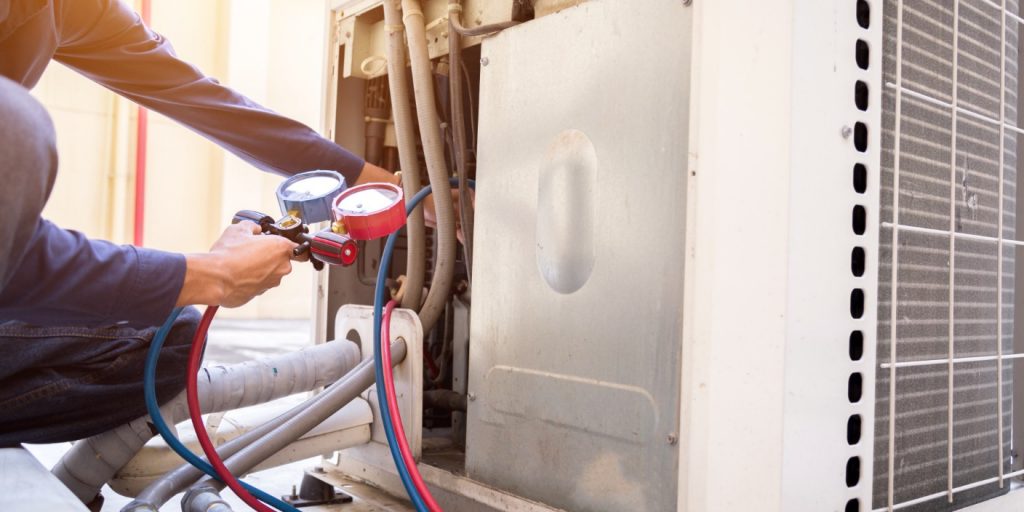 Check training
After checking the list of certifications, individuals should check the training of air-conditioning contractors. While most of them learn the trade by acquiring journeyman experience, those who have formal training are believed to be more successful. Formal training involves certificate programs, associate degree programs, and apprenticeship programs.
Furthermore, associate programs last about two years, whereas apprenticeships last even longer, between three and five years. Conversely, certificate programs are shorter, just one year of intense studying. The coursework of many formal programs includes refrigeration, control wiring, and electricity. This knowledge is essential for contractors to meet the ongoing requirements of clients.
Verify the license
Once ensuring the AC contractor you wish to hire has the right training, you have to verify its license. Most states require HVAC contractors to be licensed to perform AC installation, repair, and replacement services. For example, the state of Oklahoma allows individuals to obtain a license after adhering to the requirements imposed for becoming an HVAC practitioner. This website explains whether a contractor has to have a permit to work on your house.
In order for an individual to become a journeyman, he/she is supposed to be at least eighteen years old and have a minimum of three years of experience working as a registered apprentice. The job of journeymen includes installing and repairing HVAC systems.
In contrast, people applying for the title contractor should meet the same requirements, along with an extra year of mechanical trade experience. These professionals are either employed by an HVAC company or own one. Having such a license proves the worker is competent, skilled, and knowledgeable for this type of work. It also requires them to have annual education of four hours to keep the license valid.
Ask for references
Another practical method of finding a reliable AC contractor is by asking for references. These references can be provided by neighbors, coworkers, friends, and family members. People you know will provide you with useful information regarding the performed services, the time it took to finish the job, and the prices.
It's in the nature of people to share their bad experiences with contractors instead of sharing details about their good experiences. You'll probably have to ask plenty of questions to get the information you need, but the details you learn might be worth it. Online reviews are another reliable way of getting references. Unlike the past, nowadays, there are numerous review sites, which provide a comprehensive description of homeowners' experiences.
Most of these sites have a rating system from one to five stars corresponding with the satisfaction of customers. Also, the company is supposed to respond to the reviews of customers, regardless of whether it's a positive or a negative review.
Get a written estimate
Another thing to factor in when choosing an AC contractor is the type of estimate you receive. Over-the-phone estimates are an obvious red flag, as the technicians have no insight into your HVAC system. There are multiple factors for them to consider before determining the overall cost of their services, such as the type of AC system, its cooling capacity, and equipment size. Check out the most common types of home air conditioners.
Moreover, additional installations increase the cost of AC installation or replacement. Also, the presence of ductwork, vents, and returns affects the price of installation. Homeowners with existing ductwork will have their ducts inspected by technicians to ensure they function normally. The written estimate you receive should be honest and detailed, listing the costs and fees you've discussed previously.
Look for green contractors
Another tip to think about when hiring an air-conditioning contractor is his/her knowledge and devotion to energy efficiency. These experts should keep up with the latest technology, which plays a major role in improving energy savings. The health of an air conditioner is of great importance for its energy efficiency.
Hence, the professional you hire should know how to make your air conditioner more energy-efficient. He/ She should help you choose an energy-efficient unit with energy star qualifications. Also, you should get an estimate for the approximate cost savings for every model.
The bottom line
The contractor you hire should be NATE-certified, EPA-certified, experienced, skilled, and licensed. Never settle for a technician with unsatisfying qualifications and insufficient experience!