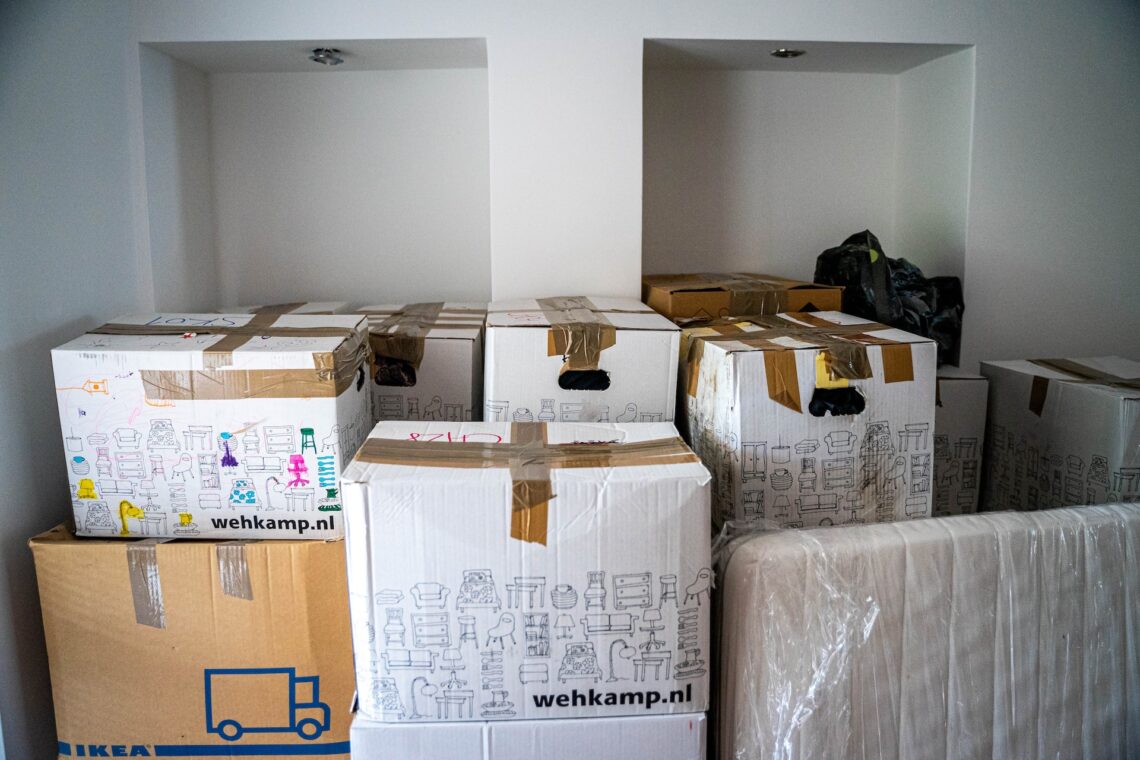 6 Experience-Based Tips To Help You Move Easily
Are you in the process of moving to a new home? If so, you know how overwhelming this task can be. There's so much to do, from packing your belongings to getting rid of furniture and other items you don't need anymore. To help ease this process, we're sharing 6 experience-based tips that will make your move easily, smoother and more enjoyable. Read on to find out more!
Create a Moving Plan
1. Make a list of everything you need to do before the move. This should include things like packing, changing your address, canceling utilities, etc.
2. Create a timeline for each task on your list. This will help you stay on schedule and avoid last-minute scrambling.
3. Delegate tasks to family and friends if possible. This will lighten your load and make the process more enjoyable.
Find Storage Solutions
When you start packing for your move, you will quickly realize that you have more stuff than you thought. This is especially true if you have lived in the same place for a long time. To make the moving process as smooth as possible, it is important to find storage solutions for all of your belongings. As the guys from Mammoth Storage say, personal storage is something everyone needs. This is especially true when you're moving or redoing your home.
The first step is to go through all of your belongings and decide what you want to keep and what you can get rid of. This can be a difficult process, but it will make packing and unpacking much easier. Once you have sorted through your belongings, you can start looking for storage solutions.
There are many different storage options available, so it is important to choose one that best fits your needs. If you are only moving a few items, you may be able to use a friend's or family member's garage or basement. For larger items or more belongings, there are many storage facilities available for rent.
Make a Checklist
When you're preparing to move, it's easy to feel overwhelmed by everything you need to do. To keep track of everything and make sure you don't forget anything important, create a checklist of all the tasks you need to complete.
Start by making a list of all the big items you need to take care of, such as arranging for movers or renting a moving truck. Then, break down each task into smaller steps. For example, if you're hiring movers, you'll need to research different companies, get quotes, and choose the one that's right for you.
Use Professional Movers
If you're planning on hiring professional movers to help with your upcoming move, there are a few things you can do to make the process go as smoothly as possible. First, be sure to get multiple quotes from different companies so that you can compare prices and services. Once you've chosen a mover, make sure to communicate your needs and expectations clearly.
Be sure to ask questions if there are any aspects of the move that you're unsure about. Finally, make sure to have everything organized and ready to go before the movers arrive so that they can get started right away. By following these tips, you can ensure that your move will be as stress-free as possible.
Label Boxes Properly
When you're moving, one of the most important things you can do is label your boxes properly. This will help you stay organized and make sure that everything ends up in the right place.
Here are a few tips for labeling your boxes:
1. Write a list of what's inside each box on the outside. This will save you time when you're unpacking and looking for specific items.
2. Use different colored labels or markers for different rooms. This will help you quickly identify where each box needs to go.
3. Label each side of the box so that it's easy to read from all angles. This will make it easier to stack and store your boxes.
4. Use durable labels that won't tear or fade. This will ensure that your labels stay legible throughout the move.
5. Make sure all of your boxes are clearly labeled before you start loading them into the moving truck. This will save you time and hassle later on down the road.
Don't Wait Until the Last Minute
One of the biggest mistakes you can make when moving is waiting until the last minute to start packing. This will not only make the process more stressful, but it will also increase the chances of forgetting something important or damaging your belongings.
Start packing as soon as you know you're going to be moving. That way, you can take your time and avoid having to do everything at once. If possible, pack a little each day so that it's not such a daunting task. You'll be glad you did when move-in day arrives and you're not scrambling to get everything done at the last minute!
Moving can be a difficult experience, but it doesn't have to be. By following our tips and advice above, you should find the process of moving easier and more manageable. From getting organized early on to making sure that you stay flexible with your plans and preparations, these experience-based tips can help make your move smoother and less stressful. Good luck!
Photo by Michal Balog on Unsplash