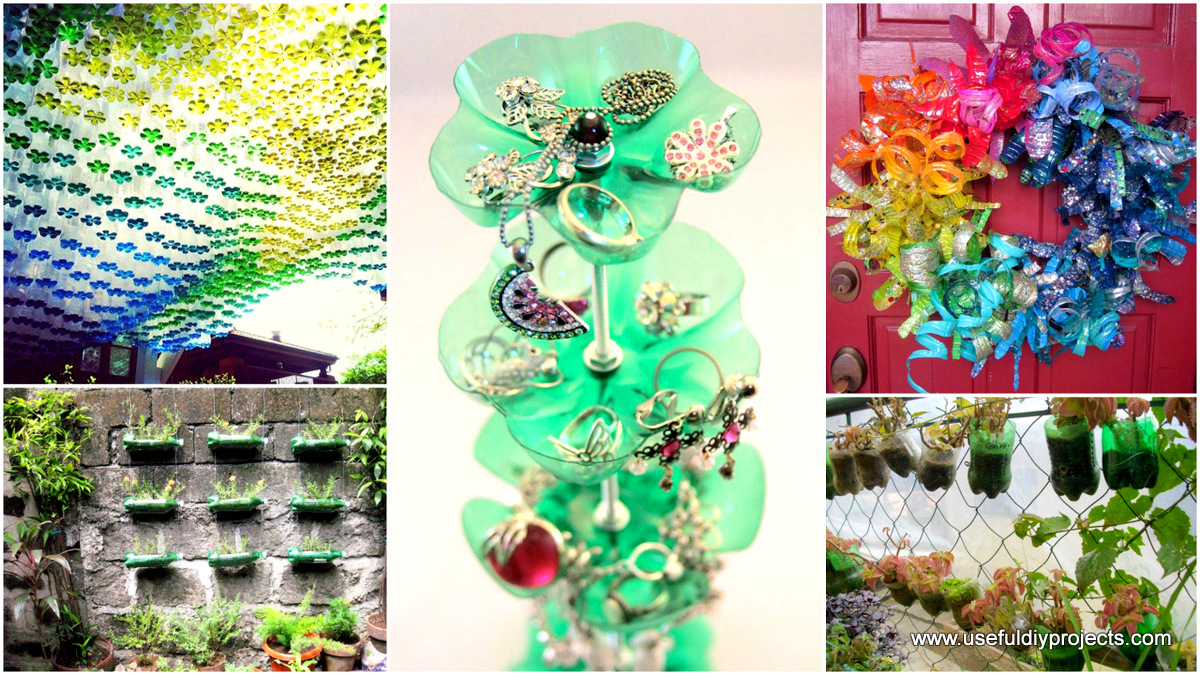 45 Different Ways to Use Plastic Bottles Into Sustainable DIY Crafts
A sustainable lifestyles means a whole lot more than just installing solar panels and using low emission cars. A huge aspect of our life is often neglected and it`s the matter of how much trash we produce and how much water we throw down the pipe. While water control will be hard to influence we are trying to encourage the sustainable lifestyle by recycling and by inviting others to recycle and up-cycle as much as possible. We have showcased below no less than 45 different ways to use plastic bottles into sustainable diy crafts and with the extraordinary weather outside it is time to put those bottles to good use or thrown them in the recycling can responsibly.
The various sculptural shapes of the bottles we use today are allowing us to use them in different ways. We can create thousands of decorations, we can use them to organize craft items, jewelry, shoes; we`ve even seen houses built out of plastic bottles, houses that have literally broken the boundaries in terms of stability and thermal involution considering the extremely low costs of the ensemble, the initiative has been launched by D.A.R.E. Moreover the same plastic battles can be used to waterproof a ceiling, to create small skylights indoors if properly isolated; thousands and thousands of possibilities are encouraging you to share these ideas and embrace a sustainable life style along your friends and family responsibly.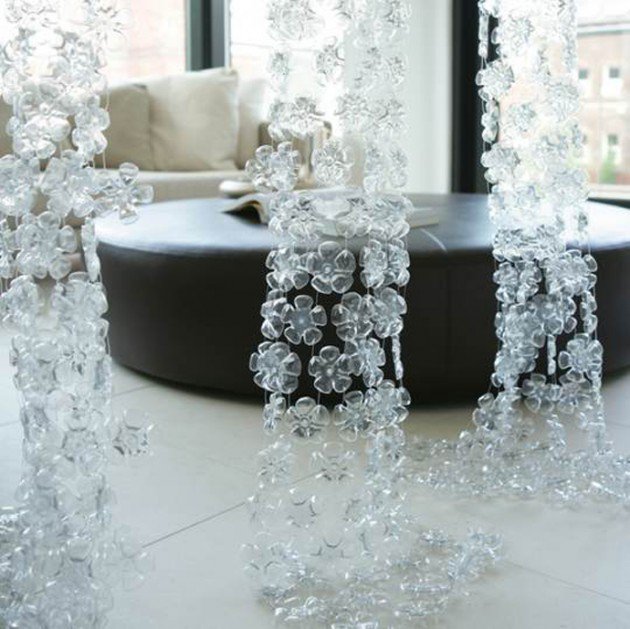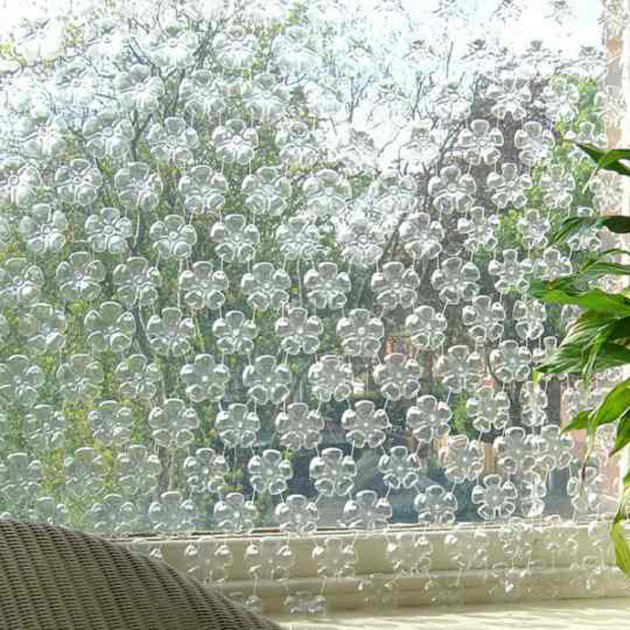 You can create flower curtains or flower diy lighting fixtures as showcased above or you can slice them after painting them and decorate your fence for a children party creatively as showcased above.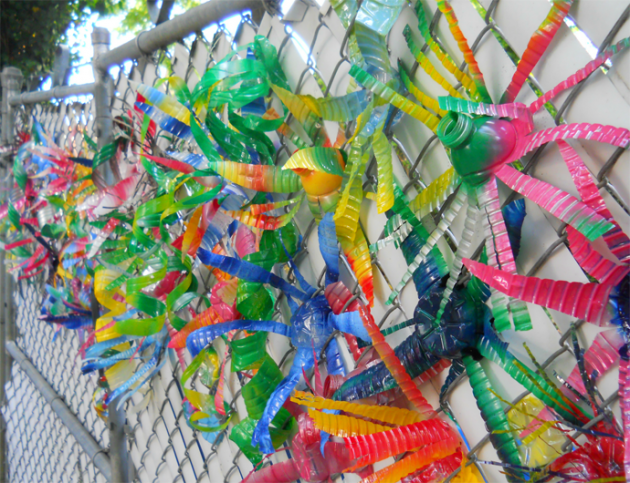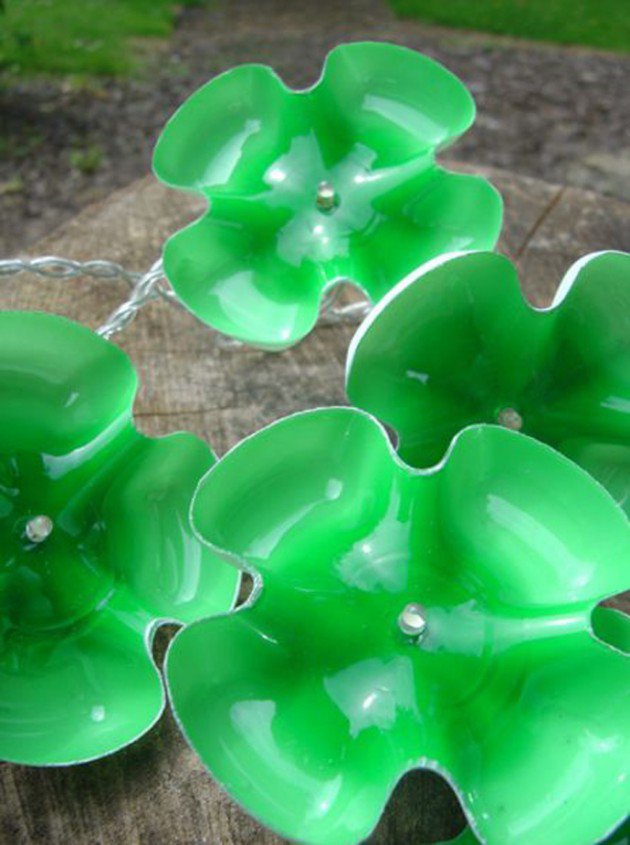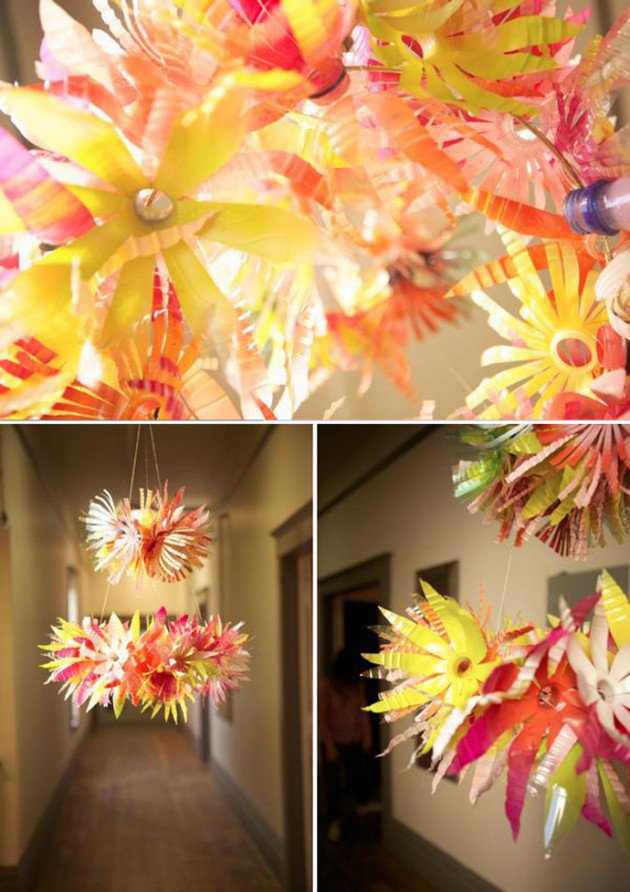 Simple and beautiful lighting fixture in autumn colors stands above us while underneath plastic bottles transformed into faux flowers are welcoming kids into a kindergarten creatively.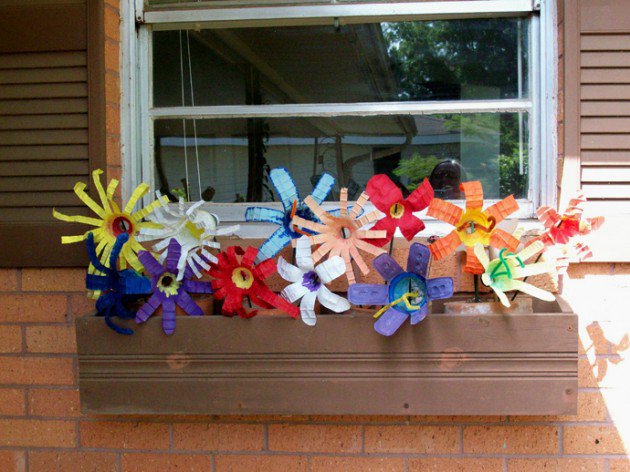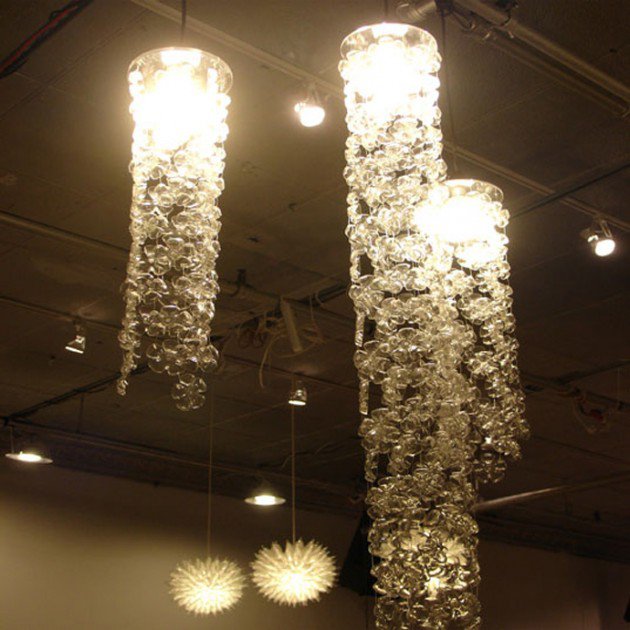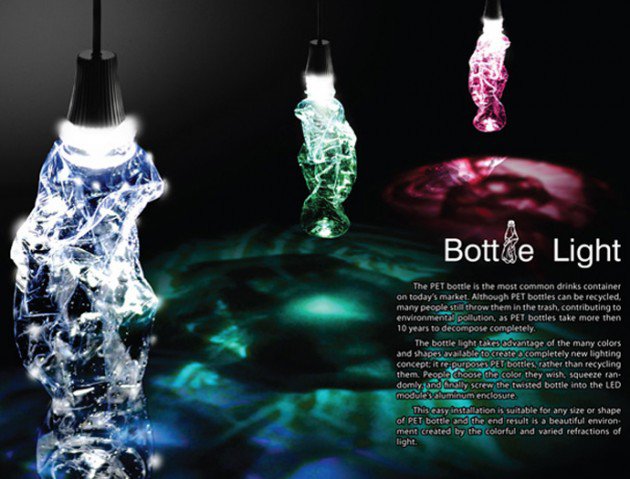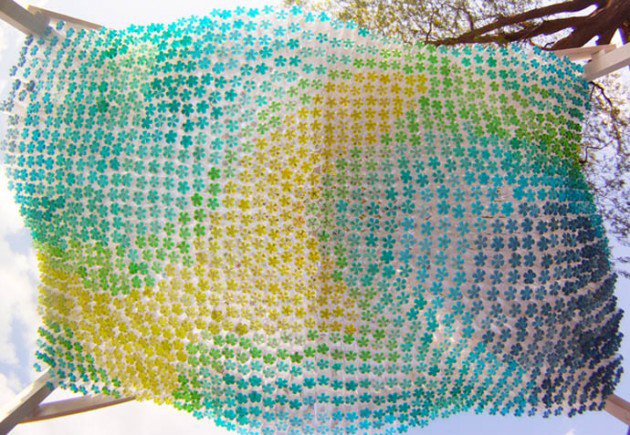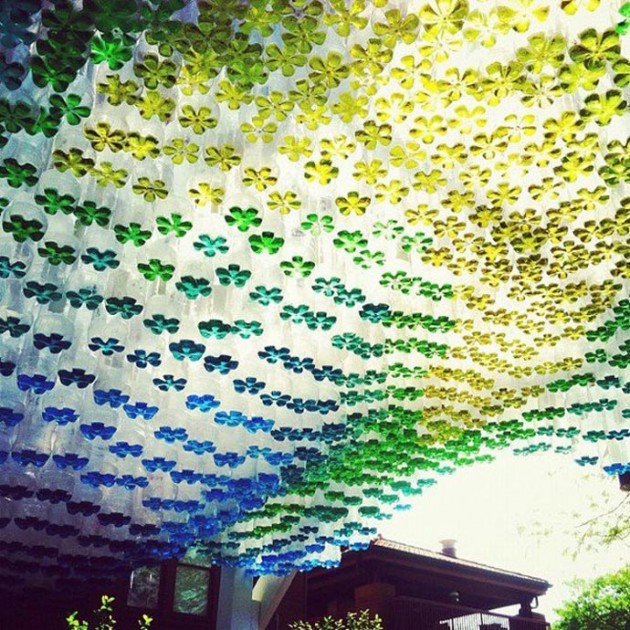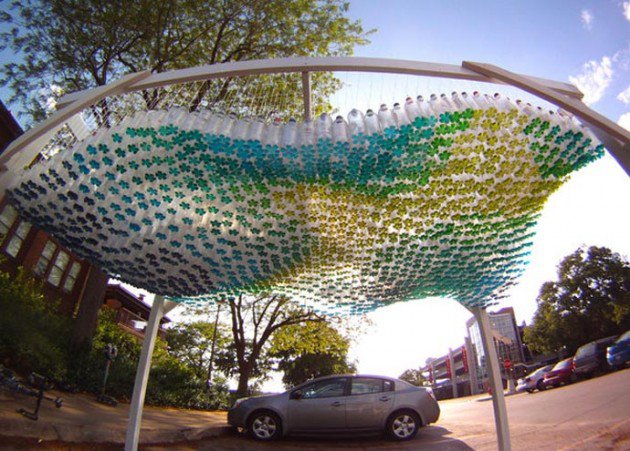 A beautiful garage installation composed out of hundreds of bottles, all containing just a little bit of liquid.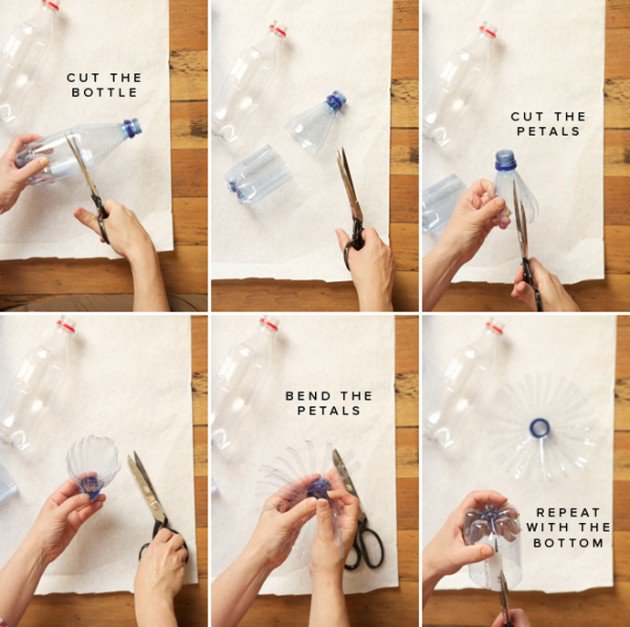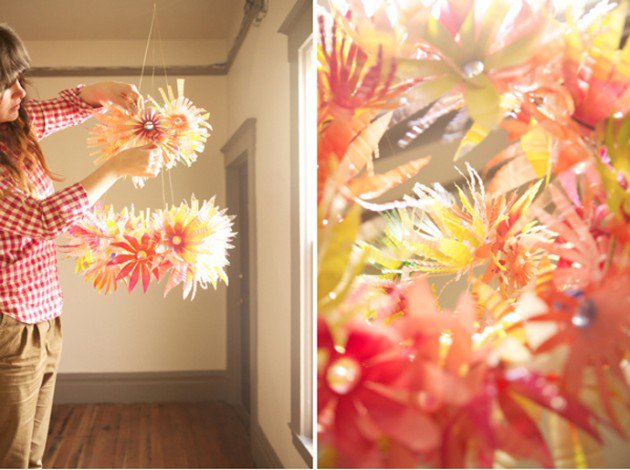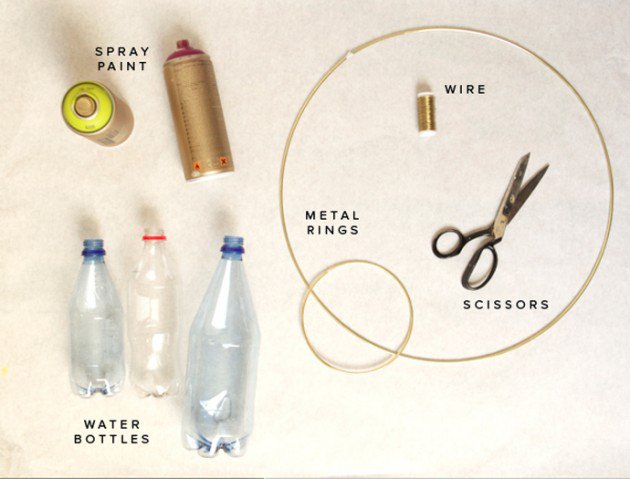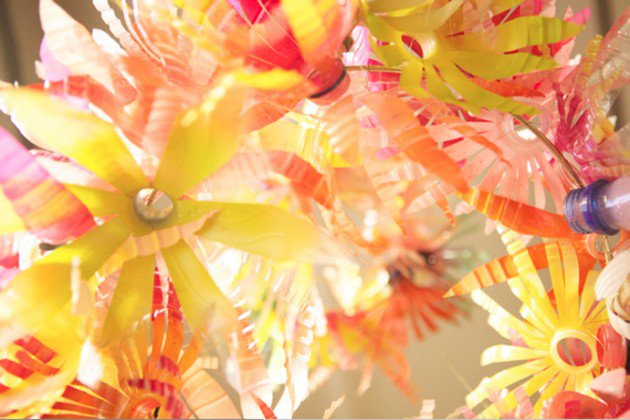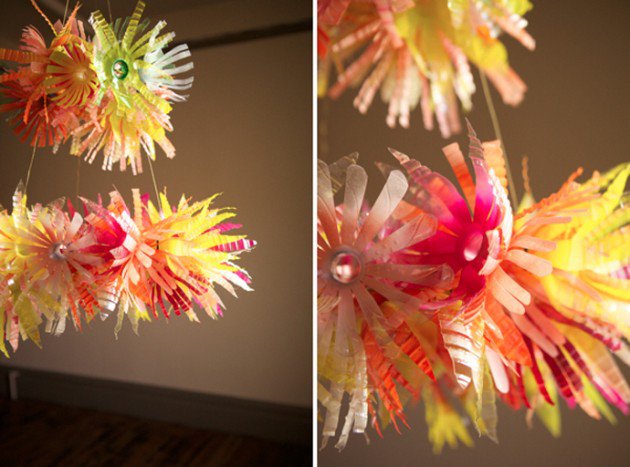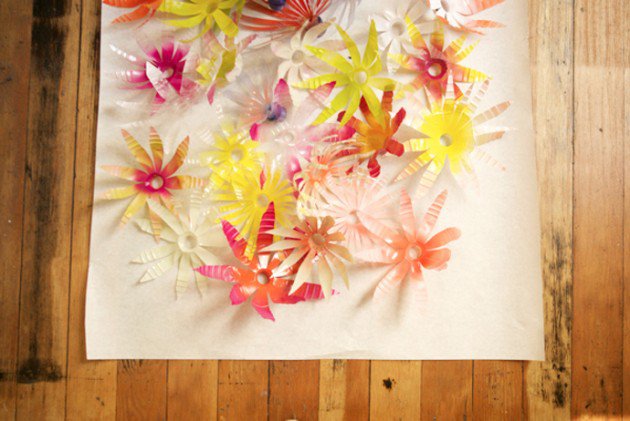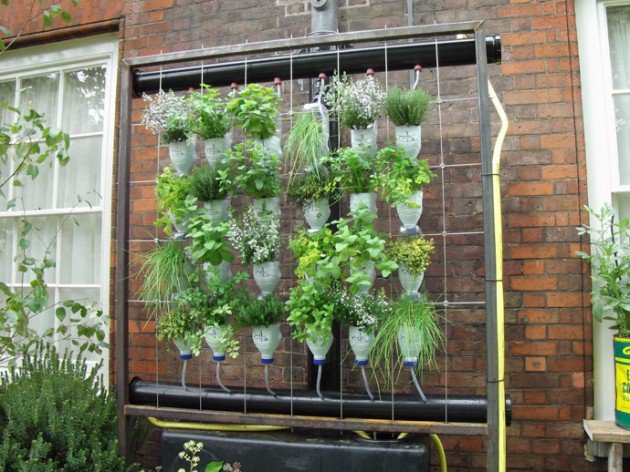 You can create vertical water planters and materialize green walls out of plastic bottles or you can create a small garden fence as presented below.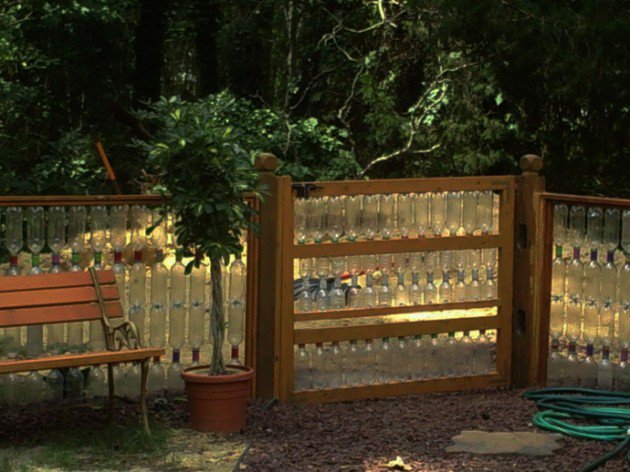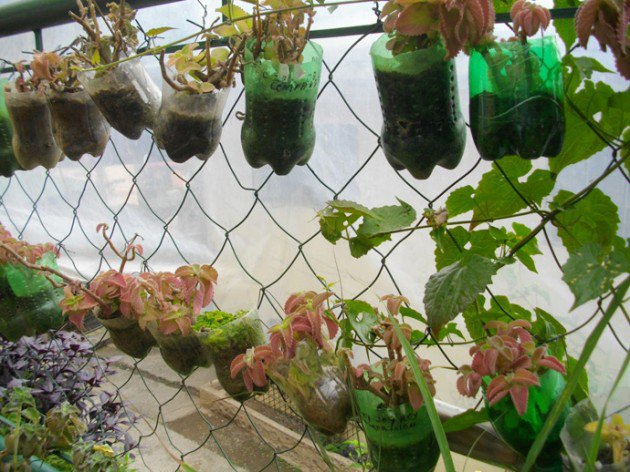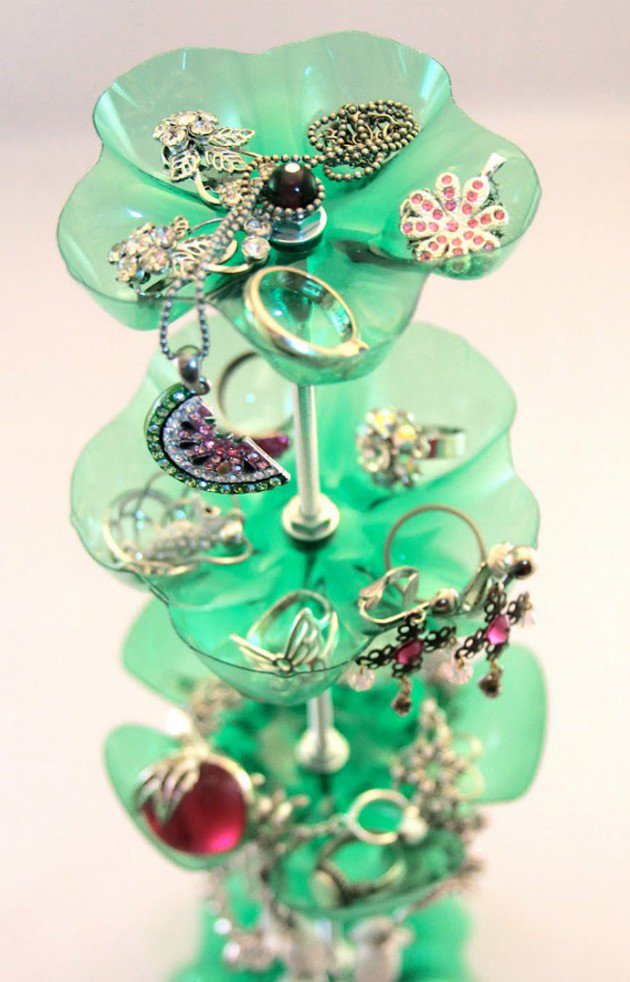 Green plastic bottle organizing jewelry beautifully.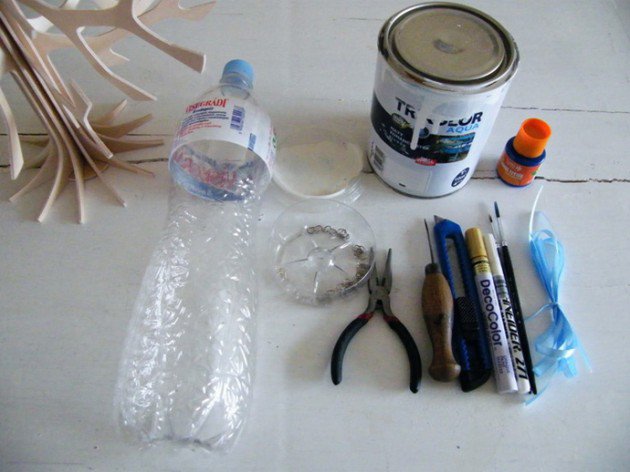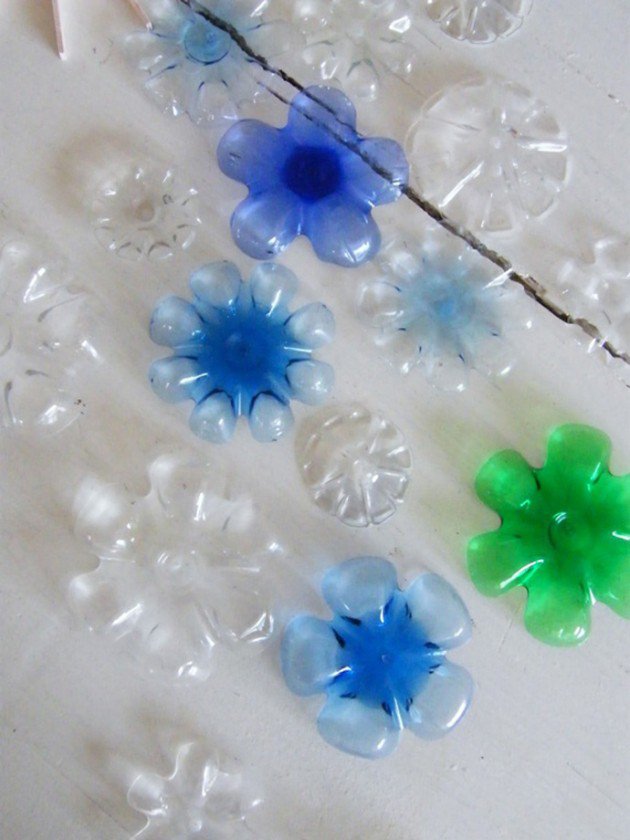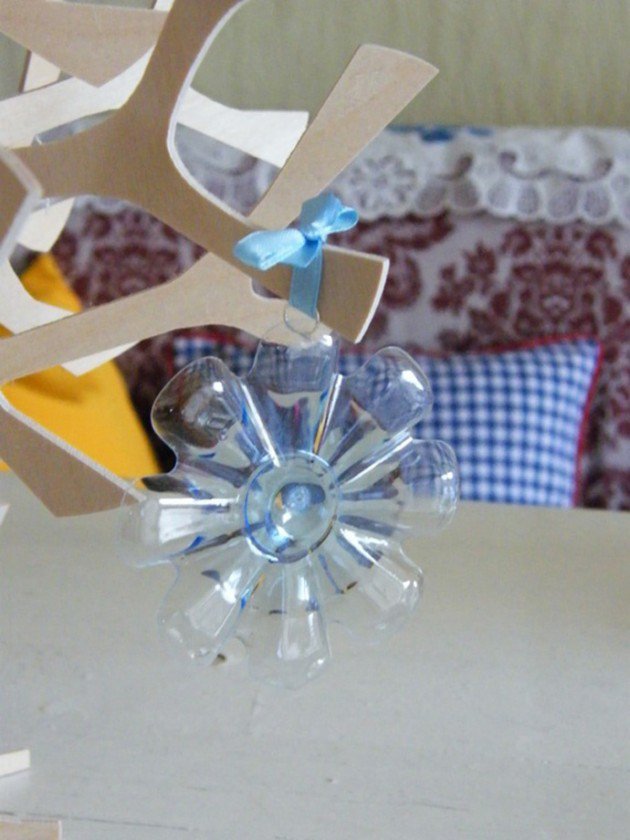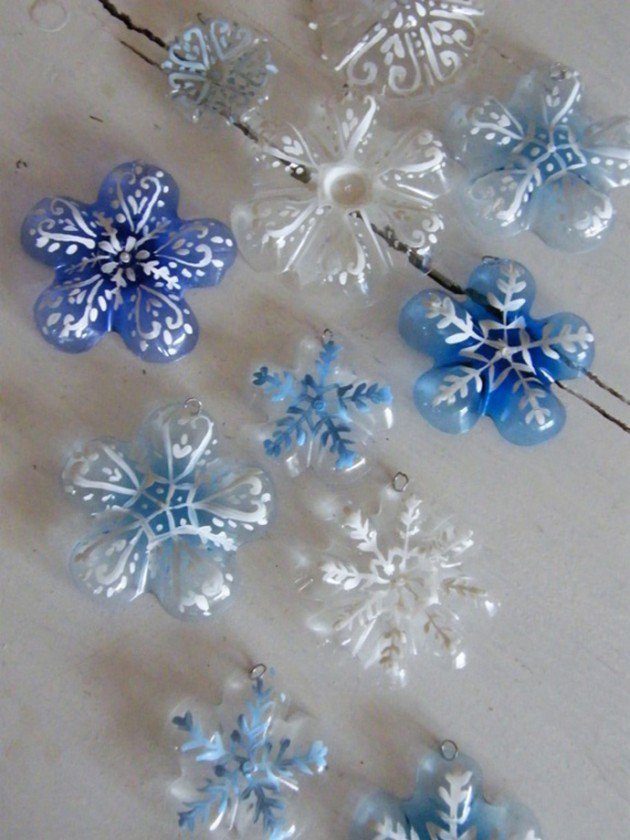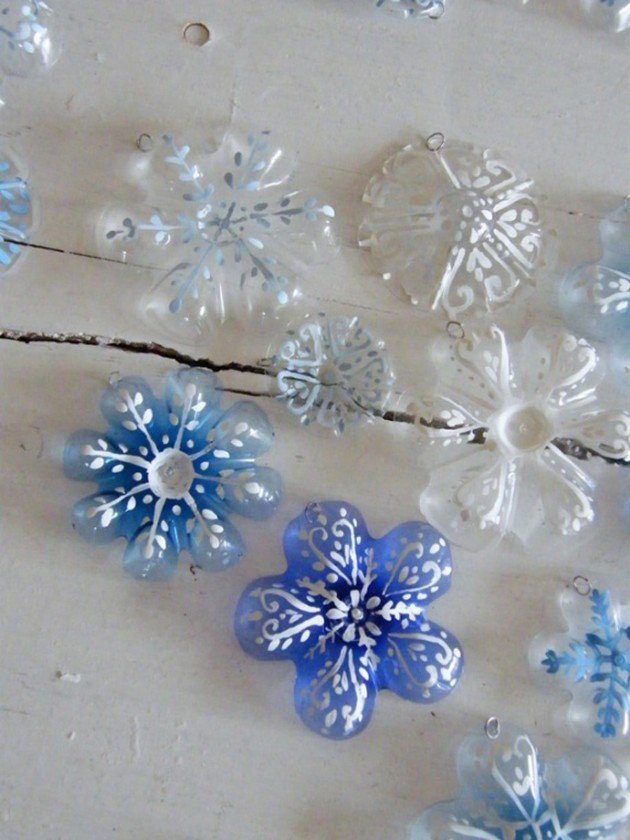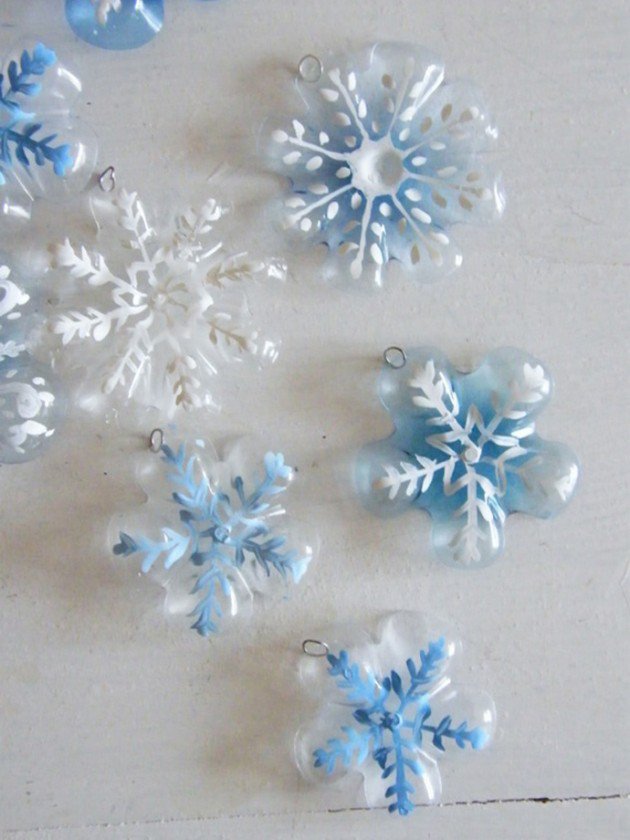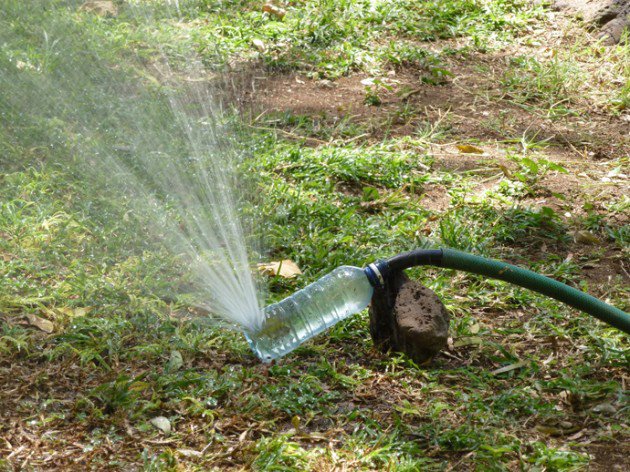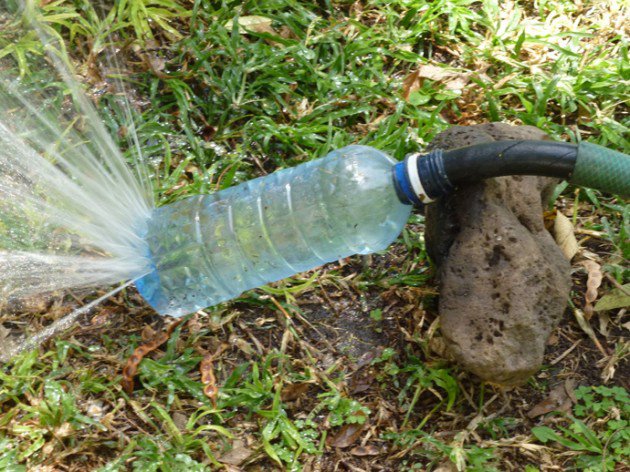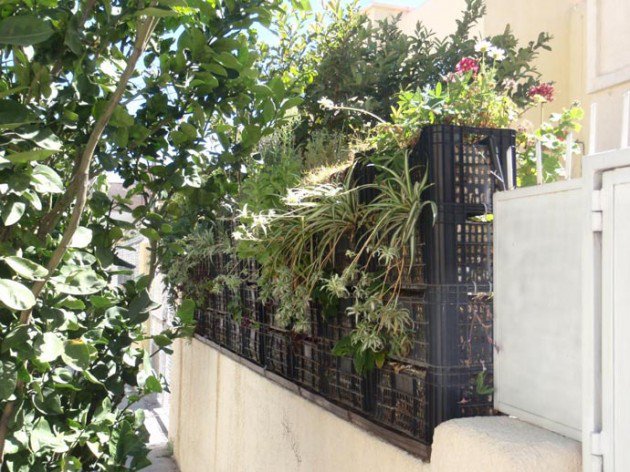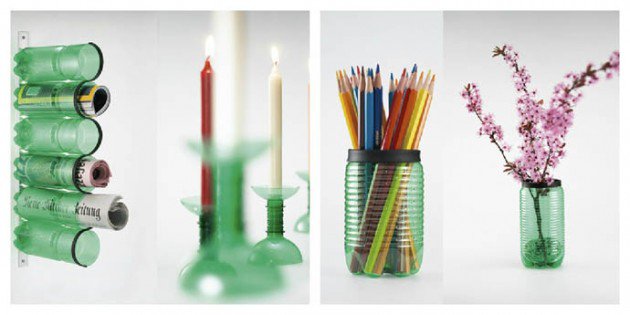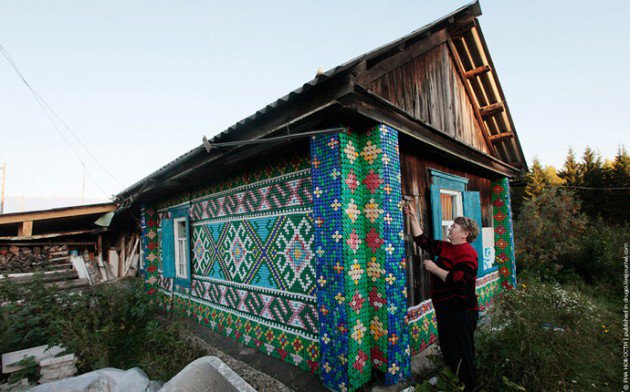 Needless to say that bottle caps can be up-cycled creatively as well.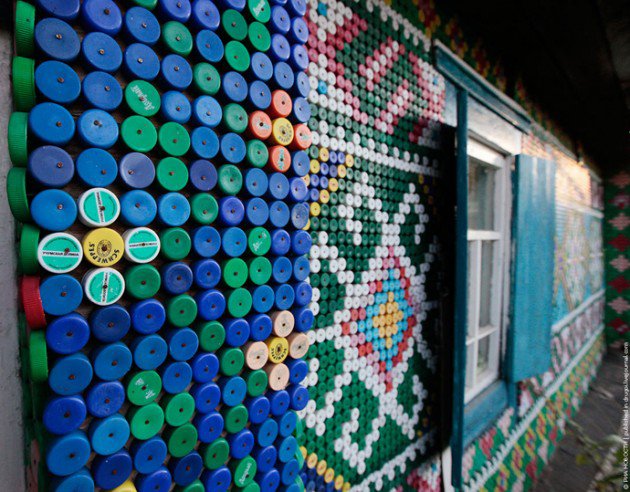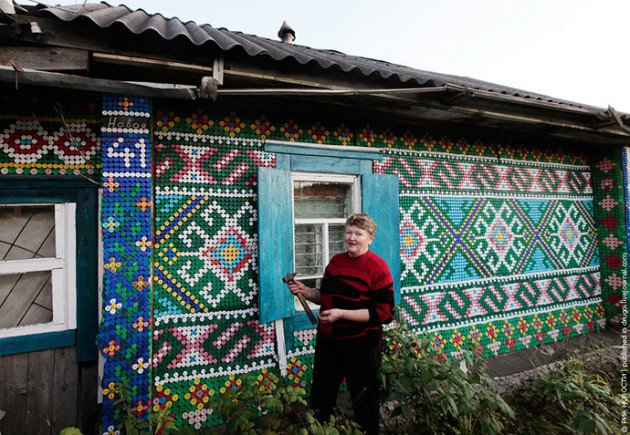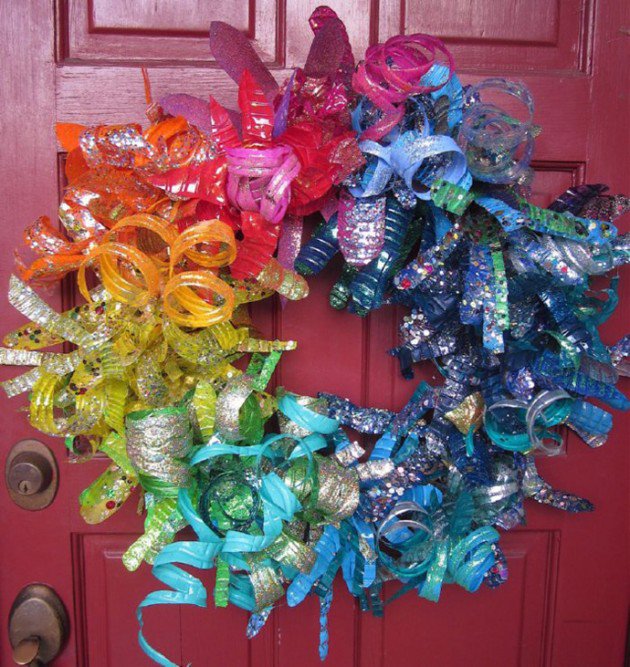 Colorful plastic bottle wreaths can be realized to welcome guests or simple puffs to sit down your guests.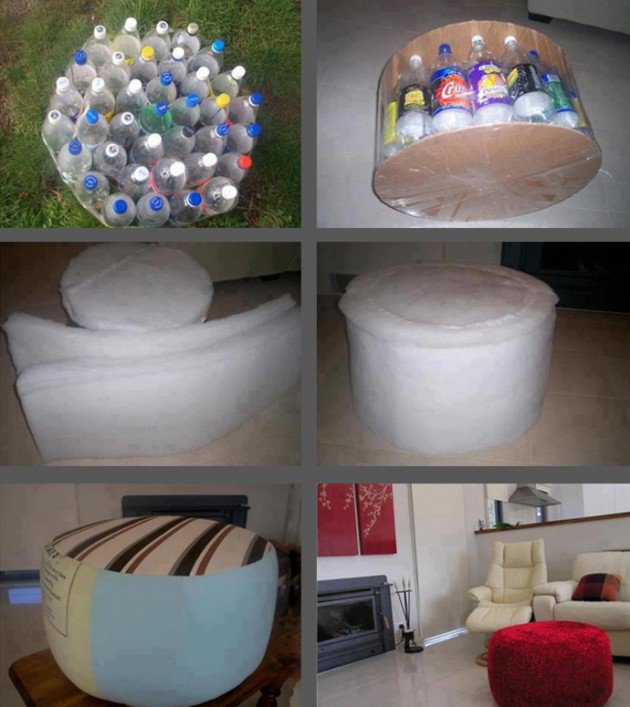 What do you think about the selection above? We would love to hear your valuable feedback in the comment section below on these different ways to use plastic bottles. How do you up-cycle plastic bottles?