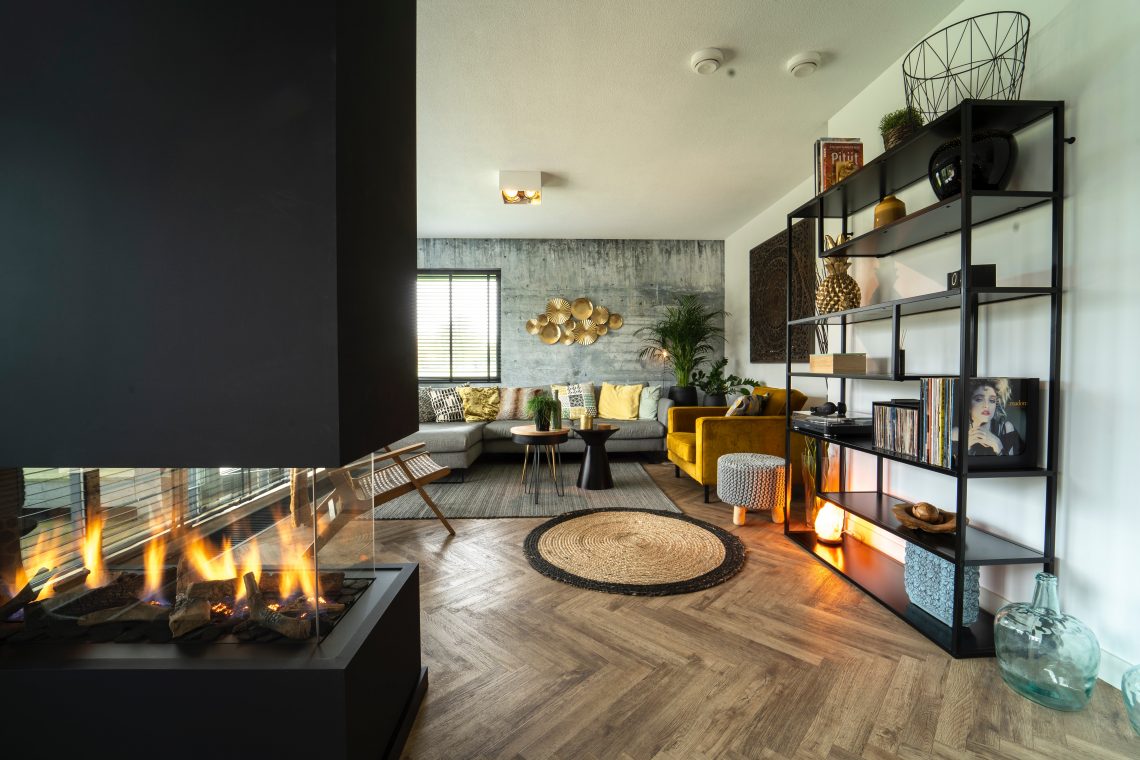 4 Ways to Create a Clutter-Free, Modern Home
If you would love your home to feel modern, bright, and spacious but don't know where to start, then keep reading. With a bit of planning and some imagination, you can create a home that looks like something out of an interior design magazine. Here are 4 ways to create a clutter-free, modern home.
1. Declutter one room at a time
A modern home doesn't have to be empty by any means, but the look will be far more achievable if you declutter each room first. Key pieces on display will help to maintain the perception of a well thought out and meticulously planned design.
Clear away any rubbish and box up anything you no longer like or haven't used in a long time. Not only will decluttering be great for your home, but it's also very therapeutic.
2. Storage solutions for a modern home
Once you have decluttered, it's a good idea to consider what storage you may need. If everything has a home, it will be far easier to keep tidy and clutter-free. If you are an avid reader and have books lying around, a glass-fronted modern bookcase with internal lighting is a fabulous way to house your beloved reads.
Storage boxes come in a huge variety of colors and patterns and are a great way to keep smaller items in one place and out of sight. When buying furniture, try to find pieces that are multifunctional such as a footstool with storage or a coffee table with internal drawers. The more storage you have, the less cluttered your room will look.
3. A modern garden for a modern home
A modern home needs a garden to match, and there are loads of options to help you achieve it.
If you are considering having a decking area installed, there are a few alternatives. Although traditional wood decking looks good and can be modernized with mitered borders and sunken lighting, composite decking has a far greater wow factor. It comes in a variety of colors and woodgrain effects and, unlike wood, is practically maintenance-free.
In terms of planting, although a rockery may look nice in a more traditional garden setting, if you want a modern setting for your flowers and plants, large outdoor planters could be the way to go. Not only are they more versatile because they can be moved around, but they also come in a wide range of colors, textures, and styles that will provide the perfect finishing touch to any modern outdoor space.
4. Play around with color and texture
There are no rules when it comes to creating modern décor. White walls adorned with modern, eye-catching wall art is sure to create a talking point. If you want something a bit warmer, stone-colored walls with textured throws and modern furniture is a great way to create a light and airy feel.
If you aren't sure about color schemes, consider creating an interior design mood board. It's a great way to encompass everything you love into one design and will make it far easier when it comes to making your vision a reality.
Photo by Robin van Geenen on Unsplash