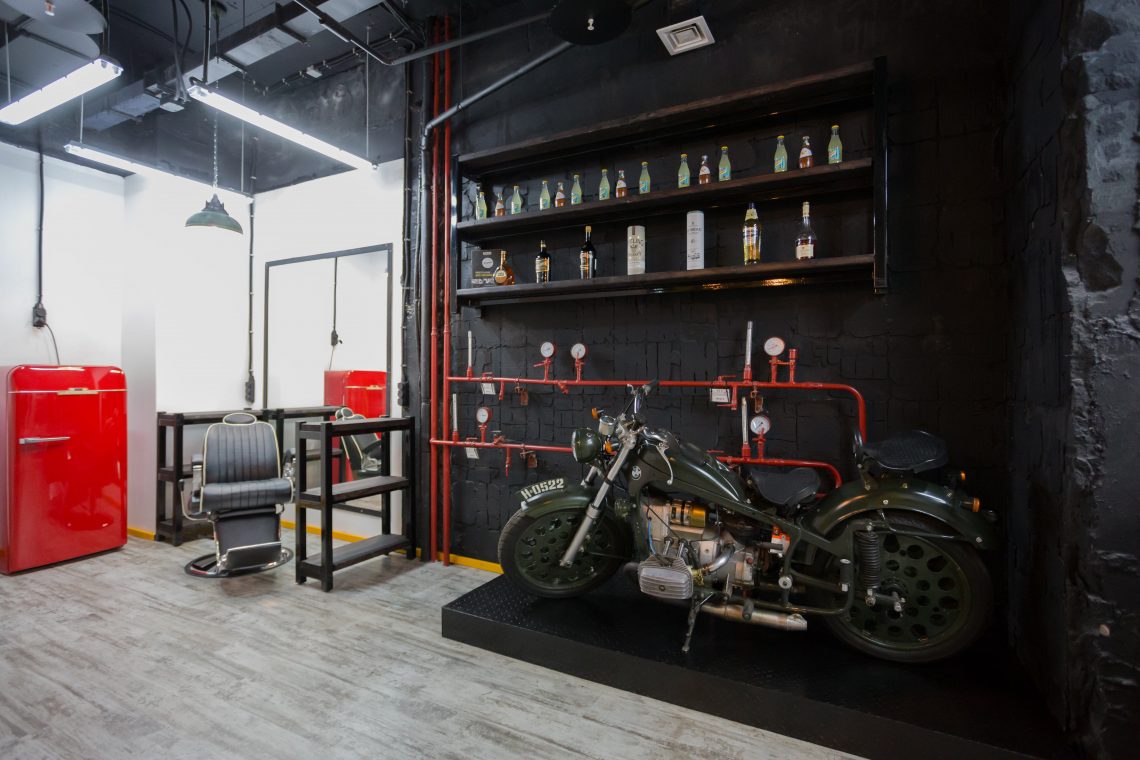 Cleaning Up The Dust In Your Garage How To Get Rid Of All That Mess
Excessive dust exposure is hazardous to one's health. Excessive dust in the air might cause respiratory problems. Many dust particles contain significant quantities of chemicals, which can cause much more serious health problems. Reducing the quantity of dust in your garage is especially crucial if you spend a substantial amount of time there as a home gym, workshop, or for any other form of activity.
And, let's face it, too much dust in any place is unappealing. Even the most well-organized area will appear and feel cluttered if it is coated in an unsightly coating of grey dust. There is less clutter in an organized garage that is only loaded with goods you use and truly need. An orderly garage that is only loaded with stuff you use and truly need means less clutter for the dust to accumulate on. With less clutter, the ventilation in the garage will improve as well.
Garage Storage
Improved storage arrangements that make it easy to maintain the garage neat are an efficient approach to keep dust at bay. Slatwall panels and overhead racks that optimize the storage space on your garage's walls and ceilings are extremely useful at keeping garages tidy. Storage cabinets are also ideal for garages with dust problems. Cabinet systems add an upmarket, professional aspect to garages while also providing covered storage space to keep more of your goods dust-free. You'll find it simpler to clean your garage on a regular basis if there's less junk on the floor.
Nobody enjoys cleaning. It's much more difficult to urge yourself to clean up the garage when the floor is filled with mounds of rubbish that you have to shift or sweep away. An open, clutter-free floor may be completely swept, a quiet shop vac used, squeegeed, or dry mopped in a matter of minutes. Simply cleaning more frequently and correctly will reduce the amount of dust in your garage. If at all feasible, attempt to have a regular cleaning plan for the garage. Every three to four weeks should be enough.
Clean The Right Way
"Clean the proper way," means cleaning completely and effectively (including getting into those neglected garage corners). Effective garage dust control does not include scattering dust about when cleaning instead of catching it. Always work from the top down so that any dust that has been stirred up falls to the lower regions you'll be cleaning next. Dry dusting materials should be avoided. Damp cloths, as well as microfiber or electrostatic dusting cloths, will work best.
A decent push broom or dust mop, along with a dustpan or shovel, should gather the majority of the dust and debris on the floor. Follow sweeping with the use of a silent shop vac. The sweeping compound captures all debris on floors and prevents dust from going airborne while sweeping on unsealed concrete surfaces.
Decluttering The Garage Is A Must
Every home has items in its garage that it should not have. Garages are usually crammed with too much of everything and serve as the household's "dumping ground."
So, if you've amassed a tremendous quantity of junk, don't worry, your garage probably has nothing on what professionals have seen when organizing customers' garages: dead and living animals, rotting food, pictures damaged by moisture, termite-infested furniture that never made it to the dump-the list goes on.
Before you begin the organizing process, you must have the proper tools in place. Collect the following materials:
Trash bags that are heavy-duty
A broom or a powerful vacuum, such as a quiet shop vac
A catch-all container for miscellaneous items
Perform a basic cleaning and sweep the floor with a broom or shop vac. Also, keep an eye out for:
The floor is littered with nails and other tiny objects.
Stains caused by oil or chemicals
Cobwebs
Any sign of hairy or wingless animals
Begin the decluttering process when cleaning by dumping everything you know right away (and yes, our organizers have discovered both living and dead bats in garages) in the garbage. This way, you won't have to deal with it during the decluttering/decision-making process of deciding what to retain and what to dump. As with any organizing endeavor, you must first clear before you can organize, which entails categorizing stuff into recognizable groups:
Experts advise consumers to remove everything from the room and organize it into zones. This will allow you to see exactly what you have, including what is broken, what you've outgrown, and what isn't being used. A driveway is an excellent location for this. If you don't have enough space, divide and conquer by working on the garage in sections. Start with an area of the garage or a category of item (beach, sports, tiny tools, etc.) and gradually declutter.
Maximize Space
Examine your garage storage space and start storing objects in their right locations. Here are some simple (and cheap) solutions to increase garage storage space:
Make use of vertical space.
Use what you have or go out and get what you need.
If there are youngsters in the house, keep risky objects (chemicals, tools) in a lockable cabinet.
Don't buy an organizing system and then install it to check if it fits all of your items when planning your garage storage. Instead, be conservative when it comes to storage planning. Begin with some simple garage organizers, such as shelves and a sturdy step stool. Begin with the fundamentals and then progress as you see appropriate.
In conclusion, cleaning your garage can be a daunting task, but it is definitely worth it. Not only will you have a clean and organized garage, but you will also have a sense of accomplishment. So get started today and see how much better your garage can look!
Photo by Petr Magera on Unsplash