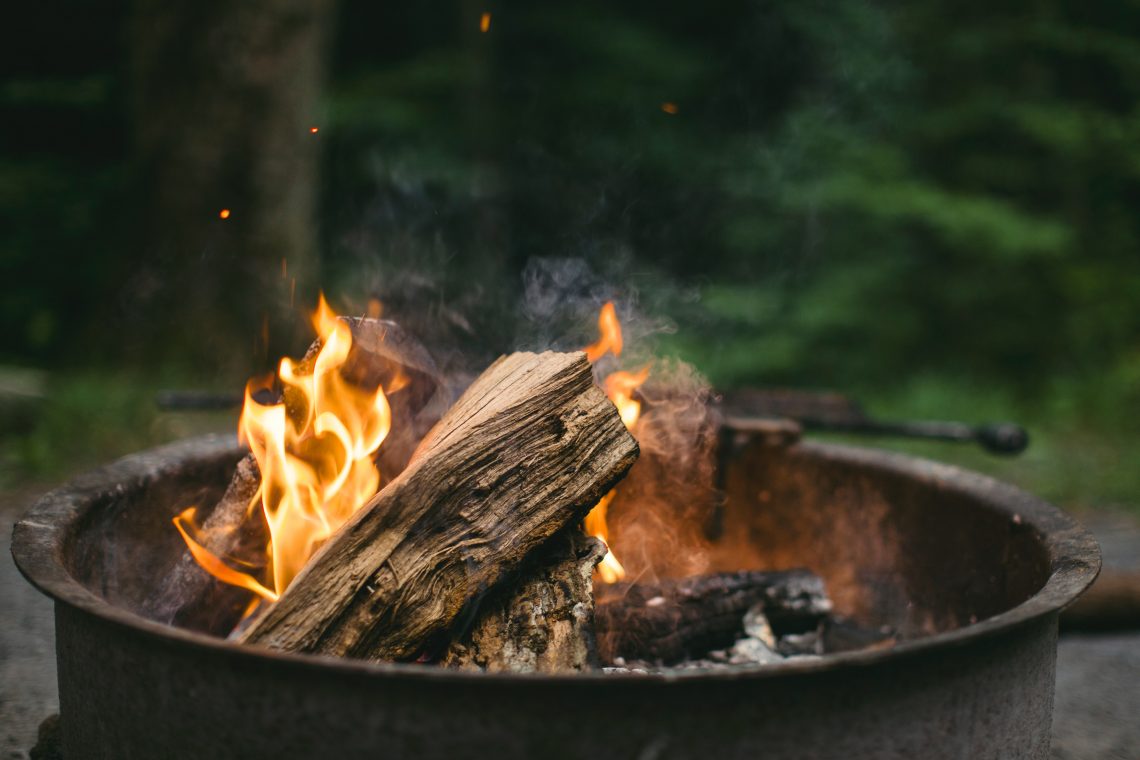 4 Great DIY Fire Pits For Your Backyard
Spending time in your backyard can be extended to any season with the addition of a fire pit. Roast some marshmallows in the summer months, enjoy extra warmth in the spring and fall, and sit around a fire on a winter weekend. A fire pit doesn't have to be a major expenditure or a lot of work, either. If you're looking for an ideal fire pit to add to your yard, we're here to help with 4 great DIY fire pits for your backyard.
1. DIY Fire Pit With Rocks
Looking to find a cheap fire pit idea? Then a circle of rocks could be the best deal for you, especially if you live in a rocky area. Assembling a fire pit using rocks also gives your yard a natural, outdoorsy look. Simply build a circle of rocks on a gravel or stone surface, and you'll give your backyard a campground feel.
2. In Ground Fire Pits
You can use rocks or bricks and build your fire pit into the ground. That makes it easy to gather around the fire and ensure everyone can see the flames. To build a fire pit that sits completely flush with the ground, design the shape before you start digging. Purchase bricks or collect rocks and measure and draw the hole to match the shape and size of your bricks. Dig the hole and build the walls and top with bricks.
3. Old Truck Wheel Firepit
This DIY project doesn't really require you to do anything. Simply get an old tire rim or tractor tire rim from a scrapyard and set it up where you want your fire pit. The durable metal can withstand the heat, and the pit can be moved once it has cooled. You could also get a welded stand for the rim.
4. Repurposed Washing Machine Drum
Another easy solution and one that's eco-friendly is to use a recycled washing machine drum. You can put to use one of the thousands of washers that get thrown away every year, as the drums make ideal firepits and look interesting with the fire sparkling through the holes. You can also make tweaks to the drum by adding a few legs so it stands up, or by painting it. This is a great way to put old, unused items to use, and is also a budget-friendly option.
BONUS: Install your wash tub on a lawn mower so you can wheel it around the yard, or wheel it into the back of their truck and take it camping.
Sum and Substance
By adding a fire pit to your yard, you can enjoy a campground setting all year round. The kids will love making smores in the summer months, and you can even roast hot dogs as a fun winter activity. A fire pit doesn't require spending a lot of money or hiring a professional landscaper. With our 4 great DIY fire pits for your backyard, you have options for an easy and inexpensive fire pit, one that's built into the ground, one that can be moved, or one that suits whatever needs you have. For more inspiration for your backyard transformation, visit Backyard Fanatic and prepare to be exhilarated.
Photo by roya ann miller on Unsplash