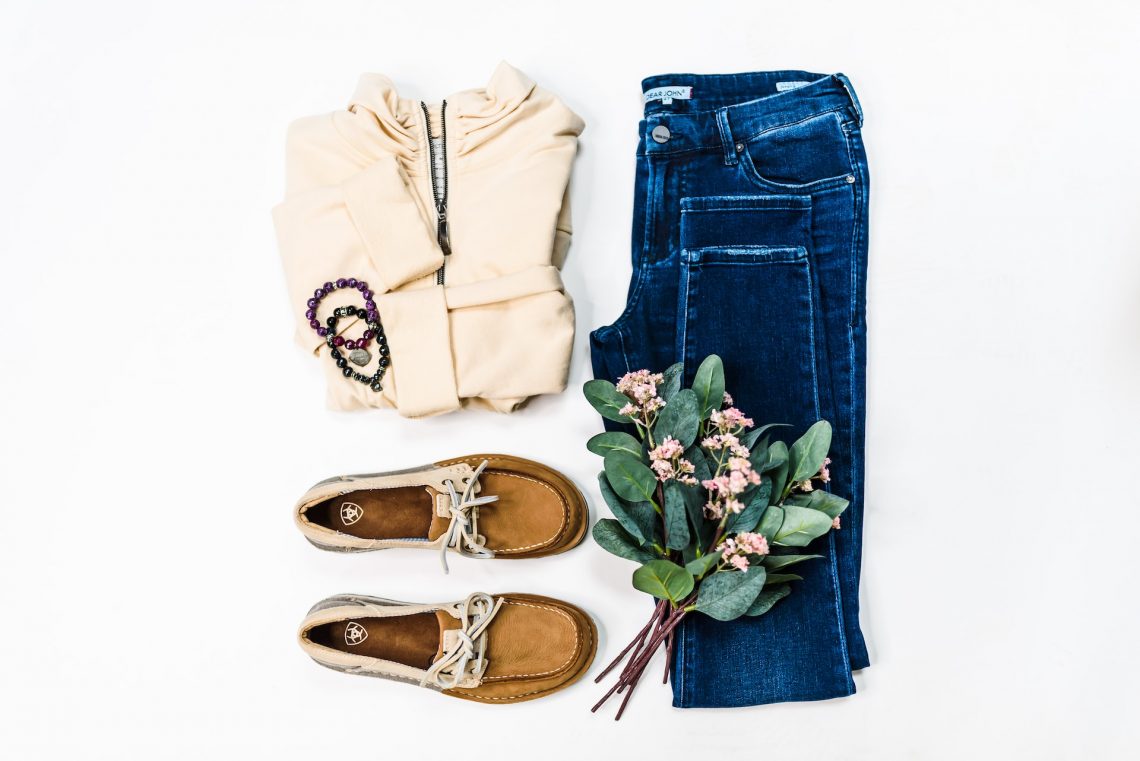 Outfit Ideas: Tips In Making Any Outfit Look Amazing
Are you rummaging through your closet? Struggling to find outfit ideas? Take a deep breath because you don't have to go shopping right now just to look amazing. You don't have to break the bank to get into the latest fashion trends. You just need some little tricks up your sleeves. It may seem like models or actresses have the coolest wardrobes. In reality, most of them just mix and match and do some minor tweaking to make their outfit look fresh again. With some styling hacks, you can slay any outfit you already have. Here's the 101 on styling hacks and tips to make any outfit look as fabulous and timeless as you.
The French Tuck
Following Tan's (Queer Eye's master of style) Rule of Thumb, do a French tuck. A French Tuck is when you tuck in a portion of your shirt slightly into your skirt or pants. Whether it be a tank top, sweater, or collared shirt, it all works with the French Tuck. This look gives off a laid-back feel to your outfit and makes you look a bit taller and a bit leaner. Both men and women can do it. It's so simple, yet your outfit will never look the same. Take it from Tan and join the French Tuck revolution. You can add some white nike air force 1 and you are good to go.
Cuffed Jeans
A simple upgrade to your jeans is getting that staple ankle cuff. It's subtle, but it immediately freshens up your look. It's also the perfect way to show off your shoes, boots, sneakers, or killer pumps. Cuffed jeans work well with almost all jeans: skinny jeans, ripped jeans, and boyfriend jeans.
Big + Small
Playing with proportions and contrast can also make your outfit more fashionable. Compliment a fitted top with a loose jacket and black leggings. This rule doesn't only apply to big and small clothes but also hard and soft, heavy with light, or tight with loose. It's all about playing with proportions.
Layer Up
Layering your clothes creates the illusion of volume and sophistication in your look. The more layers you have on, the less likely one article of clothing will go noticed. You can layer with a fitted top, cardigan, trench coat, and a scarf. You can also layer up with a blazer over a mesh top with a skirt and leggings. Don't be afraid to mix and match layers. This can be a tricky process, but with some practice, you'll be able to rock this look in no time.
The Art of Accessorizing
Turn your outfit up a notch by adding some accessories. Slap a hat on. Wear those sunglasses (especially if you forgot to do your eye makeup). Sport the classic look and add some pearls and a necklace. If you're feeling a bit cold, add a scarf to add a little volume and definition to your look. Combat boots are also an excellent accessory to spice up your look to make you seem taller. Belts can also help to get that silhouette waist you've been dreaming of. If you need help choosing some necklaces or bracelets, click over here for some great finds.
Hair and Makeup
Your outfit doesn't stop with just mixing and matching articles of clothing. Don't forget how your hair and makeup comes in to play in your look. After getting your outfit set, remember to pay attention to your hair and makeup. It doesn't have to be too dashing. You can search for some DIY hairstyles online that you can prepare in less than 5 minutes. For your makeup, an everyday basic makeup look will do. Work with your skin type and hair length and don't overdo it.
Last but not least, wear confidence on your sleeve, and you'll sport any look in style anytime, anywhere. You do not need to be a professional stylist to score amazing outfits. By the end of this article, realize that fashion is not always about the latest trends or the newest collections. It is actually about how much you can tweak, mix, and match the basics and classics. Hope these styling hacks were able to inspire you to make your outfit look amazing. Now, sashay away in style.
Photo by Hailey Moeller on Unsplash