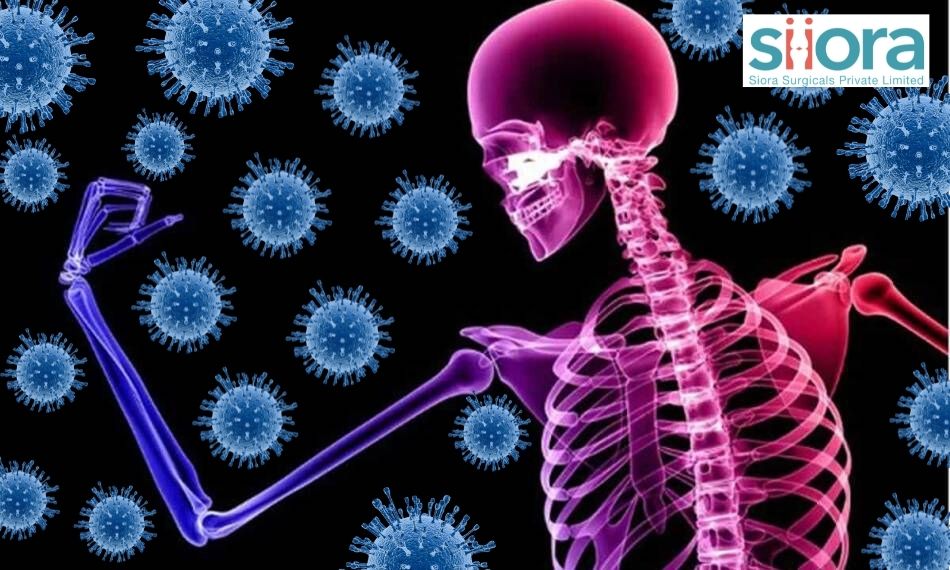 How To Maintain Bone Health During A Pandemic
The whole world is facing a pandemic known as COVID-19 and it has resulted in a massive amount of casualties across the globe. Even still, the world is facing a huge number of deaths daily. Well, you would be surprised to know that this pandemic has also caused an impact on our bone health.
We are only listening to the word "Corona" when it comes to the health conditions of people and this has given a backseat to other health assessments like bone density testing. Due to this, people who don't know that they are suffering from osteoporosis may face long-term consequences. In case of fracture, they might require surgery and it may involve the use of Orthopedic Implants and Instruments.
Consequences of Not Getting Diagnosed Timely
Osteoporosis is known to be a silent condition and if it is not diagnosed timely, things could become serious. This is something that is happening in the times of COVID-19. All types of health conditions have been overshadowed by the Coronavirus and this is affecting many people. Osteoporosis makes bones brittle while increasing the rate of bone loss. So, when this condition is not diagnosed timely, it could result in serious fractures that may require surgical intervention for the treatment. Some of the conditions could even alter your lifestyle. It won't be wrong to say that this is a huge impact caused by this pandemic on bone health.
Problem with Fracture Follow Up
Now, another problem in this COVID-affected world is when someone with a fracture visits hospitals. Many hospitals are not allowing even one attendant and for the patient with the fracture, this could be worse as he/she is already in pain. So, the patient might have to manage everything on his/her own and, in this way, the follow-up after the fracture could be affected. Thus, the patient might not get the required post-operative care and this could result in delayed recovery or even other complications.
How to Maintain Bone Health during COVID
Despite being the toughest of situations, it is important to make the necessary efforts to maintain bone health. Here we will discuss some easy ways to do that.
We all know how tough the situation is, but despite that, we cannot ignore our bone health. Let us see some tips to maintain bone strength in this pandemic:
If not physically, do contact the doctor virtually to update him about your condition. If you are taking any medication for osteoporosis, make sure that the doctor knows about it so that he can change or tell when to stop the medication.
Keep your doctor updated about any recent bone-related injuries so that he can start medication before the condition becomes worse.
If you are at high risk of osteoporosis, schedule a physical appointment with a specialist so that required screening tests can be performed. This is because osteoporosis is a silent disease and without proper tests, it cannot be diagnosed.
Change our lifestyle and this means to quit smoking and stop consumption of alcohol if you are addicted to it.
Maintain a healthy diet rich in calcium and vitamin D along with other essential nutrients like omega 3 fatty acids, zinc, and magnesium.
To get world-class quality trauma like Rail External Fixator, Shoulder Arthroscopy Implants, Spine Implants, and many others, contact a reliable and CE-certified orthopedic device manufacturer Siora Surgicals Pvt. Ltd. Based in India, the company is also known as one of the best Ortho Surgical Companies in Romania for Supplying international standard quality orthopedic devices.
Photo by Joyce McCown on Unsplash